Friends
Shows
The misadventures of a group of friends as they navigate the pitfalls of work, life and love in Manhattan.
Search Party
Shows
A dark comedy about four self-absorbed twenty-somethings who become entangled in an ominous mystery when a former college acquaintance suddenly disappears.
The Big Bang Theory
Shows
The Big Bang Theory is centered on five characters living in Pasadena, California: roommates Leonard Hofstadter and Sheldon Cooper; Penny, a waitress and aspiring actress who lives across the hall; and Leonard and Sheldon's equally geeky and socially awkward friends and co-workers, mechanical engineer Howard Wolowitz and astrophysicist Raj Koothrappali. The geekiness and intellect of the four guys is contrasted for comic effect with Penny's social skills and common sense.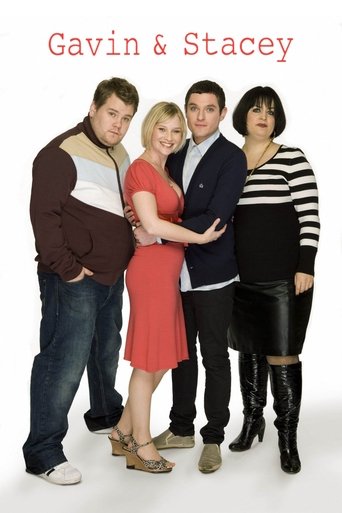 Gavin & Stacey
Shows
Gavin is an ordinary boy from Billericay, Essex. Stacey is an ordinary girl from Barry Island, South Wales. They've spoken on the phone every day at work for months but they've never actually met… until now.
Sign up to see the full list!
Sign up with Likewise to see the rest of this list + get more personalized content recommendations tailored to your interests.
Already have an account? Log in