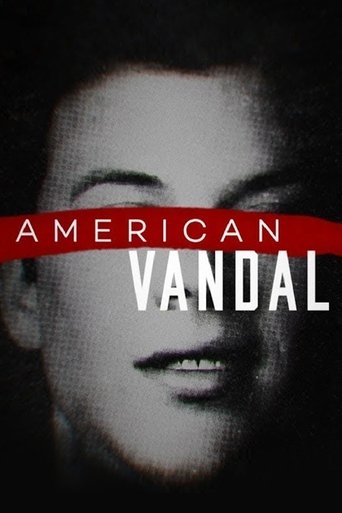 American Vandal
Comedy, Crime
Also Recommended By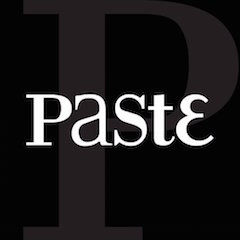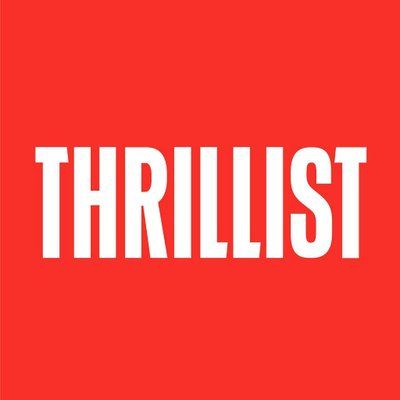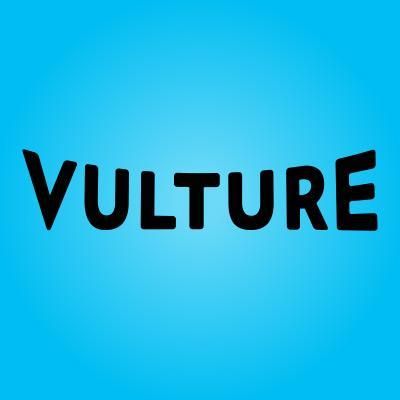 A true-crime satire that explores the aftermath of a costly high school prank that left twenty-seven faculty cars vandalized with phallic images.
Chewing Gum
Comedy
Also Recommended By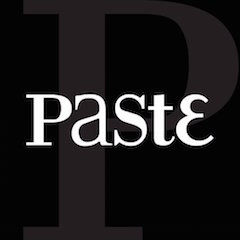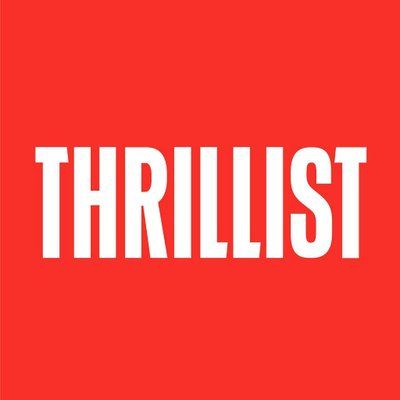 The life of Tracey, a religious, Beyoncé-obsessed 22-year-old living in an estate in Tower Hamlets, and the mishaps of her neighbourhood, friends and family. Oh, and obvs her boyfriend!
Sense8
Action & Adventure, Drama
Also Recommended By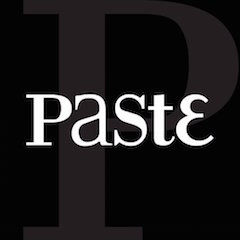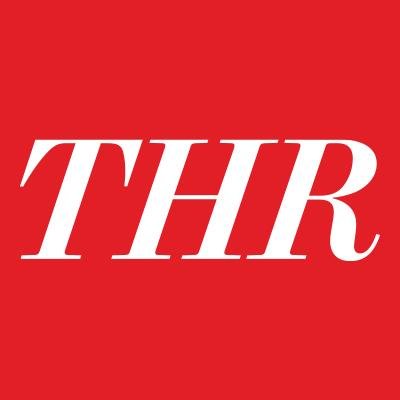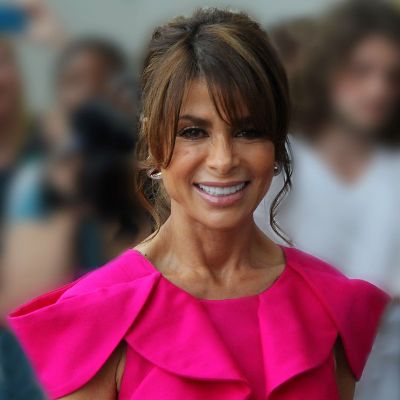 One gunshot, one death, one moment out of time that irrevocably links eight minds in disparate parts of the world, putting them in each other's lives, each other's secrets, and in terrible danger. Ordinary people suddenly reborn as "Sensates."
A Series of Unfortunate Events
Action & Adventure, Drama
Also Recommended By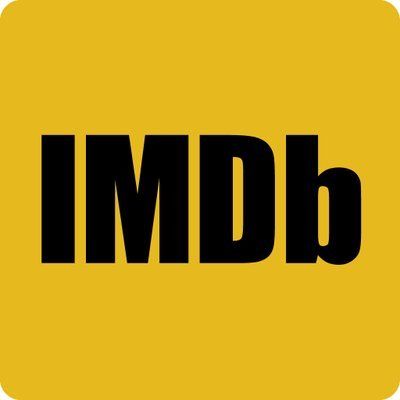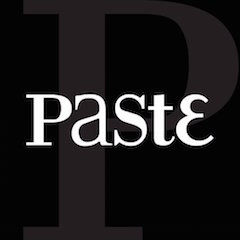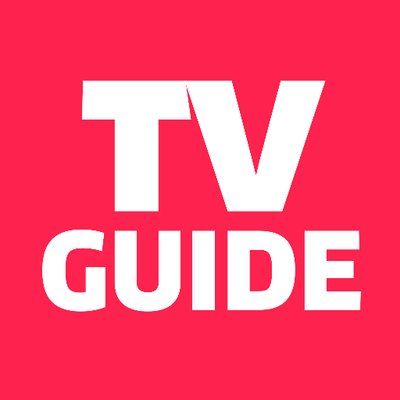 The orphaned Baudelaire children face trials, tribulations and the evil Count Olaf, all in their quest to uncover the secret of their parents' death.
Marvel's Luke Cage
Drama, Sci-Fi & Fantasy
Also Recommended By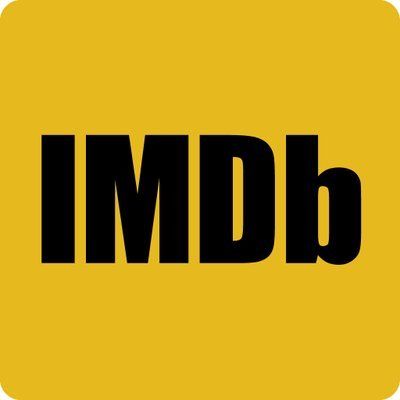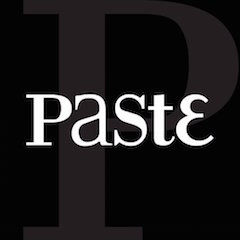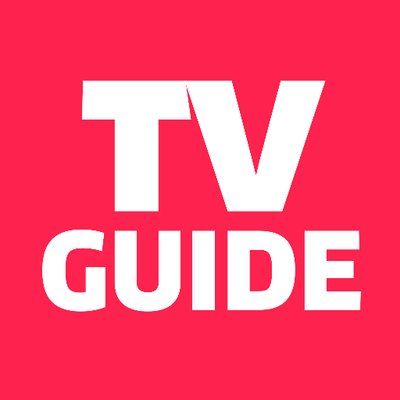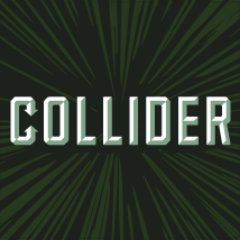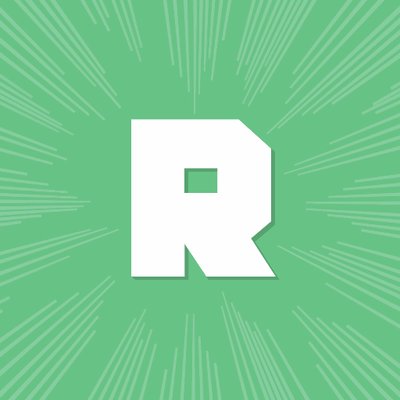 Given superstrength and durability by a sabotaged experiment, a wrongly accused man escapes prison to become a superhero for hire.
Grey's Anatomy
Drama
Also Recommended By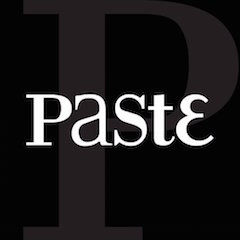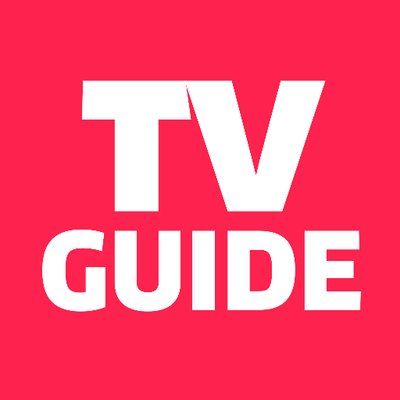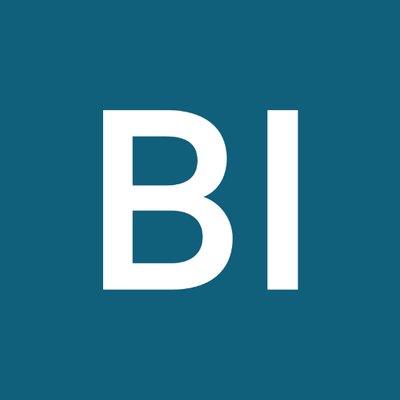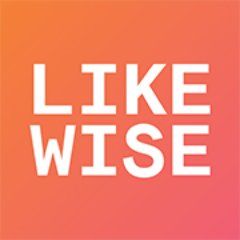 Follows the personal and professional lives of a group of doctors at Seattle's Grey Sloan Memorial Hospital.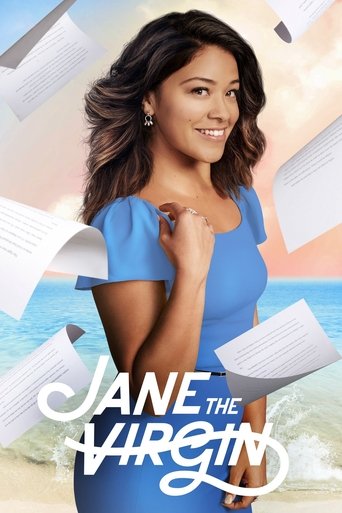 Jane the Virgin
Comedy, Drama
Also Recommended By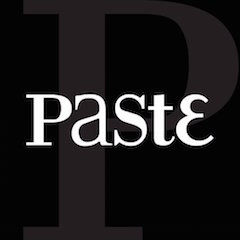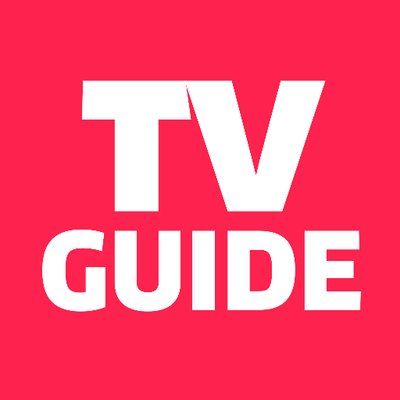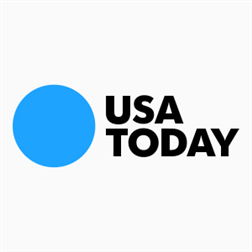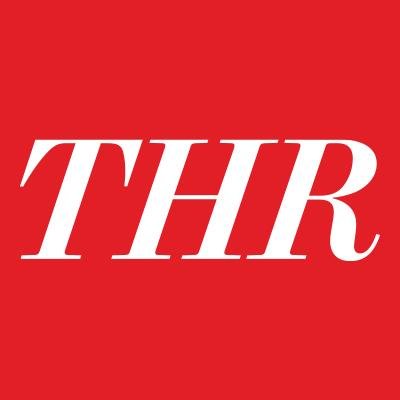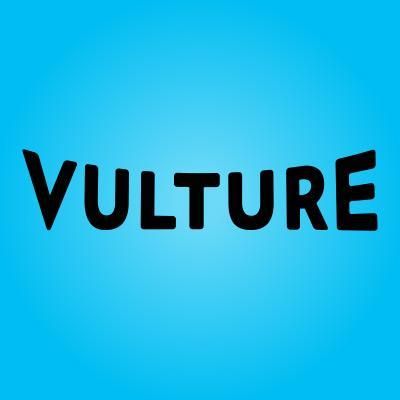 A comedy-drama following a chaste young woman who is accidentally impregnated via artificial insemination as she struggles to inform her devoutly religious family and make the right choices concerning the child. Based on the telenovela "Juana la virgen."
Call the Midwife
Drama
Also Recommended By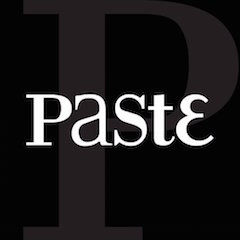 Drama following the lives of a group of midwives working in the poverty-stricken East End of London during the 1950s, based on the best-selling memoirs of Jennifer Worth.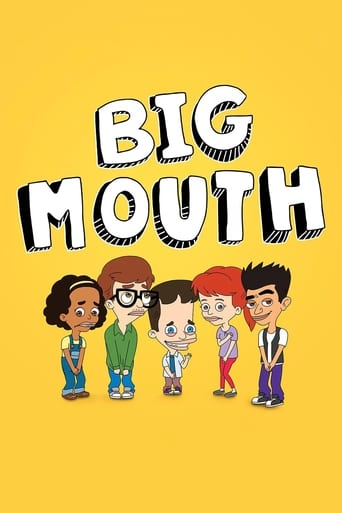 Big Mouth
Animation, Comedy
Also Recommended By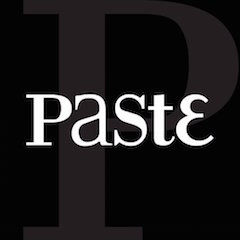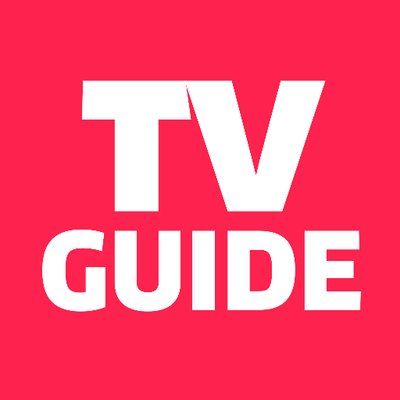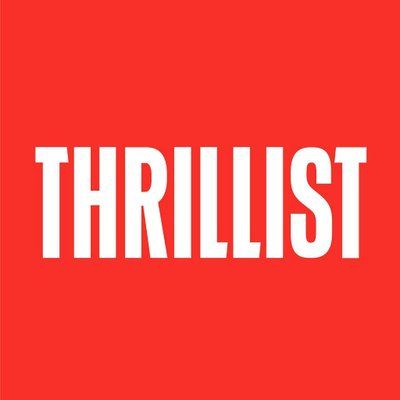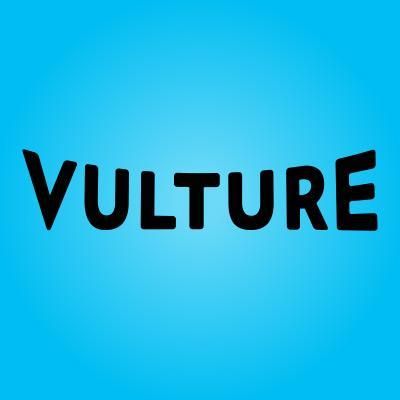 Teenage friends find their lives upended by the wonders and horrors of puberty in this edgy comedy from real-life pals Nick Kroll and Andrew Goldberg.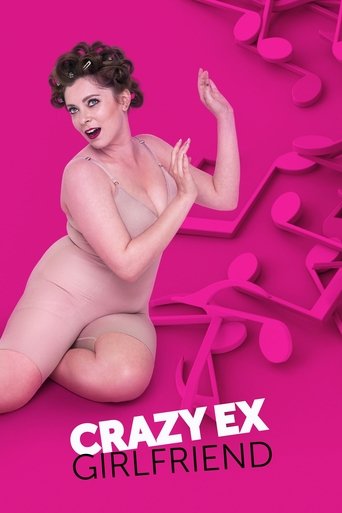 Crazy Ex-Girlfriend
Comedy
Also Recommended By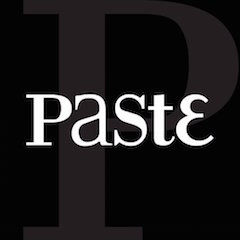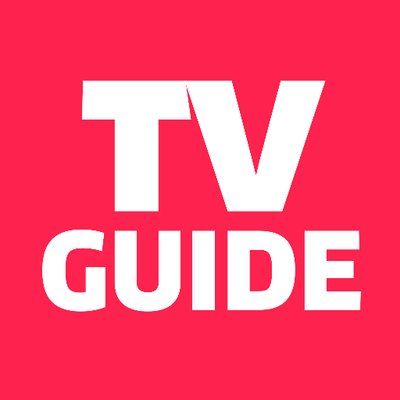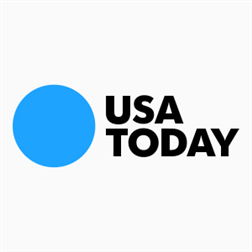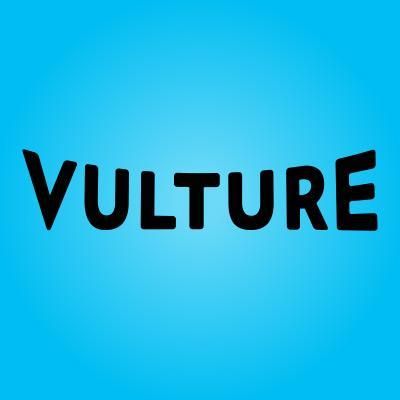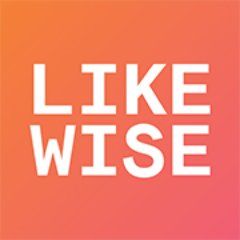 Rebecca Bunch is a successful, driven, and possibly crazy young woman who impulsively gives up everything - her partnership at a prestigious law firm and her upscale apartment in Manhattan - in a desperate attempt to find love and happiness in that exotic hotbed of romance and adventure: suburban West Covina, California.
GLOW
Comedy
Also Recommended By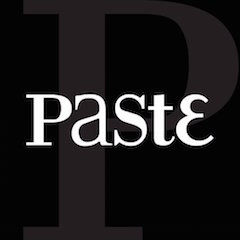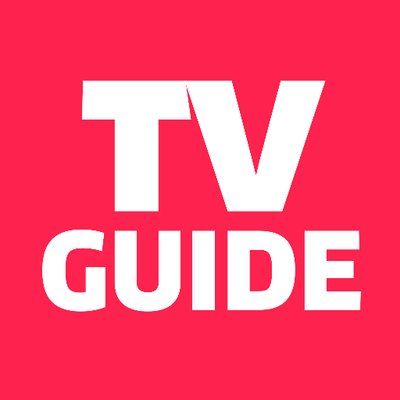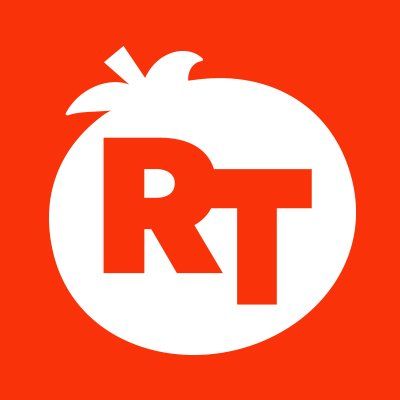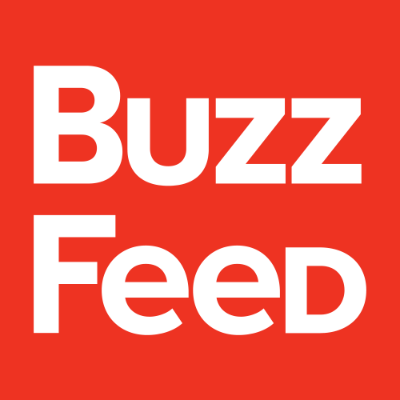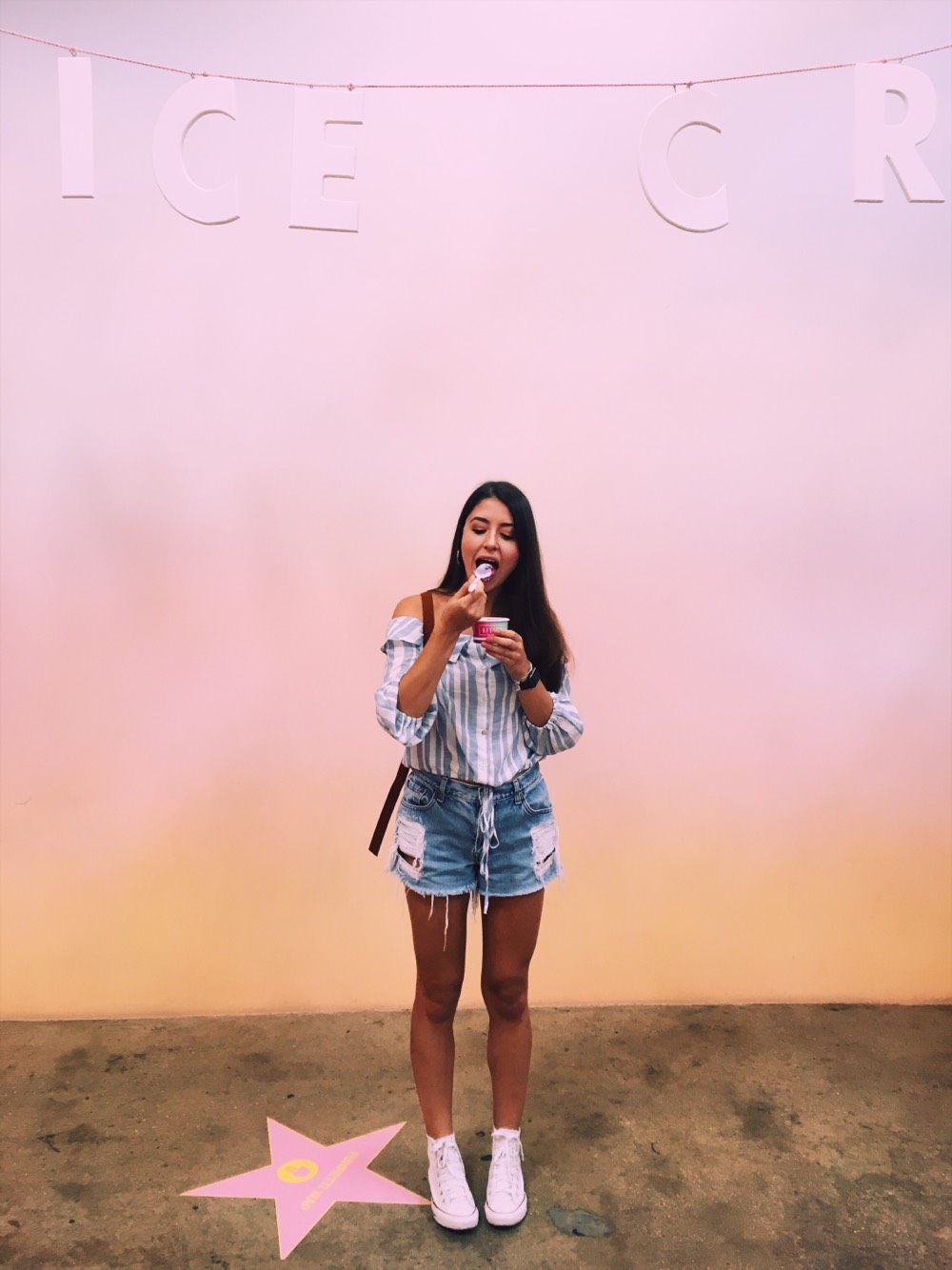 In 1980s LA, a crew of misfits reinvent themselves as the Gorgeous Ladies of Wrestling.
Gilmore Girls
Comedy, Drama
Also Recommended By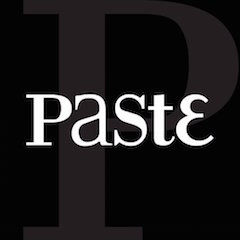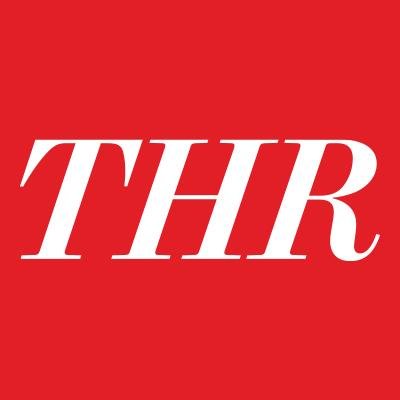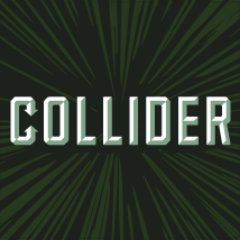 Set in the charming town of Stars Hollow, Connecticut, the series follows the captivating lives of Lorelai and Rory Gilmore, a mother/daughter pair who have a relationship most people only dream of.
Riverdale
Drama, Mystery
Also Recommended By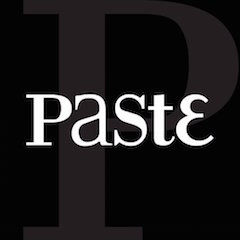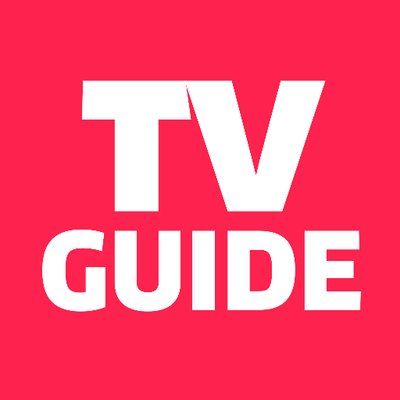 Set in the present, the series offers a bold, subversive take on Archie, Betty, Veronica and their friends, exploring the surreality of small-town life, the darkness and weirdness bubbling beneath Riverdale's wholesome facade.
The Honourable Woman
Drama
Also Recommended By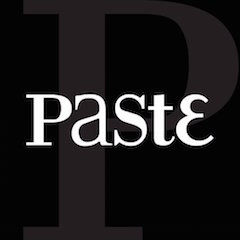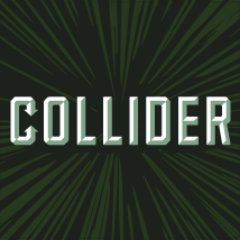 Nessa Stein, the daughter of a Zionist arms procurer who as a child witnessed his assassination. Now an adult, Nessa inherits her father's company and changes course from supplying arms to laying data cabling networks between Israel and the West Bank. Her efforts to reconcile the Israelis and Palestinians lands her an appointment to the House of Lords and creates an international political maelstrom.
Documentary Now!
Comedy
Also Recommended By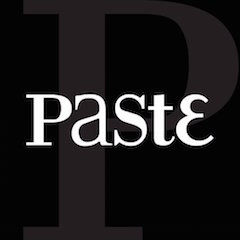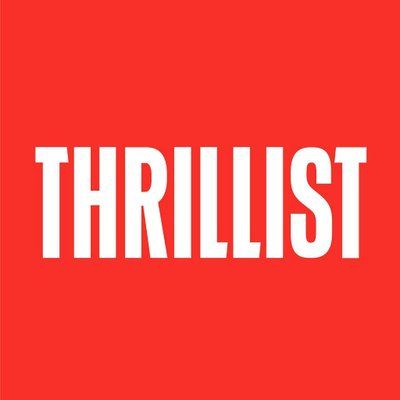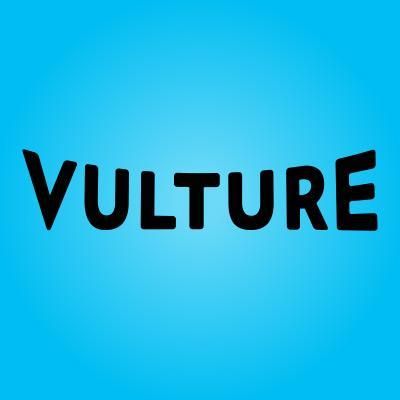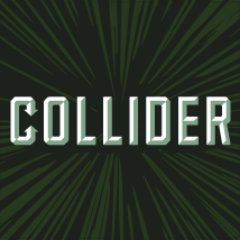 Documentary Now lovingly parodies some of the world's best-known documentaries. Each episode is shot in a different style of documentary filmmaking, and honors some of the most important stories that didn't actually happen.
Peaky Blinders
Drama
Also Recommended By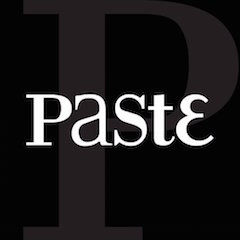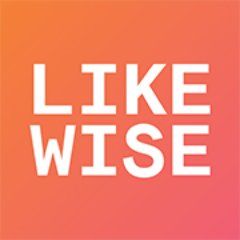 A gangster family epic set in 1919 Birmingham, England and centered on a gang who sew razor blades in the peaks of their caps, and their fierce boss Tommy Shelby, who means to move up in the world.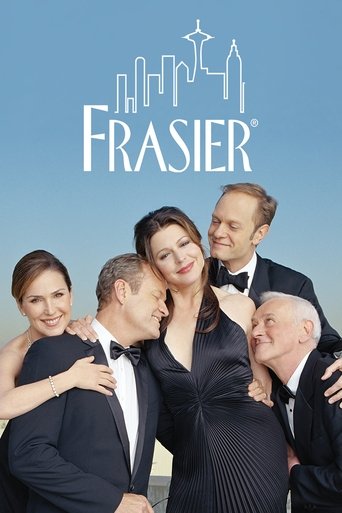 Frasier
Comedy
Also Recommended By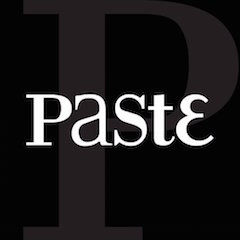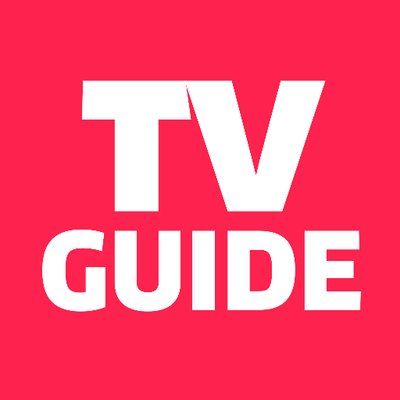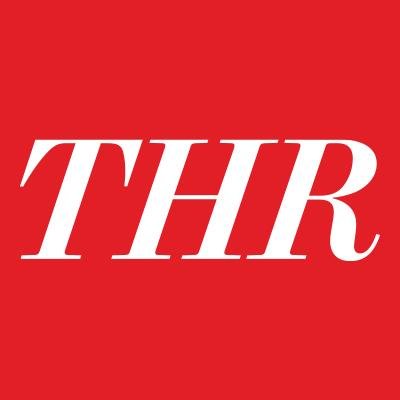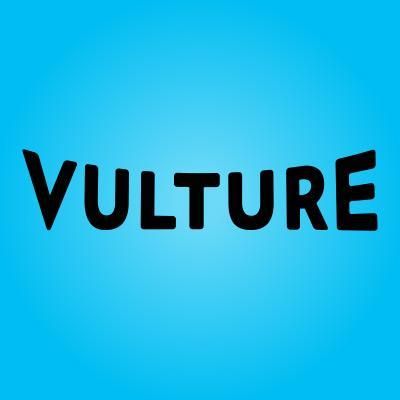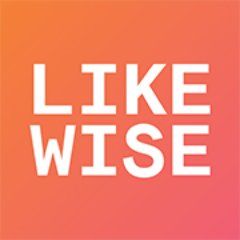 After many years spent at the "Cheers" bar, Frasier moves back home to Seattle to work as a radio psychiatrist after his policeman father gets shot in the hip on duty.
The Killing
Drama, Crime
Also Recommended By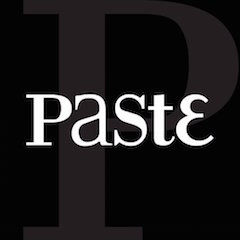 The Killing is an American crime drama television series based upon the Danish television series Forbrydelsen. Set in Seattle, Washington, the series follows the various murder investigations by homicide detectives Sarah Linden and Stephen Holder.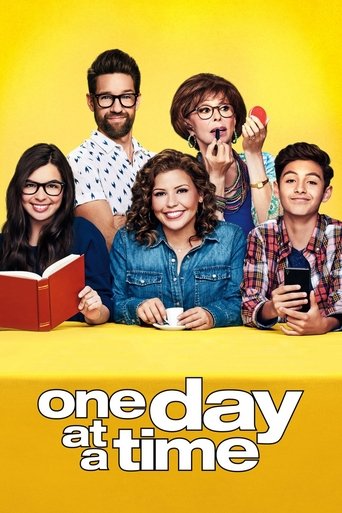 One Day at a Time
Comedy
Also Recommended By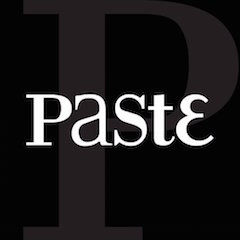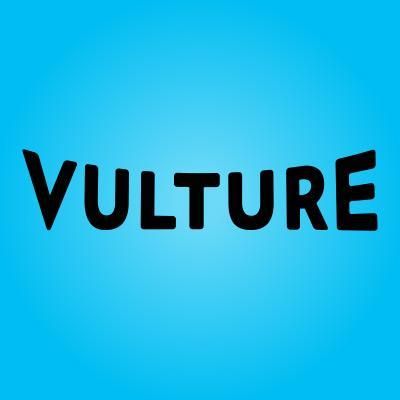 In a reimagining of the TV classic, a newly single Latina mother raises her teen daughter and tween son with the "help" of her old-school mom.
Scandal
Drama
Also Recommended By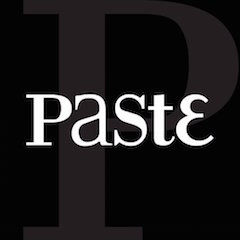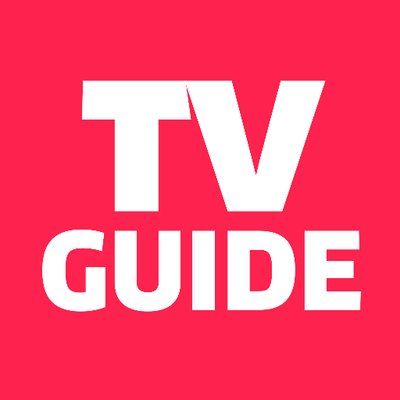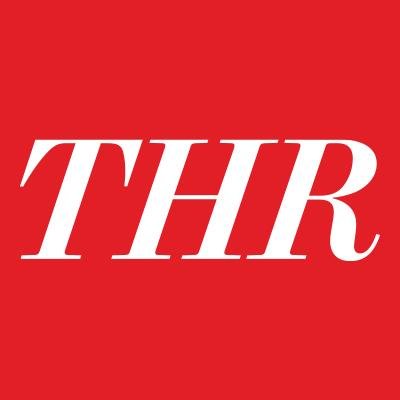 Everyone has secrets and Olivia Pope has dedicated her life to protecting and defending the public images of the elite by keeping those secrets under wraps. Pope and her team are at the top of their game when it comes to getting the job done for their clients, but it becomes apparent that these "gladiators in suits," who specialize in fixing the lives of other people, have trouble fixing those closest at hand -- their own.
Love
Comedy, Drama
Also Recommended By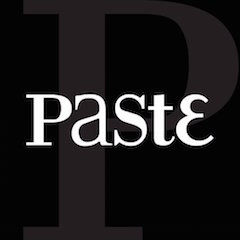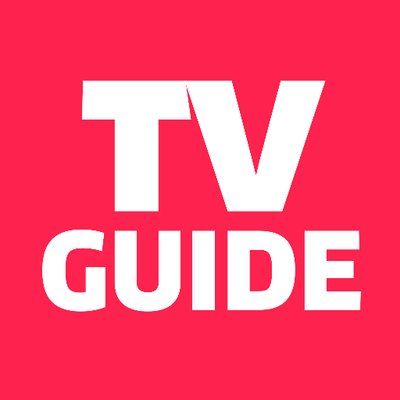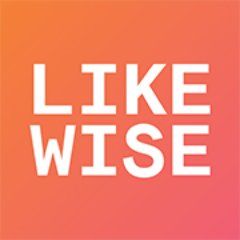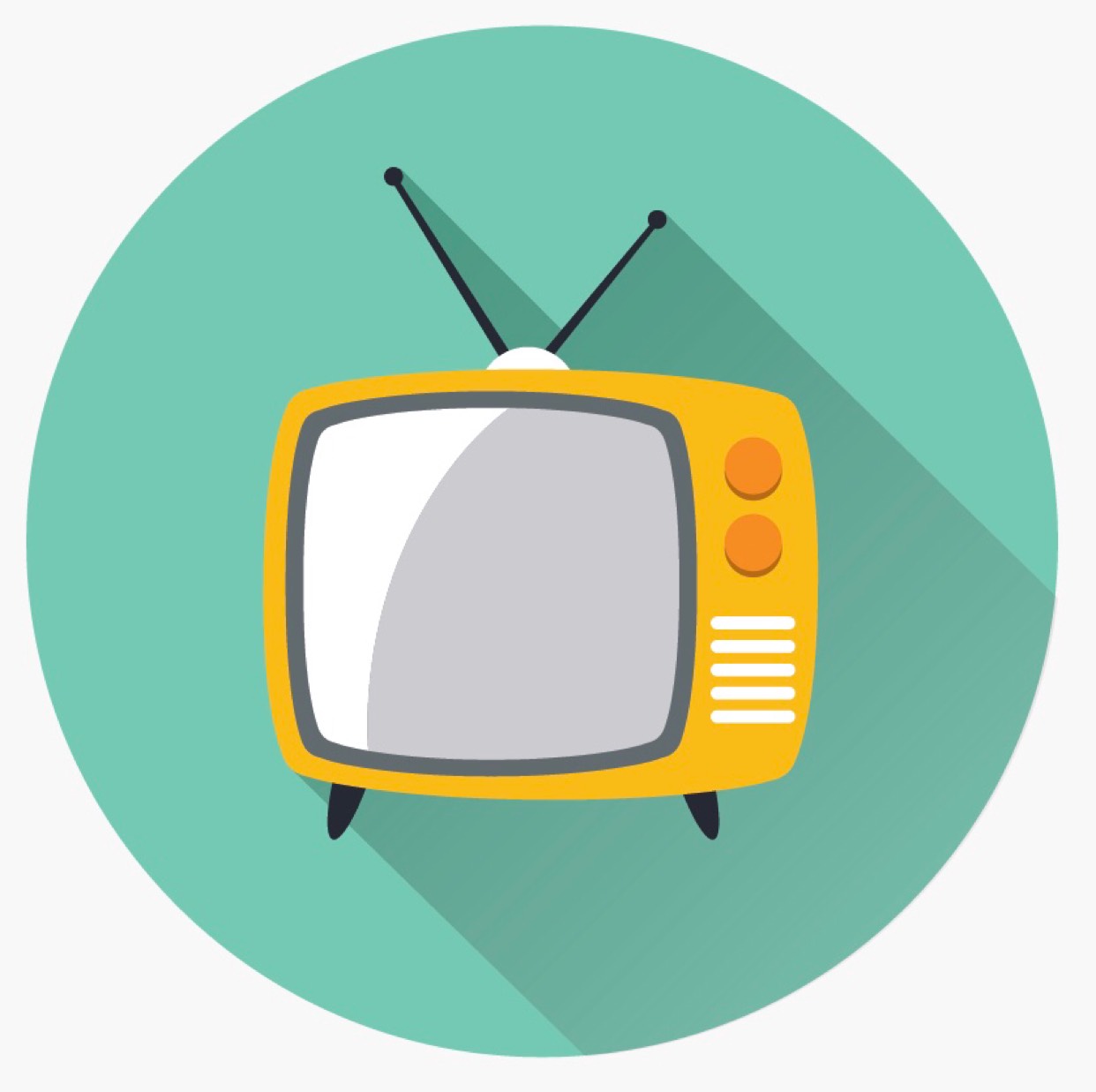 Rebellious Mickey and good-natured Gus navigate the thrills and agonies of modern relationships.
The League
Comedy
Also Recommended By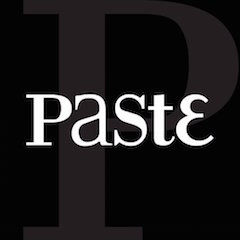 The League is an American sitcom and semi-improvised comedy about a about a fantasy football league and its members and their everyday lives.
Parenthood
Drama
Also Recommended By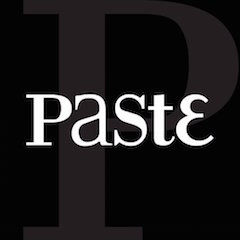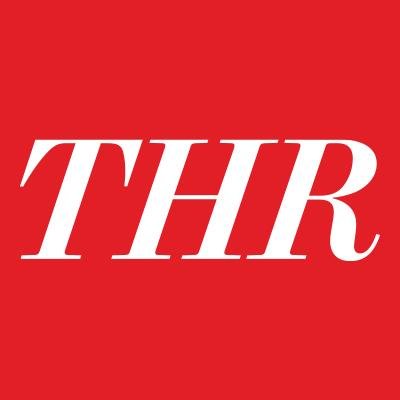 Parenthood is an American comedy-drama television series developed by Jason Katims. Loosely based on the 1989 film of the same title, Parenthood tells of the Braverman clan which consists of an older couple, their four children and their families.
The Big Lebowski
Comedy, Crime
Also Recommended By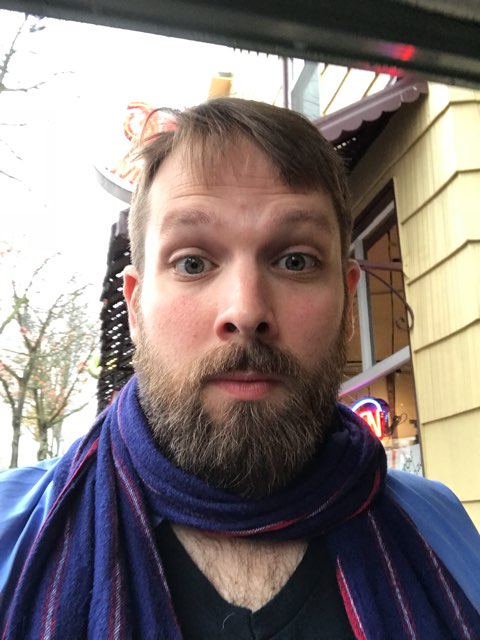 Jeffrey "The Dude" Lebowski, a Los Angeles slacker who only wants to bowl and drink white Russians, is mistaken for another Jeffrey Lebowski, a wheelchair-bound millionaire, and finds himself dragged into a strange series of events involving nihilists, adult film producers, ferrets, errant toes, and large sums of money.
The Guild
Comedy, Drama
Also Recommended By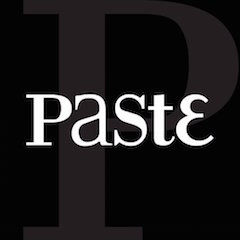 The Guild is an American comedy web series created and written by Felicia Day, who also stars as Cyd Sherman. It premiered on YouTube on July 27, 2007. Seasons two through five webisodes premiered on Microsoft's Xbox Live Marketplace, Zune Marketplace, and MSN Video. The webisodes were later made available on the official Guild website, YouTube, and iTunes. According to Day, Microsoft's business model changed after season five; Day wanted to keep ownership, so the episode premieres moved to Day's YouTube channel Geek & Sundry. The webisodes are also available via DVD and streaming on Hulu and Netflix. The show revolves around the lives of a gamers' online guild, The Knights of Good, who play countless hours of a fantasy MMORPG video game entitled The Game. The story focuses on Codex, the guild's Priestess, who attempts to lead a normal life after one of her guild-mates, Warlock Zaboo, shows up on her doorstep. Joss Whedon credits The Guild as one of the inspirations for Dr. Horrible's Sing-Along Blog, which also starred Felicia Day. The sixth season premiered on Geek & Sundry on October 2, 2012. In a phone interview after the end of the sixth season, Felicia Day confirmed that The Guild webseries is complete.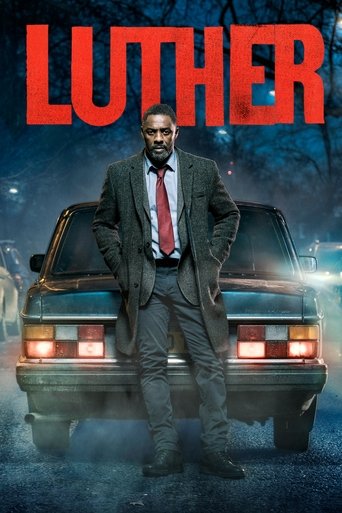 Luther
Crime, Drama
Also Recommended By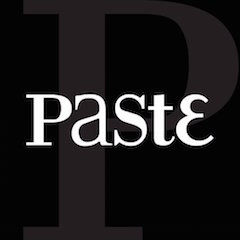 A dark psychological crime drama starring Idris Elba as Luther, a man struggling with his own terrible demons, who might be as dangerous as the depraved murderers he hunts.
Wet Hot American Summer: First Day of Camp
Comedy
Also Recommended By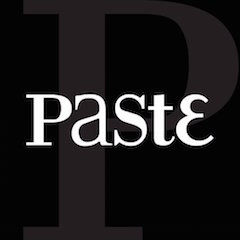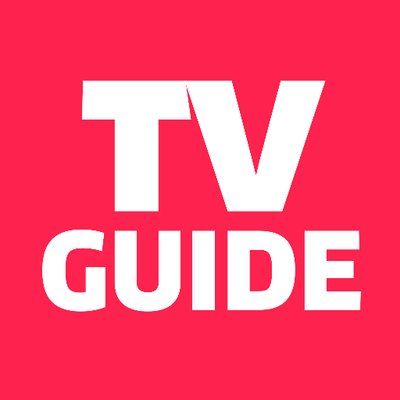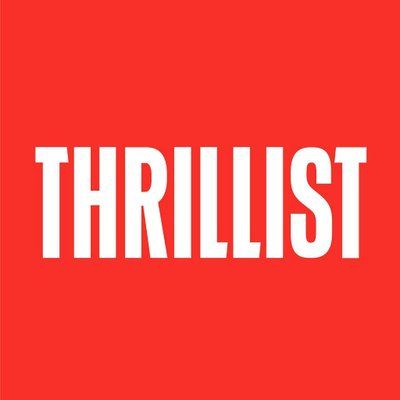 It's the first day of camp in this outrageous prequel to the hilarious 2001 cult classic movie. And at Camp Firewood, anything can happen.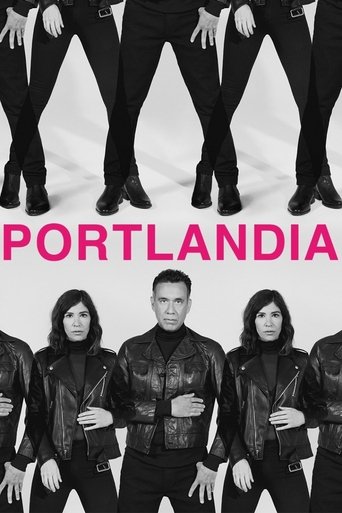 Portlandia
Comedy
Also Recommended By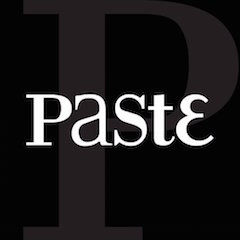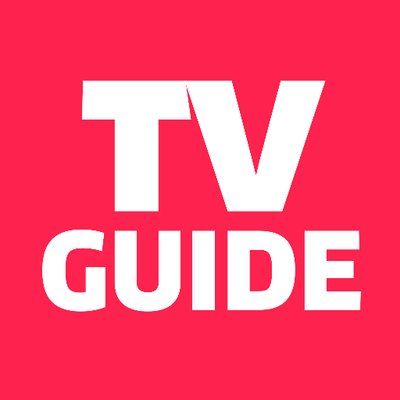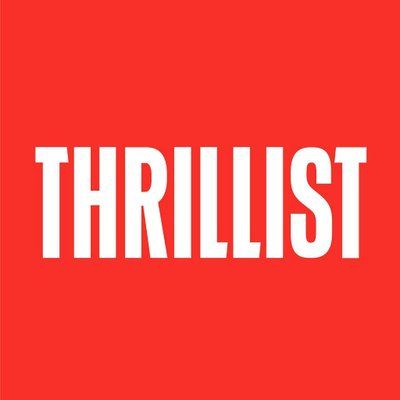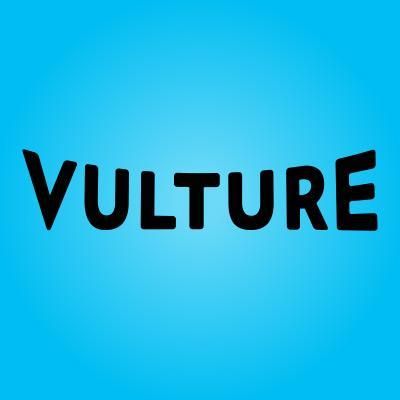 Satirical sketch comedy set and filmed in Portland, Oregon that explores the eccentric misfits who embody the foibles of modern culture.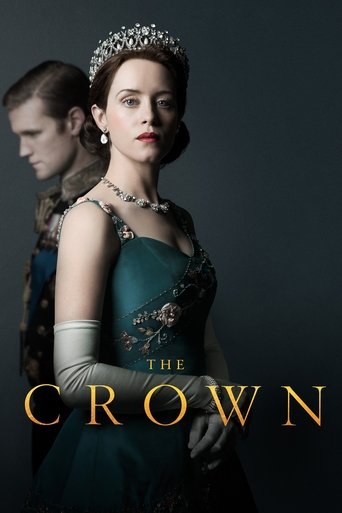 The Crown
Drama
Also Recommended By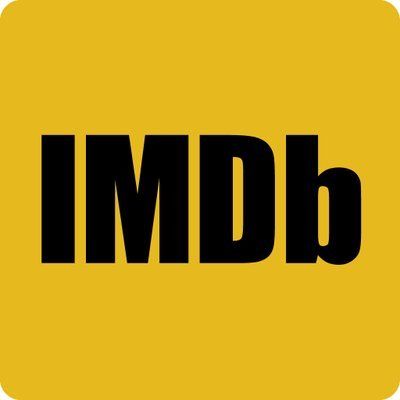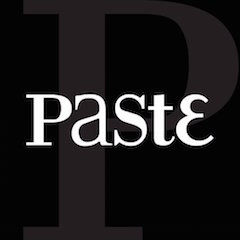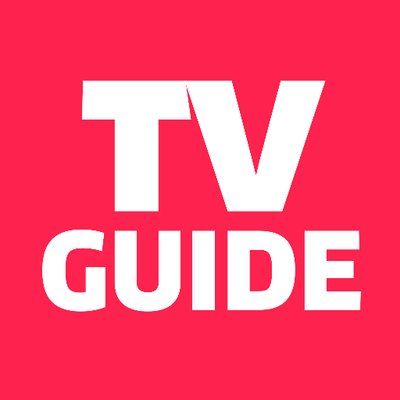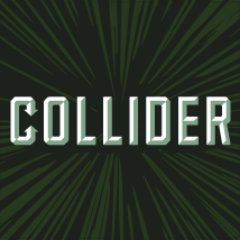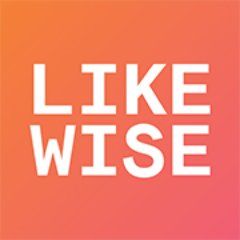 The gripping, decades-spanning inside story of Her Majesty Queen Elizabeth II and the Prime Ministers who shaped Britain's post-war destiny. The Crown tells the inside story of two of the most famous addresses in the world – Buckingham Palace and 10 Downing Street – and the intrigues, love lives and machinations behind the great events that shaped the second half of the 20th century. Two houses, two courts, one Crown.
Black Mirror
Drama, Sci-Fi & Fantasy
Also Recommended By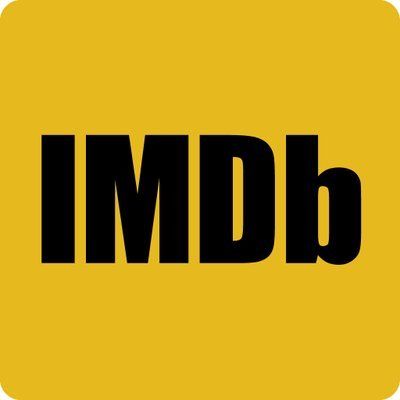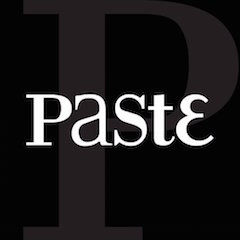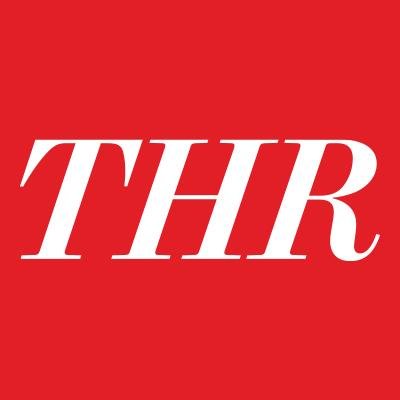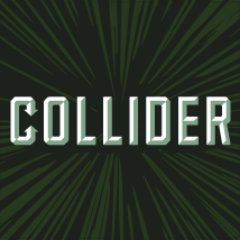 A contemporary British re-working of The Twilight Zone with stories that tap into the collective unease about our modern world. Over the last ten years, technology has transformed almost every aspect of our lives before we've had time to stop and question it. In every home; on every desk; in every palm - a plasma screen; a monitor; a smartphone - a black mirror of our 21st Century existence.
Mystery Science Theater 3000
Comedy, Sci-Fi & Fantasy
Also Recommended By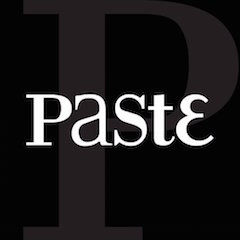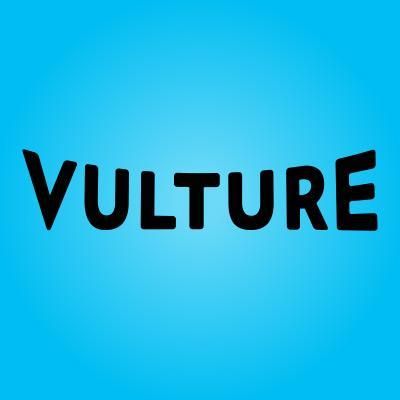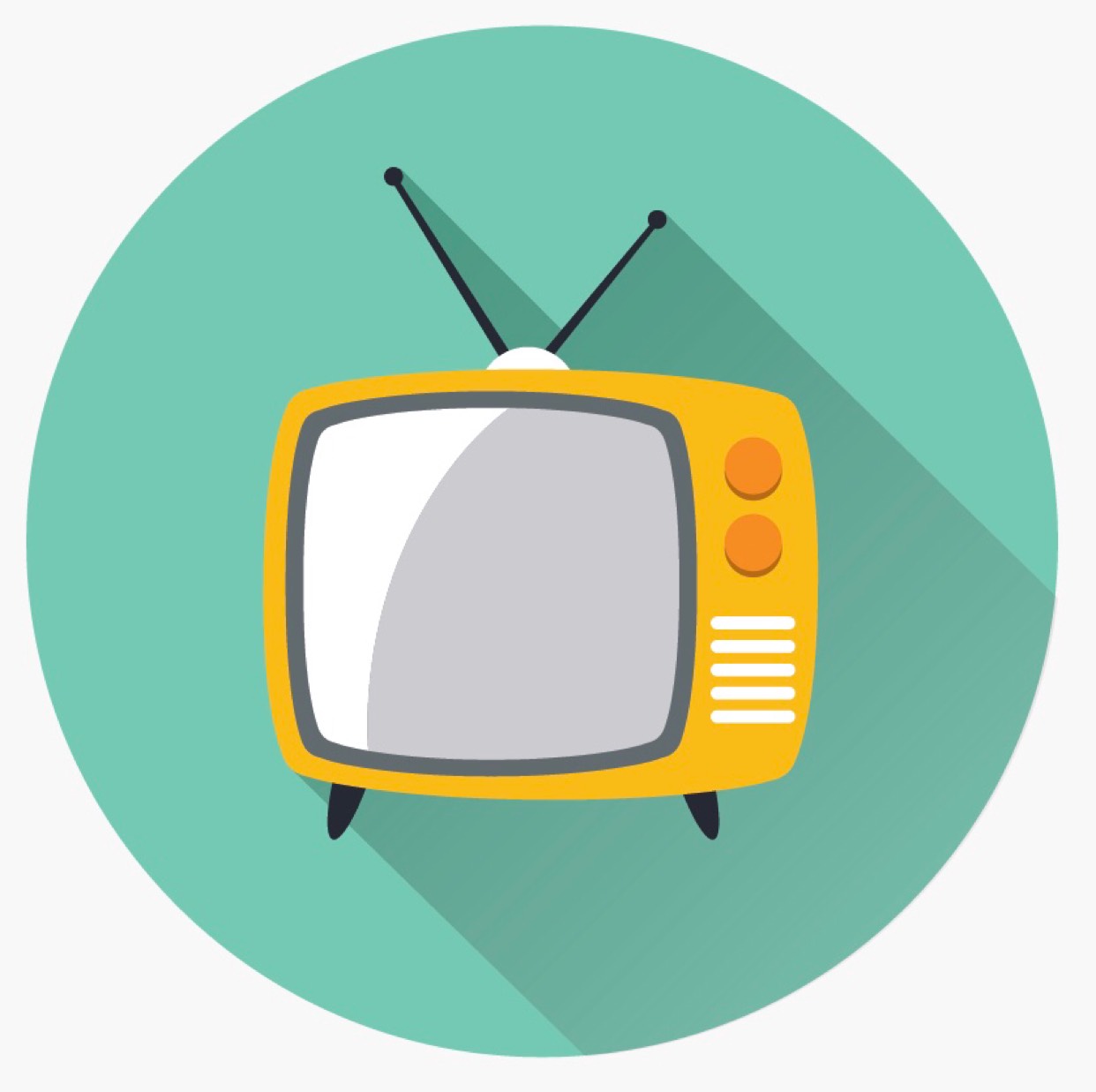 A stranded spaceship pilot captured by mad scientists survives a blitz of cheesy B movies by riffing on them with his funny robot pals.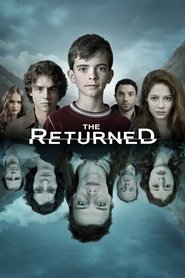 The Returned
Drama, Mystery
Also Recommended By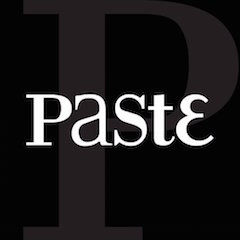 In the shadow of an enormous hydraulic dam, the lives of the residents of a small French town are changed to their core when hundreds of previously dead relatives all return home on the same day.
Damages
Mystery, Drama
Also Recommended By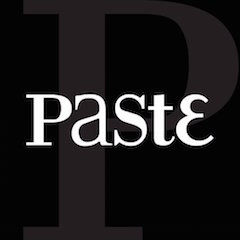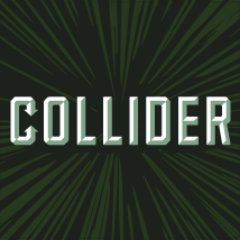 Damages is an American legal thriller television series created by the writing and production trio of Daniel Zelman and brothers Glenn and Todd A. Kessler. The plot revolves around the brilliant, ruthless lawyer Patty Hewes and her protégée, recent law school graduate Ellen Parsons. Each season features a major case that Hewes and her firm take on, while also examining a chapter of the complicated relationship between Ellen and Patty. The first two seasons center around the law firm Hewes & Associates. Later seasons center more on Patty and Ellen's relationship as Ellen begins to distance herself from Hewes & Associates and begins an independent career.
New Girl
Comedy
Also Recommended By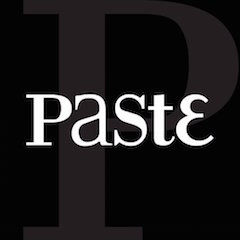 Jessica Day is an offbeat and adorable girl in her late 20s who, after a bad breakup, moves in with three single guys. Goofy, positive, vulnerable and honest to a fault, Jess has faith in people, even when she shouldn't. Although she's dorky and awkward, she's comfortable in her own skin. More prone to friendships with women, she's not used to hanging with the boys—especially at home.
Halt and Catch Fire
Drama
Also Recommended By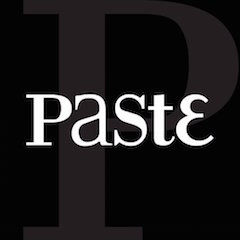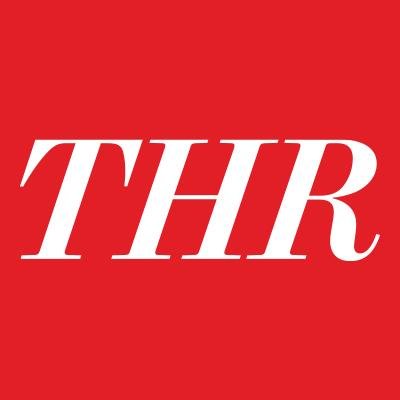 Set in the early 1980s, and about a fictional visionary, an engineer and a prodigy whose innovations confronts the corporate behemoths of the time. Their personal and professional partnership will be challenged by greed and ego while charting the changing culture in Texas' Silicon Prairie.
Making a Murderer
Documentary
Also Recommended By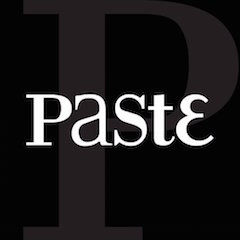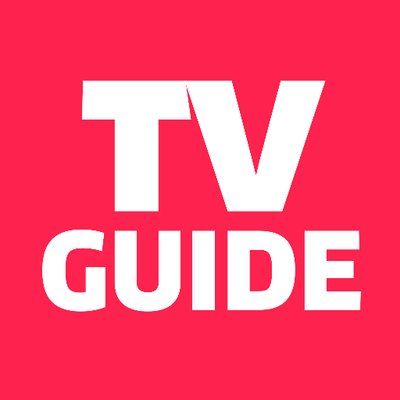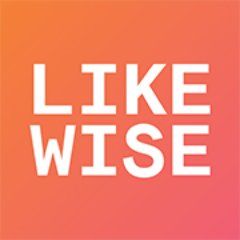 Filmed over 10 years, this real-life thriller follows a DNA exoneree who, while exposing police corruption, becomes a suspect in a grisly new crime.
Sons of Anarchy
Crime, Drama
Also Recommended By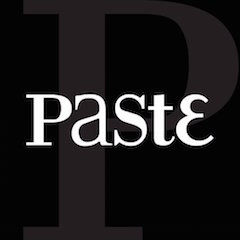 An adrenalized drama with darkly comedic undertones that explores a notorious outlaw motorcycle club's (MC) desire to protect its livelihood while ensuring that their simple, sheltered town of Charming, California remains exactly that, charming. The MC must confront threats from drug dealers, corporate developers, and overzealous law officers. Behind the MC's familial lifestyle and legally thriving automotive shop is a ruthless and illegal arms business driven by the seduction of money, power, and blood.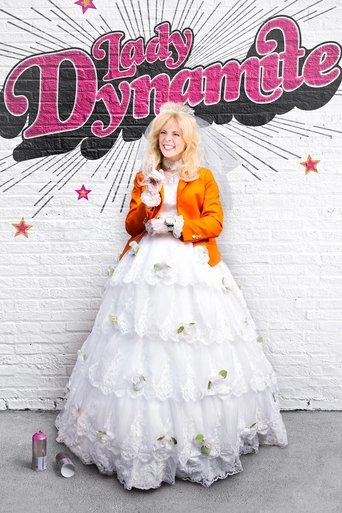 Lady Dynamite
Comedy
Also Recommended By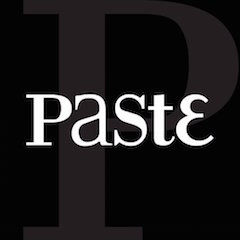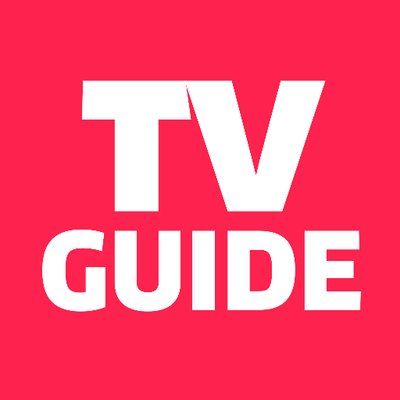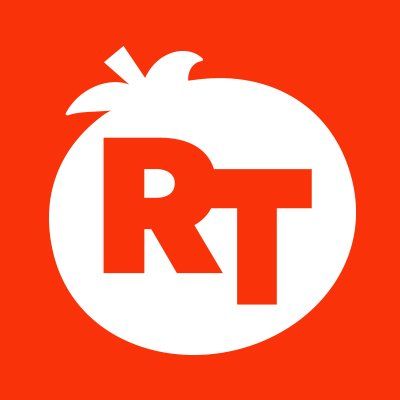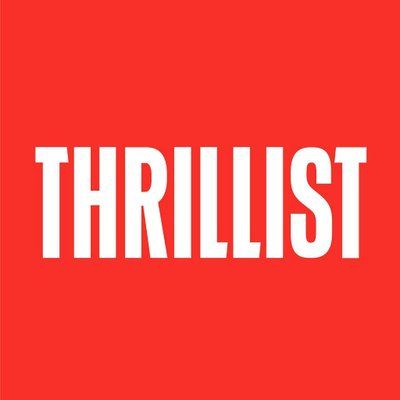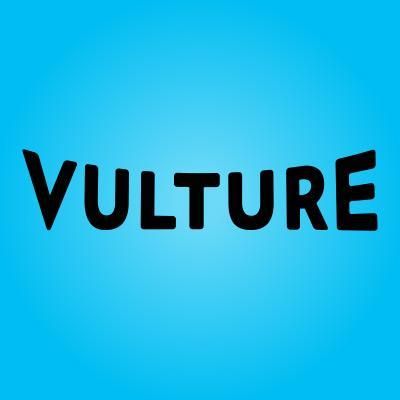 A single-camera half-hour comedy based on what Maria Bamford has accepted to be "her life." It's the sometimes surreal story of a woman who loses — and then finds — her s**t.
Dexter
Drama, Mystery
Also Recommended By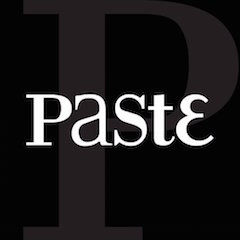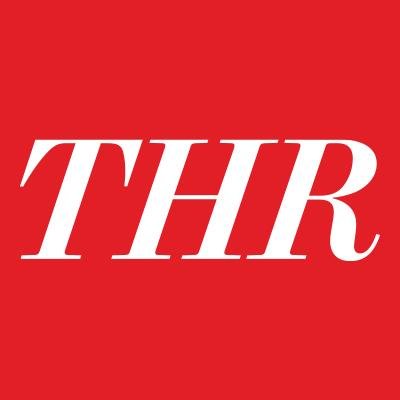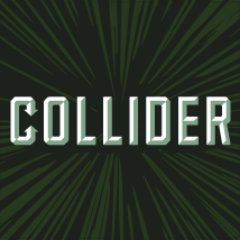 Dexter is an American television drama series. The series centers on Dexter Morgan, a blood spatter pattern analyst for 'Miami Metro Police Department' who also leads a secret life as a serial killer, hunting down criminals who have slipped through the cracks of justice.
American Crime
Drama, Crime
Also Recommended By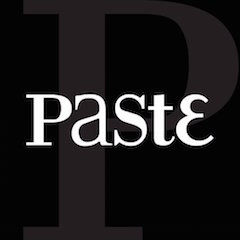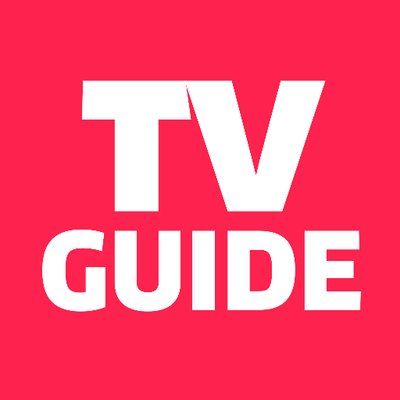 An anthology drama focusing on all aspects of the U.S. criminal justice system dealing with crimes committed in America.
Better Call Saul
Comedy, Crime
Also Recommended By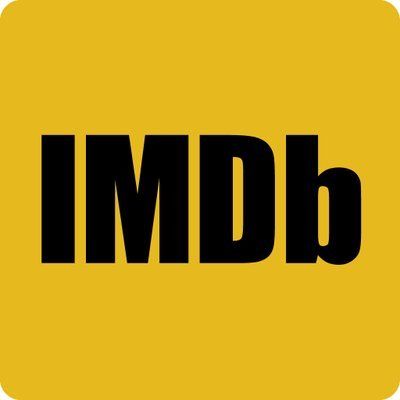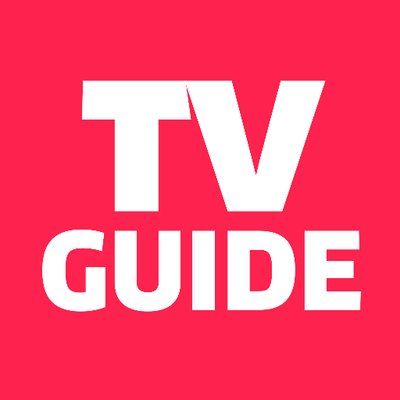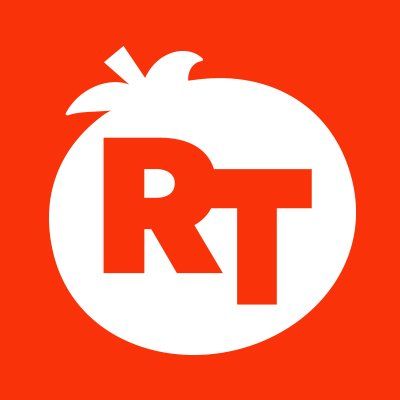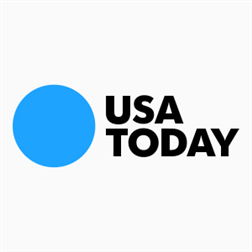 Six years before Saul Goodman meets Walter White. We meet him when the man who will become Saul Goodman is known as Jimmy McGill, a small-time lawyer searching for his destiny, and, more immediately, hustling to make ends meet. Working alongside, and, often, against Jimmy, is "fixer" Mike Erhmantraut. The series will track Jimmy's transformation into Saul Goodman, the man who puts "criminal" in "criminal lawyer".
Star Trek: The Next Generation
Action & Adventure, Drama
Also Recommended By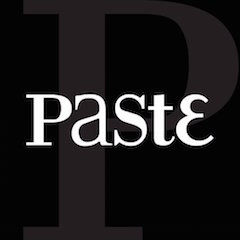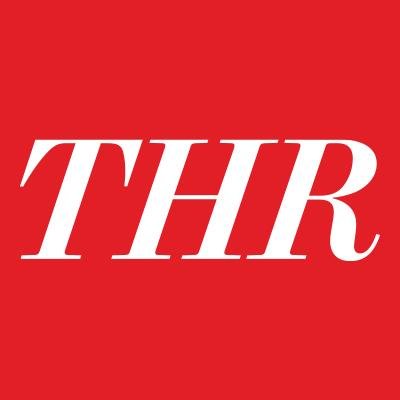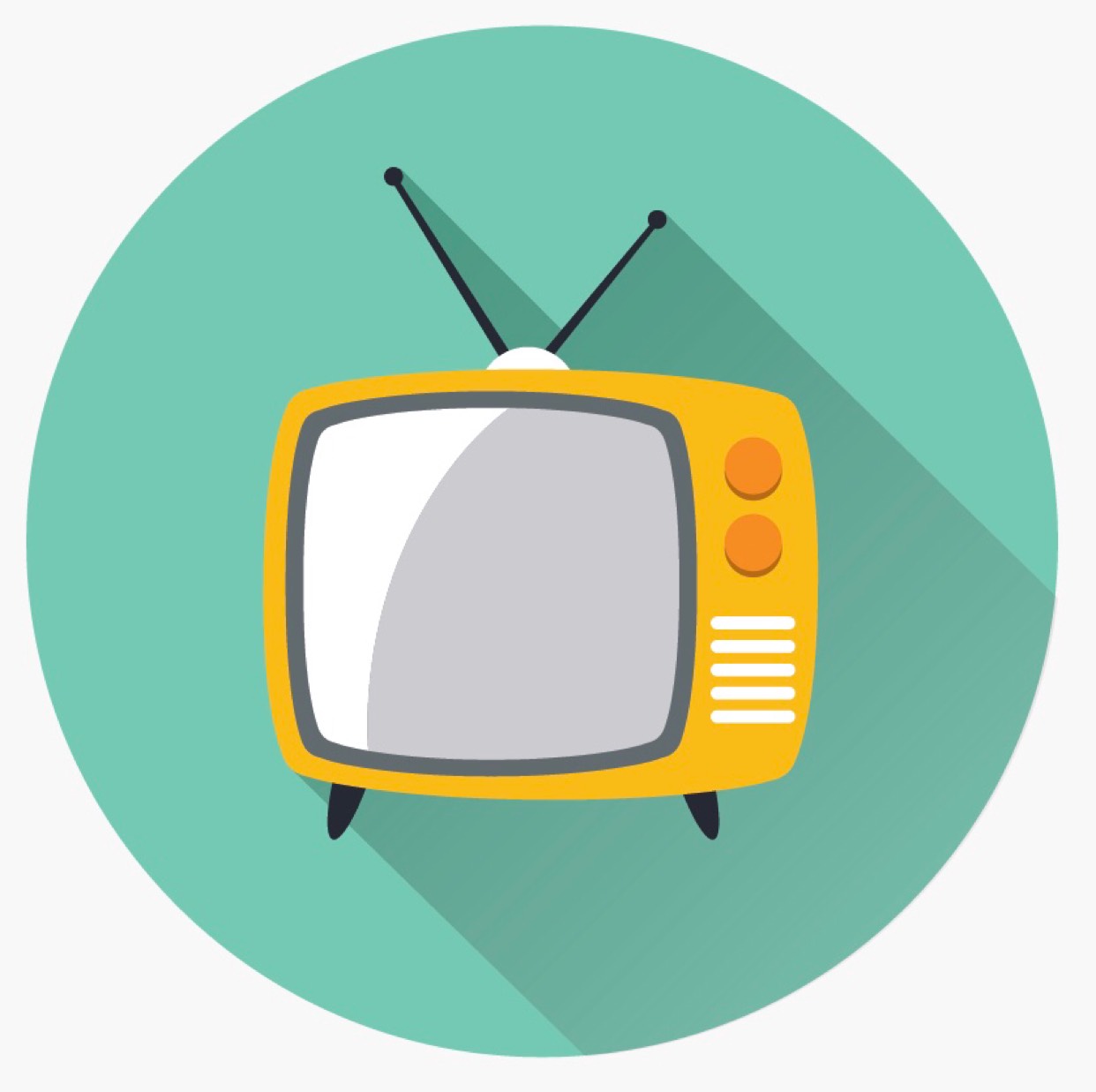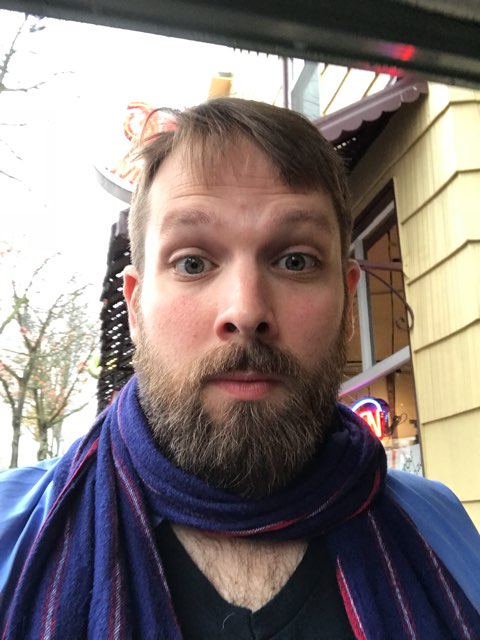 Star Trek: The Next Generation is an American science fiction television series created by Gene Roddenberry as part of the Star Trek franchise. The show is set in the nearby regions of the Milky Way galaxy, approximately during the 2360s and features a new crew and a new starship Enterprise.
Rectify
Drama
Also Recommended By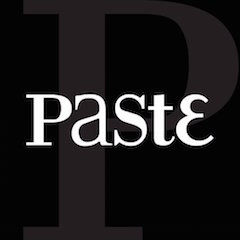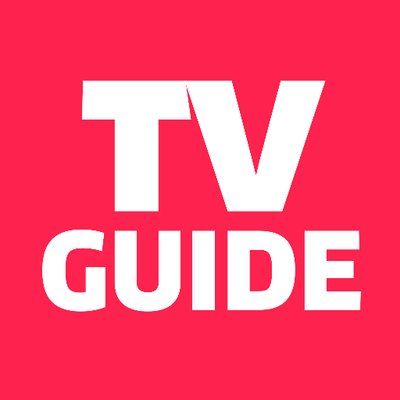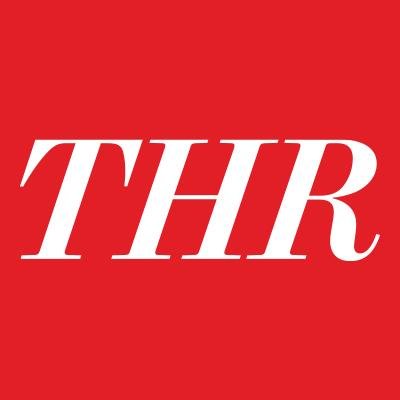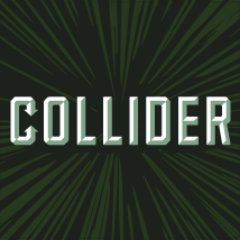 After 19 years on Death Row for the rape and murder of his teenage girlfriend, Daniel Holden is going home. His conviction has been vacated due to new DNA evidence. Now he has to return to a world he no longer knows and his reentry into the outside world may be as unforgiving as prison. Daniel is haunted by the past, dogged by the present, and uncertain of the future. As he struggles to adapt to his new life, his homecoming reignites the fears of a small town and threatens to shatter his family's fragile peace. Daniel's alleged crime divided a community. Will his freedom tear it in half?
Archer
Action & Adventure, Animation
Also Recommended By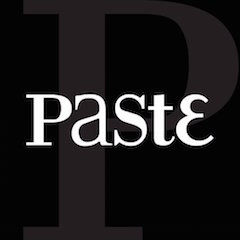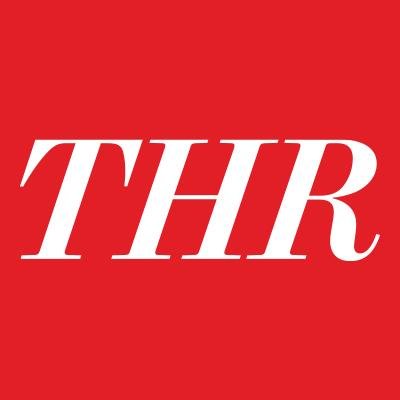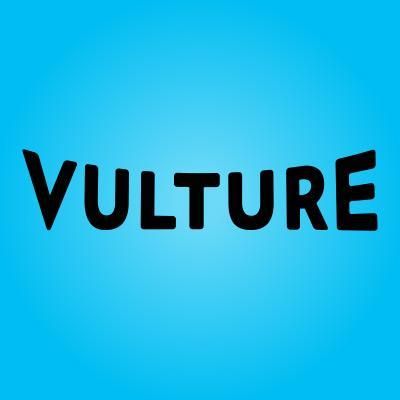 Sterling Archer is the world's most daunting spy. He works for ISIS, a spy agency run by his mother. In between dealing with his boss and his co-workers - one of whom is his ex-girlfriend - Archer manages to annoy or seduce everyone that crosses his path. His antics are only excusable because at the end of the day, he still somehow always manages to thwart whatever crises was threatening mankind.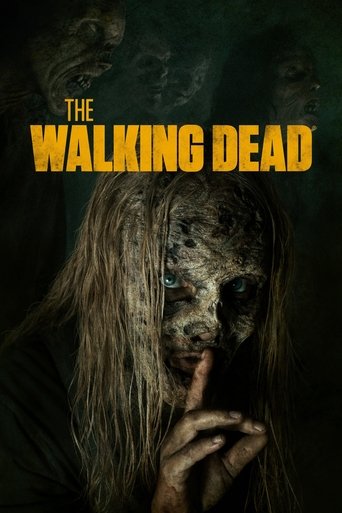 The Walking Dead
Action & Adventure, Drama
Also Recommended By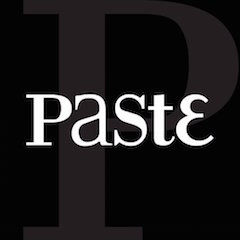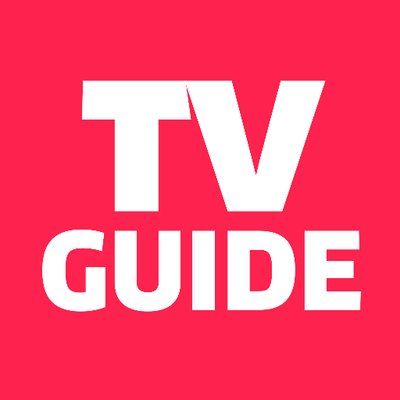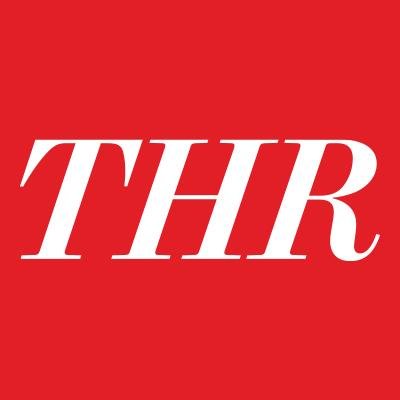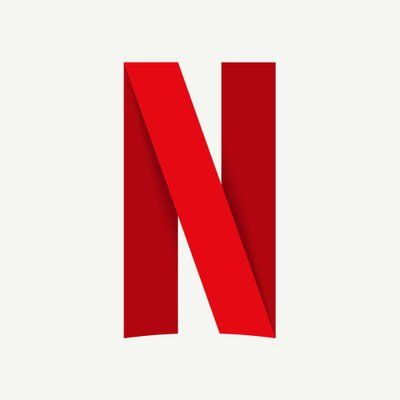 Sheriff's deputy Rick Grimes awakens from a coma to find a post-apocalyptic world dominated by flesh-eating zombies. He sets out to find his family and encounters many other survivors along the way.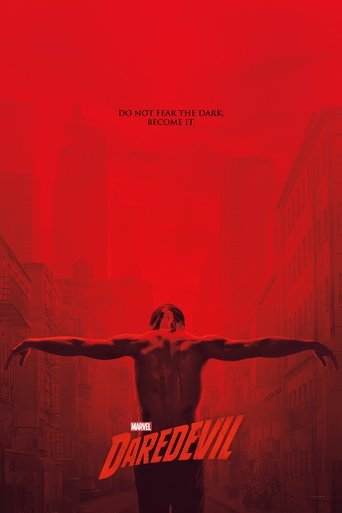 Marvel's Daredevil
Crime
Also Recommended By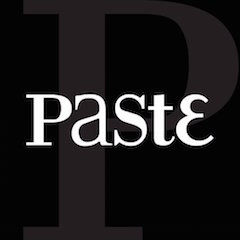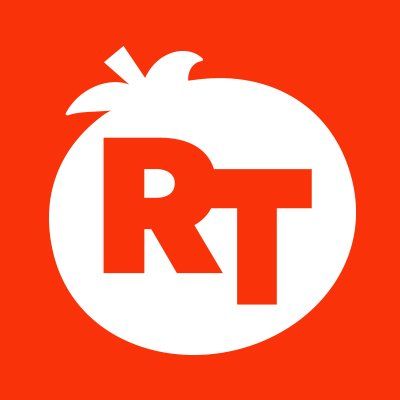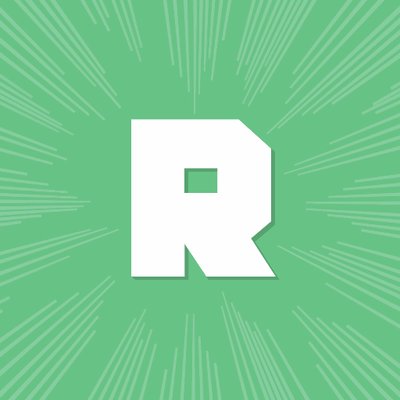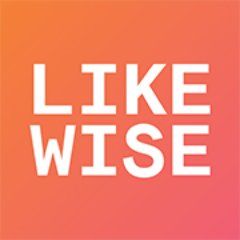 Lawyer-by-day Matt Murdock uses his heightened senses from being blinded as a young boy to fight crime at night on the streets of Hell's Kitchen as Daredevil.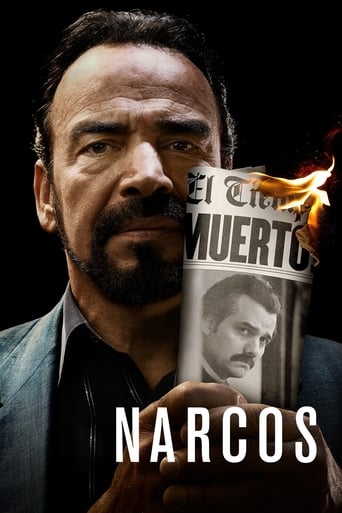 Narcos
Crime, Drama
Also Recommended By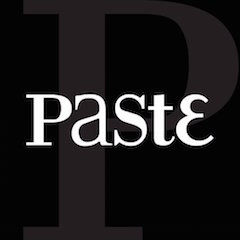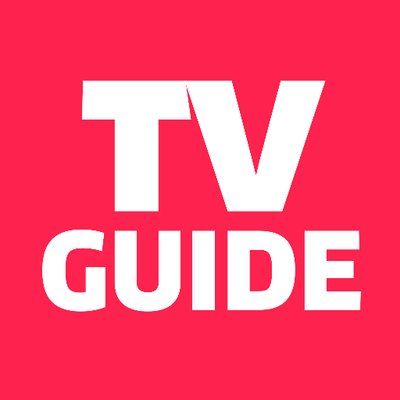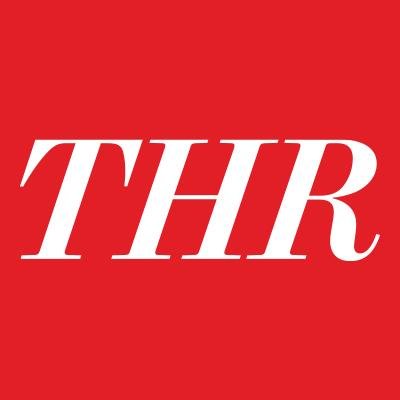 The true story of Colombia's infamously violent and powerful drug cartels.
The Get Down
Drama
Also Recommended By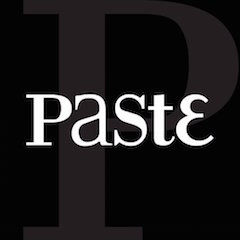 In 1977 New York City, the talented and soulful youth of the South Bronx chase dreams and breakneck beats to transform music history.
House of Cards
Drama
Also Recommended By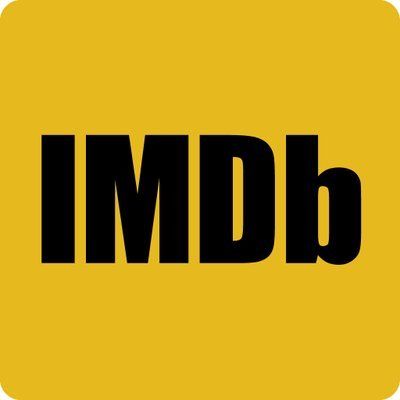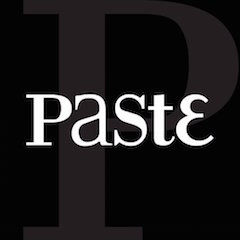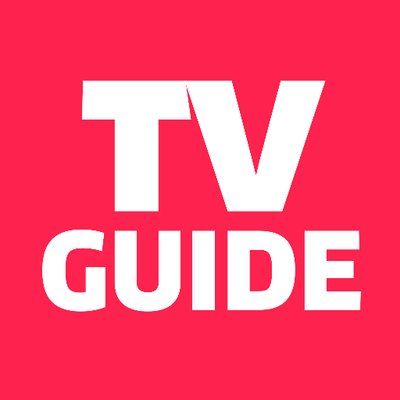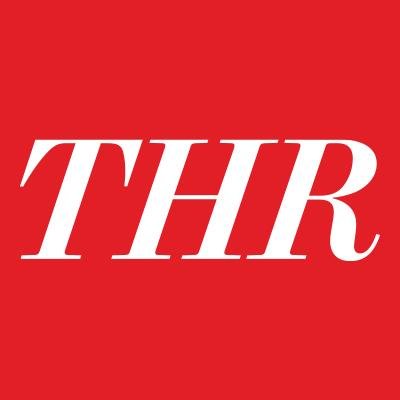 Set in present day Washington, D.C., House of Cards is the story of Frank Underwood, a ruthless and cunning politician, and his wife Claire who will stop at nothing to conquer everything. This wicked political drama penetrates the shadowy world of greed, sex and corruption in modern D.C. House of Cards is an adaptation of a previous BBC miniseries of the same name, which is based on the novel by Michael Dobbs.
Futurama
Animation, Comedy
Also Recommended By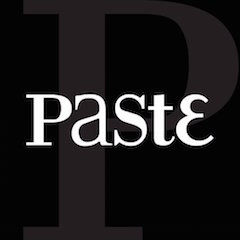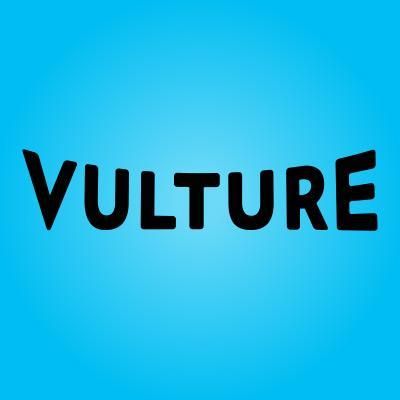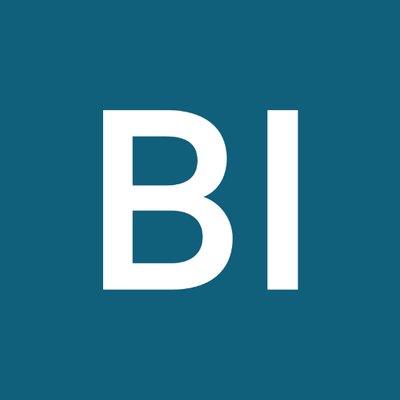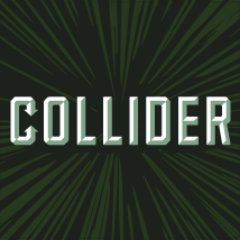 The adventures of a late-20th-century New York City pizza delivery boy, Philip J. Fry, who, after being unwittingly cryogenically frozen for one thousand years, finds employment at Planet Express, an interplanetary delivery company in the retro-futuristic 31st century.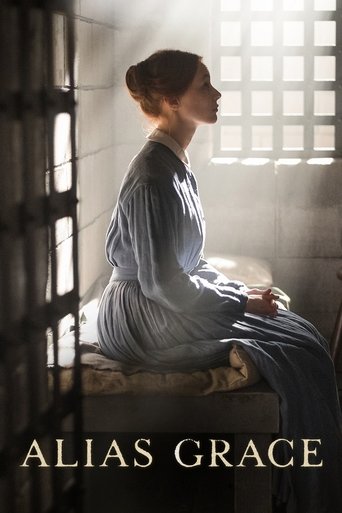 Alias Grace
Crime, Drama
Also Recommended By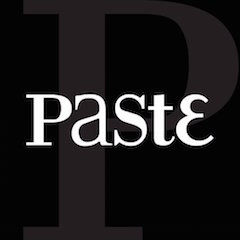 Based on the true story of Grace Marks, a housemaid and immigrant from Ireland who was imprisoned in 1843, perhaps wrongly, for the murder of her employer Thomas Kinnear. Grace claims to have no memory of the murder yet the facts are irrefutable. A decade after, Dr. Simon Jordan tries to help Grace recall her past.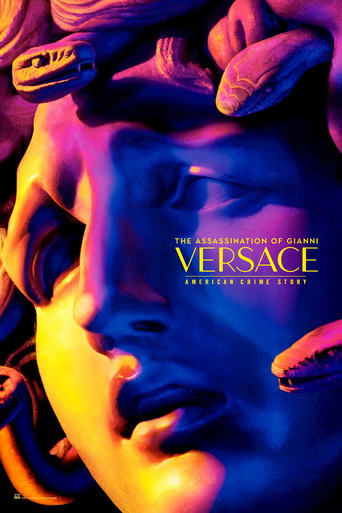 American Crime Story
Crime, Drama
Also Recommended By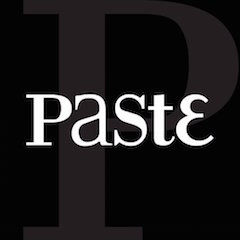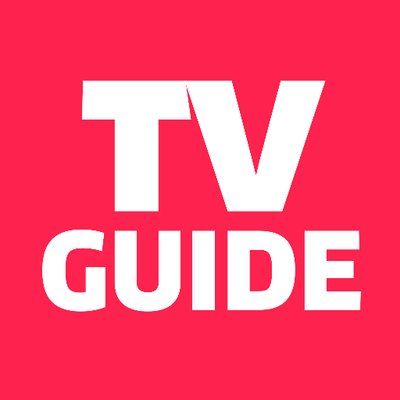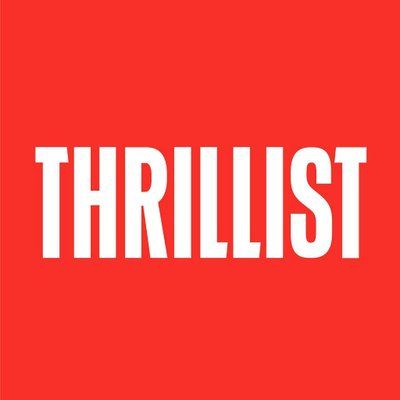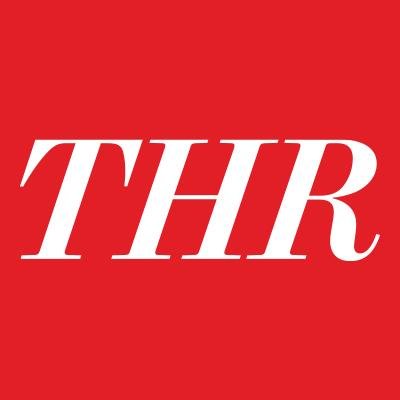 An anthology series centered around some of history's most famous criminals.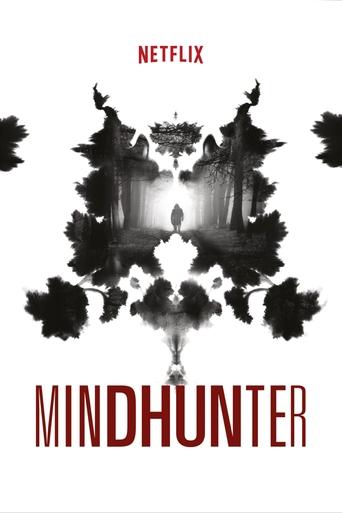 Mindhunter
Drama, Crime
Also Recommended By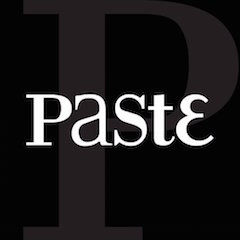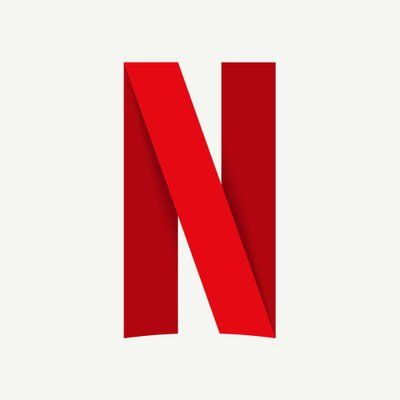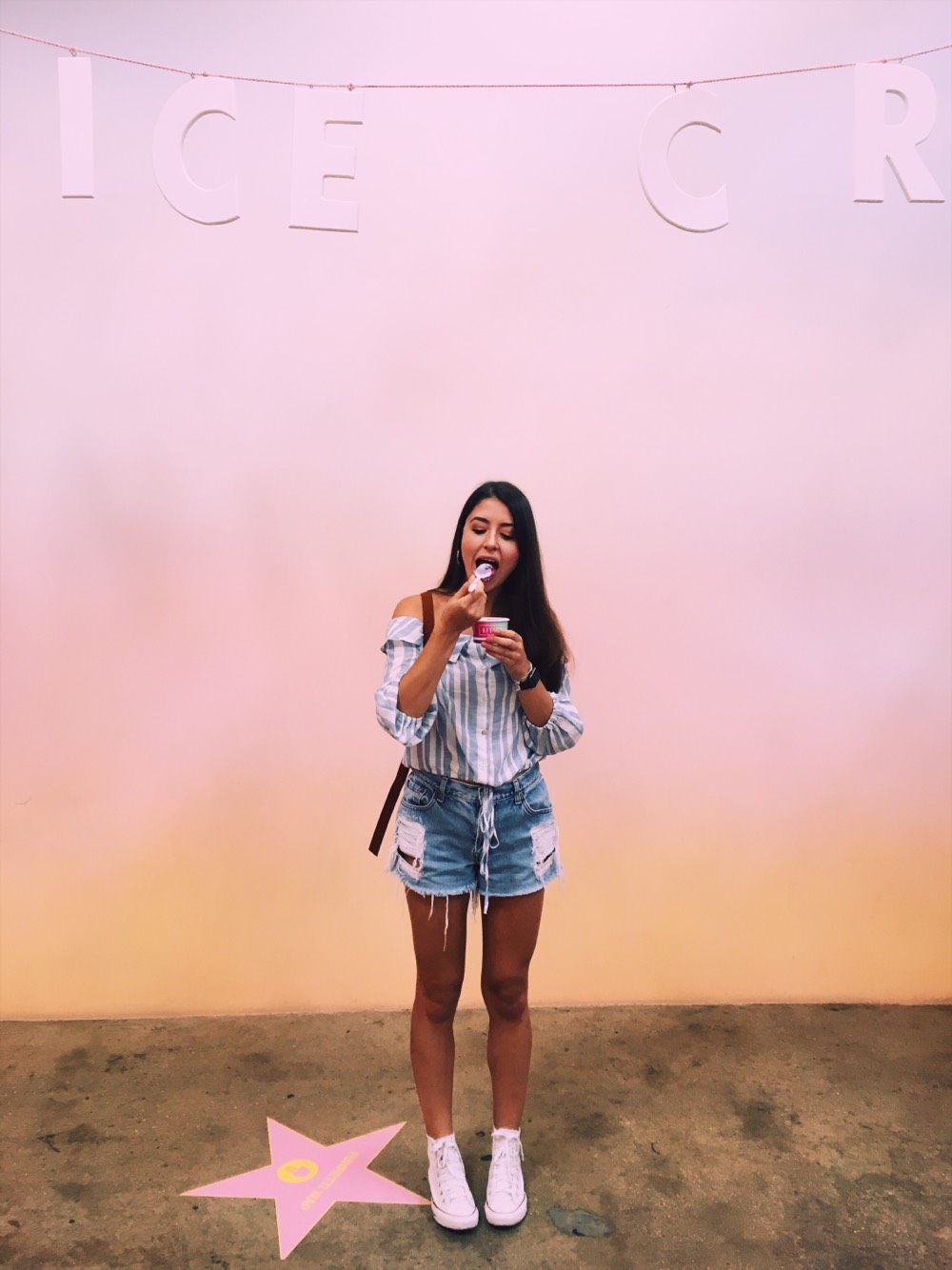 An agent in the FBI's Elite Serial Crime Unit develops profiling techniques as he pursues notorious serial killers and rapists.
Dear White People
Comedy
Also Recommended By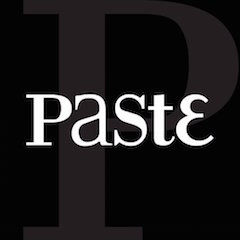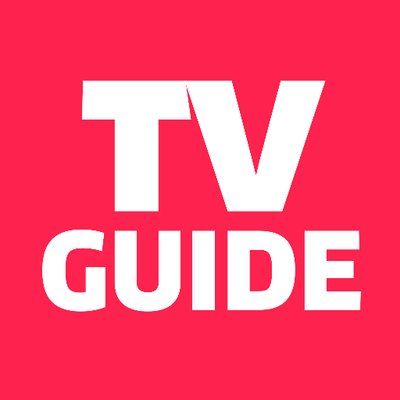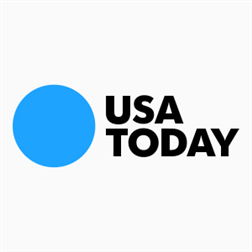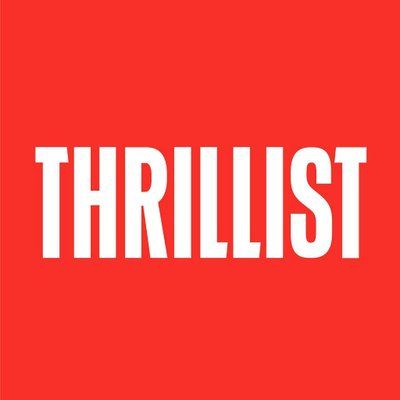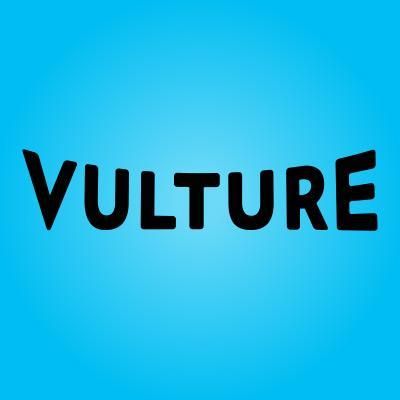 At a predominantly white Ivy League college, a diverse group of students navigate various forms of racial and other types of discrimination.
The Fall
Drama, Crime
Also Recommended By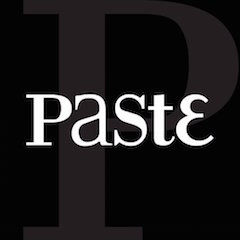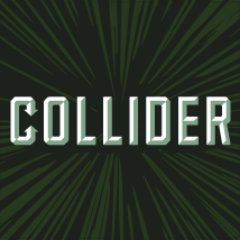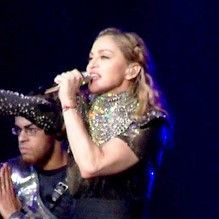 When the Police Service of Northern Ireland are unable to close a case after 28 days, Detective Superintendent Stella Gibson of the Metropolitan Police Service is called in to review the case. Under her new leadership, the local detectives must track down and stop a serial killer who is terrorising the city of Belfast.
The Good Place
Sci-Fi & Fantasy, Comedy
Also Recommended By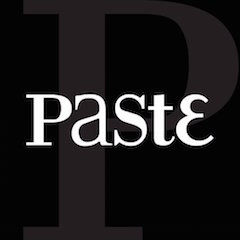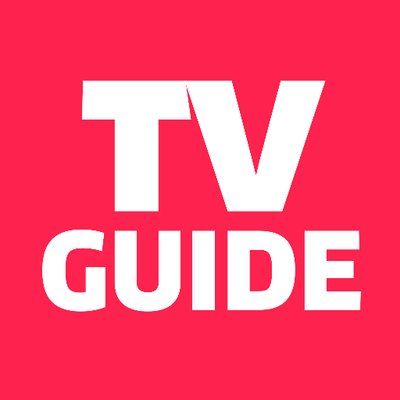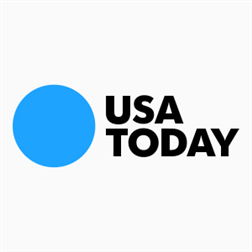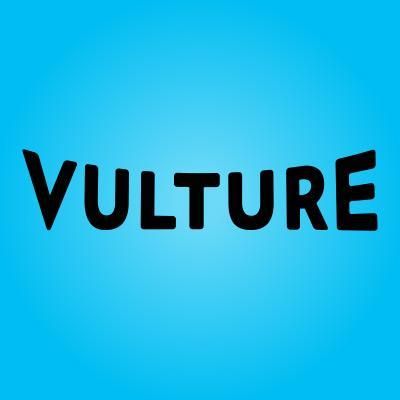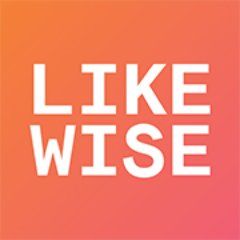 Eleanor Shellstrop, an ordinary woman who, through an extraordinary string of events, enters the afterlife where she comes to realize that she hasn't been a very good person. With the help of her wise afterlife mentor, she's determined to shed her old way of living and discover the awesome (or at least the pretty good) person within.
Marvel's Jessica Jones
Sci-Fi & Fantasy, Drama
Also Recommended By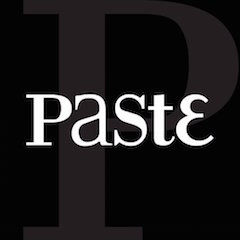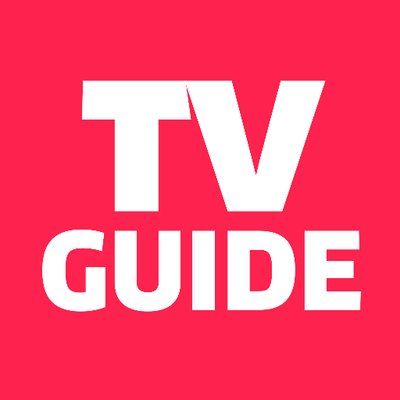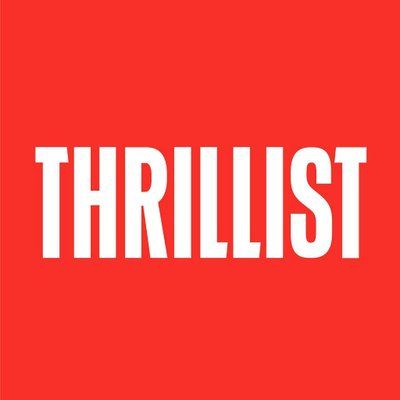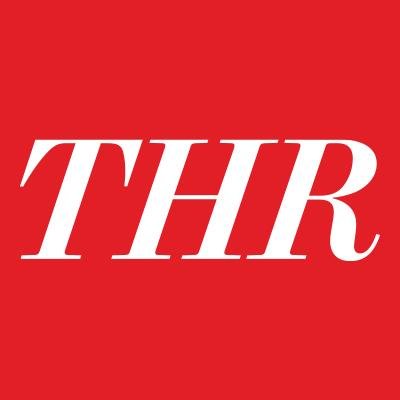 After a tragic ending to her short-lived super hero stint, Jessica Jones is rebuilding her personal life and career as a detective who gets pulled into cases involving people with extraordinary abilities in New York City.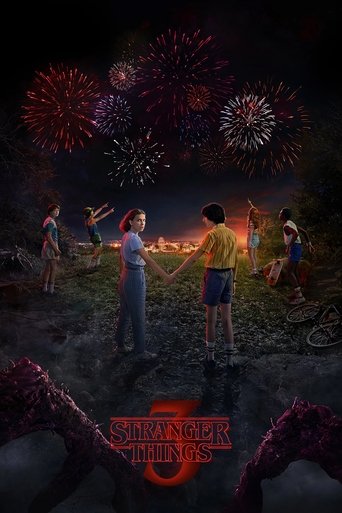 Stranger Things
Drama, Mystery
Also Recommended By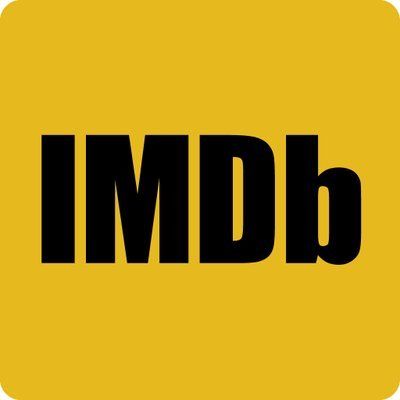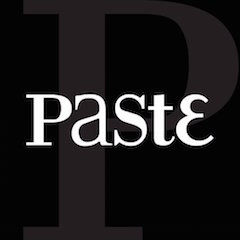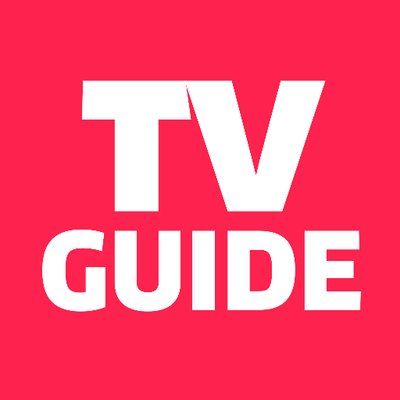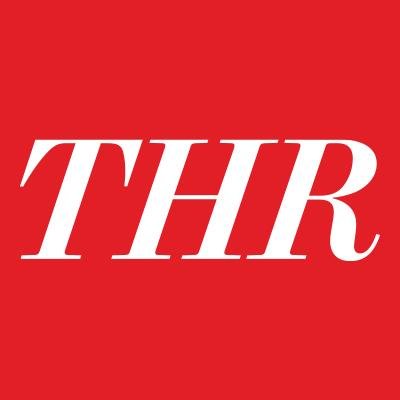 When a young boy vanishes, a small town uncovers a mystery involving secret experiments, terrifying supernatural forces, and one strange little girl.
Unbreakable Kimmy Schmidt
Comedy
Also Recommended By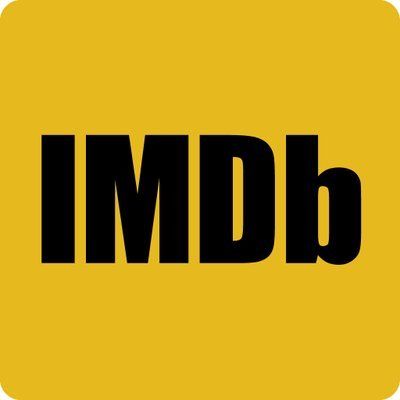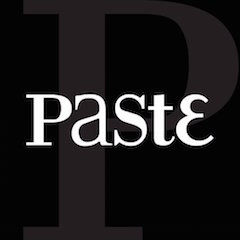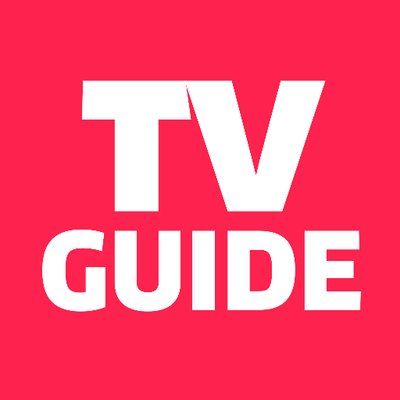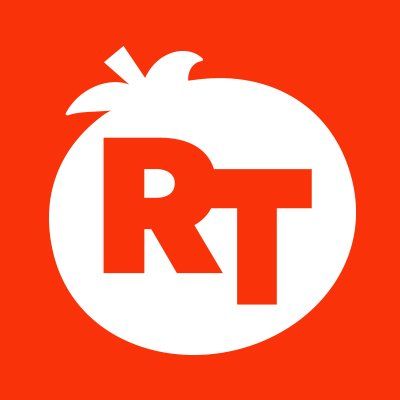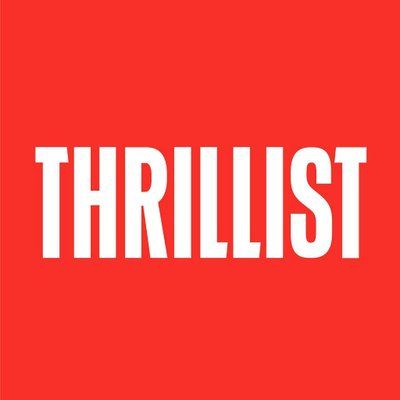 After 15 years of living in a cult, the unbreakable and wide-eyed Kimmy is rescued along with four other women, causing a national sensation that culminates with an appearance on the "Today" show. Before getting back on the bus to Indiana, however, Kimmy decides it's time to reclaim her life. Armed with just a backpack, light-up sneakers, a couple way-past-due library books and a big wad of rescue-fund cash, she's ready to take on New York City.
Sherlock
Crime, Drama
Also Recommended By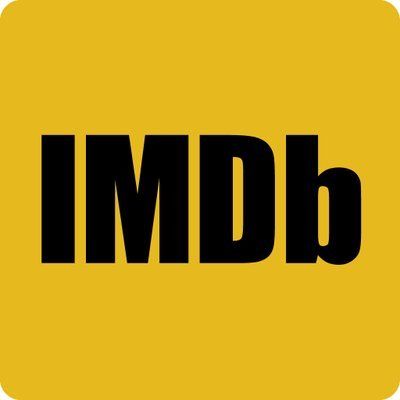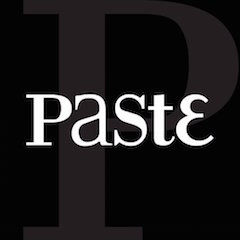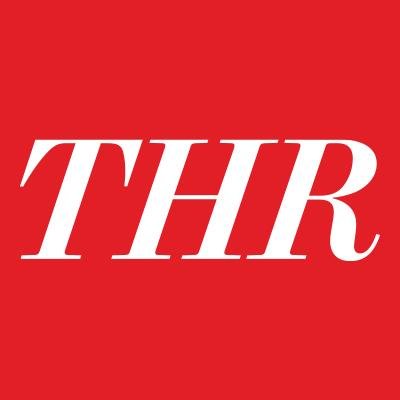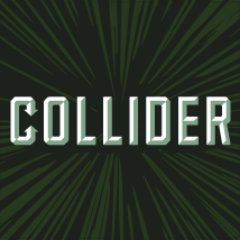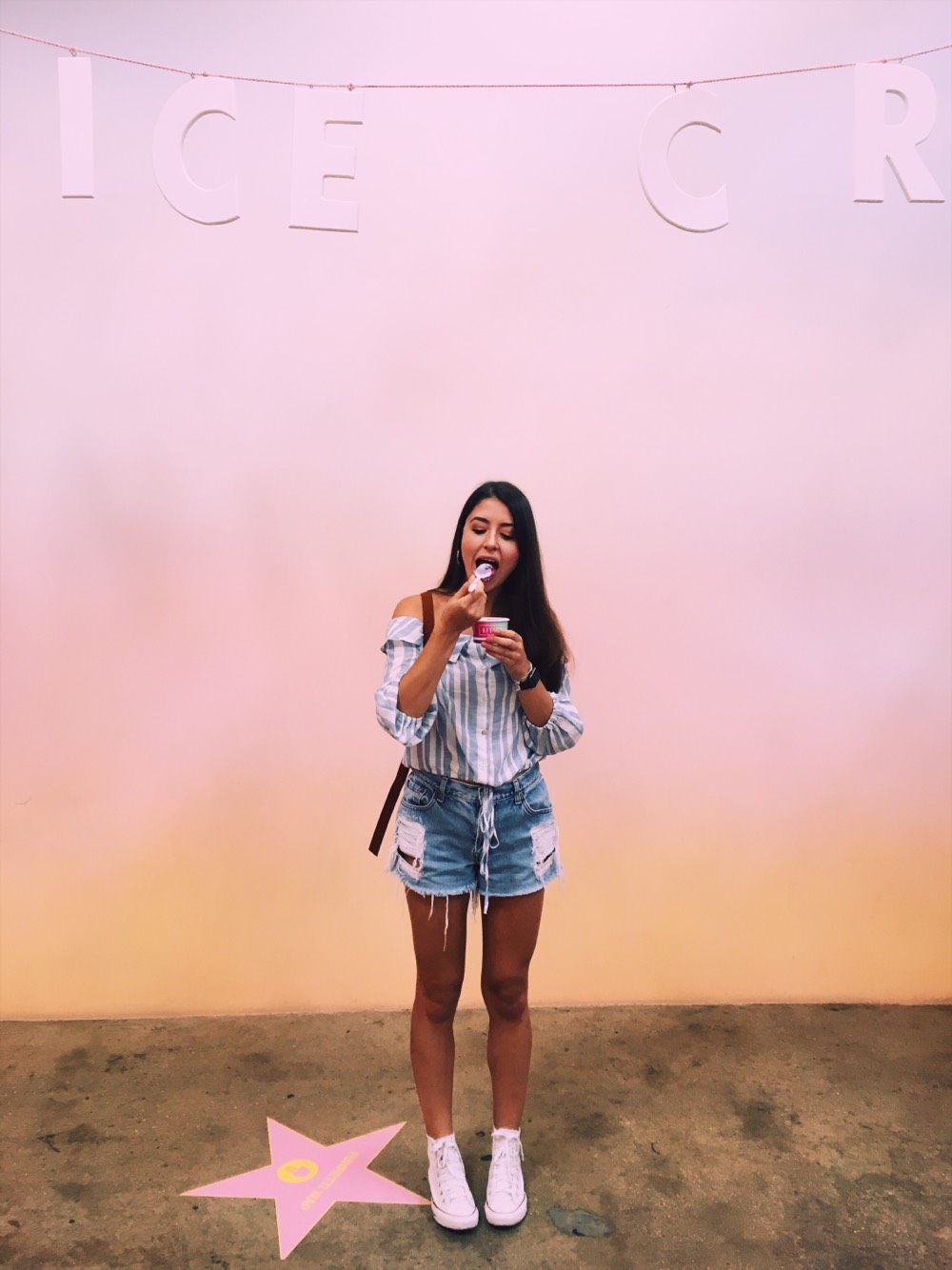 A modern update finds the famous sleuth and his doctor partner solving crime in 21st century London.
The West Wing
Drama
Also Recommended By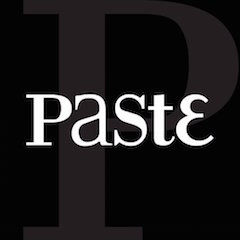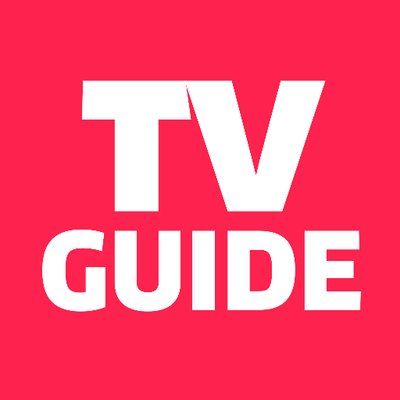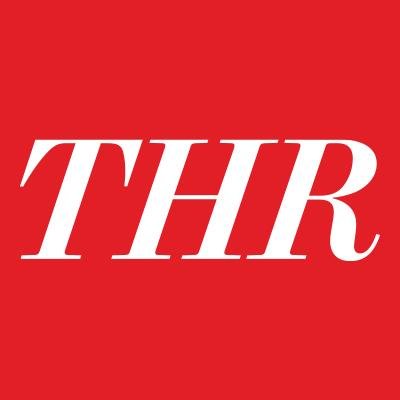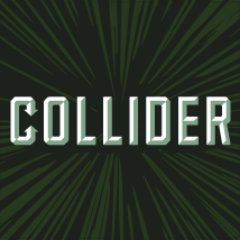 The West Wing provides a glimpse into presidential politics in the nation's capital as it tells the stories of the members of a fictional presidential administration. These interesting characters have humor and dedication that touches the heart while the politics that they discuss touch on everyday life.
Orange Is the New Black
Comedy, Drama
Also Recommended By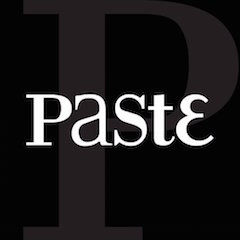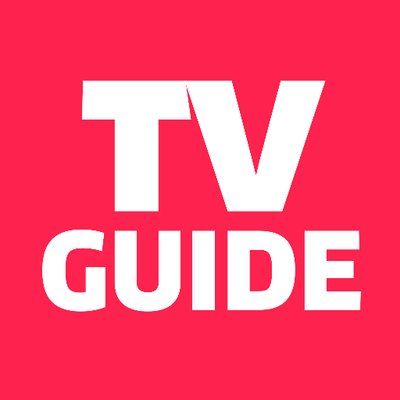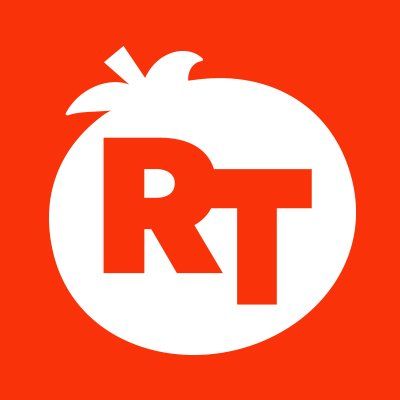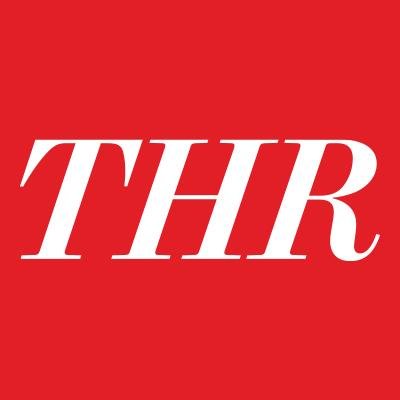 A crime she committed in her youthful past sends Piper Chapman to a women's prison, where she trades her comfortable New York life for one of unexpected camaraderie and conflict in an eccentric group of fellow inmates.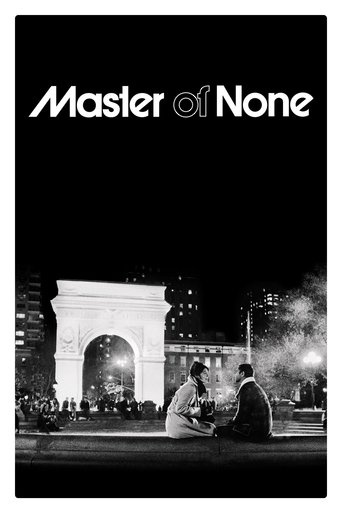 Master of None
Comedy
Also Recommended By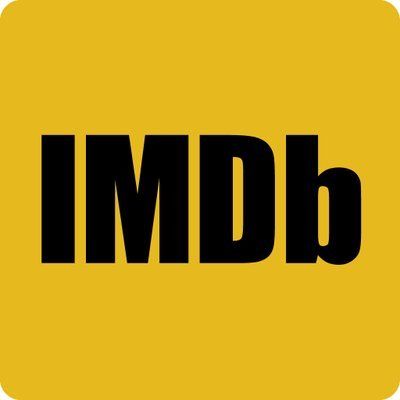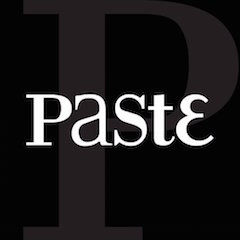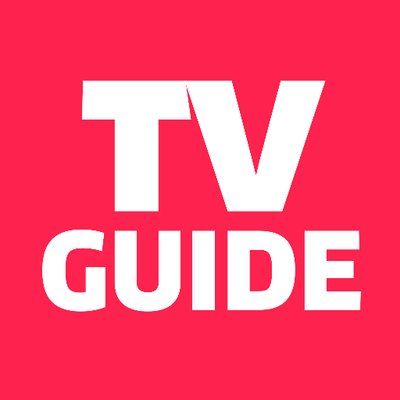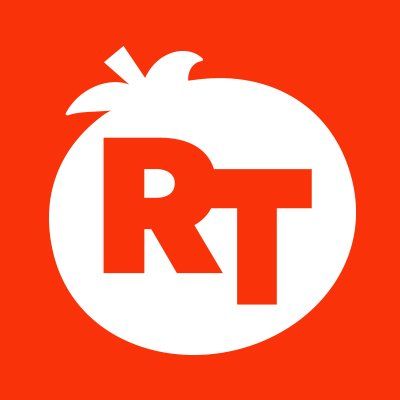 30-year-old New York actor Dev takes on such pillars of maturity as the first big job, a serious relationship, and busting sex offenders on the subway.
BoJack Horseman
Animation, Comedy
Also Recommended By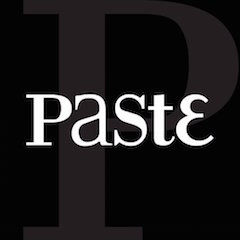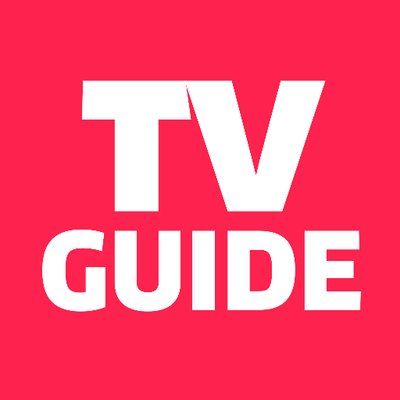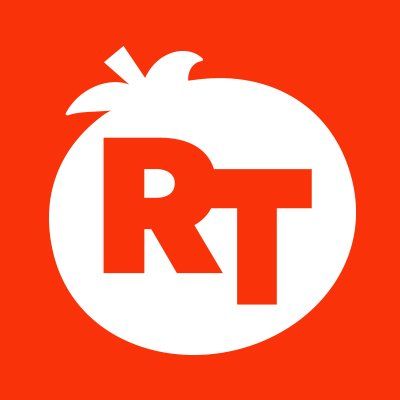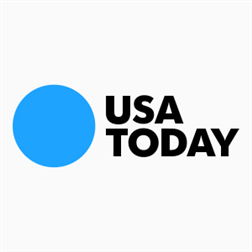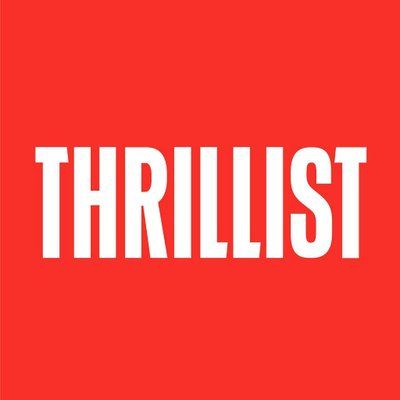 Meet the most beloved sitcom horse of the 90s - 20 years later. BoJack Horseman was the star of the hit TV show "Horsin' Around," but today he's washed up, living in Hollywood, complaining about everything, and wearing colorful sweaters.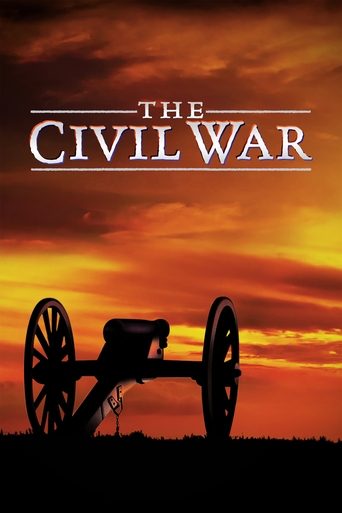 The Civil War
Documentary
Also Recommended By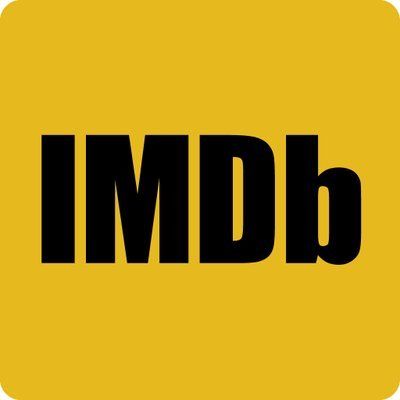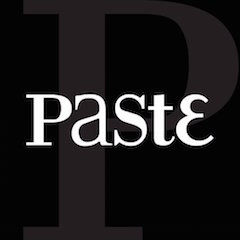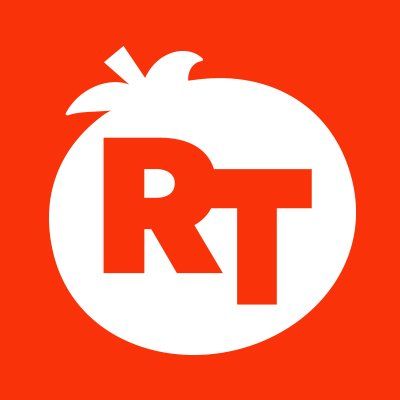 The Civil War is a documentary film created by Ken Burns about the American Civil War. It was first broadcast on PBS on five consecutive nights from September 23 to 27, 1990. Approximately 40 million viewers watched it during its initial broadcast, making it the most-watched program ever to air on PBS. It was subsequently awarded more than 40 major television and film honors. The film was remastered on the twelfth anniversary of its release, and a book following the movie has also been released.
The Twilight Zone
Comedy, Drama
Also Recommended By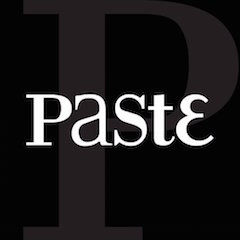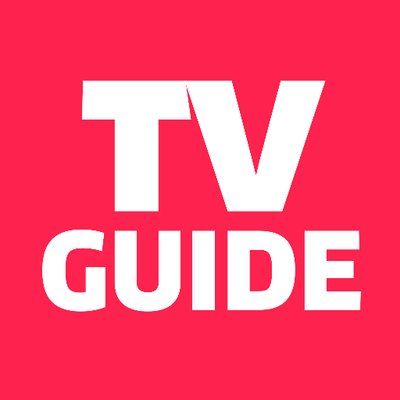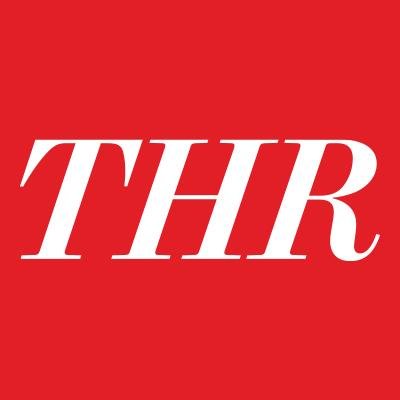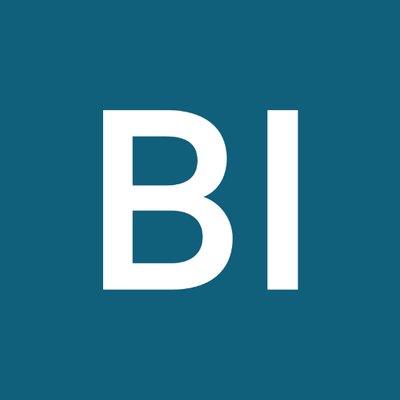 A series of unrelated stories containing drama, psychological thriller, fantasy, science fiction, suspense, and/or horror, often concluding with a macabre or unexpected twist.
Twin Peaks
Drama, Mystery
Also Recommended By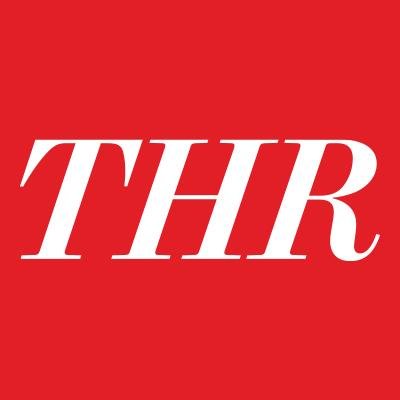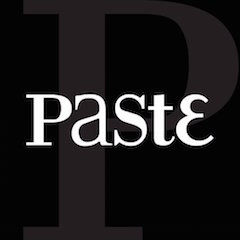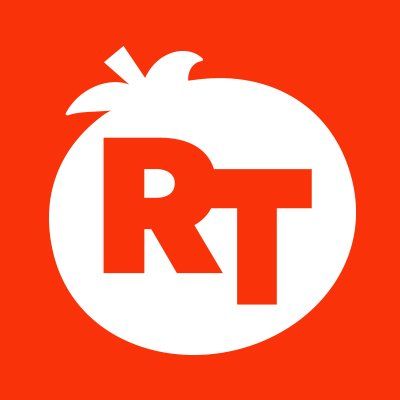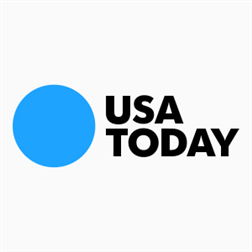 The body of Laura Palmer is washed up on a beach near the small Washington state town of Twin Peaks. FBI Special Agent Dale Cooper is called in to investigate her strange demise only to uncover a web of mystery that ultimately leads him deep into the heart of the surrounding woodland and his very own soul.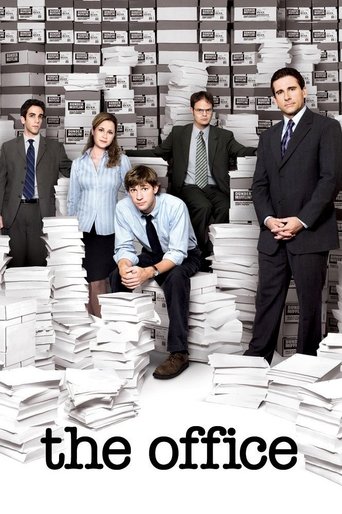 The Office
Comedy
Also Recommended By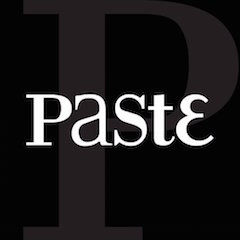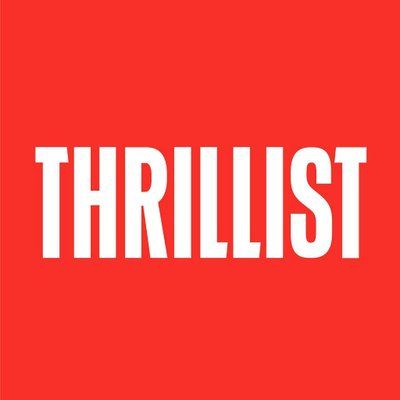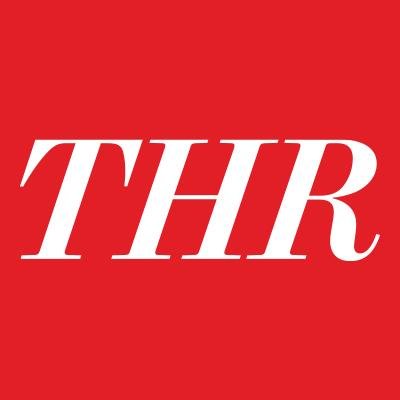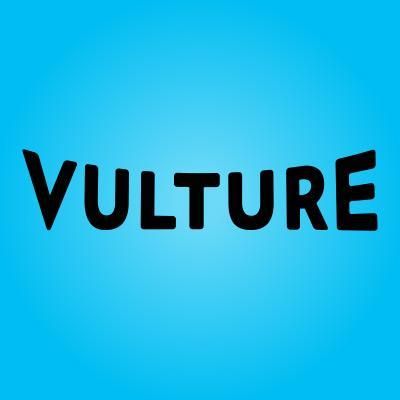 The everyday lives of office employees in the Scranton, Pennsylvania branch of the fictional Dunder Mifflin Paper Company.
Fawlty Towers
Comedy
Also Recommended By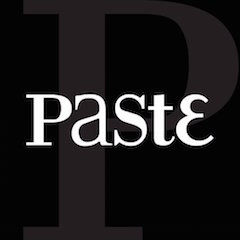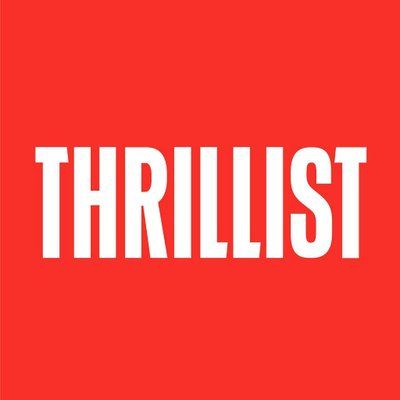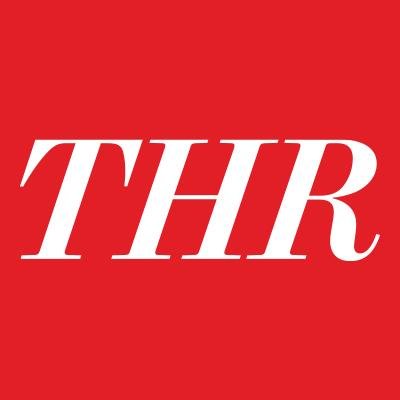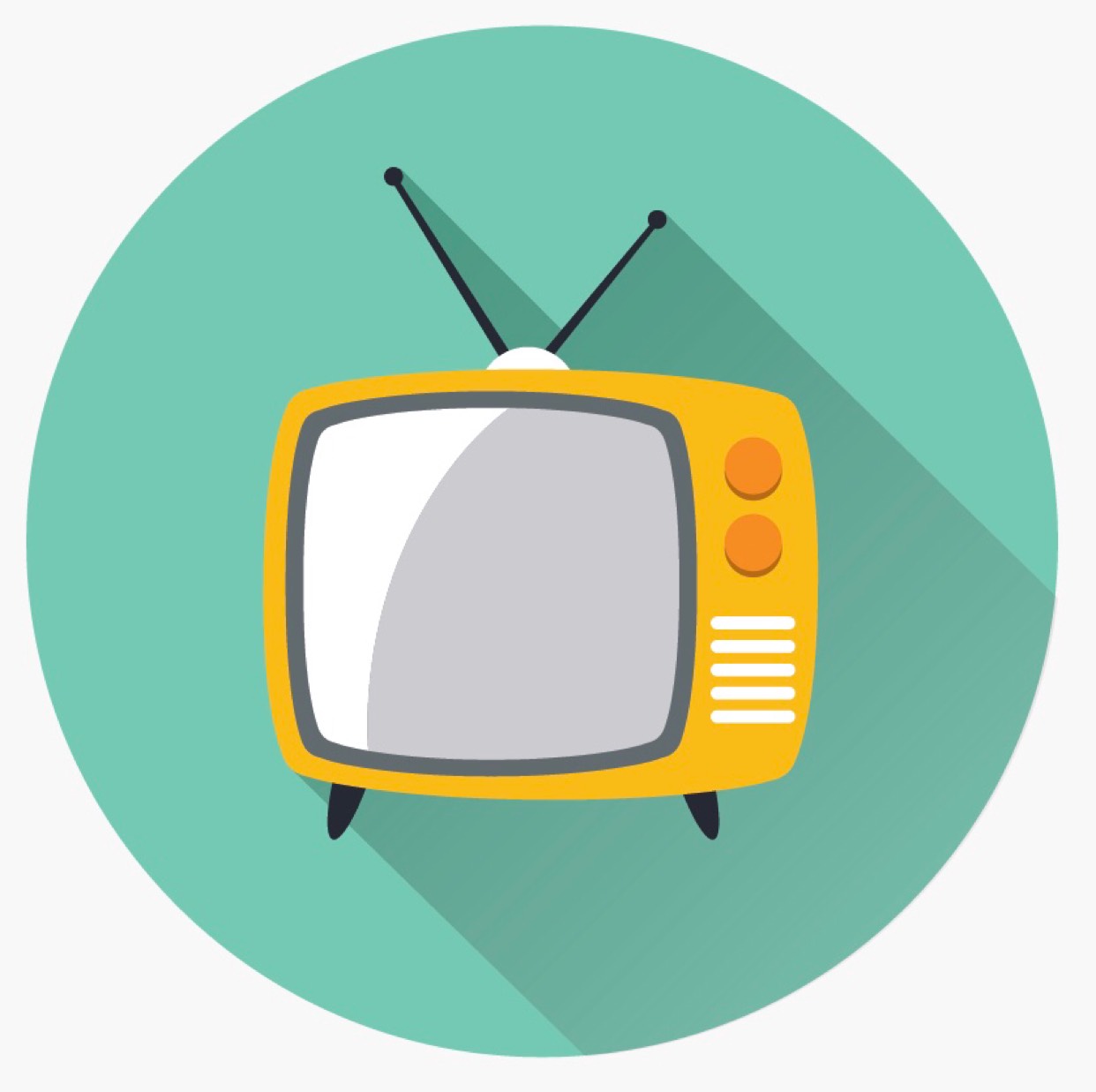 Fawlty Towers is a British sitcom produced by BBC Television that was first broadcast on BBC2 in 1975 and 1979. Twelve episodes were made. The show was written by John Cleese and his then wife Connie Booth, both of whom also starred in the show. The series is set in Fawlty Towers, a fictional hotel in the seaside town of Torquay, on the "English Riviera". The plots centre around tense, rude and put-upon owner Basil Fawlty, his bossy wife Sybil, a comparatively normal chambermaid Polly, and hapless Spanish waiter Manuel and their attempts to run the hotel amidst farcical situations and an array of demanding and eccentric guests. In a list drawn up by the British Film Institute in 2000, voted by industry professionals, Fawlty Towers was named the best British television series of all time.
Donnie Darko
Fantasy, Drama
Also Recommended By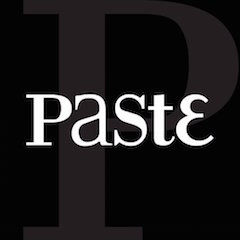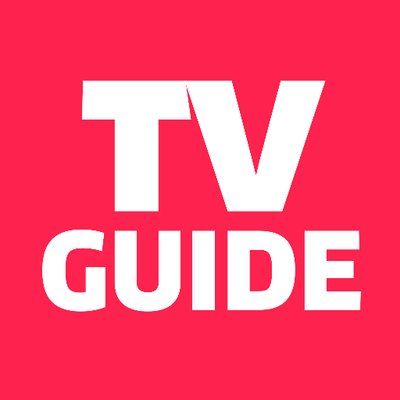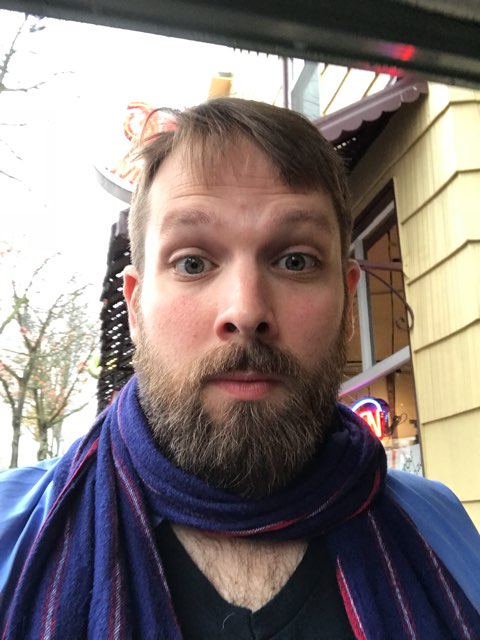 After narrowly escaping a bizarre accident, a troubled teenager is plagued by visions of a large bunny rabbit that manipulates him to commit a series of crimes.
Arrested Development
Comedy
Also Recommended By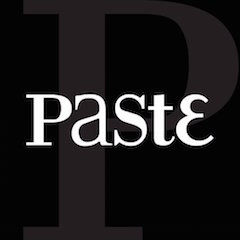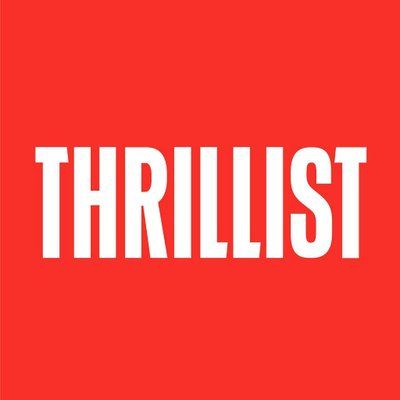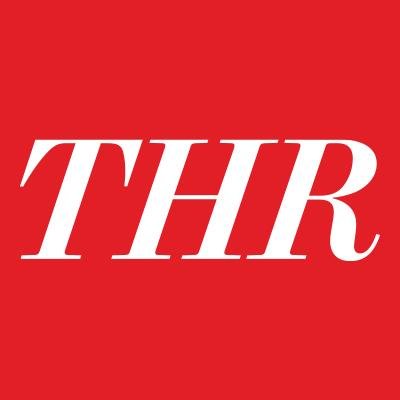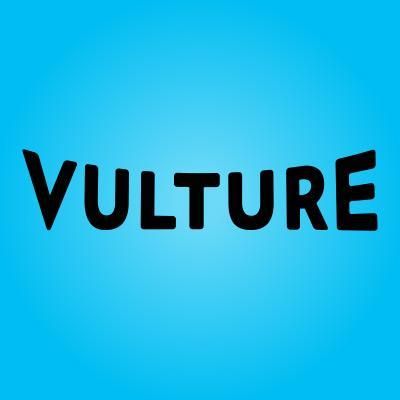 The story of a wealthy family that lost everything, and the one son who had no choice but to keep them all together.
Parks and Recreation
Comedy
Also Recommended By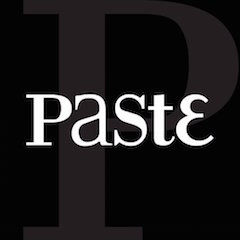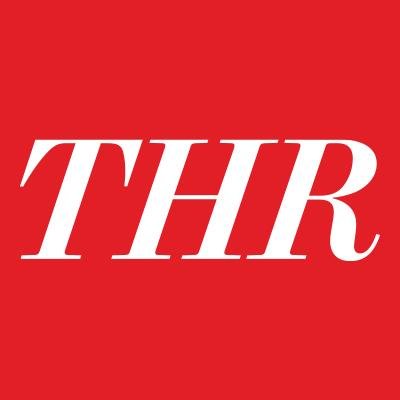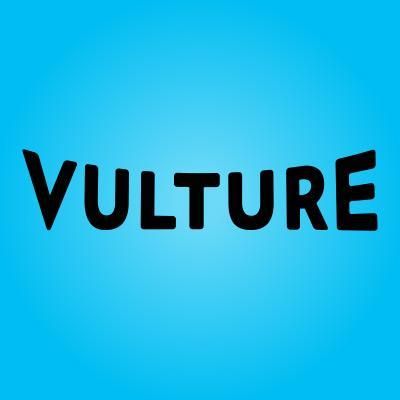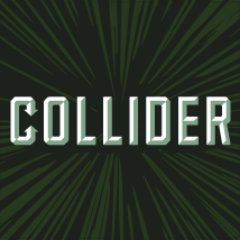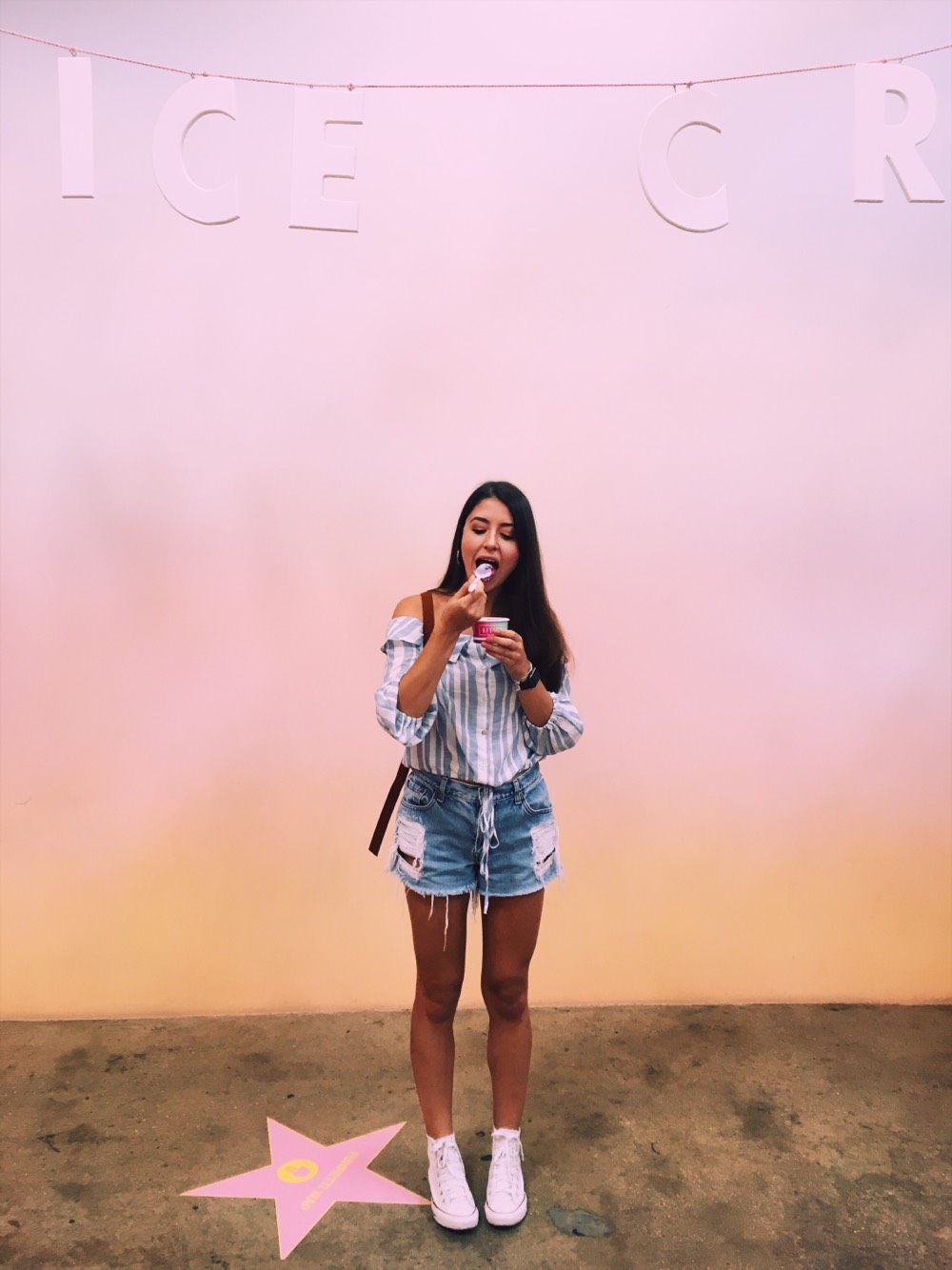 Hilarious ensemble comedy that follows Leslie Knope, a mid-level bureaucrat in the Parks and Recreation Department of Pawnee, Indiana, and her tireless efforts to make her quintessentially American town just a little bit more fun.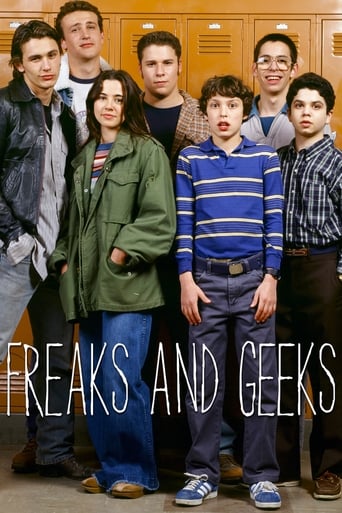 Freaks and Geeks
Comedy, Drama
Also Recommended By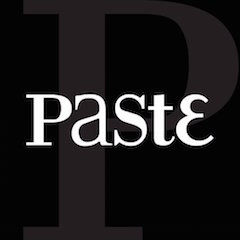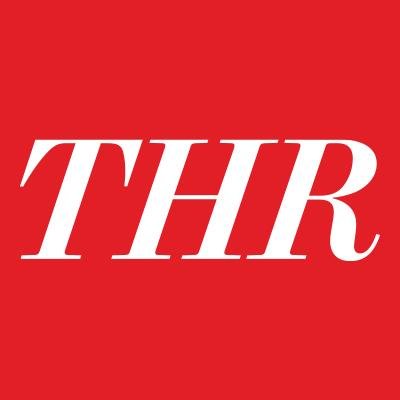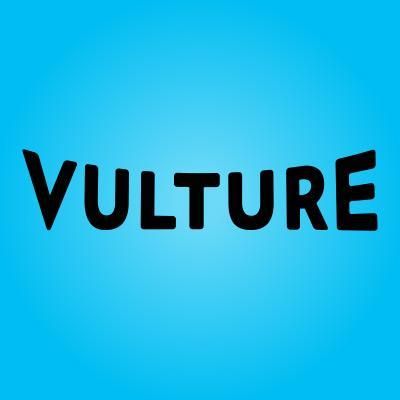 High school mathlete Lindsay Weir rebels and begins hanging out with a crowd of burnouts (the "freaks"), while her brother Sam Weir navigates a different part of the social universe with his nerdy friends (the "geeks").
Breaking Bad
Drama
Also Recommended By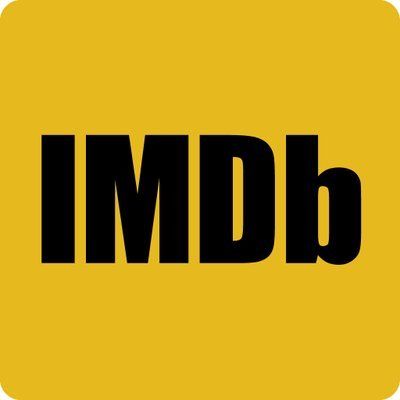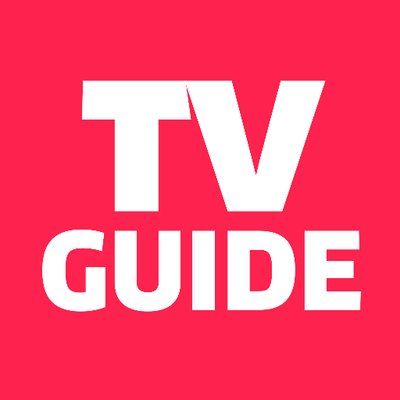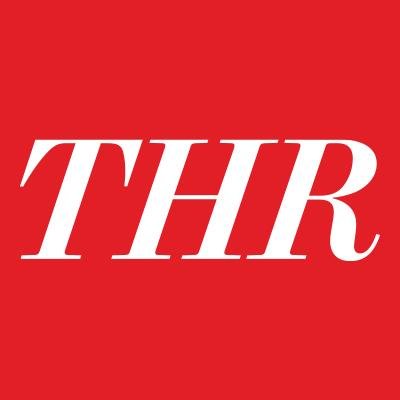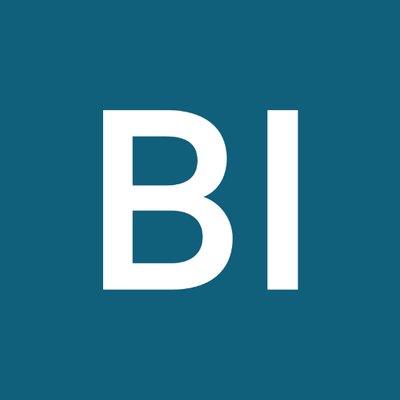 Breaking Bad is an American crime drama television series created and produced by Vince Gilligan. Set and produced in Albuquerque, New Mexico, Breaking Bad is the story of Walter White, a struggling high school chemistry teacher who is diagnosed with inoperable lung cancer at the beginning of the series. He turns to a life of crime, producing and selling methamphetamine, in order to secure his family's financial future before he dies, teaming with his former student, Jesse Pinkman. Heavily serialized, the series is known for positioning its characters in seemingly inextricable corners and has been labeled a contemporary western by its creator.
Mad Men
Drama
Also Recommended By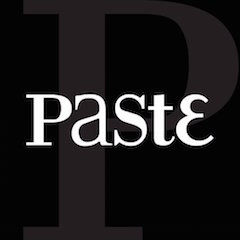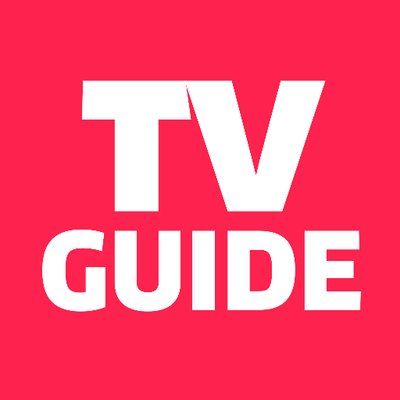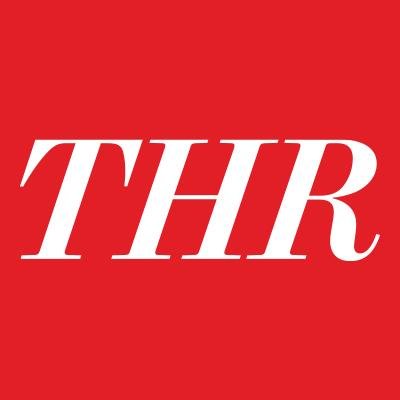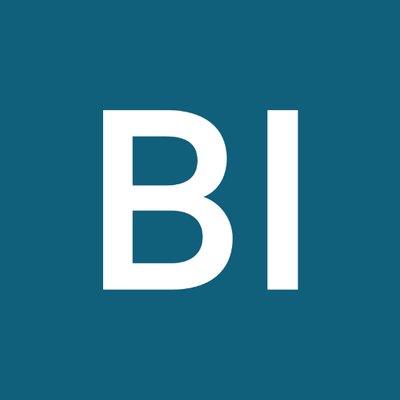 Mad Men is set in the 1960s, initially at the fictional Sterling Cooper advertising agency on Madison Avenue in New York City, and later at the newly created firm, Sterling Cooper Draper Pryce, located nearby in the Time-Life Building, at 1271 Avenue of the Americas. According to the show's pilot, the phrase "mad men" was a slang term coined in the 1950s by advertisers working on Madison Avenue to refer to themselves. The focal point of the series is Don Draper, creative director at Sterling Cooper and a founding partner at Sterling Cooper Draper Pryce, and the people in his life, both in and out of the office. The plot focuses on the business of the agencies as well as the personal lives of the characters, regularly depicting the changing moods and social mores of the United States in the 1960s.