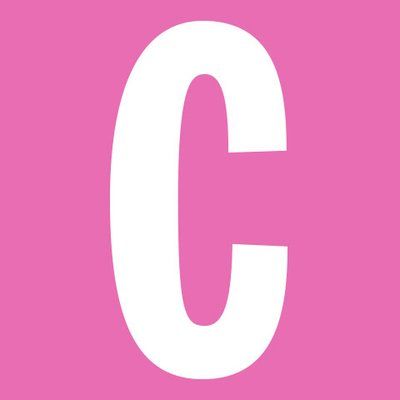 These Books Are Such Quick Reads, You Can Prob Finish Them Before You Leave the Beach
5 Books | by Cosmopolitan
The Wedding Party
Books
"The next charming romance by The New York Timesbestselling author of The Proposal. Maddie and Theo have two things in common: 1. Alexa is their best friend 2. They hate each other After an "oops, we made a mistake" night together, neither one can stop thinking about the other. With Alexa's wedding rapidly approaching, Maddie and Theo both share bridal party responsibilities that require more interaction with each other than they're comfortable with. Underneath the sharp barbs they toss at each other is a simmering attraction that won't fade. It builds until they find themselves sneaking off together to release some tension when Alexa isn't looking. But as with any engagement with a nemesis, there are unspoken rules that must be abided by. First and foremost, don't fall in love"--
Hot Dog Girl
Books
A fresh and funny contemporary YA rom-com about teens working as costumed characters in a local amusement part. "I'm wrecked with love for this funny, joyful, bighearted book." --Becky Albertalli, bestselling author of Simon vs. the Homo Sapiens Agenda Elouise (Lou) Parker is determined to have the absolute best, most impossibly epic summer of her life. There are just a few things standing in her way: * She's landed a job at Magic Castle Playland . . . as a giant dancing hot dog. * Her crush, the dreamy Diving Pirate Nick, already has a girlfriend, who is literally the Princess of the park. But Lou's never liked anyone, guy or otherwise, this much before, and now she wants a chance at her own happily ever after. * Her best friend, Seeley, the carousel operator, who's always been up for anything, suddenly isn't when it comes to Lou's quest to set her up with the perfect girl or Lou's scheme to get close to Nick. * And it turns out that this will be their last summer at Magic Castle Playland--ever--unless she can find a way to stop it from closing. Jennifer Dugan's sparkling debut coming-of-age queer romance stars a princess, a pirate, a hot dog, and a carousel operator who find love--and themselves--in unexpected people and unforgettable places. "Both classic and new, hysterical and heartfelt, and packed with all the awesomeness and awkwardness of first love, first job, and the painful thrill of growing up." --Mackenzi Lee, bestselling author of The Gentleman's Guide to Vice and Virtue
The Last Book Party
Books
*Summer 2019 B&N Discover Great New Writers Selection* *A July 2019 Indie Next List Great Read* *One of Parade's Most Anticipated Books of Summer 2019* *An O Magazine Best Beach Read of 2019* *A New York Post Best Beach Read of 2019* "The Last Book Party is a delight. Reading this story of a young woman trying to find herself while surrounded by the bohemian literary scene during a summer on the Cape in the late '80s, I found myself nodding along in so many moments and dreading the last page. Karen Dukess has rendered a wonderful world to spend time in." —Taylor Jenkins Reid, New York Times bestselling author of Daisy Jones & The Six A propulsive tale of ambition and romance, set in the publishing world of 1980's New York and the timeless beaches of Cape Cod. In the summer of 1987, 25-year-old Eve Rosen is an aspiring writer languishing in a low-level assistant job, unable to shake the shadow of growing up with her brilliant brother. With her professional ambitions floundering, Eve jumps at the chance to attend an early summer gathering at the Cape Cod home of famed New Yorker writer Henry Grey and his poet wife, Tillie. Dazzled by the guests and her burgeoning crush on the hosts' artistic son, Eve lands a new job as Henry Grey's research assistant and an invitation to Henry and Tillie's exclusive and famed "Book Party"— where attendees dress as literary characters. But by the night of the party, Eve discovers uncomfortable truths about her summer entanglements and understands that the literary world she so desperately wanted to be a part of is not at all what it seems. A page-turning, coming-of-age story, written with a lyrical sense of place and a profound appreciation for the sustaining power of books, Karen Dukess's The Last Book Party shows what happens when youth and experience collide and what it takes to find your own voice.
The Bookish Life of Nina Hill
Books
"Nina Hill's life may not seem like much, but for a person battling anxiety, it's more than enough. She enjoys her job at a bookstore and her small circle of friends. Until a visit from a lawyer changes everything... The father that Nina never knew existed has died, leaving behind an enormous extended family. Nina now has innumerable sisters, brothers, nieces, nephews, and cousins all living within a twenty-mile radius--some welcoming and some not so welcoming, but all demanding her attention. If that's not enough, Nina's talent for worrying is taking the thrill out of falling in love. Tom, a fellow trivia nerd--who's totally into her--is obviously too good to be true. Everything is moving too fast for Nina. Caught in a whirlwind of new people, emotions and experiences, she feels the need to protect herself. But maybe opening her world--and her heart--is a risk worth taking"--
Sign up to the see the full list!
Check out the rest of the list with a free account
Already have an account? Sign in