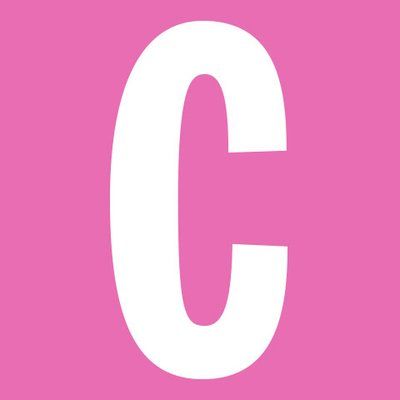 These Books Are Such Quick Reads, You Can Prob Finish Them Before You Leave the Beach
5 Books | by Cosmopolitan
The Wedding Party
Books
As seen on The Today Show! The new exhilarating romance from The New York Times bestselling author of The Proposal, a Reese Witherspoon x Hello Sunshine Book Club Pick! Maddie and Theo have two things in common: 1. Alexa is their best friend 2. They hate each other After an "oops, we made a mistake" night together, neither one can stop thinking about the other. With Alexa's wedding rapidly approaching, Maddie and Theo both share bridal party responsibilities that require more interaction with each other than they're comfortable with. Underneath the sharp barbs they toss at each other is a simmering attraction that won't fade. It builds until they find themselves sneaking off together to release some tension when Alexa isn't looking, agreeing they would end it once the wedding is over. When it's suddenly pushed up and they only have a few months left of secret rendezvouses, they find themselves regretting that the end is near. Two people this different can't possibly have a connection other than the purely physical, right? But as with any engagement with a nemesis, there are unspoken rules that must be abided by. First and foremost, don't fall in love.
Hot Dog Girl
Books
A fresh and funny contemporary YA rom-com about teens working as costumed characters in a local amusement part."I'm wrecked with love for this funny, joyful, bighearted book." --Becky Albertalli, bestselling author of Simon vs. the Homo Sapiens AgendaElouise (Lou) Parker is determined to have the absolute best, most impossibly epic summer of her life. There are just a few things standing in her way: • She's landed a job at Magic Castle Playland . . . as a giant dancing hot dog. • Her crush, the dreamy diving pirate Nick, already has a girlfriend, who is literally the princess of the park. But Lou's never liked anyone, guy or otherwise, this much before, and now she wants a chance at her own happily ever after. • Her best friend, Seeley, the carousel operator, has always been up for anything, but she's decidedly not on board when it comes to Lou's quest to set her up with the perfect girl or Lou's scheme to get close to Nick. • And it turns out that this will be their last summer at Magic Castle Playland--ever--unless she can find a way to stop it from closing.Jennifer Dugan's sparkling debut coming-of-age queer romance stars a princess, a pirate, a hot dog, and a carousel operator who find love--and themselves--in unexpected people and unforgettable places."Both classic and new, hysterical and heartfelt, and packed with all the awesomeness and awkwardness of first love, first job, and the painful thrill of growing up." --Mackenzi Lee, bestselling author of The Gentleman's Guide to Vice and Virtue
Her Royal Highness
Books
Regal romance abounds in this flirty, laugh-out-loud companion novel to Prince Charming, by New York Times bestselling author Rachel Hawkins. Millie Quint is devastated when she discovers that her sort-of-best friend/sort-of-girlfriend has been kissing someone else. Heartbroken and ready for a change of pace, Millie decides to apply for scholarships to boarding schools . . . the farther from Houston the better.Soon, Millie is accepted into one of the world's most exclusive schools, located in the rolling highlands of Scotland. Here, the country is dreamy and green; the school is covered in ivy, and the students think her American-ness is adorable. The only problem: Mille's roommate Flora is a total princess. She's also an actual princess. Of Scotland. At first, the girls can't stand each other, but before Millie knows it, she has another sort-of-best-friend/sort-of-girlfriend. Princess Flora could be a new chapter in her love life, but Millie knows the chances of happily-ever-afters are slim . . . after all, real life isn't a fairy tale . . . or is it? New York Times bestselling author Rachel Hawkins brings the feels and the laughs to her latest romance.
The Last Book Party
Books
*A July 2019 Indie Next List Great Read* *One of Parade's Most Anticipated Books of Summer 2019* *An O Magazine Best Beach Read of 2019**A New York Post Best Beach Read of 2019* "The Last Book Party is a delight. Reading this story of a young woman trying to find herself while surrounded by the bohemian literary scene during a summer on the Cape in the late '80s, I found myself nodding along in so many moments and dreading the last page. Karen Dukess has rendered a wonderful world to spend time in."—Taylor Jenkins Reid, New York Times bestselling author of Daisy Jones & The Six A propulsive tale of ambition and romance, set in the publishing world of 1980's New York and the timeless beaches of Cape Cod.In the summer of 1987, 25-year-old Eve Rosen is an aspiring writer languishing in a low-level assistant job, unable to shake the shadow of growing up with her brilliant brother. With her professional ambitions floundering, Eve jumps at the chance to attend an early summer gathering at the Cape Cod home of famed New Yorker writer Henry Grey and his poet wife, Tillie. Dazzled by the guests and her burgeoning crush on the hosts' artistic son, Eve lands a new job as Henry Grey's research assistant and an invitation to Henry and Tillie's exclusive and famed "Book Party"— where attendees dress as literary characters. But by the night of the party, Eve discovers uncomfortable truths about her summer entanglements and understands that the literary world she so desperately wanted to be a part of is not at all what it seems. A page-turning, coming-of-age story, written with a lyrical sense of place and a profound appreciation for the sustaining power of books, Karen Dukess's The Last Book Party shows what happens when youth and experience collide and what it takes to find your own voice.
The Bookish Life of Nina Hill
Books
Instant USA Today bestseller!"Abbi Waxman is both irreverent and thoughtful."—#1 New York Times bestselling author Emily Giffin"Meet our bookish millennial heroine—a modern-day Elizabeth Bennet, if you will… Waxman's wit and wry humor stand out. She is funny and imaginative, and "Bookish" lands a step above run-of-the-mill romantic comedy fare."—The Washington Post"Abbi Waxman offers up a quirky, eccentric romance that will charm any bookworm…. For anyone who's ever wondered if their greatest romance might come between the pages of books they read, Waxman offers a heartwarming tribute to that possibility."--Entertainment WeeklyThe author of Other People's Houses and The Garden of Small Beginnings delivers a quirky and charming novel chronicling the life of confirmed introvert Nina Hill as she does her best to fly under everyone's radar. Meet Nina Hill: A young woman supremely confident in her own...shell. The only child of a single mother, Nina has her life just as she wants it: a job in a bookstore, a kick-butt trivia team, a world-class planner and a cat named Phil. If she sometimes suspects there might be more to life than reading, she just shrugs and picks up a new book. When the father Nina never knew existed suddenly dies, leaving behind innumerable sisters, brothers, nieces, and nephews, Nina is horrified. They all live close by! They're all—or mostly all—excited to meet her! She'll have to Speak. To. Strangers. It's a disaster! And as if that wasn't enough, Tom, her trivia nemesis, has turned out to be cute, funny, and deeply interested in getting to know her. Doesn't he realize what a terrible idea that is? Nina considers her options. 1. Completely change her name and appearance. (Too drastic, plus she likes her hair.) 2. Flee to a deserted island. (Hard pass, see: coffee). 3. Hide in a corner of her apartment and rock back and forth. (Already doing it.) It's time for Nina to come out of her comfortable shell, but she isn't convinced real life could ever live up to fiction. It's going to take a brand-new family, a persistent suitor, and the combined effects of ice cream and trivia to make her turn her own fresh page.