Close Encounters of the Third Kind
Movies
After an encounter with UFOs, a line worker feels undeniably drawn to an isolated area in the wilderness where something spectacular is about to happen.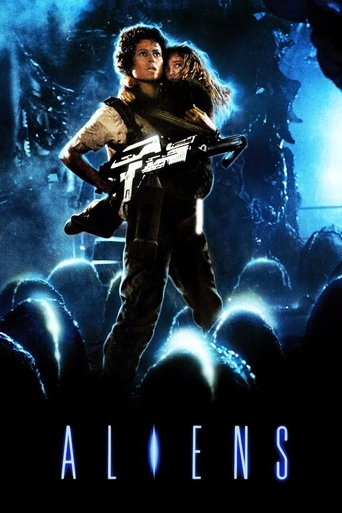 Aliens
Movies
When Ripley's lifepod is found by a salvage crew over 50 years later, she finds that terra-formers are on the very planet they found the alien species. When the company sends a family of colonists out to investigate her story, all contact is lost with the planet and colonists. They enlist Ripley and the colonial marines to return and search for answers.
The Man Who Fell to Earth
Movies
Thomas Jerome Newton is an alien who comes to Earth to get water for his dying planet. He starts a high technology company to get the billions of dollars he needs to build a return spacecraft. A British science-fiction film from director Nicolas Roeg and starring David Bowie.
E.T. the Extra-Terrestrial
Movies
After a gentle alien becomes stranded on Earth, the being is discovered and befriended by a young boy named Elliott. Bringing the extraterrestrial into his suburban California house, Elliott introduces E.T., as the alien is dubbed, to his brother and his little sister, Gertie, and the children decide to keep its existence a secret. Soon, however, E.T. falls ill, resulting in government intervention and a dire situation for both Elliott and the alien.
Arrival
Movies
Taking place after alien crafts land around the world, an expert linguist is recruited by the military to determine whether they come in peace or are a threat.