Hocus Pocus
Movies
After 300 years of slumber, three sister witches are accidentally resurrected in Salem on Halloween night, and it is up to three kids and their newfound feline friend to put an end to the witches' reign of terror once and for all.
Casper
Movies
Furious that her late father only willed her his gloomy-looking mansion rather than his millions, Carrigan Crittenden is ready to burn the place to the ground when she discovers a map to a treasure hidden in the house. But when she enters the rickety mansion to seek her claim, she is frightened away by a wicked wave of ghosts. Determined to get her hands on this hidden fortune, she hires afterlife therapist Dr. James Harvey to exorcise the ghosts from the mansion. Harvey and his daughter Kat move in, and soon Kat meets Casper, the ghost of a young boy who's "the friendliest ghost you know." But not so friendly are Casper's uncles--Stretch, Fatso and Stinkie--who are determined to drive all "fleshies" away.
The Addams Family
Movies
The Addams family's lives begin to unravel when they face-off against a treacherous, greedy crafty reality-TV host while also preparing for their extended family to arrive for a major celebration.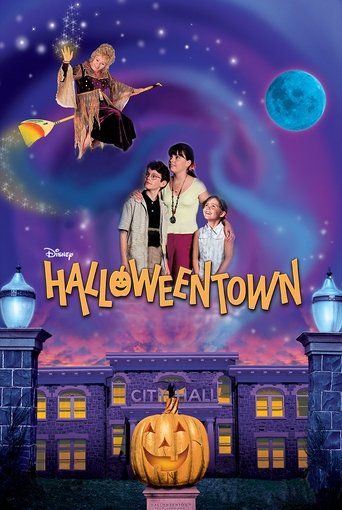 Halloweentown
Movies
On her 13th birthday, Marnie learns she's a witch, discovers a secret portal, and is transported to Halloweentown — a magical place where ghosts and ghouls, witches and werewolves live apart from the human world. But she soon finds herself battling wicked warlocks, evil curses, and endless surprises.
Sign up to see the full list!
Sign up with Likewise to see the rest of this list + get more personalized content recommendations tailored to your interests.
Already have an account? Log in