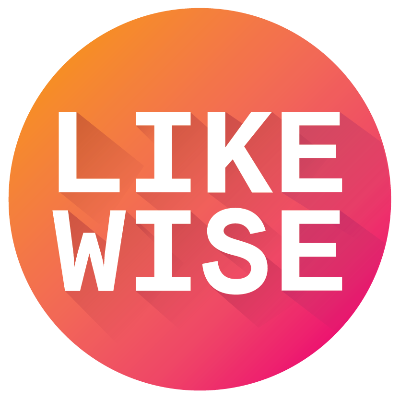 Top 15 Books on Likewise Right Now
5 Books | by Likewise
These are the most-recommended books from the past month.
Lord of the Flies
Books
Golding's iconic 1954 novel, now with a new foreword by Lois Lowry, remains one of the greatest books ever written for young adults and an unforgettable classic for readers of any age. This edition includes a new Suggestions for Further Reading by Jennifer Buehler.At the dawn of the next world war, a plane crashes on an uncharted island, stranding a group of schoolboys. At first, with no adult supervision, their freedom is something to celebrate. This far from civilization they can do anything they want. Anything. But as order collapses, as strange howls echo in the night, as terror begins its reign, the hope of adventure seems as far removed from reality as the hope of being rescued.
The Hunger Games
Books
Could you survive on your own, in the wild, with everyone fighting against you? Twenty-four are forced to enter. Only the winner survives. In the ruins of a place once known as North America lies the nation of Panem, a shining Capitol surrounded by twelve outlying districts. Each year, the districts are forced by the Capitol to send one boy and one girl between the ages of twelve and eighteen to participate in the Hunger Games, a brutal and terrifying fight to the death -- televised for all of Panem to see. Survival is second nature for sixteen-year-old Katniss Everdeen, who struggles to feed her mother and younger sister by secretly hunting and gathering beyond the fences of District 12. When Katniss steps in to take the place of her sister in the Hunger Games, she knows it may be her death sentence. If she is to survive, she must weigh survival against humanity and life against love.
Sapiens
Books
New York Times BestsellerA Summer Reading Pick for President Barack Obama, Bill Gates, and Mark Zuckerberg From a renowned historian comes a groundbreaking narrative of humanity's creation and evolution—a #1 international bestseller—that explores the ways in which biology and history have defined us and enhanced our understanding of what it means to be "human."One hundred thousand years ago, at least six different species of humans inhabited Earth. Yet today there is only one—homo sapiens. What happened to the others? And what may happen to us?Most books about the history of humanity pursue either a historical or a biological approach, but Dr. Yuval Noah Harari breaks the mold with this highly original book that begins about 70,000 years ago with the appearance of modern cognition. From examining the role evolving humans have played in the global ecosystem to charting the rise of empires, Sapiens integrates history and science to reconsider accepted narratives, connect past developments with contemporary concerns, and examine specific events within the context of larger ideas.Dr. Harari also compels us to look ahead, because over the last few decades humans have begun to bend laws of natural selection that have governed life for the past four billion years. We are acquiring the ability to design not only the world around us, but also ourselves. Where is this leading us, and what do we want to become?Featuring 27 photographs, 6 maps, and 25 illustrations/diagrams, this provocative and insightful work is sure to spark debate and is essential reading for aficionados of Jared Diamond, James Gleick, Matt Ridley, Robert Wright, and Sharon Moalem.
Gone Girl
Books
#1 NEW YORK TIMES BESTSELLER * The "mercilessly entertaining" (Vanity Fair) instant classic "about the nature of identity and the terrible secrets that can survive and thrive in even the most intimate relationships" (Lev Grossman, Time). NAMED ONE OF THE MOST INFLUENTIAL BOOKS OF THE DECADE BY CNN * NAMED ONE OF TIME'S TEN BEST FICTION BOOKS OF THE DECADE AND ONE OF ENTERTAINMENT WEEKLY'S BEST BOOKS OF THE DECADE NAMED ONE OF THE TEN BEST BOOKS OF THE YEAR BY Janet Maslin, The New York Times * People * Entertainment Weekly * O: The Oprah Magazine * Slate * Kansas City Star * USA Today * Christian Science Monitor On a warm summer morning in North Carthage, Missouri, it is Nick and Amy Dunne's fifth wedding anniversary. Presents are being wrapped and reservations are being made when Nick's clever and beautiful wife disappears. Husband-of-the-Year Nick isn't doing himself any favors with cringe-worthy daydreams about the slope and shape of his wife's head, but passages from Amy's diary reveal the alpha-girl perfectionist could have put anyone dangerously on edge. Under mounting pressure from the police and the media--as well as Amy's fiercely doting parents--the town golden boy parades an endless series of lies, deceits, and inappropriate behavior. Nick is oddly evasive, and he's definitely bitter--but is he really a killer? NAMED ONE OF THE BEST BOOKS OF THE YEAR BY San Francisco Chronicle * St. Louis Post Dispatch * Chicago Tribune * HuffPost * Newsday "Absorbing . . . In masterly fashion, Flynn depicts the unraveling of a marriage--and of a recession-hit Midwest--by interweaving the wife's diary entries with the husband's first-person account."--New Yorker "Ms. Flynn writes dark suspense novels that anatomize violence without splashing barrels of blood around the pages . . . Ms. Flynn has much more up her sleeve than a simple missing-person case. As Nick and Amy alternately tell their stories, marriage has never looked so menacing, narrators so unreliable."--The Wall Street Journal "The story unfolds in precise and riveting prose . . . even while you know you're being manipulated, searching for the missing pieces is half the thrill of this wickedly absorbing tale."--O: The Oprah Magazine
Sign up to see the full list!
Sign up with Likewise to see the rest of this list + get more personalized content recommendations tailored to your interests.
Already have an account? Log in