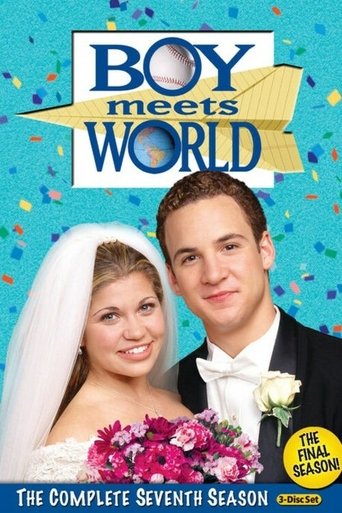 Boy Meets World
Shows
Boy Meets World is an American television sitcom that chronicles the coming of age events and everyday life-lessons of Cory Matthews, a Philadelphian who grows up from a young boy to a married man. The show aired for seven seasons from 1993 to 2000 on ABC, part of the network's TGIF lineup. The entire series has been released on DVD, as well as on iTunes.
Everybody Loves Raymond
Shows
Everybody Loves Raymond is an American television sitcom starring Ray Romano, Patricia Heaton, Brad Garrett, Doris Roberts, and Peter Boyle. It originally ran on CBS from September 13, 1996, to May 16, 2005. Many of the situations from the show are based on the real-life experiences of Romano, creator/producer Phil Rosenthal and the show's writing staff. The main characters on the show are also loosely based on Romano's and Rosenthal's real-life family members. The show reruns in syndication on various channels, such as TBS, TV Land, and in most TV markets on local stations. From 2000 to 2007, KingWorld distributed the show for off-network syndication and Warner Bros. Television Distribution handled international distribution. In 2007, CBS Television Distribution took over King World's distribution. CBS only owns American syndication rights; ancillary rights are controlled by HBO and Warner Bros. Television.
The Fosters
Shows
Stef Foster, a dedicated police officer, and her partner Lena Adams, a school vice principal, have built a close-knit, loving family with Stef's biological son from a previous marriage, Brandon, and their adopted twins, Mariana and Jesus. Their lives are disrupted in unexpected ways when Lena meets Callie, a hardened teen with an abusive past who has spent her life in and out of foster homes. Lena and Stef welcome Callie and her brother, Jude, into their home thinking it's just for a few weeks, until a more permanent placement can be found. But life has something else in store for the Fosters.
A Series of Unfortunate Events
Shows
The orphaned Baudelaire children face trials, tribulations and the evil Count Olaf, all in their quest to uncover the secret of their parents' death.
Sign up to the see the full list!
Check out the rest of the list with a free account
Already have an account? Sign in