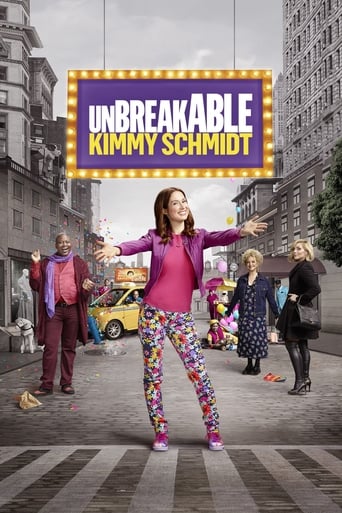 Unbreakable Kimmy Schmidt
Shows
When a woman is rescued from a doomsday cult and lands in New York City, she must navigate a world she didn't think even existed anymore.
Orange Is the New Black
Shows
A crime she committed in her youthful past sends Piper Chapman to a women's prison, where she trades her comfortable New York life for one of unexpected camaraderie and conflict in an eccentric group of fellow inmates.
Marvel's Jessica Jones
Shows
After a tragic ending to her short-lived super hero stint, Jessica Jones is rebuilding her personal life and career as a detective who gets pulled into cases involving people with extraordinary abilities in New York City.
Sign up to see the full list!
Sign up with Likewise to see the rest of this list + get more personalized content recommendations tailored to your interests.
Already have an account? Log in