Cutthroat Kitchen
Shows
Just how far is a chef willing to go to win a cooking competition? Cutthroat Kitchen hands four chefs each $25,000 and the opportunity to spend that money on helping themselves or sabotaging their competitors. Ingredients will be thieved, utensils destroyed and valuable time on the clock lost when the chefs compete to cook delicious dishes while also having to outplot the competition. With Alton Brown as the devilish provocateur, nothing is out of bounds when money changes hands and we see just how far chefs will go to ensure they have the winning dish.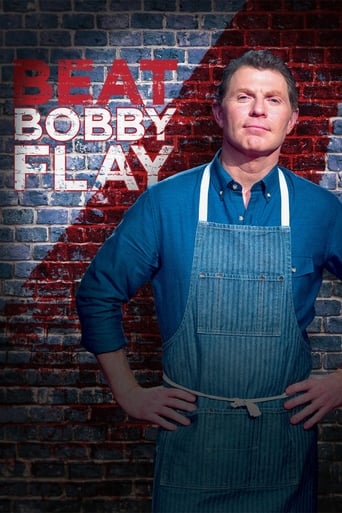 Beat Bobby Flay
Shows
Two talented chefs go head-to-head for the chance to Beat Bobby Flay. To get to Bobby the chefs must first face off against each other, creating a spectacular dish with a secret ingredient of Bobby's choice. Judges Alex Guarnaschelli and Jeff Mauro know Bobby's strengths and his weaknesses. Their goal: Pick the chef who has the skills to take down Bobby Flay in his own arena. The winning chef gets to challenge Bobby with his or her surprise signature dish. If Bobby goes down, the winner can tell the world, "I beat Bobby Flay!"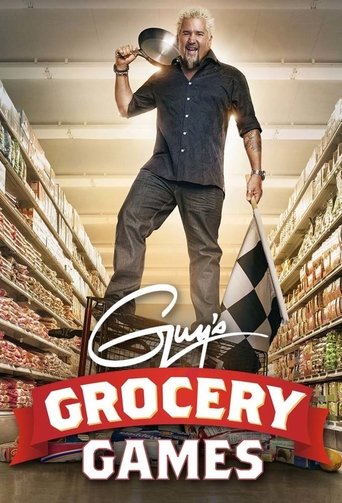 Guy's Grocery Games
Shows
Guy Fieri sends four talented chefs running through the aisles in a high stakes, high skills, grocery store cooking competition. The chefs are hit by real-world challenges like finding workarounds when all the essential ingredients are suddenly "out-of-stock" or having to create a masterpiece when you can only cook with "5 items or less" or on a $10 budget. In the end, the food does the talking, as the last chef standing has the chance to make some serious dough!
Cupcake Wars
Shows
Cupcake Wars is a Food Network reality-based competition show hosted by Justin Willman based on creating unique and professional-style cupcakes that began airing in June 2010. The show is similar to its successful Chopped show in that it starts with 4 contestants who are eliminated one by one in 3 rounds. During seasons 1-3, the show's time-slot was Tuesdays at 8 pm, EST, but at the beginning of the 4th season, the time-slot changed to Sundays at 8PM EST. The show also challenges its contestants to create cupcakes with unusual ingredients with the winning team receiving $10,000. Each team consists of a chef and a sous-chef. Cupcake Wars began airing its 8th season on March 3, 2013.
Food Network Star
Shows
Cooking competition following upcoming chefs, and the winner gets to host their own show!