South Park
Shows
Follows the misadventures of four irreverent grade-schoolers in the quiet, dysfunctional town of South Park, Colorado.
Comedy Bang! Bang!
Shows
Based on Scott Aukerman's popular podcast of the same name, COMEDY BANG! BANG! cleverly riffs on the well-known format of the late night talk show, infusing celebrity appearances and comedy sketches with a tinge of the surreal. In each episode, Aukerman engages his guests with unfiltered and improvisational lines of questioning, punctuated by banter and beats provided by bandleader, one-man musical mastermind Reggie Watts, to reinvent the traditional celebrity interview. Packed with character cameos, filmic shorts, sketches and games set amongst an off-beat world, COMEDY BANG! BANG! delivers thirty minutes of absurd laugh-loaded fun featuring some of the biggest names in comedy.
Louie
Shows
Louis C.K. stars as a fictionalized version of himself; a comedian and newly divorced father raising his two daughters in New York City.
Homeland
Shows
CIA officer Carrie Mathison is tops in her field despite being bipolar, which makes her volatile and unpredictable. With the help of her long-time mentor Saul Berenson, Carrie fearlessly risks everything, including her personal well-being and even sanity, at every turn.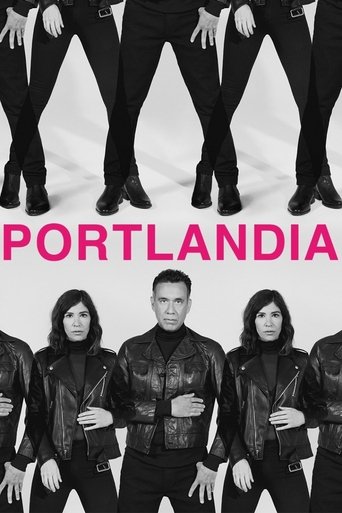 Portlandia
Shows
Satirical sketch comedy set and filmed in Portland, Oregon that explores the eccentric misfits who embody the foibles of modern culture.