Bonnie and Clyde
Movies
Bonnie and Clyde is based on the true stories of the gangster pair Bonnie Parker and Clyde Barrow who in the 1930s began robbing banks in U.S. cities until they were eventually killed. The film is a major landmark in the aesthetic movement known as the New Hollywood.
Airplane!
Movies
Alcoholic pilot, Ted Striker has developed a fear of flying due to wartime trauma, but nevertheless boards a passenger jet in an attempt to woo back his stewardess girlfriend. Food poisoning decimates the passengers and crew, leaving it up to Striker to land the plane with the help of a glue-sniffing air traffic controller and Striker's vengeful former Air Force captain, who must both talk him down.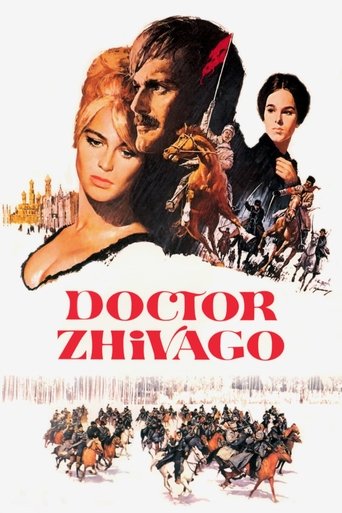 Doctor Zhivago
Movies
Doctor Zhivago is the filmed adapation of the Russian novel by Boris Pasternak from director David Lean that was an international success and today deemed a classic. Omar Sharif and Julie Christie play two protagonists who in fact love each other yet because of their current situation cannot find a way be together.
Reservoir Dogs
Movies
A botched robbery indicates a police informant, and the pressure mounts in the aftermath at a warehouse. Crime begets violence as the survivors -- veteran Mr. White, newcomer Mr. Orange, psychopathic parolee Mr. Blonde, bickering weasel Mr. Pink and Nice Guy Eddie -- unravel.
Pan's Labyrinth
Movies
Living with her tyrannical stepfather in a new home with her pregnant mother, 10-year-old Ofelia feels alone until she explores a decaying labyrinth guarded by a mysterious faun who claims to know her destiny. If she wishes to return to her real father, Ofelia must complete three terrifying tasks.