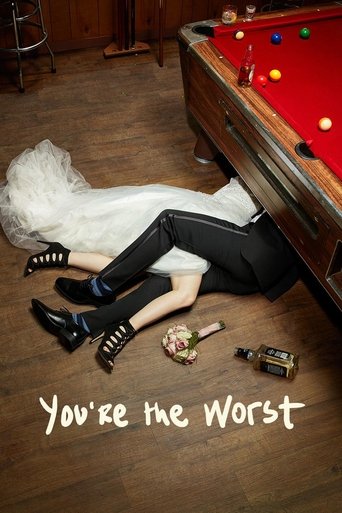 You're the Worst
Shows
Narcissistic, brash, and self-destructive "Jimmy Shive-Overly," thinks all relationships are doomed. Cynical, people-pleasing, and stubborn "Gretchen Cutler," knows that relationships aren't for her. So when they meet at a wedding, it's only natural that the two of them go home together and, despite their better judgment, begin to find themselves falling for each other.
BoJack Horseman
Shows
Meet the most beloved sitcom horse of the 90s - 20 years later. BoJack Horseman was the star of the hit TV show "Horsin' Around," but today he's washed up, living in Hollywood, complaining about everything, and wearing colorful sweaters.
Fleabag
Shows
As she hurls herself headlong at modern living, Fleabag is thrown roughly up against the walls of contemporary London, sleeping with anyone who dares to stand too close, squeezing money from wherever she can, rejecting anyone who tries to help her, and keeping up her bravado throughout.