Chungking Express
Movies
Every day, Cop 223 buys a can of pineapple with an expiration date of May 1, symbolizing the day he'll get over his lost love. He's also got his eye on a mysterious woman in a blond wig, oblivious of the fact she's a drug dealer. Cop 663 is distraught with heartbreak over a breakup. But when his ex drops a spare set of his keys at a local cafe, a waitress lets herself into his apartment and spruces up his life.
Mr. Six
Movies
Many years ago Mr. Six was a notorious gangster. That was back when there was still such a thing as honour among thieves, when criminals earned respect and maintained principles. These days Mr. Six is all but forgotten, a living relic residing in a narrow alley. One day Six's son, Xiaobo, is abducted by some spoiled punks after he scratches their precious Ferrari. Mr. Six realizes that he must do whatever it takes to get his son back — even if that means returning to the life he thought he had left behind.
To Live
Movies
Fugui and Jiazhen endure tumultuous events in China as their personal fortunes move from wealthy landownership to peasantry.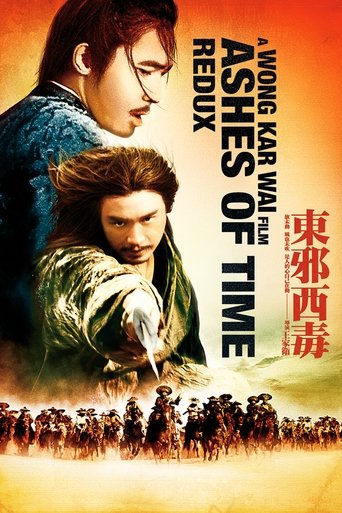 Ashes of Time
Movies
The film is set in five parts, five seasons that are part of the Chinese almanac. The story takes place in the jianghu, the world of the martial arts. Ouyang Feng has lived in the western desert for some years. He left his home in White Camel Mountain when the woman he loved chose to marry his elder brother rather than him. Instead of seeking glory, he ends up as an agent. When people come to him with a wish to eliminate someone who has wronged them, he puts them in touch with a swordsman who can do the job.