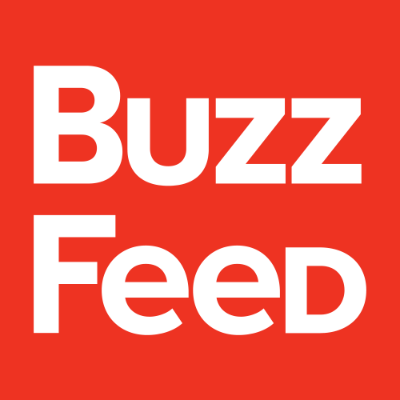 Best Books About or Take Place in Los Angeles
5 Books | by BuzzFeed
"You can have a laugh in Los Angeles, or you can weep in Los Angeles, depending on your attitude towards it." --Miranda Richardson
The Big Sleep
Books
The Big Sleep is Raymond Chandler's most famous and popular novel of all Los Angeles PI Philip Marlowe is working for the Sternwood family. Old man Sternwood, crippled and wheelchair-bound, is being given the squeeze by a blackmailer and he wants Marlowe to make the problem go away. But with Sternwood's two wild, devil-may-care daughters prowling LA's seedy backstreets, Marlowe's got his work cut out - and that's before he stumbles over the first corpse . . . 'Anything Chandler writes about grips the mind from the first sentence' Daily Telegraph 'One of the greatest crime writers, who set standards others still try to attain' Sunday Times 'Chandler is an original stylist, creator of a character as immortal as Sherlock Holmes' Anthony Burgess Best-known as the creator of the original private eye, Philip Marlowe, Raymond Chandler was born in Chicago in 1888 and died in 1959. Many of his books have been adapted for the screen, and he is widely regarded as one of the very greatest writers of detective fiction. His books include The Big Sleep, The Little Sister, Farewell, My Lovely, The Long Good-bye, The Lady in the Lake, Playback, Killer in the Rain, The High Window and Trouble is My Business.
City of Quartz
Books
No metropolis has been more loved or more hated. To its official boosters, "Los Angeles brings it all together." To detractors, LA is a sunlit mortuary where "you can rot without feeling it." To Mike Davis, the author of this fiercely elegant and wide- ranging work of social history, Los Angeles is both utopia and dystopia, a place where the last Joshua trees are being plowed under to make room for model communities in the desert, where the rich have hired their own police to fend off street gangs, as well as armed Beirut militias. In City of Quartz, Davis reconstructs LA's shadow history and dissects its ethereal economy. He tells us who has the power and how they hold on to it. He gives us a city of Dickensian extremes, Pynchonesque conspiracies, and a desperation straight out of Nathaniel Westa city in which we may glimpse our own future mirrored with terrifying clarity. In this new edition, Davis provides a dazzling update on the city's current status.
Less Than Zero
Books
Set in Los Angeles in the early 1980's, Less than Zero has become a timeless classic. This coolly mesmerizing novel is a raw, powerful portrait of a lost generation who have experienced sex, drugs, and disaffection at too early an age. They live in a world shaped by casual nihilism, passivity, and too much money in a place devoid of feeling or hope. Clay comes home for Christmas vacation from his Eastern college and re-enters a landscape of limitless privilege and absolute moral entropy, where everyone drives Porches, dines at Spago, and snorts mountains of cocaine. He tries to renew feelings for his girlfriend, Blair, and for his best friend from high school, Julian, who is careering into hustling and heroin. Clay's holiday turns into a dizzying spiral of desperation that takes him through the relentless parties in glitzy mansions, seedy bars, and underground rock clubs and also into the seamy world of L.A. after dark.
The People of Paper
Books
Devastated by the abandonment of his wife, Federico de la Fe moves with his young daughter from Mexico to California, where he is unable to break free of feelings of oppression, encounters an unusual woman, and meets another heartbroken man. A first novel. Reprint.
Helter Skelter: The True Story of the Manson Murders
Books
The #1 True Crime Bestseller of All Time—7 Million Copies Sold In the summer of 1969, in Los Angeles, a series of brutal, seemingly random murders captured headlines across America. A famous actress (and her unborn child), an heiress to a coffee fortune, a supermarket owner and his wife were among the seven victims. A thin trail of circumstances eventually tied the Tate-LeBianca murders to Charles Manson, a would-be pop singer of small talent living in the desert with his "family" of devoted young women and men. What was his hold over them? And what was the motivation behind such savagery? In the public imagination, over time, the case assumed the proportions of myth. The murders marked the end of the sixties and became an immediate symbol of the dark underside of that era. Vincent Bugliosi was the prosecuting attorney in the Manson trial, and this book is his enthralling account of how he built his case from what a defense attorney dismissed as only "two fingerprints and Vince Bugliosi." The meticulous detective work with which the story begins, the prosecutor's view of a complex murder trial, the reconstruction of the philosophy Manson inculcated in his fervent followers... these elements make for a true crime classic. ?Helter Skelter ?is not merely a spellbinding murder case and courtroom drama but also, in the words of ?The New Republic?, a "social document of rare importance." Some images in this ebook are not displayed due to permissions issues.