Dunkirk
Movies
Miraculous evacuation of Allied soldiers from Belgium, Britain, Canada, and France, who were cut off and surrounded by the German army from the beaches and harbor of Dunkirk, France, between May 26 and June 04, 1940, during Battle of France in World War II.
Valerian and the City of a Thousand Planets
Movies
In the 28th century, Valerian and Laureline are special operatives charged with keeping order throughout the human territories. On assignment from the Minister of Defense, the two undertake a mission to Alpha, an ever-expanding metropolis where species from across the universe have converged over centuries to share knowledge, intelligence, and cultures. At the center of Alpha is a mysterious dark force which threatens the peaceful existence of the City of a Thousand Planets, and Valerian and Laureline must race to identify the menace and safeguard not just Alpha, but the future of the universe.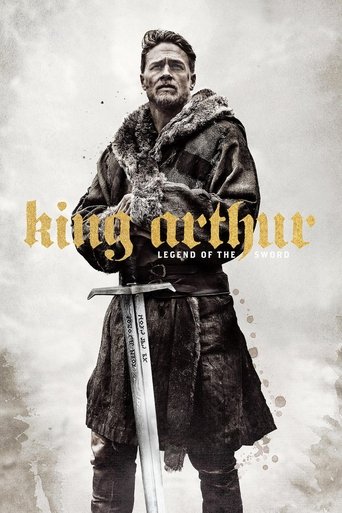 King Arthur: Legend of the Sword
Movies
When the child Arthur's father is murdered, Vortigern, Arthur's uncle, seizes the crown. Robbed of his birthright and with no idea who he truly is, Arthur comes up the hard way in the back alleys of the city. But once he pulls the sword Excalibur from the stone, his life is turned upside down and he is forced to acknowledge his true legacy... whether he likes it or not.
The Dark Tower
Movies
The last Gunslinger, Roland Deschain, has been locked in an eternal battle with Walter O'Dim, also known as the Man in Black, determined to prevent him from toppling the Dark Tower, which holds the universe together. With the fate of the worlds at stake, good and evil will collide in the ultimate battle as only Roland can defend the Tower from the Man in Black.
War for the Planet of the Apes
Movies
Caesar and his apes are forced into a deadly conflict with an army of humans led by a ruthless Colonel. After the apes suffer unimaginable losses, Caesar wrestles with his darker instincts and begins his own mythic quest to avenge his kind. As the journey finally brings them face to face, Caesar and the Colonel are pitted against each other in an epic battle that will determine the fate of both their species and the future of the planet.