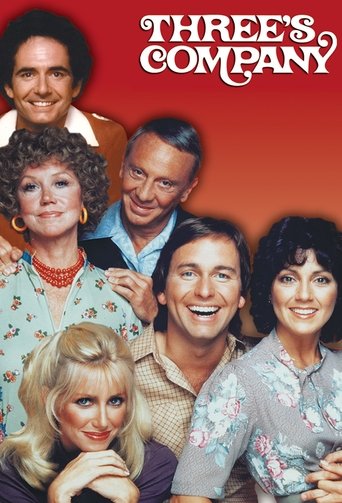 Three's Company
Shows
Three's Company is an American sitcom that aired from March 15, 1977, to September 18, 1984, on ABC. It is based on the British sitcom, Man About the House. The story revolves around three single roommates: Janet Wood, Chrissy Snow and Jack Tripper who all platonically share Apartment 201 in a Santa Monica, California apartment building owned by Mr. and Mrs. Roper. Later, following Suzanne Somers's departure, Jenilee Harrison joined the cast as Cindy Snow, who was later replaced by Priscilla Barnes as Terri Alden. After the Ropers were spun-off into their own sitcom, Don Knotts joined the cast as the roommates' new landlord Ralph Furley, brother of the new building owner, Bart Furley. The show, a comedy of errors, chronicles the escapades and hijinks of the trio's constant misunderstandings, social lives, and struggle to keep up with the rent.
Peep Show
Shows
Peep Show is an award-winning British sitcom starring David Mitchell and Robert Webb. The television programme is written by Jesse Armstrong and Sam Bain, with additional material by Mitchell and Webb amongst others. It has been broadcast on Channel 4 since 2003. The show's eighth series makes it the longest-returning comedy in Channel 4 history. Stylistically, the show uses point of view shots with the thoughts of main characters Mark and Jeremy audible as voiceovers. Peep Show follows the lives of two men from their twenties to thirties, Mark Corrigan, who has steady employment for most of the series, and Jeremy "Jez" Usbourne, an unemployed would-be musician. The pair met at the fictional Dartmouth University, and now share a flat in Croydon, South London. Mark is initially a loan manager at the fictional JLB Credit, later becoming a waiter, and then a bathroom supplies salesman. He is financially secure, but awkward and socially inept, with a pessimistic and cynical attitude. Jeremy, having split up with his girlfriend Big Suze prior to the first episode, now lives in Mark's spare room. He usually has a much more optimistic and energetic outlook on the world than Mark, yet his self-proclaimed talent as a musician has yet to be recognised, and he is not as popular or attractive as he would like to think himself, although he is more successful with the opposite sex than Mark.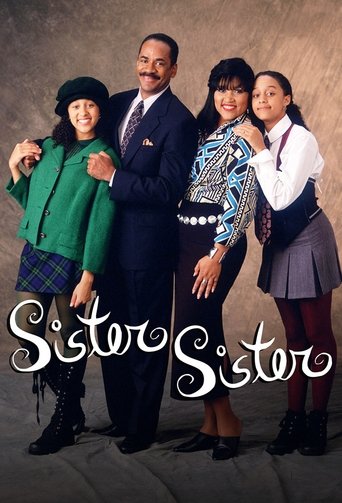 Sister, Sister
Shows
Sister, Sister is an American television sitcom starring identical twins Tia Mowry and Tamera Mowry. The premise of the show was that the girls were separated and adopted at birth, one to a single mother, one to a single father, and have met again after 14 years apart. Created by Kim Bass, Gary Gilbert and Fred Shafferman, the series was produced by de Passe Entertainment and Paramount Network Television. The cast, along with Tia and Tamera Mowry, also included Jackee Harry, Marques Houston and Tim Reid, with RonReaco Lee and Deon Richmond joining the cast in the fifth season. The series ran from April 1, 1994 to April 28, 1995 on ABC, and was canceled by the network after two seasons, due to poor ratings. The series was picked up by The WB and aired on that network from September 6, 1995, through May 23, 1999.
Growing Pains
Shows
Growing Pains is an American television sitcom about an affluent family, residing in Huntington, Long Island, New York, with a working mother and a stay-at-home psychiatrist father raising three children together, which aired on ABC from September 24, 1985, to April 25, 1992.
That '70s Show
Shows
That '70s Show is an American television period sitcom that originally aired on Fox from August 23, 1998, to May 18, 2006. The series focused on the lives of a group of teenage friends living in the fictional suburban town of Point Place, Wisconsin, from May 17, 1976, to December 31, 1979. The main teenage cast members were Topher Grace, Mila Kunis, Ashton Kutcher, Danny Masterson, Laura Prepon, and Wilmer Valderrama. The main adult cast members were Debra Jo Rupp, Kurtwood Smith, Don Stark and, during the first three seasons, Tanya Roberts.