The Sound of Music
Movies
Film adaptation of a classic Rodgers and Hammerstein musical based on a nun who becomes a governess for an Austrian family.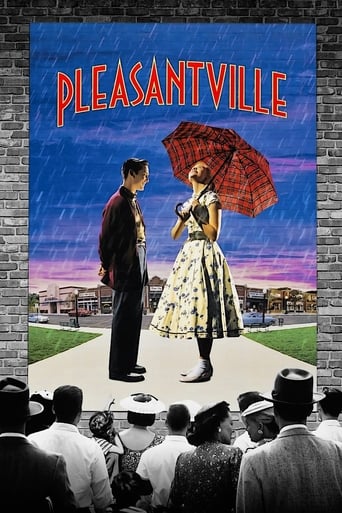 Pleasantville
Movies
Geeky teenager David and his popular twin sister, Jennifer, get sucked into the black-and-white world of a 1950s TV sitcom called "Pleasantville," and find a world where everything is peachy keen all the time. But when Jennifer's modern attitude disrupts Pleasantville's peaceful but boring routine, she literally brings color into its life.
The Emoji Movie
Movies
Gene, a multi-expressional emoji, sets out on a journey to become a normal emoji.
Mrs. Doubtfire
Movies
Loving but irresponsible dad Daniel Hillard, estranged from his exasperated spouse, is crushed by a court order allowing only weekly visits with his kids. When Daniel learns his ex needs a housekeeper, he gets the job -- disguised as an English nanny. Soon he becomes not only his children's best pal but the kind of parent he should have been from the start.