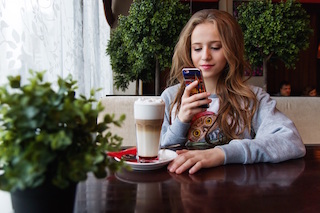 Best Books to Bring to the Beach
5 Books | by Hannah McCarthy
hey'll make you laugh out loud, gasp in terror, and think deep thoughts -- at least until you finally decide to go in the water. That is, if you can tear yourself away.
Priestdaddy
Books
From Patricia Lockwood—a writer acclaimed for her wildly original voice—a vivid, heartbreakingly funny memoir about having a married Catholic priest for a father. "Destined to be a classic. . .this year's must-read memoir." – Mary Karr, author of The Liars' Club Father Greg Lockwood is unlike any Catholic priest you have ever met—a man who lounges in boxer shorts, loves action movies, and whose constant jamming on the guitar reverberates "like a whole band dying in a plane crash in 1972." His daughter is an irreverent poet who long ago left the Church's country. When an unexpected crisis leads her and her husband to move back into her parents' rectory, their two worlds collide. In Priestdaddy, Lockwood interweaves emblematic moments from her childhood and adolescence—from an ill-fated family hunting trip and an abortion clinic sit-in where her father was arrested to her involvement in a cultlike Catholic youth group—with scenes that chronicle the eight-month adventure she and her husband had in her parents' household after a decade of living on their own. Lockwood details her education of a seminarian who is also living at the rectory, tries to explain Catholicism to her husband, who is mystified by its bloodthirstiness and arcane laws, and encounters a mysterious substance on a hotel bed with her mother. Lockwood pivots from the raunchy to the sublime, from the comic to the deeply serious, exploring issues of belief, belonging, and personhood. Priestdaddy is an entertaining, unforgettable portrait of a deeply odd religious upbringing, and how one balances a hard-won identity with the weight of family and tradition.
Into the Water
Books
#1 NEW YORK TIMES BESTSELLER An addictive new novel of psychological suspense from the author of #1 New York Times bestseller and global phenomenon The Girl on the Train. "Hawkins is at the forefront of a group of female authors – think Gillian Flynn and Megan Abbott – who have reinvigorated the literary suspense novel by tapping a rich vein of psychological menace and social unease… there's a certain solace to a dark escape, in the promise of submerged truths coming to light." –Vogue A single mother turns up dead at the bottom of the river that runs through town. Earlier in the summer, a vulnerable teenage girl met the same fate. They are not the first women lost to these dark waters, but their deaths disturb the river and its history, dredging up secrets long submerged. Left behind is a lonely fifteen-year-old girl. Parentless and friendless, she now finds herself in the care of her mother's sister, a fearful stranger who has been dragged back to the place she deliberately ran from—a place to which she vowed she'd never return. With the same propulsive writing and acute understanding of human instincts that captivated millions of readers around the world in her explosive debut thriller, The Girl on the Train, Paula Hawkins delivers an urgent, twisting, deeply satisfying read that hinges on the deceptiveness of emotion and memory, as well as the devastating ways that the past can reach a long arm into the present. Beware a calm surface—you never know what lies beneath.
Meet Me in the Bathroom
Books
Joining the ranks of the classics Please Kill Me, Our Band Could Be Your Life, and Can't Stop Won't Stop, an intriguing oral history of the post-9/11 decline of the old-guard music industry and rebirth of the New York rock scene, led by a group of iconoclastic rock bands. In the second half of the twentieth-century New York was the source of new sounds, including the Greenwich Village folk scene, punk and new wave, and hip-hop. But as the end of the millennium neared, cutting-edge bands began emerging from Seattle, Austin, and London, pushing New York further from the epicenter. The behemoth music industry, too, found itself in free fall, under siege from technology. Then 9/11/2001 plunged the country into a state of uncertainty and war—and a dozen New York City bands that had been honing their sound and style in relative obscurity suddenly became symbols of glamour for a young, web-savvy, forward-looking generation in need of an anthem. Meet Me in the Bathroom charts the transformation of the New York music scene in the first decade of the 2000s, the bands behind it—including The Strokes, The Yeah Yeah Yeahs, LCD Soundsystem, Interpol, and Vampire Weekend—and the cultural forces that shaped it, from the Internet to a booming real estate market that forced artists out of the Lower East Side to Williamsburg. Drawing on 200 original interviews with James Murphy, Julian Casablancas, Karen O, Ezra Koenig, and many others musicians, artists, journalists, bloggers, photographers, managers, music executives, groupies, models, movie stars, and DJs who lived through this explosive time, journalist Lizzy Goodman offers a fascinating portrait of a time and a place that gave birth to a new era in modern rock-and-roll.
Sweetbitter
Books
Newly arrived in New York City, twenty-two-year-old Tess lands a job working front of house at a celebrated downtown restaurant. What follows is her education: in champagne and cocaine, love and lust, dive bars and fine dining rooms, as she learns to navigate the chaotic, enchanting, punishing life she has chosen. The story of a young woman's coming-of-age, set against the glitzy, grimy backdrop of New York's most elite restaurants, in Sweetbitter Stephanie Danler deftly conjures the nonstop and high-adrenaline world of the food industry and evokes the infinite possibilities, the unbearable beauty, and the fragility and brutality of being young and adrift.
The Idiot
Books
Revealing Dostoevsky's acute artistic sense and penetrating psychological insight, this new translation is meticulously faithful to the original.