Dumb and Dumber
Movies
Lloyd and Harry are two men whose stupidity is really indescribable. When Mary, a beautiful woman, loses an important suitcase with money before she leaves for Aspen, the two friends (who have found the suitcase) decide to return it to her. After some "adventures" they finally get to Aspen where, using the lost money they live it up and fight for Mary's heart.
The Princess Bride
Movies
In this enchantingly cracked fairy tale, the beautiful Princess Buttercup and the dashing Westley must overcome staggering odds to find happiness amid six-fingered swordsmen, murderous princes, Sicilians and rodents of unusual size. But even death can't stop these true lovebirds from triumphing.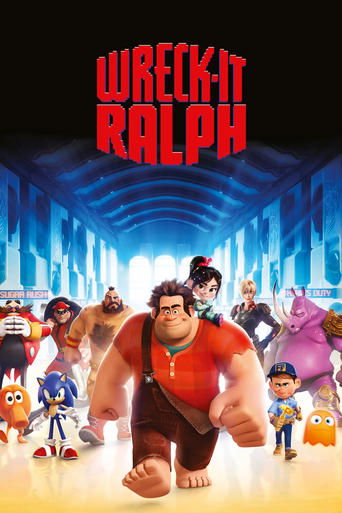 Wreck-It Ralph
Movies
Wreck-It Ralph is the 9-foot-tall, 643-pound villain of an arcade video game named Fix-It Felix Jr., in which the game's titular hero fixes buildings that Ralph destroys. Wanting to prove he can be a good guy and not just a villain, Ralph escapes his game and lands in Hero's Duty, a first-person shooter where he helps the game's hero battle against alien invaders. He later enters Sugar Rush, a kart racing game set on tracks made of candies, cookies and other sweets. There, Ralph meets Vanellope von Schweetz who has learned that her game is faced with a dire threat that could affect the entire arcade, and one that Ralph may have inadvertently started.
Elf
Movies
When young Buddy falls into Santa's gift sack on Christmas Eve, he's transported back to the North Pole and raised as a toy-making elf by Santa's helpers. But as he grows into adulthood, he can't shake the nagging feeling that he doesn't belong. Buddy vows to visit Manhattan and find his real dad, a workaholic publisher.
Zootopia
Movies
Determined to prove herself, Officer Judy Hopps, the first bunny on Zootopia's police force, jumps at the chance to crack her first case - even if it means partnering with scam-artist fox Nick Wilde to solve the mystery.