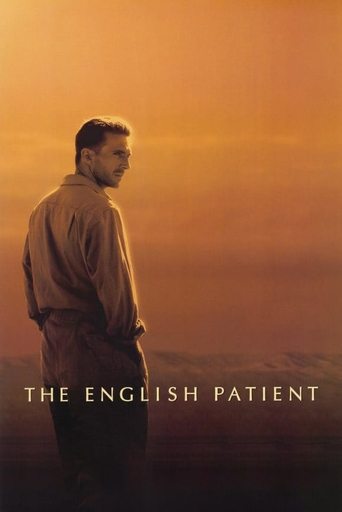 The English Patient
Movies
Beginning in the 1930s, "The English Patient" tells the story of Count Almásy who is a Hungarian map maker employed by the Royal Geographical Society to chart the vast expanses of the Sahara Desert along with several other prominent explorers. As World War II unfolds, Almásy enters into a world of love, betrayal, and politics that is later revealed in a series of flashbacks while Almásy is on his death bed after being horribly burned in a plane crash.
Lost in Translation
Movies
Two lost souls visiting Tokyo -- the young, neglected wife of a photographer and a washed-up movie star shooting a TV commercial -- find an odd solace and pensive freedom to be real in each other's company, away from their lives in America.
The Princess Bride
Movies
In this enchantingly cracked fairy tale, the beautiful Princess Buttercup and the dashing Westley must overcome staggering odds to find happiness amid six-fingered swordsmen, murderous princes, Sicilians and rodents of unusual size. But even death can't stop these true lovebirds from triumphing.
Good Will Hunting
Movies
Will Hunting has a genius-level IQ but chooses to work as a janitor at MIT. When he solves a difficult graduate-level math problem, his talents are discovered by Professor Gerald Lambeau, who decides to help the misguided youth reach his potential. When Will is arrested for attacking a police officer, Professor Lambeau makes a deal to get leniency for him if he will get treatment from therapist Sean Maguire.
The Big Lebowski
Movies
Jeffrey "The Dude" Lebowski, a Los Angeles slacker who only wants to bowl and drink white Russians, is mistaken for another Jeffrey Lebowski, a wheelchair-bound millionaire, and finds himself dragged into a strange series of events involving nihilists, adult film producers, ferrets, errant toes, and large sums of money.