Six Feet Under
Shows
A darkly comic look at members of a dysfunctional L.A. family that run a funeral business. When death is your business, what is your life? For the Fisher family, the world outside of their family-owned funeral home continues to be at least as challenging as--and far less predictable than--the one inside.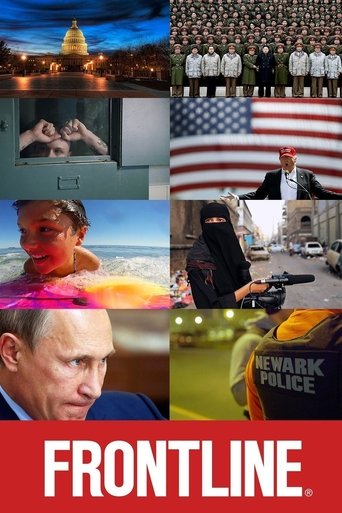 Frontline
Shows
Frontline is a public affairs television program that produces and broadcasts in-depth documentaries about various subjects. Produced at WGBH-TV in Boston, Massachusetts and distributed through the Public Broadcasting Service in the United States, the program has been critically acclaimed and received numerous awards. Some programs are made by independent filmmakers and broadcast as part of the Frontline series. Since the series debut, there have been more than 500 films broadcast. Although primarily seen through television, the program shows a large portion of their shows in interactive webcasts on their main website.
Suits
Shows
While running from a drug deal gone bad, Mike Ross, a brilliant young college-dropout, slips into a job interview with one of New York City's best legal closers, Harvey Specter. Tired of cookie-cutter law school grads, Harvey takes a gamble by hiring Mike on the spot after he recognizes his raw talent and photographic memory. Mike and Harvey are a winning team. Even though Mike is a genius, he still has a lot to learn about law. And while Harvey may seem like an emotionless, cold-blooded shark, Mike's sympathy and concern for their cases and clients will help remind Harvey why he went into law in the first place. Mike's other allies in the office include the firm's best paralegal Rachel and Harvey's no-nonsense assistant Donna to help him serve justice. Proving to be an irrepressible duo and invaluable to the practice, Mike and Harvey must keep their secret from everyone including managing partner Jessica and Harvey's arch nemesis Louis, who seems intent on making Mike's life as difficult as possible.
House of Cards
Shows
Set in present day Washington, D.C., House of Cards is the story of Frank Underwood, a ruthless and cunning politician, and his wife Claire who will stop at nothing to conquer everything. This wicked political drama penetrates the shadowy world of greed, sex and corruption in modern D.C. House of Cards is an adaptation of a previous BBC miniseries of the same name, which is based on the novel by Michael Dobbs.