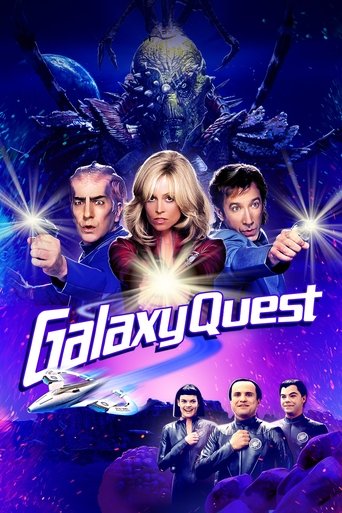 Galaxy Quest
Movies
The stars of a 1970s sci-fi show - now scraping a living through re-runs and sci-fi conventions - are beamed aboard an alien spacecraft. Believing the cast's heroic on-screen dramas are historical documents of real-life adventures, the band of aliens turn to the ailing celebrities for help in their quest to overcome the oppressive regime in their solar system.
Elf
Movies
When young Buddy falls into Santa's gift sack on Christmas Eve, he's transported back to the North Pole and raised as a toy-making elf by Santa's helpers. But as he grows into adulthood, he can't shake the nagging feeling that he doesn't belong. Buddy vows to visit Manhattan and find his real dad, a workaholic publisher.
The Incredibles
Movies
Bob Parr has given up his superhero days to log in time as an insurance adjuster and raise his three children with his formerly heroic wife in suburbia. But when he receives a mysterious assignment, it's time to get back into costume.