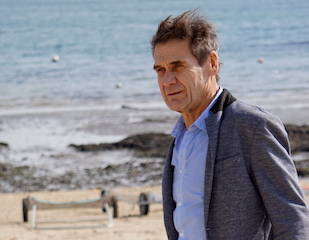 5 Amazing Historical TV Shows
5 Shows & Movies | by Kirk Harrington
Some of the best stories ever told did not need to be made up.
The Empire Strikes Back
Movies
The epic saga continues as Luke Skywalker, in hopes of defeating the evil Galactic Empire, learns the ways of the Jedi from aging master Yoda. But Darth Vader is more determined than ever to capture Luke. Meanwhile, rebel leader Princess Leia, cocky Han Solo, Chewbacca, and droids C-3PO and R2-D2 are thrown into various stages of capture, betrayal and despair.
Vikings
Shows
Vikings follows the adventures of Ragnar Lothbrok, the greatest hero of his age. The series tells the sagas of Ragnar's band of Viking brothers and his family, as he rises to become King of the Viking tribes. As well as being a fearless warrior, Ragnar embodies the Norse traditions of devotion to the gods. Legend has it that he was a direct descendant of Odin, the god of war and warriors.
Deadwood
Shows
The story of the early days of Deadwood, South Dakota; woven around actual historic events with most of the main characters based on real people. Deadwood starts as a gold mining camp and gradually turns from a lawless wild-west community into an organized wild-west civilized town. The story focuses on the real-life characters Seth Bullock and Al Swearengen.
Boardwalk Empire
Shows
Boardwalk Empire is a period drama focusing on Enoch "Nucky" Thompson (based on the historical Enoch L. Johnson), a political figure who rose to prominence and controlled Atlantic City, New Jersey, during the Prohibition period of the 1920s and 1930s. Nucky interacts with several historical figures in both his personal and political life, including mobsters, politicians, government agents, and the common folk who look up to him. The federal government also takes an interest in the bootlegging and other illegal activities in the area, sending agents to investigate possible mob connections but also looking at Nucky's lifestyle—expensive and lavish for a county political figure. Primetime Emmy Award-winning screenwriter and producer Terence Winter adapted the show from Boardwalk Empire: The Birth, High Times, and Corruption of Atlantic City, a book by Nelson Johnson about historical criminal kingpin Enoch L. Johnson.
Spartacus
Shows
Spartacus is an American television series inspired by the historical figure of Spartacus, a Thracian gladiator who from 73 to 71 BCE led a major slave uprising against the Roman Republic departing from Capua.