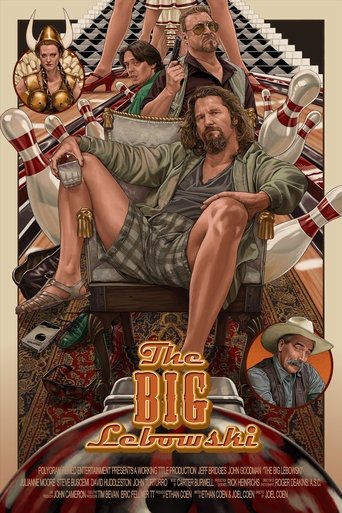 The Big Lebowski
Movies
Jeffrey "The Dude" Lebowski, a Los Angeles slacker who only wants to bowl and drink white Russians, is mistaken for another Jeffrey Lebowski, a wheelchair-bound millionaire, and finds himself dragged into a strange series of events involving nihilists, adult film producers, ferrets, errant toes, and large sums of money.
Pulp Fiction
Movies
A burger-loving hit man, his philosophical partner, a drug-addled gangster's moll and a washed-up boxer converge in this sprawling, comedic crime caper. Their adventures unfurl in three stories that ingeniously trip back and forth in time.
Elf
Movies
When young Buddy falls into Santa's gift sack on Christmas Eve, he's transported back to the North Pole and raised as a toy-making elf by Santa's helpers. But as he grows into adulthood, he can't shake the nagging feeling that he doesn't belong. Buddy vows to visit Manhattan and find his real dad, a workaholic publisher.
The Princess Bride
Movies
In this enchantingly cracked fairy tale, the beautiful Princess Buttercup and the dashing Westley must overcome staggering odds to find happiness amid six-fingered swordsmen, murderous princes, Sicilians and rodents of unusual size. But even death can't stop these true lovebirds from triumphing.
Fargo
Movies
Jerry, a small-town Minnesota car salesman is bursting at the seams with debt... but he's got a plan. He's going to hire two thugs to kidnap his wife in a scheme to collect a hefty ransom from his wealthy father-in-law. It's going to be a snap and nobody's going to get hurt... until people start dying. Enter Police Chief Marge, a coffee-drinking, parka-wearing - and extremely pregnant - investigator who'll stop at nothing to get her man. And if you think her small-time investigative skills will give the crooks a run for their ransom... you betcha!