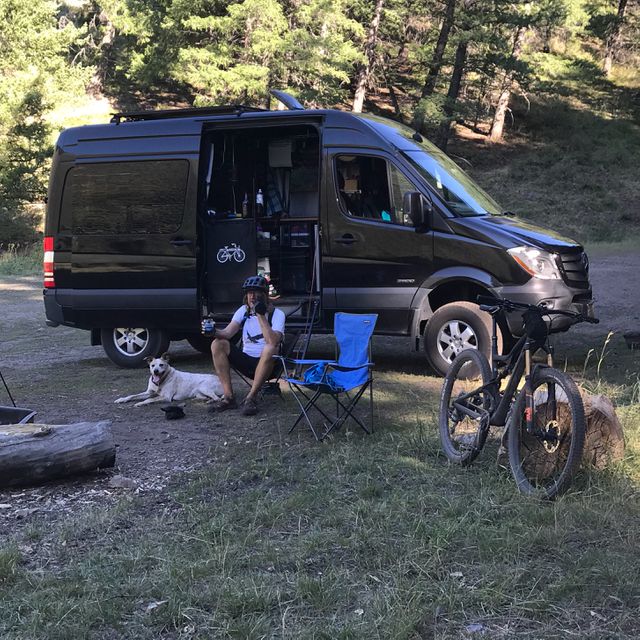 Film locations that make scenic camping spots
5 Shows & Movies | by Steve Springmeyer
Bring the movie and watch it in the tent - don't forget the popcorn for the campfire
Close Encounters of the Third Kind
Movies
After an encounter with UFOs, a line worker feels undeniably drawn to an isolated area in the wilderness where something spectacular is about to happen.
True Grit
Movies
The murder of her father sends a teenage tomboy, Mattie Ross (Kim Darby), on a mission of "justice", which involves avenging her father's death. She recruits a tough old marshal, "Rooster" Cogburn (John Wayne), because he has "grit", and a reputation of getting the job done. The two are joined by a Texas Ranger, La Boeuf (Glen Campbell), who is looking for the same man (Jeff Corey) for a separate murder in Texas. Their odyssey takes them from Fort Smith, Arkansas, deep into the Indian Territory (present day Oklahoma) to find their man.
Thelma & Louise
Movies
Whilst on a short weekend getaway, Louise shoots a man who had tried to rape Thelma. Due to the incriminating circumstances, they make a run for it and thus a cross country chase ensues for the two fugitives. Along the way, both women rediscover the strength of their friendship and surprising aspects of their personalities and self-strengths in the trying times.
The Missouri Breaks
Movies
Tom Logan is a horse thief. Rancher David Braxton has horses, and a daughter, worth stealing. But Braxton has just hired Lee Clayton, an infamous "regulator", to hunt down the horse thieves; one at a time.
True Grit
Movies
Following the murder of her father by hired hand Tom Chaney, 14-year-old farm girl Mattie Ross sets out to capture the killer. To aid her, she hires the toughest U.S. Marshal she can find, a man with "true grit," Reuben J. "Rooster" Cogburn. Mattie insists on accompanying Cogburn, whose drinking, sloth, and generally reprobate character do not augment her faith in him. Against his wishes, she joins him in his trek into the Indian Nations in search of Chaney. They are joined by Texas Ranger LaBoeuf, who wants Chaney for his own purposes. The unlikely trio find danger and adventure on the journey, and each has his or her "grit" tested.