The Big Lebowski
Movies
Jeffrey "The Dude" Lebowski, a Los Angeles slacker who only wants to bowl and drink white Russians, is mistaken for another Jeffrey Lebowski, a wheelchair-bound millionaire, and finds himself dragged into a strange series of events involving nihilists, adult film producers, ferrets, errant toes, and large sums of money.
Fargo
Movies
Jerry, a small-town Minnesota car salesman is bursting at the seams with debt... but he's got a plan. He's going to hire two thugs to kidnap his wife in a scheme to collect a hefty ransom from his wealthy father-in-law. It's going to be a snap and nobody's going to get hurt... until people start dying. Enter Police Chief Marge, a coffee-drinking, parka-wearing - and extremely pregnant - investigator who'll stop at nothing to get her man. And if you think her small-time investigative skills will give the crooks a run for their ransom... you betcha!
Titanic
Movies
84 years later, a 101-year-old woman named Rose DeWitt Bukater tells the story to her granddaughter Lizzy Calvert, Brock Lovett, Lewis Bodine, Bobby Buell and Anatoly Mikailavich on the Keldysh about her life set in April 10th 1912, on a ship called Titanic when young Rose boards the departing ship with the upper-class passengers and her mother, Ruth DeWitt Bukater, and her fiancé, Caledon Hockley. Meanwhile, a drifter and artist named Jack Dawson and his best friend Fabrizio De Rossi win third-class tickets to the ship in a game. And she explains the whole story from departure until the death of Titanic on its first and last voyage April 15th, 1912 at 2:20 in the morning.
O Brother, Where Art Thou?
Movies
In the deep south during the 1930s, three escaped convicts search for hidden treasure while a relentless lawman pursues them. On their journey they come across many comical characters and incredible situations. Based upon Homer's 'Odyssey'.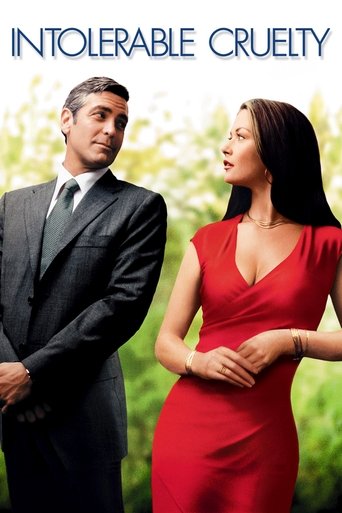 Intolerable Cruelty
Movies
A revenge-seeking gold digger marries a womanizing Beverly Hills lawyer with the intention of making a killing in the divorce.