The Good Place
Shows
Eleanor Shellstrop, an ordinary woman who, through an extraordinary string of events, enters the afterlife where she comes to realize that she hasn't been a very good person. With the help of her wise afterlife mentor, she's determined to shed her old way of living and discover the awesome (or at least the pretty good) person within.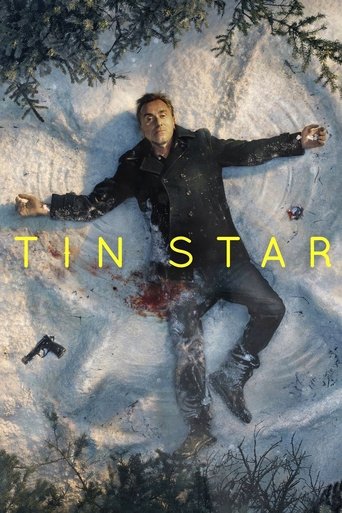 Tin Star
Shows
The story of Jim Worth, an expat British police officer starting a new life with his family as police chief in Little Big Bear, an idyllic town near the Rocky Mountains. When his small town is overrun by migrant workers from a massive new oil refinery – the wave of drugs, prostitution and organised crime that follows them threatens to sweep away everything in its wake.
Total Request Live
Shows
Total Request Live was the Italian version of the American show of the same name that originated in 1999. Originally broadcast weekdays at 2.00 p.m., its time slot was changed as it ran into its second season. It was broadcast at 3.00 p.m. starting in 2002. The main presenters, during the ten seasons, were Alessandro Cattelan, Giorgia Surina, Marco Maccarini, Carolina Di Domenico, and Federico Russo. As from June 2, 2008 the show is hosted by Elena Santarelli and Carlo Pastore, who presented another music programme of MTV, Your Noise. During her episode of May 15, 2009, Elena Santarelli, because of her maternity, left the show. Elisabetta Canalis came replacing her. In 2010 the show had been completely renovated and have changed his name in TRL On the Road, so the show wasn't hosted from a stage, but from a truck to make viewers more involved. Despite the show has been cancelled from MTV schedule in 2010, the TRL Awards were anyway celebrated until 2012.
Will & Grace
Shows
Will Truman and Grace Adler are best friends living in New York, and when Grace's engagement falls apart, she moves in with Will. Together, along with their friends, they go through the trials of dating, sex, relationships and their careers, butting heads at times but ultimately supporting one another while exchanging plenty of witty banter along the way.
Curb Your Enthusiasm
Shows
The off-kilter, unscripted comic vision of Larry David, who plays himself in a parallel universe in which he can't seem to do anything right, and, by his standards, neither can anyone else.