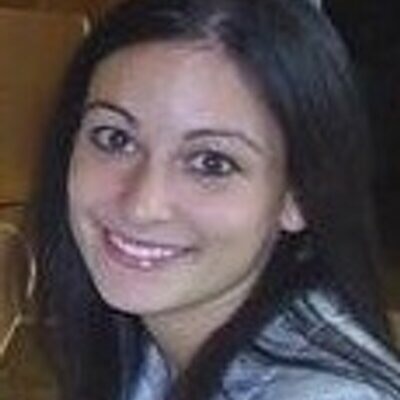 If You Need A New Book...
5 Books | by Naomi Zukor
What you should read next. A running list of the books that wowed me recently.
One More Thing
Books
New York Times Bestseller B.J. Novak's One More Thing: Stories and Other Stories is an endlessly entertaining, surprisingly sensitive, and startlingly original debut that signals the arrival of a brilliant new voice in American fiction. A boy wins a $100,000 prize in a box of Frosted Flakes—only to discover that claiming the winnings might unravel his family. A woman sets out to seduce motivational speaker Tony Robbins—turning for help to the famed motivator himself. A new arrival in Heaven, overwhelmed with options, procrastinates over a long-ago promise to visit his grandmother. We meet Sophia, the first artificially intelligent being capable of love, who falls for a man who might not be ready for it himself; a vengeance-minded hare, obsessed with scoring a rematch against the tortoise who ruined his life; and post-college friends who try to figure out how to host an intervention in the era of Facebook. Along the way, we learn why wearing a red T-shirt every day is the key to finding love, how February got its name, and why the stock market is sometimes just . . . down. Finding inspiration in questions from the nature of perfection to the icing on carrot cake, One More Thing has at its heart the most human of phenomena: love, fear, hope, ambition, and the inner stirring for the one elusive element just that might make a person complete. Across a dazzling range of subjects, themes, tones, and narrative voices, the many pieces in this collection are like nothing else, but they have one thing in common: they share the playful humor, deep heart, sharp eye, inquisitive mind, and altogether electrifying spirit of a writer with a fierce devotion to the entertainment of the reader.
Uncommon Type
Books
A collection of seventeen wonderful short stories showing that two-time Oscar winner Tom Hanks is as talented a writer as he is an actor. A gentle Eastern European immigrant arrives in New York City after his family and his life have been torn apart by his country's civil war. A man who loves to bowl rolls a perfect game--and then another and then another and then many more in a row until he winds up ESPN's newest celebrity, and he must decide if the combination of perfection and celebrity has ruined the thing he loves. An eccentric billionaire and his faithful executive assistant venture into America looking for acquisitions and discover a down and out motel, romance, and a bit of real life. These are just some of the tales Tom Hanks tells in this first collection of his short stories. They are surprising, intelligent, heartwarming, and, for the millions and millions of Tom Hanks fans, an absolute must-have!
Seveneves
Books
From the #1 New York Times bestselling author of Anathem, Reamde, and Cryptonomicon comes an exciting and thought-provoking science fiction epic—a grand story of annihilation and survival spanning five thousand years. What would happen if the world were ending? A catastrophic event renders the earth a ticking time bomb. In a feverish race against the inevitable, nations around the globe band together to devise an ambitious plan to ensure the survival of humanity far beyond our atmosphere, in outer space. But the complexities and unpredictability of human nature coupled with unforeseen challenges and dangers threaten the intrepid pioneers, until only a handful of survivors remain . . . Five thousand years later, their progeny—seven distinct races now three billion strong—embark on yet another audacious journey into the unknown . . . to an alien world utterly transformed by cataclysm and time: Earth. A writer of dazzling genius and imaginative vision, Neal Stephenson combines science, philosophy, technology, psychology, and literature in a magnificent work of speculative fiction that offers a portrait of a future that is both extraordinary and eerily recognizable. As he did in Anathem, Cryptonomicon, the Baroque Cycle, and Reamde, Stephenson explores some of our biggest ideas and perplexing challenges in a breathtaking saga that is daring, engrossing, and altogether brilliant.