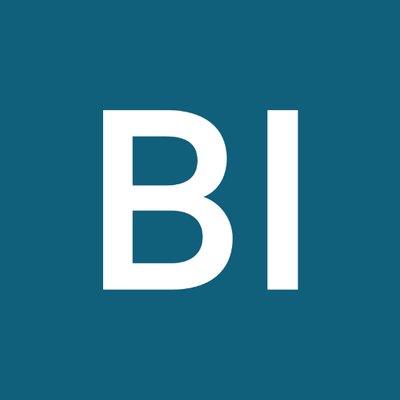 The Best Business Books of 2017
5 Books | by Business Insider
The holidays are the perfect time to catch up with some of the best business books of the year, or give one as a gift.
Black Edge
Books
NEW YORK TIMES BESTSELLER • The story of the billionaire trader Steven A. Cohen, the rise and fall of his hedge fund, SAC Capital, and the largest insider trading investigation in history—for readers of The Big Short, Den of Thieves, and Dark Money. The rise over the last two decades of a powerful new class of billionaire financiers marks a singular shift in the American economic and political landscape. Their vast reserves of concentrated wealth have allowed a small group of big winners to write their own rules of capitalism and public policy. How did we get here? Through meticulous reporting and powerful storytelling, New Yorker staff writer Sheelah Kolhatkar shows how Steve Cohen became one of the richest and most influential figures in finance—and what happened when the Justice Department put him in its crosshairs. Cohen and his fellow pioneers of the hedge fund industry didn't lay railroads, build factories, or invent new technologies. Rather, they made their billions through speculation, by placing bets in the market that turned out to be right more often than wrong—and for this they have gained not only extreme personal wealth but formidable influence throughout society. Hedge funds now manage nearly $3 trillion in assets, and competition between them is so fierce that traders will do whatever they can to get an edge. Cohen was one of the industry's greatest success stories. He mastered poker in high school, went off to Wharton, and in 1992 launched SAC Capital, which he built into a $15 billion empire, almost entirely on the basis of his wizardlike stock trading. He cultivated an air of mystery, reclusiveness, and extreme excess, building a 35,000 square foot mansion in Greenwich, Connecticut, and amassing one of the largest private art collections in the world. On Wall Street, Cohen was revered as a genius. That image was shattered when SAC became the target of a sprawling, seven-year government investigation. Labeled by prosecutors as a "magnet for market cheaters" whose culture encouraged the relentless hunt for "edge"—and even "black edge," or inside information—SAC was ultimately indicted in connection with a vast insider trading scheme, even as Cohen himself was never charged. Black Edge offers a revelatory look at the gray zone in which so much of Wall Street functions, and a window into the transformation of the U.S. economy. It's a riveting, true-life legal thriller that takes readers inside the government's pursuit of Cohen and his employees, and raises urgent questions about the power and wealth of those who sit at the pinnacle of modern Wall Street. Praise for Black Edge "A modern version of Moby-Dick, with wiretaps rather than harpoons."—Jennifer Senior, The New York Times "Excellent."—The Economist "If you liked James B. Stewart's Den of Thieves, Sheelah Kolhatkar's thrilling Black Edge should be next on your reading list."—The Wall Street Journal "A lot of people do not trust Wall Street. They regard it as a moneymaking machine for those who work there, which has little interest in practice in its stated aim of channeling capital into businesses and helping them to grow for the broader benefit of society. For such skeptics, Steven Cohen is Exhibit A."—John Gapper, Financial Times "A richly reported, entertaining tale about the cat-and-mouse game between the government and Cohen."—Andrew Ross Sorkin, The New York Times Book Review
Principles
Books
#1 New York Times Bestseller "Significant...The book is both instructive and surprisingly moving." —The New York Times Ray Dalio, one of the world's most successful investors and entrepreneurs, shares the unconventional principles that he's developed, refined, and used over the past forty years to create unique results in both life and business—and which any person or organization can adopt to help achieve their goals. In 1975, Ray Dalio founded an investment firm, Bridgewater Associates, out of his two-bedroom apartment in New York City. Forty years later, Bridgewater has made more money for its clients than any other hedge fund in history and grown into the fifth most important private company in the United States, according to Fortune magazine. Dalio himself has been named to Time magazine's list of the 100 most influential people in the world. Along the way, Dalio discovered a set of unique principles that have led to Bridgewater's exceptionally effective culture, which he describes as "an idea meritocracy that strives to achieve meaningful work and meaningful relationships through radical transparency." It is these principles, and not anything special about Dalio—who grew up an ordinary kid in a middle-class Long Island neighborhood—that he believes are the reason behind his success. In Principles, Dalio shares what he's learned over the course of his remarkable career. He argues that life, management, economics, and investing can all be systemized into rules and understood like machines. The book's hundreds of practical lessons, which are built around his cornerstones of "radical truth" and "radical transparency," include Dalio laying out the most effective ways for individuals and organizations to make decisions, approach challenges, and build strong teams. He also describes the innovative tools the firm uses to bring an idea meritocracy to life, such as creating "baseball cards" for all employees that distill their strengths and weaknesses, and employing computerized decision-making systems to make believability-weighted decisions. While the book brims with novel ideas for organizations and institutions, Principles also offers a clear, straightforward approach to decision-making that Dalio believes anyone can apply, no matter what they're seeking to achieve. Here, from a man who has been called both "the Steve Jobs of investing" and "the philosopher king of the financial universe" (CIO magazine), is a rare opportunity to gain proven advice unlike anything you'll find in the conventional business press.
Tribe of Mentors
Books
We All Need Mentors. Here Are More than 100 of the World's Best. When facing life's questions, who do you turn to for advice? We all need mentors, particularly when the odds seem stacked against us. To find his own, four-time #1 best-selling author Tim Ferriss tracked down more than 100 eclectic experts to help him, and you, navigate life. Through short, action-packed profiles, he shares their secrets for success, happiness, meaning, and more. No matter the challenge or opportunity, something in these pages can help. You will learn: • The three books legendary investor Ray Dalio recommends most often • Lessons and tips from elite athletes like Maria Sharapova, Kelly Slater, Dara Torres, Tony Hawk, Dan Gable, and more • How and why Facebook co-founder Dustin Moskovitz says no to most incoming requests • The mental models of poker phenoms Daniel Negreanu, Annie Duke, Fedor Holz, and Liv Boeree • The meditation and mindfulness practices of David Lynch, Jimmy Fallon, Sharon Salzberg, Rick Rubin, Richa Chadha, Sarah Elizabeth Lewis, and others • The high-school loss that motivated actor Terry Crews for life . . . and how you can use the lesson • Why TED curator Chris Anderson thinks "pursue your passion" is terrible advice • Why renowned designer Debbie Millman believes in therapy but not in work-life balance • How Yuval Noah Harari's Sapiens went from repeated rejections to global mega-bestseller • The new beliefs, behaviors, and habits that have most helped cryptocurrency icons (founders of Ethereum, Zcash, etc.) in the last five years • Why Arianna Huffington recommends that you regularly scramble apps on your phone • The "bar complex" exercise that keeps country star Tim McGraw young • Why bestselling author Steven Pressfield believes college students should drive trucks and become cowboys • Why comedian Patton Oswalt wishes at least one catastrophic failure on anyone in the arts • Astrophysicist Janna Levin's unique reframe that helps her see obstacles as opportunities • Why actor Ben Stiller likes to dunk his head in a bucket of ice in the morning • Why Dropbox co-founder Drew Houston's cheat sheet for his younger self would include a tennis ball, a circle, and the number 30,000. Other mentors include Neil Gaiman, Ashton Kutcher, Dita Von Teese, Marc Benioff, Evan Williams, Brandon Stanton, Esther Perel, Darren Aronofsky, Steve Aoki, Joseph Gordon-Levitt, Stephanie McMahon, Craig Newmark, Gretchen Rubin, Bear Grylls, Laura Walker, Mr. Money Mustache (Pete Adeney), Linda Rottenberg, Jesse Williams, and many more.
Janesville
Books
"Moving and magnificently well-researched...Janesville joins a growing family of books about the evisceration of the working class in the United States. What sets it apart is the sophistication of its storytelling and analysis." —The New York Times A Washington Post reporter's intimate account of the fallout from the closing of a General Motors' assembly plant in Janesville, Wisconsin—Paul Ryan's hometown—and a larger story of the hollowing of the American middle class. This is the story of what happens to an industrial town in the American heartland when its factory stills—but it's not the familiar tale. Most observers record the immediate shock of vanished jobs, but few stay around long enough to notice what happens next, when a community with a can-do spirit tries to pick itself up. Pulitzer Prize winner Amy Goldstein has spent years immersed in Janesville, Wisconsin where the nation's oldest operating General Motors plant shut down in the midst of the Great Recession, two days before Christmas of 2008. Now, with intelligence, sympathy, and insight into what connects and divides people in an era of economic upheaval, she makes one of America's biggest political issues human. Her reporting takes the reader deep into the lives of autoworkers, educators, bankers, politicians, and job re-trainers to show why it's so hard in the twenty-first century to recreate a healthy, prosperous working class. For this is not just a Janesville story or a Midwestern story. It's an American story.
Reset
Books
The "necessary and incisive" (Roxane Gay) account of the discrimination case that "has blown open a conversation about the status of women" in the workplace (The New York Times) In 2015, Ellen K. Pao sued a powerhouse Silicon Valley venture capital firm, calling out workplace discrimination and retaliation against women and other underrepresented groups. Her suit rocked the tech world—and exposed its toxic culture and its homogeneity. Her message overcame negative PR attacks that took aim at her professional conduct and her personal life, and she won widespread public support—Time hailed her as "the face of change." Though Pao lost her suit, she revolutionized the conversation at tech offices, in the media, and around the world. In Reset, she tells her full story for the first time. The daughter of immigrants, Pao was taught that through hard work she could achieve her dreams. She earned multiple Ivy League degrees, worked at top startups, and in 2005 was recruited by Kleiner Perkins, arguably the world's leading venture capital firm at the time. In many ways, she did everything right, and yet she and other women and people of color were excluded from success—cut out of decisive meetings and email discussions, uninvited to CEO dinners and lavish networking trips, and had their work undercut or appropriated by male executives. It was time for a system reset. After Kleiner, Pao became CEO of reddit, where she took forceful action to change the status quo for the company and its product. She banned revenge porn and unauthorized nude photos—an action other large media sites later followed—and shut down parts of reddit over online harassment. She and seven other women tech leaders formed Project Include, an award-winning nonprofit for accelerating diversity and inclusion in tech. In her book, Pao shines a light on troubling issues that plague today's workplace and lays out practical, inspiring, and achievable goals for a better future. Ellen K. Pao's Reset is a rallying cry—the story of a whistleblower who aims to empower everyone struggling to be heard, in Silicon Valley and beyond. Praise for Reset "Necessary and incisive . . . As Ellen Pao detailed her experiences, while also communicating her passion for the work men often impeded her from doing, I was nothing short of infuriated. It was great to see a highly accomplished woman of color speaking out like this, and hopefully this book will encourage more women to come forward, give voice to their experiences in the workplace, and contribute to meaningful change."—Roxane Gay "[Ellen Pao's] bravery in filing the lawsuit made her a hero to many women and helped change the conversation around sexism in tech. Now, Pao is back . . . with a new book, Reset, which takes readers behind the scenes of the roller coaster she's been on."—Marie Claire "Powerful . . . Sexism in the tech industry is real, pervasive and extremely damaging, as . . . Ellen Pao's forthcoming book makes clear. . . . There can be no conversation about women in tech without tackling the issue head-on. And thanks to Pao's lawsuit, that's what's been happening for the past few years. . . . Pao opened the floodgates."—HuffPost "Ellen Pao [is] a phenomenal woman. . . . For anyone who cherishes the illusion that the tech industry is somehow superior to, say, investment banking, Pao's book will come as a shock. . . . They say a fish rots from the head down. Same goes for Silicon Valley."—The Guardian