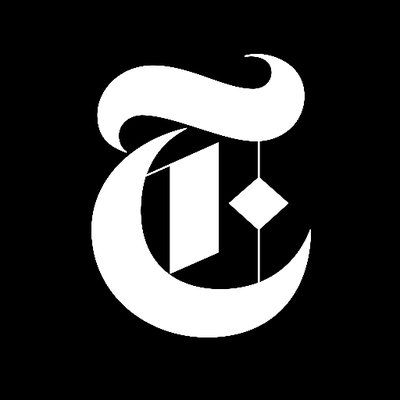 Times Readers 2017 Book Recommendations
5 Books | by The New York Times
When we published our list of the 10 Best Books of 2017, we asked you to name your favorite reads of the year over on our Facebook page. Hundreds of you responded. Here are just 10 of the thoughtful and enthusiastic recommendations you gave us.
My Absolute Darling
Books
INSTANT NEW YORK TIMES BESTSELLER ONE OF THE NEW YORK TIMES'S MOST NOTABLE BOOKS OF 2017 ONE OF THE WASHINGTON POST'S MOST NOTABLE BOOKS OF 2017 AN AMAZON.COM BEST BOOK OF THE YEAR A BUSINESS INSIDER BEST BOOK OF THE YEAR "Impossible to put down." —NPR "A novel that readers will gulp down, gasping." —The Washington Post "The word 'masterpiece' has been cheapened by too many blurbs, but My Absolute Darling absolutely is one." —Stephen King A brilliant and immersive, all-consuming read about one fourteen-year-old girl's heart-stopping fight for her own soul. Turtle Alveston is a survivor. At fourteen, she roams the woods along the northern California coast. The creeks, tide pools, and rocky islands are her haunts and her hiding grounds, and she is known to wander for miles. But while her physical world is expansive, her personal one is small and treacherous: Turtle has grown up isolated since the death of her mother, in the thrall of her tortured and charismatic father, Martin. Her social existence is confined to the middle school (where she fends off the interest of anyone, student or teacher, who might penetrate her shell) and to her life with her father. Then Turtle meets Jacob, a high-school boy who tells jokes, lives in a big clean house, and looks at Turtle as if she is the sunrise. And for the first time, the larger world begins to come into focus: her life with Martin is neither safe nor sustainable. Motivated by her first experience with real friendship and a teenage crush, Turtle starts to imagine escape, using the very survival skills her father devoted himself to teaching her. What follows is a harrowing story of bravery and redemption. With Turtle's escalating acts of physical and emotional courage, the reader watches, heart in throat, as this teenage girl struggles to become her own hero—and in the process, becomes ours as well. Shot through with striking language in a fierce natural setting, My Absolute Darling is an urgently told, profoundly moving read that marks the debut of an extraordinary new writer.
Lincoln in the Bardo
Books
#1 NEW YORK TIMES BESTSELLER • The long-awaited first novel from the author of Tenth of December: a moving and original father-son story featuring none other than Abraham Lincoln, as well as an unforgettable cast of supporting characters, living and dead, historical and invented February 1862. The Civil War is less than one year old. The fighting has begun in earnest, and the nation has begun to realize it is in for a long, bloody struggle. Meanwhile, President Lincoln's beloved eleven-year-old son, Willie, lies upstairs in the White House, gravely ill. In a matter of days, despite predictions of a recovery, Willie dies and is laid to rest in a Georgetown cemetery. "My poor boy, he was too good for this earth," the president says at the time. "God has called him home." Newspapers report that a grief-stricken Lincoln returns, alone, to the crypt several times to hold his boy's body. From that seed of historical truth, George Saunders spins an unforgettable story of familial love and loss that breaks free of its realistic, historical framework into a supernatural realm both hilarious and terrifying. Willie Lincoln finds himself in a strange purgatory where ghosts mingle, gripe, commiserate, quarrel, and enact bizarre acts of penance. Within this transitional state—called, in the Tibetan tradition, the bardo—a monumental struggle erupts over young Willie's soul. Lincoln in the Bardo is an astonishing feat of imagination and a bold step forward from one of the most important and influential writers of his generation. Formally daring, generous in spirit, deeply concerned with matters of the heart, it is a testament to fiction's ability to speak honestly and powerfully to the things that really matter to us. Saunders has invented a thrilling new form that deploys a kaleidoscopic, theatrical panorama of voices to ask a timeless, profound question: How do we live and love when we know that everything we love must end? Praise for Lincoln in the Bardo "A luminous feat of generosity and humanism."—Colson Whitehead, The New York Times Book Review "A masterpiece."—Zadie Smith "Ingenious . . . Saunders—well on his way toward becoming a twenty-first-century Twain—crafts an American patchwork of love and loss, giving shape to our foundational sorrows."—Vogue "Saunders is the most humane American writer working today."—Harper's Magazine "The novel beats with a present-day urgency—a nation at war with itself, the unbearable grief of a father who has lost a child, and a howling congregation of ghosts, as divided in death as in life, unwilling to move on."—Vanity Fair "A brilliant, Buddhist reimagining of an American story of great loss and great love."—Elle "Wildly imaginative"—Marie Claire "Mesmerizing . . . Dantesque . . . A haunting American ballad."—Publishers Weekly (starred review) "Exhilarating . . . Ruthless and relentless in its evocation not only of Lincoln and his quandary, but also of the tenuous existential state shared by all of us." —Kirkus Reviews (starred review) "It's unlike anything you've ever read, except that the grotesque humor, pathos, and, ultimately, human kindness at its core mark it as a work that could come only from Saunders."—The National
Norse Mythology
Books
Introducing an instant classic—master storyteller Neil Gaiman presents a dazzling version of the great Norse myths. Neil Gaiman has long been inspired by ancient mythology in creating the fantastical realms of his fiction. Now he turns his attention back to the source, presenting a bravura rendition of the great northern tales. In Norse Mythology, Gaiman stays true to the myths in envisioning the major Norse pantheon: Odin, the highest of the high, wise, daring, and cunning; Thor, Odin's son, incredibly strong yet not the wisest of gods; and Loki—son of a giant—blood brother to Odin and a trickster and unsurpassable manipulator. Gaiman fashions these primeval stories into a novelistic arc that begins with the genesis of the legendary nine worlds and delves into the exploits of deities, dwarfs, and giants. Once, when Thor's hammer is stolen, Thor must disguise himself as a woman—difficult with his beard and huge appetite—to steal it back. More poignant is the tale in which the blood of Kvasir—the most sagacious of gods—is turned into a mead that infuses drinkers with poetry. The work culminates in Ragnarok, the twilight of the gods and rebirth of a new time and people. Through Gaiman's deft and witty prose emerge these gods with their fiercely competitive natures, their susceptibility to being duped and to duping others, and their tendency to let passion ignite their actions, making these long-ago myths breathe pungent life again.
The Hate U Give
Books
Eight Starred Reviews! #1 New York Times Bestseller! "Absolutely riveting!" —Jason Reynolds "Stunning." —John Green "This story is necessary. This story is important." —Kirkus Reviews (starred review) "Heartbreakingly topical." —Publishers Weekly (starred review) "A marvel of verisimilitude." —Booklist (starred review) "A powerful, in-your-face novel." —The Horn Book (starred review) Sixteen-year-old Starr Carter moves between two worlds: the poor neighborhood where she lives and the fancy suburban prep school she attends. The uneasy balance between these worlds is shattered when Starr witnesses the fatal shooting of her childhood best friend Khalil at the hands of a police officer. Khalil was unarmed. Soon afterward, his death is a national headline. Some are calling him a thug, maybe even a drug dealer and a gangbanger. Protesters are taking to the streets in Khalil's name. Some cops and the local drug lord try to intimidate Starr and her family. What everyone wants to know is: what really went down that night? And the only person alive who can answer that is Starr. But what Starr does—or does not—say could upend her community. It could also endanger her life.
Turtles All the Way Down
Books
The wait is over! John Green, the #1 bestselling author of The Fault in Our Stars, is back. It all begins with a fugitive billionaire and the promise of a cash reward. Turtles All the Way Down is about lifelong friendship, the intimacy of an unexpected reunion, Star Wars fan fiction, and tuatara. But at its heart is Aza Holmes, a young woman navigating daily existence within the ever-tightening spiral of her own thoughts. In his long-awaited return, John Green shares Aza's story with shattering, unflinching clarity.