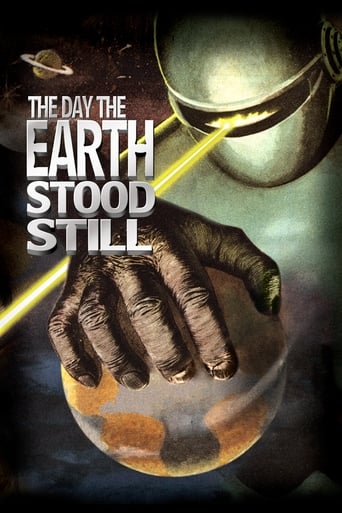 The Day the Earth Stood Still
Movies
An alien and a robot land on earth after World War II and tell mankind to be peaceful or face destruction. A classic science fiction film from Robert Wise with an exceptional message.
Planet of the Apes
Movies
An U.S. Spaceship lands on a desolate planet, stranding astronaut Taylor in a world dominated by apes, 2000 years into the future, who use a primitive race of humans for experimentation and sport. Soon Taylor finds himself among the hunted, his life in the hands of a benevolent chimpanzee scientist.
The Quiet Earth
Movies
After a top-secret experiment misfires, a scientist may be the only man left alive in the world.
2001: A Space Odyssey
Movies
Humanity finds a mysterious object buried beneath the lunar surface and sets off to find its origins with the help of HAL 9000, the world's most advanced super computer.
The Terminator
Movies
In the post-apocalyptic future, reigning tyrannical supercomputers teleport a cyborg assassin known as the "Terminator" back to 1984 to kill Sarah Connor, whose unborn son is destined to lead insurgents against 21st century mechanical hegemony. Meanwhile, the human-resistance movement dispatches a lone warrior to safeguard Sarah. Can he stop the virtually indestructible killing machine?