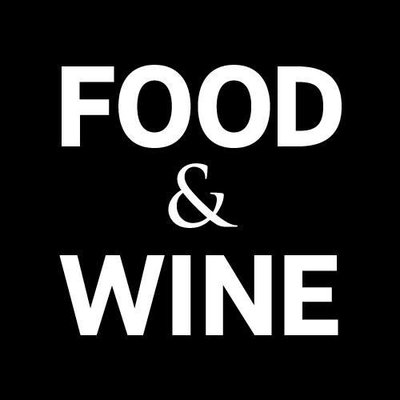 Winter Cocktails
5 Items | by Food & Wine
From citrus cocktails to creative twists on warm (boozy) eggnogs, these winter cocktails will cheer you up as the days get darker.
Foggy Dew
Misc
Mixologist Jack McGarry combines raisiny Pedro Ximénez sherry and vanilla-inflected Jameson Black Barrel whiskey to create this Irish take on eggnog. Ingredients 1 1/2 ounces Irish whiskey, preferably 12-year-old 1 ounce Jamaican rum 1 ounce Pedro Ximénez sherry 1 1/2 ounces chilled half-and-half 1/2 ounce Vanilla Simple Syrup 1 large egg Ice Pinch of freshly grated nutmeg, for garnish How to Make It In a cocktail shaker, combine all of the ingredients except ice and the garnish and shake vigorously. Fill the shaker with ice and shake again. Strain into a chilled mug or fizz glass and garnish with the nutmeg.
Citrus-Cinnamon Punch
Misc
Cinnamon flavors lots of holiday drinks, from eggnog to mulled wine. Here it appears in a juicy punch that's delicious spiked with Grand Marnier or Cognac. Ingredients: ORANGE REDUCTION 2 1/ 4 cups fresh orange juice Strips of zest from 2 navel oranges Three 3-inch-long cinnamon sticks, broken into pieces PUNCH 3 cups fresh orange juice 2 cups fresh red grapefruit juice 1 tablespoon grenadine syrup 2 1/2 cups cold grapefruit soda (20 ounces) Orange slices and ground cinnamon, for garnish How to Make It: Step 1 - Make the Orange Reduction In a saucepan, boil the orange juice, zest and cinnamon sticks over moderately high heat until reduced to 1 cup, 8 minutes. Strain and let cool. Step 2 - Make the Punch In a large glass pitcher, combine the orange reduction with the orange and grapefruit juices and the grenadine. Stir well and refrigerate until chilled, about 1 hour. Just before serving, pour in the grapefruit soda. Dust the orange slices with cinnamon and serve in the punch.
Gaelic Punch
Misc
For hot punches, young Irish whiskeys work best. Heat intensifies the tannic edge of older whiskeys; young ones stay smooth. Ingredients: Pinch of freshly grated nutmeg, for garnish 3/4 cup Demerara or other raw sugar 40 ounces boiling water One 750-ml bottle Irish whiskey Strips of zest from 6 lemons, plus 6 thin lemon slices, each studded with 4 cloves, for garnish How to Make It: In a heatproof bowl, muddle the lemon zest with the sugar. Let stand for 1 to 2 hours. Muddle again, add 8 ounces boiling water and stir until the sugar dissolves. Strain into a warm heatproof bowl and stir in the whiskey. Add the remaining 32 ounces of boiling water and garnish with the studded lemon slices and nutmeg.
Hot Spiced Wine
Misc
Red wine and kirsch (a brandy made from cherries) are the base for this delicious seasonal drink, which is laced with citrus and warming spices like cinnamon, cardamom and black pepper. Ingredients: 2 bottles light-bodied red wine 1 1/4 cups sugar Zest of 1 orange Zest of 1 lemon 3 black peppercorns, crushed 2 cardamom pods, crushed One 3-inch cinnamon stick, crushed 1 clove, crushed 1/2 cup kirsch How to Make It: In a large saucepan, combine the red wine with the sugar and the orange and lemon zests. Put the spices in a tea ball and add to the saucepan. Bring the wine to a very slow simmer over moderate heat, stirring to dissolve the sugar. Remove from the heat, discard the tea ball and stir in the kirsch. Ladle the spiced wine into heatproof glasses and serve at once.
Apple-Brandy Hot Toddies
Misc
A hot toddy is basically a shot or two of any potent spirit added to a cup of hot water. At Paley's Place in Portland, Oregon, bartender Suzanne Bozarth puts a French spin on this warming drink with a slug of apple brandy, such as Calvados. Ingredients: 1 1/2 cups water 2 tablespoons plus 2 teaspoons honey 1/2 cup fresh lemon juice 2 cups apple brandy, preferably Calvados Eight 3-inch cinnamon sticks How to Make It: In small saucepan, bring the water to a boil. Remove from the heat and stir in the honey until dissolved. Stir in the lemon juice and apple brandy. Set a cinnamon stick in each of 8 mugs or heatproof glasses, pour in the hot liquid and serve.