Wonder Woman
Movies
An Amazon princess comes to the world of Man to become the greatest of the female superheroes.
The Eagle Huntress
Movies
Follow Aisholpan, a 13-year-old girl, as she trains to become the first female in twelve generations of her Kazakh family to become an eagle hunter, and rise to the pinnacle of a tradition that has been typically been handed down from father to son for centuries.
Pan's Labyrinth
Movies
Living with her tyrannical stepfather in a new home with her pregnant mother, 10-year-old Ofelia feels alone until she explores a decaying labyrinth guarded by a mysterious faun who claims to know her destiny. If she wishes to return to her real father, Ofelia must complete three terrifying tasks.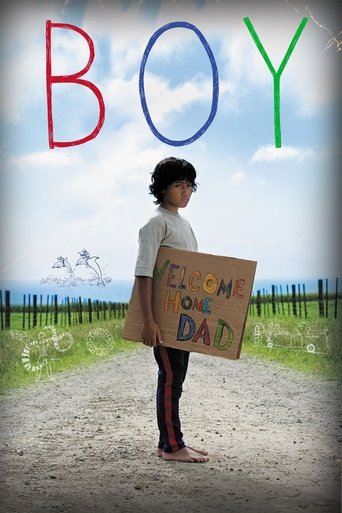 Boy
Movies
It's 1984, and Michael Jackson is king - even in Waihau Bay, New Zealand. Here we meet Boy, an 11-year-old who lives on a farm with his gran, a goat, and his younger brother, Rocky (who thinks he has magic powers). Shortly after Gran leaves for a week, Boy's father, Alamein, appears out of the blue. Having imagined a heroic version of his father during his absence, Boy comes face to face with the real version-an incompetent hoodlum who has returned to find a bag of money he buried years before. This is where the goat enters.
Planet Earth
Movies
A documentary miniseries described by its makers as "the definitive look at the diversity of our planet". Each 50 minute episode features a global overview of a different biome or habitat on Earth (Polar, Mountain, Cave, Desert, Plains, Fresh Water, Seas, Ocean, Forest), followed by a ten-minute featurette which takes a behind-the-scenes look at the challenges of filming the episode.