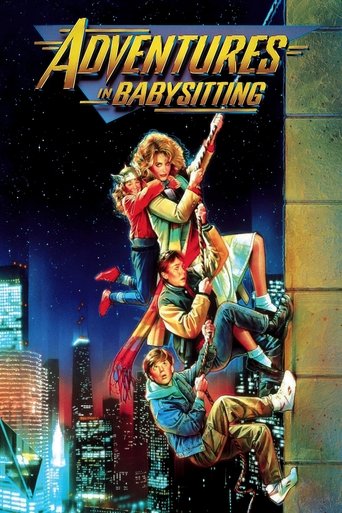 Adventures in Babysitting
Movies
When plans with her boyfriend fall through, high school senior Chris Parker ends up babysitting the Anderson kids, Brad and Sara. What should be a quiet night in, however, turns into a series of ridiculous exploits, starting when they leave the house to pick up Chris' friend Brenda. Soon, Brad's buddy Daryl is involved, and the group must contend with car thieves, blues musicians and much more.
Fletch
Movies
A veritable chameleon, investigative reporter Irwin "Fletch" Fletcher might drive his editor up the wall, but he always produces great pieces for the newspaper. When his next story is about the drug trade taking place on the beach, Fletch goes undercover as a homeless man. Unaware of Fletch's true identity, businessman Alan Stanwyk offers Fletch $50,000 to kill him. Intrigued, Fletch decides to unearth the full story behind the offer.
The Princess Bride
Movies
In this enchantingly cracked fairy tale, the beautiful Princess Buttercup and the dashing Westley must overcome staggering odds to find happiness amid six-fingered swordsmen, murderous princes, Sicilians and rodents of unusual size. But even death can't stop these true lovebirds from triumphing.
Dirty Rotten Scoundrels
Movies
Two con men try to settle their rivalry by betting on who can swindle a young American heiress out of $50,000 first.
Stripes
Movies
John Winger, an indolent sad sack in his 30s, impulsively joins the U.S. Army after losing his job, his girlfriend and his apartment.