Kiki's Delivery Service
Movies
A young witch, on her mandatory year of independent life, finds fitting into a new community difficult while she supports herself by running an air courier service.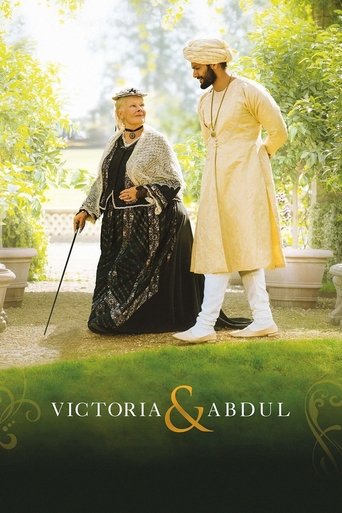 Victoria & Abdul
Movies
Queen Victoria strikes up an unlikely friendship with a young Indian clerk named Abdul Karim.
Get Out
Movies
Chris and his girlfriend Rose go upstate to visit her parents for the weekend. At first, Chris reads the family's overly accommodating behavior as nervous attempts to deal with their daughter's interracial relationship, but as the weekend progresses, a series of increasingly disturbing discoveries lead him to a truth that he never could have imagined.
Slumdog Millionaire
Movies
Jamal Malik is an impoverished Indian teen who becomes a contestant on the Hindi version of 'Who Wants to Be a Millionaire?' but, after he wins, he is suspected of cheating.
Planet Earth
Movies
A documentary miniseries described by its makers as "the definitive look at the diversity of our planet". Each 50 minute episode features a global overview of a different biome or habitat on Earth (Polar, Mountain, Cave, Desert, Plains, Fresh Water, Seas, Ocean, Forest), followed by a ten-minute featurette which takes a behind-the-scenes look at the challenges of filming the episode.