Black Mirror
Shows
A contemporary British re-working of The Twilight Zone with stories that tap into the collective unease about our modern world. Over the last ten years, technology has transformed almost every aspect of our lives before we've had time to stop and question it. In every home; on every desk; in every palm - a plasma screen; a monitor; a smartphone - a black mirror of our 21st Century existence.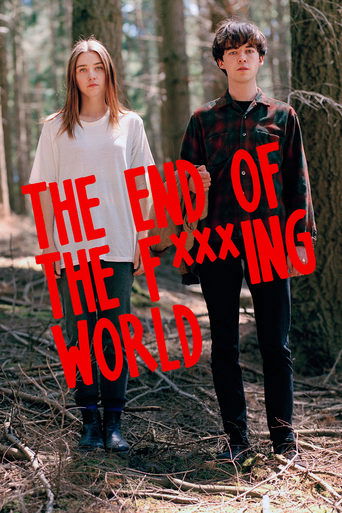 The End of the ****ing World
Shows
James is 17 and is pretty sure he is a psychopath. Alyssa, also 17, is the cool and moody new girl at school. The pair make a connection and she persuades him to embark on a darkly comedic road trip in search of her real father.
Wormwood
Shows
In this genre-bending tale, Errol Morris explores the mysterious death of a U.S. scientist entangled in a secret Cold War program known as MK-Ultra.
Lovesick
Shows
After finding out he has an STI, Dylan must get back in touch with every girl he has ever had sex with to let them know the bad news.
Easy
Shows
This eclectic, star-studded anthology follows diverse Chicagoans fumbling through the modern maze of love, sex, technology and culture. First dates, friends with benefits, couples with kids. Whatever your relationship status is, it's always complicated.