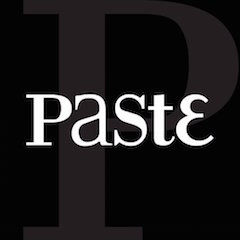 Bill Nye's 10 Favorite Books
5 Books | by Paste Magazine
Bookseller One Grand Books has asked celebrities to name the ten titles they'd take to a desert island, and they've shared the results with Vulture. Below is scientist and TV personality Bill Nye's list.
Elements of Style
Books
The Elements of Style (1918), by William Strunk, Jr., and E.B. White, is an American English writing style guide. It is the best-known, most influential prescriptive treatment of English grammar and usage, and often is required reading and usage in U.S. high school and university composition classes. This edition of The Elements of Style details eight elementary rules of usage, ten elementary principles of composition, "a few matters of form," and a list of commonly misused words and expressions.
Cosmos
Books
Presents an illustrated guide to the universe and to Earth's relationship to it, moving from theories of creation to humankind's discovery of the cosmos, to general relativity, to space missions, and beyond.
Born Standing Up
Books
Steve Martin has been an international star for over thirty years. Here, for the first time, he looks back to the beginning of his career and charmingly evokes the young man he once was. Born in Texas but raised in California, Steve was seduced early by the comedy shows that played on the radio when the family travelled back and forth to visit relatives. When Disneyland opened just a couple of miles away from home, an enchanted Steve was given his first chance to learn magic and entertain an audience. He describes how he noted the reaction to each joke in a ledger - 'big laugh' or 'quiet' - and assiduously studied the acts of colleagues, stealing jokes when needed. With superb detail, Steve recreates the world of small, dark clubs and the fear and exhilaration of standing in the spotlight. While a philosophy student at UCLA, he worked hard at local clubs honing his comedy and slowly attracting a following until he was picked up to write for TV. From here on, Steve Martin became an acclaimed comedian, packing out venues nationwide. One night, however, he noticed empty seats and realised he had 'reached the top of the rollercoaster'. BORN STANDING UP is a funny and riveting chronicle of how Steve Martin became the comedy genius we now know and is also a fascinating portrait of an era.
Hillbilly Elegy
Books
NEW YORK TIMES BESTSELLER "A riveting book."—The Wall Street Journal "Essential reading."—David Brooks, New York Times From a former marine and Yale Law School graduate, a powerful account of growing up in a poor Rust Belt town that offers a broader, probing look at the struggles of America's white working class Hillbilly Elegy is a passionate and personal analysis of a culture in crisis—that of white working-class Americans. The decline of this group, a demographic of our country that has been slowly disintegrating over forty years, has been reported on with growing frequency and alarm, but has never before been written about as searingly from the inside. J. D. Vance tells the true story of what a social, regional, and class decline feels like when you were born with it hung around your neck. The Vance family story begins hopefully in postwar America. J. D.'s grandparents were "dirt poor and in love," and moved north from Kentucky's Appalachia region to Ohio in the hopes of escaping the dreadful poverty around them. They raised a middle-class family, and eventually their grandchild (the author) would graduate from Yale Law School, a conventional marker of their success in achieving generational upward mobility. But as the family saga of Hillbilly Elegy plays out, we learn that this is only the short, superficial version. Vance's grandparents, aunt, uncle, sister, and, most of all, his mother, struggled profoundly with the demands of their new middle-class life, and were never able to fully escape the legacy of abuse, alcoholism, poverty, and trauma so characteristic of their part of America. Vance piercingly shows how he himself still carries around the demons of their chaotic family history. A deeply moving memoir with its share of humor and vividly colorful figures, Hillbilly Elegy is the story of how upward mobility really feels. And it is an urgent and troubling meditation on the loss of the American dream for a large segment of this country.