Saturday Night Live
Shows
A late-night live television sketch comedy and variety show created by Lorne Michaels. The show's comedy sketches, which parody contemporary culture and politics, are performed by a large and varying cast of repertory and newer cast members. Each episode is hosted by a celebrity guest, who usually delivers an opening monologue and performs in sketches with the cast, and features performances by a musical guest.
The Crown
Shows
The gripping, decades-spanning inside story of Her Majesty Queen Elizabeth II and the Prime Ministers who shaped Britain's post-war destiny. The Crown tells the inside story of two of the most famous addresses in the world – Buckingham Palace and 10 Downing Street – and the intrigues, love lives and machinations behind the great events that shaped the second half of the 20th century. Two houses, two courts, one Crown.
Grey's Anatomy
Shows
Follows the personal and professional lives of a group of doctors at Seattle's Grey Sloan Memorial Hospital.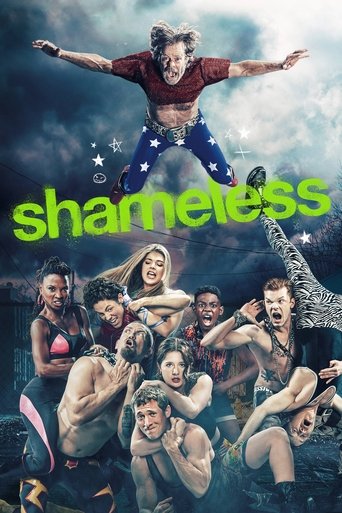 Shameless
Shows
Chicagoan Frank Gallagher is the proud single dad of six smart, industrious, independent kids, who without him would be... perhaps better off. When Frank's not at the bar spending what little money they have, he's passed out on the floor. But the kids have found ways to grow up in spite of him. They may not be like any family you know, but they make no apologies for being exactly who they are.
Summer Heights High
Shows
Summer Heights High is an Australian television mockumentary series written by and starring Chris Lilley. It is a parody of high-school life epitomised by its three protagonists: effeminate and megalomaniacal "Director of Performing Arts" Mr G; self-absorbed, privileged teenager Ja'mie King; and disobedient, vulgar Tongan student Jonah Takalua. All played by Lilley, the characters never interact. It lampoons Australian high school life and many aspects of the human condition and is filmed in a documentary style, with non-actors playing supporting characters. Following a similar format to Lilley's previous series, We Can Be Heroes: Finding The Australian of the Year, Lilley plays multiple characters in the show. Filmed in Melbourne at Brighton Secondary College, the series premiered on 5 September 2007 at 9:30 pm on ABC TV and continued for eight weekly episodes until 24 October 2007. Each episode was also released as a weekly podcast directly after its screening via both the official website and through any RSS podcast client in either WMV or MPEG-4. Summer Heights High was a massive ratings success for the Australian Broadcasting Corporation, and was met with mostly positive critical reaction. In 2008, the series won a Logie Award for Most Popular Light Entertainment/Comedy Program.