The 100
Shows
Based on the books by Kass Morgan, this show takes place 100 years in the future, when the Earth has been abandoned due to radioactivity. The last surviving humans live on an ark orbiting the planet — but the ark won't last forever. So the repressive regime picks 100 expendable juvenile delinquents to send down to Earth to see if the planet is still habitable.
Adventure Time
Shows
Adventure Time is an American animated television series created by Pendleton Ward for Cartoon Network. The series follows the adventures of Finn, a human boy, and his best friend and adoptive brother Jake, a dog with magical powers to change shape and grow and shrink at will. Finn and Jake live in the post-apocalyptic Land of Ooo. Along the way, they interact with the other main characters of the show: Princess Bubblegum, The Ice King, and Marceline the Vampire Queen.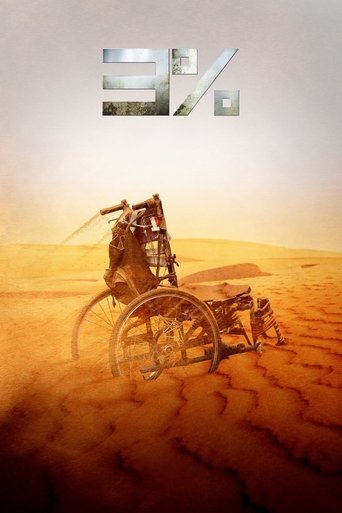 3%
Shows
A thriller set in a world sharply divided between progress and devastation, where people are given the chance to make it to the "better side" but only 3% of the candidates succeed.
Battlestar Galactica
Shows
When an old enemy, the Cylons, resurface and obliterate the 12 colonies, the crew of the aged Galactica protect a small civilian fleet - the last of humanity - as they journey toward the fabled 13th colony, Earth.
Sign up to the see the full list!
Check out the rest of the list with a free account
Already have an account? Sign in