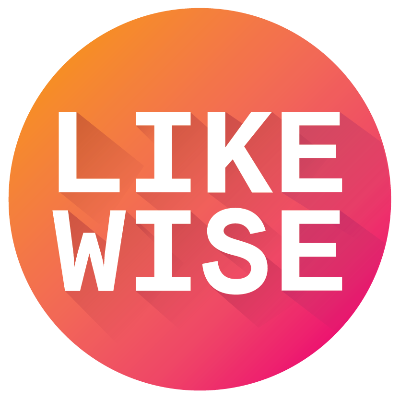 25 Best Books from Every Genre in 2019
5 Books | by Likewise
2019 was a great year for readers! We rounded up our two favorites from each genre this year- a perfect head start for your 2020 reading list.
Furious Hours
Books
This "superbly written true-crime story" (Michael Lewis, The New York Times Book Review) masterfully brings together the tales of a serial killer in 1970s Alabama and of Harper Lee, the beloved author of To Kill a Mockingbird, who tried to write his story.Reverend Willie Maxwell was a rural preacher accused of murdering five of his family members, but with the help of a savvy lawyer, he escaped justice for years until a relative assassinated him at the funeral of his last victim. Despite hundreds of witnesses, Maxwell's murderer was acquitted—thanks to the same attorney who had previously defended the reverend himself. Sitting in the audience during the vigilante's trial was Harper Lee, who spent a year in town reporting on the Maxwell case and many more trying to finish the book she called The Reverend. Cep brings this remarkable story to life, from the horrifying murders to the courtroom drama to the racial politics of the Deep South, while offering a deeply moving portrait of one of our most revered writers.
Recursion
Books
NEW YORK TIMES BESTSELLER * From the bestselling author of Dark Matter and the Wayward Pines trilogy comes a relentless thriller about time, identity, and memory--his most mind-boggling, irresistible work to date, and the inspiration for Shondaland's upcoming Netflix film. "Gloriously twisting . . . a heady campfire tale of a novel."--The New York Times Book Review NAMED ONE OF THE BEST BOOKS OF THE YEAR BY Time * NPR * BookRiot Reality is broken. At first, it looks like a disease. An epidemic that spreads through no known means, driving its victims mad with memories of a life they never lived. But the force that's sweeping the world is no pathogen. It's just the first shock wave, unleashed by a stunning discovery--and what's in jeopardy is not our minds but the very fabric of time itself. In New York City, Detective Barry Sutton is closing in on the truth--and in a remote laboratory, neuroscientist Helena Smith is unaware that she alone holds the key to this mystery . . . and the tools for fighting back. Together, Barry and Helena will have to confront their enemy--before they, and the world, are trapped in a loop of ever-growing chaos. Praise for Recursion "An action-packed, brilliantly unique ride that had me up late and shirking responsibilities until I had devoured the last page . . . a fantastic read."--Andy Weir, #1 New York Times bestselling author of The Martian "Another profound science-fiction thriller. Crouch masterfully blends science and intrigue into the experience of what it means to be deeply human."--Newsweek "Definitely not one to forget when you're packing for vacation . . . [Crouch] breathes fresh life into matters with a mix of heart, intelligence, and philosophical musings."--Entertainment Weekly "A trippy journey down memory lane . . . [Crouch's] intelligence is an able match for the challenge he's set of overcoming the structure of time itself."--Time "Wildly entertaining . . . another winning novel from an author at the top of his game."--AV Club
Say Nothing
Books
One of the New York Times 10 Best Books of the YearBEST NONFICTION BOOK OF THE YEAR - TIME MAGAZINEONE OF THE BEST 10 BOOKS OF THE YEAR - WASHINGTON POSTNEW YORK TIMES BESTSELLERNATIONAL BOOK CRITICS CIRCLE AWARD FINALISTWINNER OF THE ORWELL PRIZELONGLISTED FOR THE NATIONAL BOOK AWARD "Masked intruders dragged Jean McConville, a 38-year-old widow and mother of 10, from her Belfast home in 1972. In this meticulously reported book -- as finely paced as a novel -- Keefe uses McConville's murder as a prism to tell the history of the Troubles in Northern Ireland. Interviewing people on both sides of the conflict, he transforms the tragic damage and waste of the era into a searing, utterly gripping saga." - New York Times Book Review, Ten Best Books of the YearFrom award-winning New Yorker staff writer Patrick Radden Keefe, a stunning, intricate narrative about a notorious killing in Northern Ireland and its devastating repercussionsIn December 1972, Jean McConville, a thirty-eight-year-old mother of ten, was dragged from her Belfast home by masked intruders, her children clinging to her legs. They never saw her again. Her abduction was one of the most notorious episodes of the vicious conflict known as The Troubles. Everyone in the neighborhood knew the I.R.A. was responsible. But in a climate of fear and paranoia, no one would speak of it. In 2003, five years after an accord brought an uneasy peace to Northern Ireland, a set of human bones was discovered on a beach. McConville's children knew it was their mother when they were told a blue safety pin was attached to the dress--with so many kids, she had always kept it handy for diapers or ripped clothes.Patrick Radden Keefe's mesmerizing book on the bitter conflict in Northern Ireland and its aftermath uses the McConville case as a starting point for the tale of a society wracked by a violent guerrilla war, a war whose consequences have never been reckoned with. The brutal violence seared not only people like the McConville children, but also I.R.A. members embittered by a peace that fell far short of the goal of a united Ireland, and left them wondering whether the killings they committed were not justified acts of war, but simple murders. From radical and impetuous I.R.A. terrorists such as Dolours Price, who, when she was barely out of her teens, was already planting bombs in London and targeting informers for execution, to the ferocious I.R.A. mastermind known as The Dark, to the spy games and dirty schemes of the British Army, to Gerry Adams, who negotiated the peace but betrayed his hardcore comrades by denying his I.R.A. past--Say Nothing conjures a world of passion, betrayal, vengeance, and anguish.
The Testaments
Books
A New York Times bestselling modern masterpiece that "reminds us of the power of truth in the face of evil" (People)—and can be read on its own or as a sequel to Margaret Atwood's classic, The Handmaid's Tale. "Atwood's powers are on full display" (Los Angeles Times) in this deeply compelling Booker Prize-winning novel, now updated with additional content that explores the historical sources, ideas, and material that inspired Atwood. More than fifteen years after the events of The Handmaid's Tale, the theocratic regime of the Republic of Gilead maintains its grip on power, but there are signs it is beginning to rot from within. At this crucial moment, the lives of three radically different women converge, with potentially explosive results. Two have grown up as part of the first generation to come of age in the new order. The testimonies of these two young women are joined by a third: Aunt Lydia. Her complex past and uncertain future unfold in surprising and pivotal ways. With The Testaments, Margaret Atwood opens up the innermost workings of Gilead, as each woman is forced to come to terms with who she is, and how far she will go for what she believes.
Sign up to see the full list!
Sign up with Likewise to see the rest of this list + get more personalized content recommendations tailored to your interests.
Already have an account? Log in