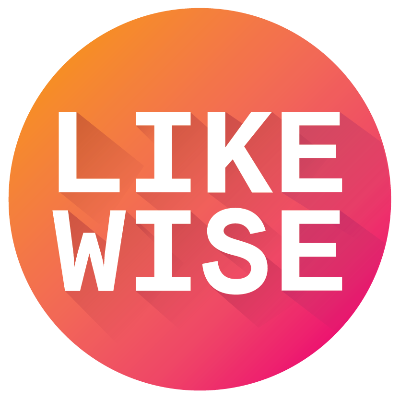 50 Books You Don't Want to Read 🎧
5 Books | by Likewise
Because you should be listening to them! The best audiobooks chosen by the Likewise community.
Born a Crime
Books
#1 NEW YORK TIMES BESTSELLER • The compelling, inspiring, and comically sublime story of one man's coming-of-age, set during the twilight of apartheid and the tumultuous days of freedom that followedNAMED ONE OF PASTE'S BEST MEMOIRS OF THE DECADE • NAMED ONE OF THE BEST BOOKS OF THE YEAR BY Michiko Kakutani, New York Times • USA Today • San Francisco Chronicle • NPR • Esquire • Newsday • Booklist Trevor Noah's unlikely path from apartheid South Africa to the desk of The Daily Show began with a criminal act: his birth. Trevor was born to a white Swiss father and a black Xhosa mother at a time when such a union was punishable by five years in prison. Living proof of his parents' indiscretion, Trevor was kept mostly indoors for the earliest years of his life, bound by the extreme and often absurd measures his mother took to hide him from a government that could, at any moment, steal him away. Finally liberated by the end of South Africa's tyrannical white rule, Trevor and his mother set forth on a grand adventure, living openly and freely and embracing the opportunities won by a centuries-long struggle. Born a Crime is the story of a mischievous young boy who grows into a restless young man as he struggles to find himself in a world where he was never supposed to exist. It is also the story of that young man's relationship with his fearless, rebellious, and fervently religious mother—his teammate, a woman determined to save her son from the cycle of poverty, violence, and abuse that would ultimately threaten her own life. The stories collected here are by turns hilarious, dramatic, and deeply affecting. Whether subsisting on caterpillars for dinner during hard times, being thrown from a moving car during an attempted kidnapping, or just trying to survive the life-and-death pitfalls of dating in high school, Trevor illuminates his curious world with an incisive wit and unflinching honesty. His stories weave together to form a moving and searingly funny portrait of a boy making his way through a damaged world in a dangerous time, armed only with a keen sense of humor and a mother's unconventional, unconditional love.Praise for Born a Crime"Compelling . . . By turns alarming, sad and funny, [Trevor Noah's] book provides a harrowing look, through the prism of Mr. Noah's family, at life in South Africa under apartheid. . . . Born a Crime is not just an unnerving account of growing up in South Africa under apartheid, but a love letter to the author's remarkable mother."—Michiko Kakutani, The New York Times
The Martian
Books
Nominated as one of America's best-loved novels by PBS's The Great American Read Six days ago, astronaut Mark Watney became one of the first people to walk on Mars. Now, he's sure he'll be the first person to die there. After a dust storm nearly kills him and forces his crew to evacuate while thinking him dead, Mark finds himself stranded and completely alone with no way to even signal Earth that he's alive--and even if he could get word out, his supplies would be gone long before a rescue could arrive. Chances are, though, he won't have time to starve to death. The damaged machinery, unforgiving environment, or plain-old "human error" are much more likely to kill him first. But Mark isn't ready to give up yet. Drawing on his ingenuity, his engineering skills--and a relentless, dogged refusal to quit--he steadfastly confronts one seemingly insurmountable obstacle after the next. Will his resourcefulness be enough to overcome the impossible odds against him?
Becoming
Books
An intimate, powerful, and inspiring memoir by the former First Lady of the United States #1 NEW YORK TIMES BESTSELLER * WATCH THE NETFLIX ORIGINAL DOCUMENTARY * OPRAH'S BOOK CLUB PICK * NAACP IMAGE AWARD WINNER In a life filled with meaning and accomplishment, Michelle Obama has emerged as one of the most iconic and compelling women of our era. As First Lady of the United States of America--the first African American to serve in that role--she helped create the most welcoming and inclusive White House in history, while also establishing herself as a powerful advocate for women and girls in the U.S. and around the world, dramatically changing the ways that families pursue healthier and more active lives, and standing with her husband as he led America through some of its most harrowing moments. Along the way, she showed us a few dance moves, crushed Carpool Karaoke, and raised two down-to-earth daughters under an unforgiving media glare. In her memoir, a work of deep reflection and mesmerizing storytelling, Michelle Obama invites readers into her world, chronicling the experiences that have shaped her--from her childhood on the South Side of Chicago to her years as an executive balancing the demands of motherhood and work, to her time spent at the world's most famous address. With unerring honesty and lively wit, she describes her triumphs and her disappointments, both public and private, telling her full story as she has lived it--in her own words and on her own terms. Warm, wise, and revelatory, Becoming is the deeply personal reckoning of a woman of soul and substance who has steadily defied expectations--and whose story inspires us to do the same.
Daisy Jones & The Six
Books
NEW YORK TIMES BESTSELLER • A gripping novel about the whirlwind rise of an iconic 1970s rock group and their beautiful lead singer, revealing the mystery behind their infamous breakup. "I devoured Daisy Jones & The Six in a day, falling head over heels for it. Daisy and the band captured my heart."—Reese Witherspoon (Reese's Book Club x Hello Sunshine book pick)NAMED ONE OF THE BEST BOOKS OF THE YEAR BY NPR • The Washington Post • Esquire • Glamour • Real Simple • Good Housekeeping • Marie Claire • Parade • Paste • Shelf Awareness • BookRiot Everyone knows DAISY JONES & THE SIX, but nobody knows the reason behind their split at the absolute height of their popularity . . . until now.Daisy is a girl coming of age in L.A. in the late sixties, sneaking into clubs on the Sunset Strip, sleeping with rock stars, and dreaming of singing at the Whisky a Go Go. The sex and drugs are thrilling, but it's the rock 'n' roll she loves most. By the time she's twenty, her voice is getting noticed, and she has the kind of heedless beauty that makes people do crazy things. Also getting noticed is The Six, a band led by the brooding Billy Dunne. On the eve of their first tour, his girlfriend Camila finds out she's pregnant, and with the pressure of impending fatherhood and fame, Billy goes a little wild on the road. Daisy and Billy cross paths when a producer realizes that the key to supercharged success is to put the two together. What happens next will become the stuff of legend. The making of that legend is chronicled in this riveting and unforgettable novel, written as an oral history of one of the biggest bands of the seventies. Taylor Jenkins Reid is a talented writer who takes her work to a new level with Daisy Jones & The Six, brilliantly capturing a place and time in an utterly distinctive voice.Praise for Daisy Jones & The Six"Backstage intrigue is the engine of Daisy Jones & The Six. . . . [A] celebration of American mythmaking."—Vogue"Each character is compelling but Daisy Jones is the star. She's a blazing talent who is unapologetic in her sexuality and lives life on her own terms. . . . Like a poignant song with lyrics that speak to your soul, Daisy Jones & The Six by Taylor Jenkins Reid will transport you to another place and time."—Associated Press"Reid's wit and gift for telling a perfectly paced story make this one of the most enjoyably readable books of the year."—Nylon "Wildly delicious." —Entertainment Weekly
Sign up to see the full list!
Sign up with Likewise to see the rest of this list + get more personalized content recommendations tailored to your interests.
Already have an account? Log in