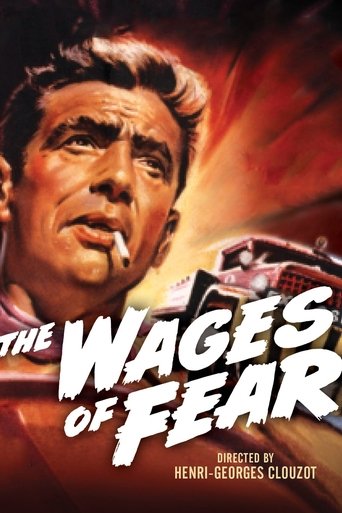 The Wages of Fear
Movies
In the South American jungle, supplies of nitroglycerine are needed at a remote oil field. The oil company pays four men to deliver the supplies in two trucks. A tense rivalry develops between the two sets of drivers on the rough remote roads where the slightest jolt can result in death.
High Noon
Movies
High Noon tells the story of a lawman named Will Kane (Skerritt) who has just married a young bride, Amy (Thompson), promising to leave his dangerous career and settle down for a quiet life. Just as they are about to leave, word comes that a vicious killer Kane had sent to prison years earlier, is coming to town on the noon train seeking vengeance. Kane attempts to rally the town to fight the gunman, but not even his former deputy Harvey (Diamond) is willing to help. Harvey's cowardice infuriates his girlfriend, Helen (Alonso), whose romantic past with both Kane and with the arriving gunman convinces her to pack up and leave town. As the dreaded noon hour approaches, Kane realizes he must stand alone against the coming storm.
Tokyo Story
Movies
The elderly Shukishi and his wife, Tomi, take the long journey from their small seaside village to visit their adult children in Tokyo. Their elder son, Koichi, a doctor, and their daughter, Shige, a hairdresser, don't have much time to spend with their aged parents, and so it falls to Noriko, the widow of their younger son who was killed in the war, to keep her in-laws company.
On the Waterfront
Movies
Terry Malloy dreams about being a prize fighter, while tending his pigeons and running errands at the docks for Johnny Friendly, the corrupt boss of the dockers union. Terry witnesses a murder by two of Johnny's thugs, and later meets the dead man's sister and feels responsible for his death. She introduces him to Father Barry, who tries to force him to provide information for the courts that will smash the dock racketeers.
Pinocchio
Movies
Lonely toymaker Geppetto has his wishes answered when the Blue Fairy arrives to bring his wooden puppet Pinocchio to life. Before becoming a real boy, however, Pinocchio must prove he's worthy as he sets off on an adventure with his whistling sidekick and conscience, Jiminy Cricket.