Inside Out
Drama, Comedy
Also Recommended By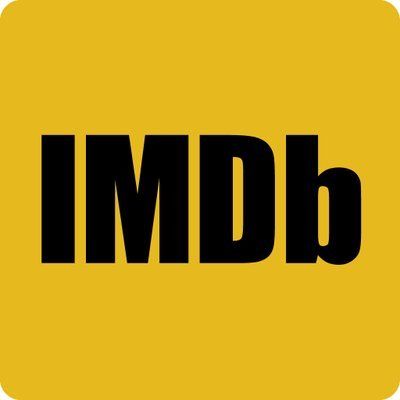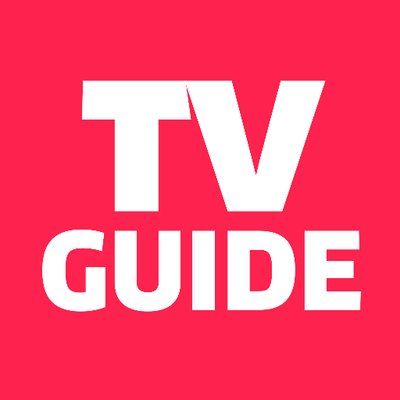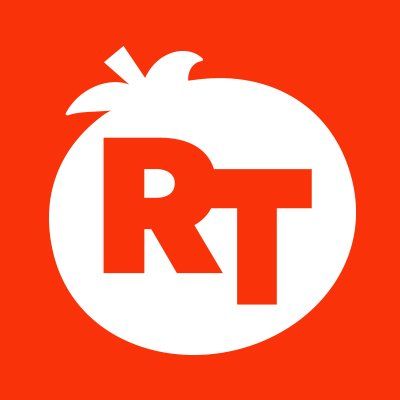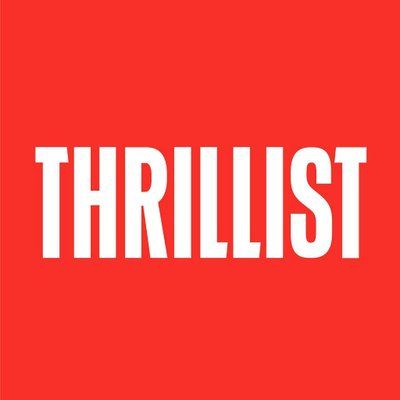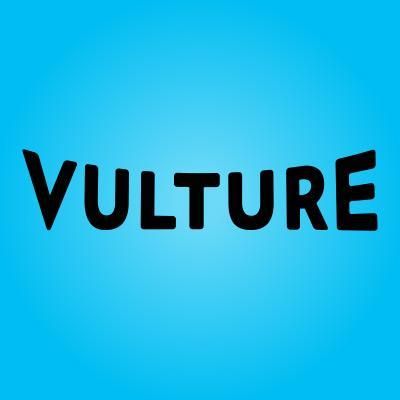 Growing up can be a bumpy road, and it's no exception for Riley, who is uprooted from her Midwest life when her father starts a new job in San Francisco. Like all of us, Riley is guided by her emotions - Joy, Fear, Anger, Disgust and Sadness. The emotions live in Headquarters, the control center inside Riley's mind, where they help advise her through everyday life. As Riley and her emotions struggle to adjust to a new life in San Francisco, turmoil ensues in Headquarters. Although Joy, Riley's main and most important emotion, tries to keep things positive, the emotions conflict on how best to navigate a new city, house and school.
E.T. the Extra-Terrestrial
Science Fiction, Adventure
Also Recommended By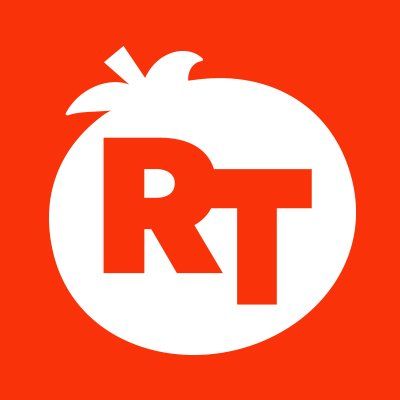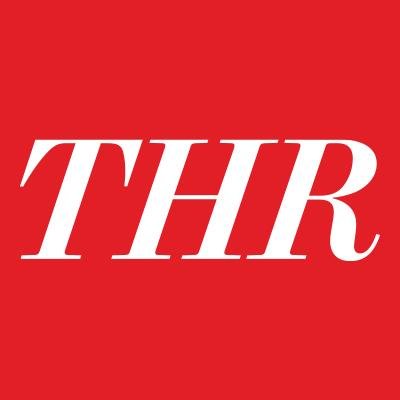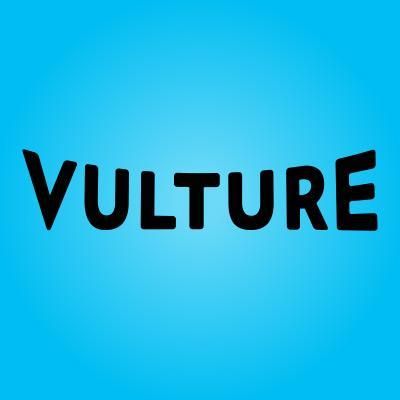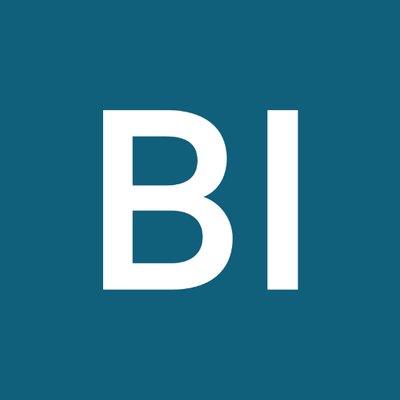 After a gentle alien becomes stranded on Earth, the being is discovered and befriended by a young boy named Elliott. Bringing the extraterrestrial into his suburban California house, Elliott introduces E.T., as the alien is dubbed, to his brother and his little sister, Gertie, and the children decide to keep its existence a secret. Soon, however, E.T. falls ill, resulting in government intervention and a dire situation for both Elliott and the alien.
Toy Story 3
Animation, Family
Also Recommended By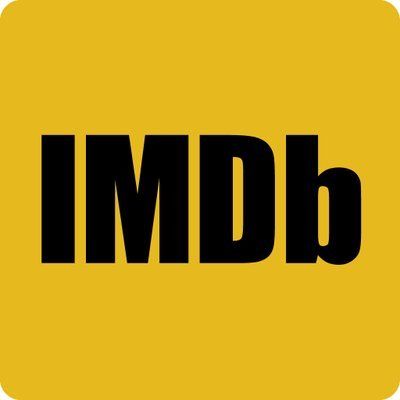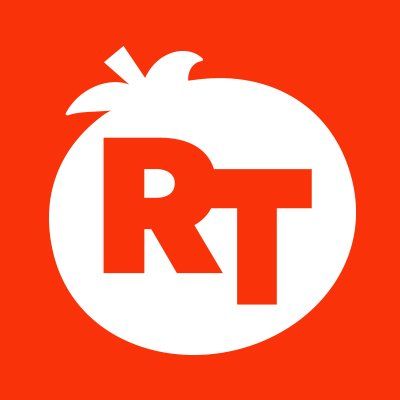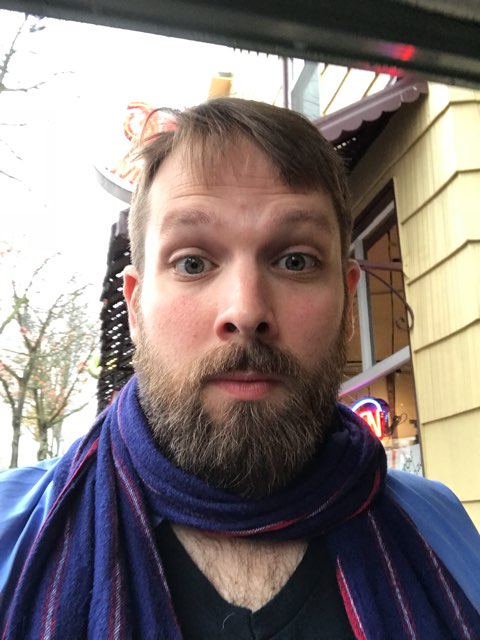 Woody, Buzz, and the rest of Andy's toys haven't been played with in years. With Andy about to go to college, the gang find themselves accidentally left at a nefarious day care center. The toys must band together to escape and return home to Andy.
Up
Animation, Comedy
Also Recommended By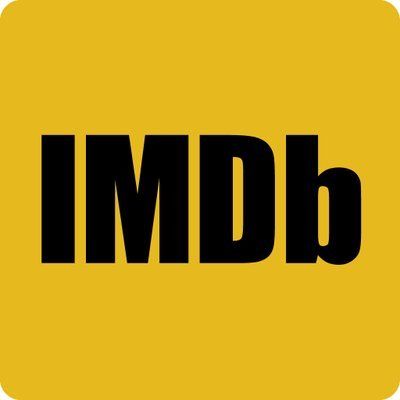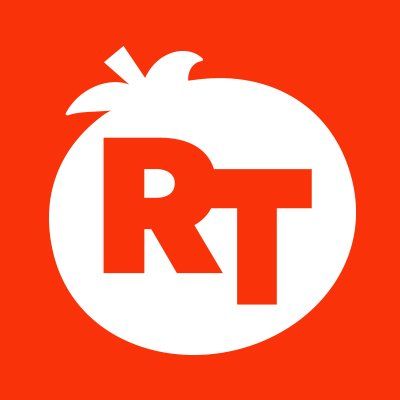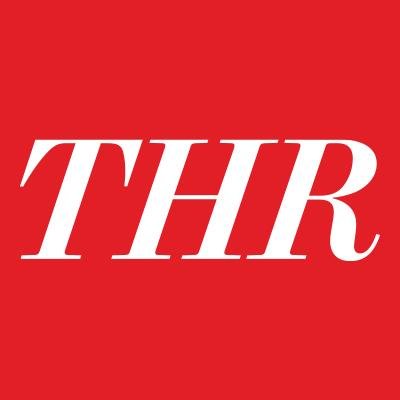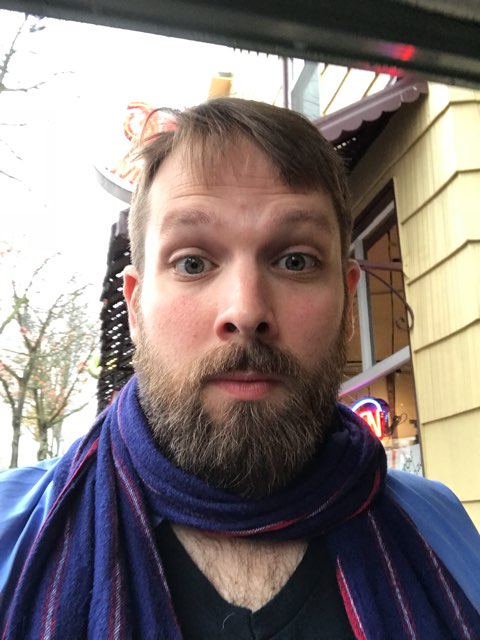 Carl Fredricksen spent his entire life dreaming of exploring the globe and experiencing life to its fullest. But at age 78, life seems to have passed him by, until a twist of fate (and a persistent 8-year old Wilderness Explorer named Russell) gives him a new lease on life.
Finding Nemo
Animation, Family
Also Recommended By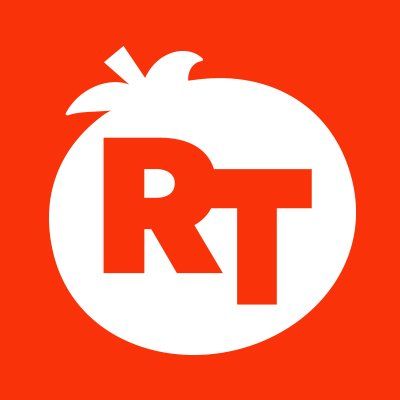 Nemo, an adventurous young clownfish, is unexpectedly taken from his Great Barrier Reef home to a dentist's office aquarium. It's up to his worrisome father Marlin and a friendly but forgetful fish Dory to bring Nemo home -- meeting vegetarian sharks, surfer dude turtles, hypnotic jellyfish, hungry seagulls, and more along the way.
The Jungle Book
Family, Animation
Also Recommended By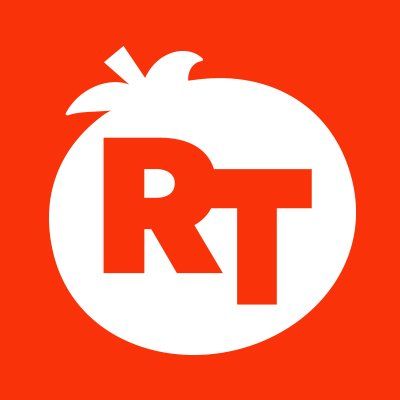 The boy Mowgli makes his way to the man-village with Bagheera, the wise panther. Along the way he meets jazzy King Louie, the hypnotic snake Kaa and the lovable, happy-go-lucky bear Baloo, who teaches Mowgli "The Bare Necessities" of life and the true meaning of friendship.
Harry Potter and the Deathly Hallows: Part 2
Adventure, Fantasy
Also Recommended By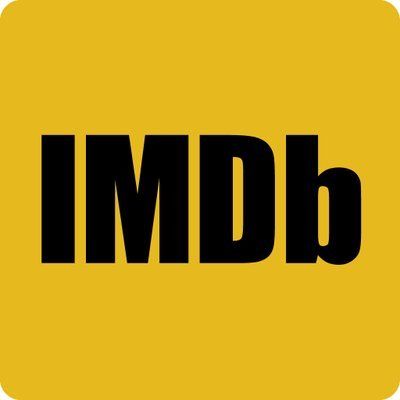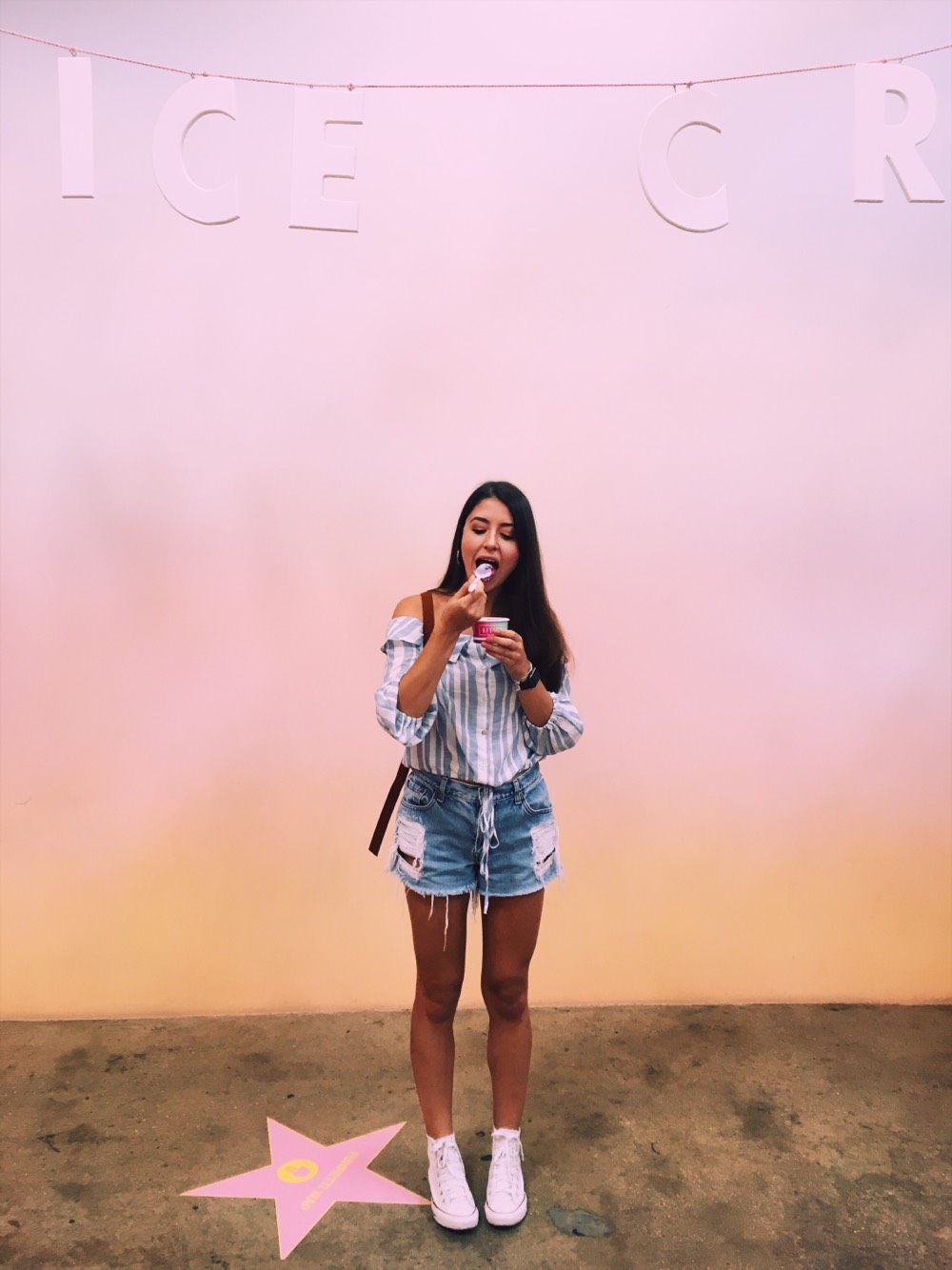 Harry, Ron and Hermione continue their quest to vanquish the evil Voldemort once and for all. Just as things begin to look hopeless for the young wizards, Harry discovers a trio of magical objects that endow him with powers to rival Voldemort's formidable skills.
The Lego Movie
Adventure, Animation
Also Recommended By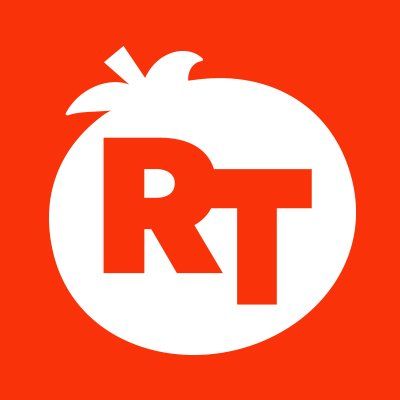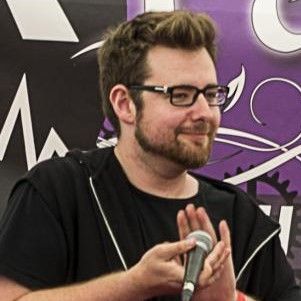 An ordinary Lego mini-figure, mistakenly thought to be the extraordinary MasterBuilder, is recruited to join a quest to stop an evil Lego tyrant from gluing the universe together.
Moana
Family, Animation
Also Recommended By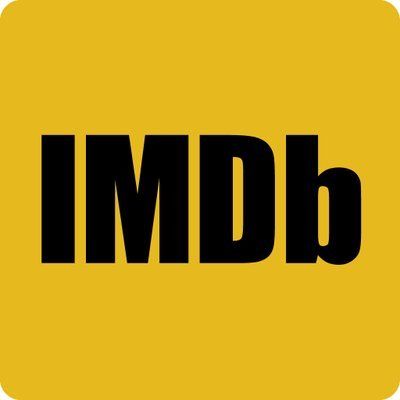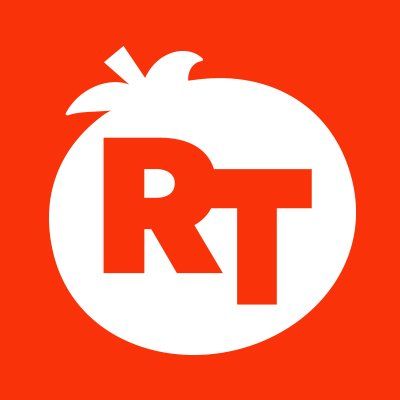 In Ancient Polynesia, when a terrible curse incurred by Maui reaches an impetuous Chieftain's daughter's island, she answers the Ocean's call to seek out the demigod to set things right.
Mary Poppins
Comedy, Family
Also Recommended By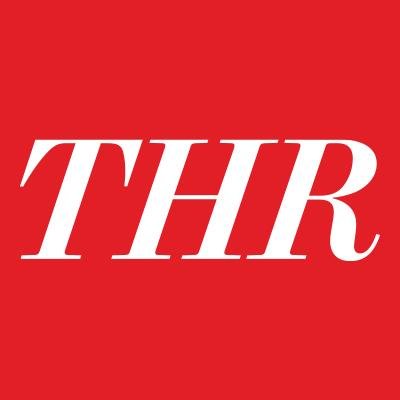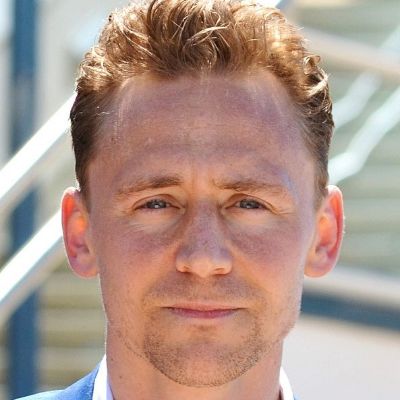 The movie combines a diverting story, songs, color and sequences of live action blended with the movements of animated figures. Mary Poppins is a kind of Super-nanny who flies in with her umbrella in response to the request of the Banks children and proceeds to put things right with the aid of her rather extraordinary magical powers before flying off again.
My Life as a Zucchini
Animation, Drama
Also Recommended By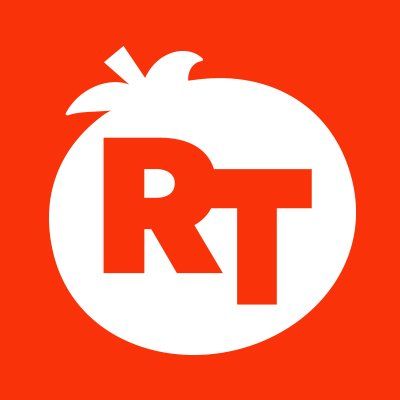 After his mother's death, Zucchini is befriended by a kind police officer, Raymond, who accompanies him to his new foster home filled with other orphans his age. There, with the help of his newfound friends, Zucchini eventually learns to trust and love as he searches for a new family of his own.
Ratatouille
Animation, Comedy
Also Recommended By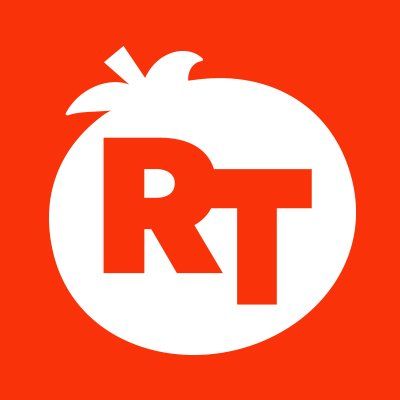 A rat named Remy dreams of becoming a great French chef despite his family's wishes and the obvious problem of being a rat in a decidedly rodent-phobic profession. When fate places Remy in the sewers of Paris, he finds himself ideally situated beneath a restaurant made famous by his culinary hero, Auguste Gusteau. Despite the apparent dangers of being an unlikely - and certainly unwanted - visitor in the kitchen of a fine French restaurant, Remy's passion for cooking soon sets into motion a hilarious and exciting rat race that turns the culinary world of Paris upside down.
Miracle on 34th Street
Fantasy, Drama
Also Recommended By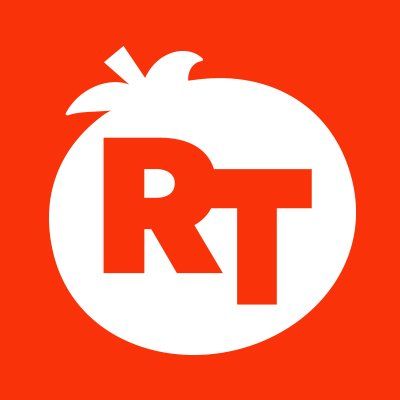 A little girl discovers dreams can come true if you really believe. Six-year-old Susan Walker has doubts about childhood's most enduring miracle - Santa Claus. Her mother told her the 'secret' about Santa a long time ago. But after meeting a special department store Santa who's convinced he's the real thing, Susan is given the most precious gift of all something to believe in.
How to Train Your Dragon
Fantasy, Adventure
Also Recommended By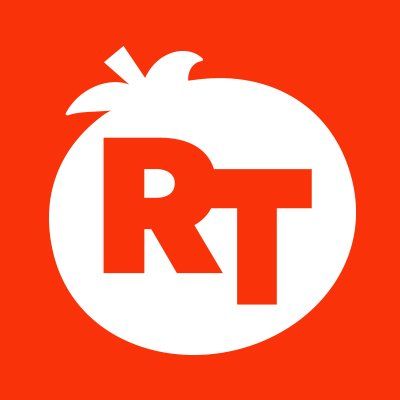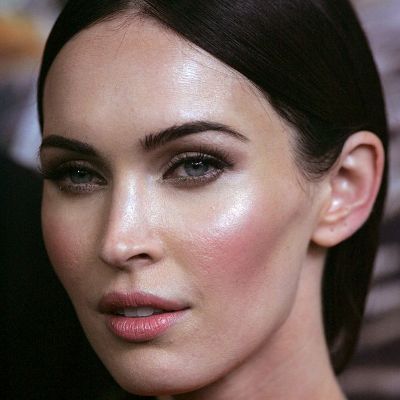 As the son of a Viking leader on the cusp of manhood, shy Hiccup Horrendous Haddock III faces a rite of passage: he must kill a dragon to prove his warrior mettle. But after downing a feared dragon, he realizes that he no longer wants to destroy it, and instead befriends the beast – which he names Toothless – much to the chagrin of his warrior father
The Incredibles
Action, Adventure
Also Recommended By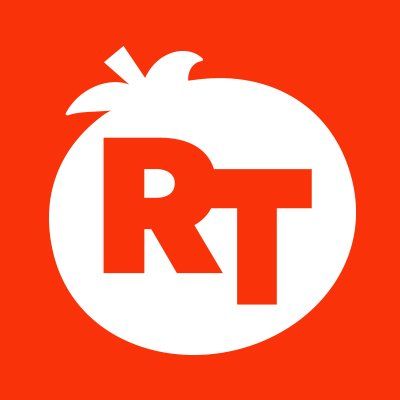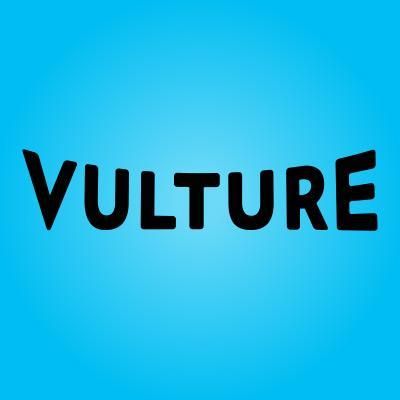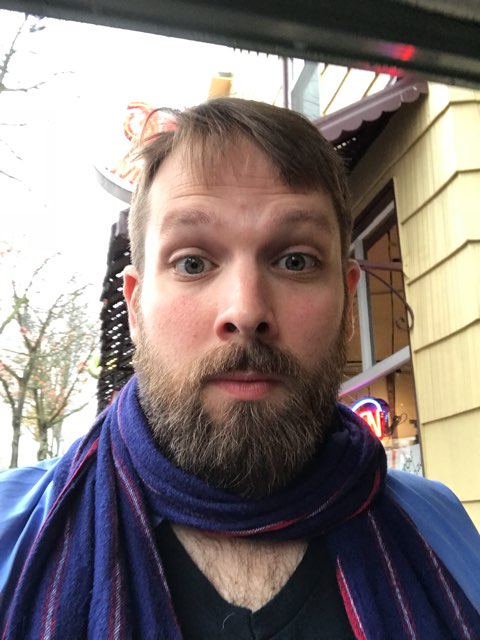 Bob Parr has given up his superhero days to log in time as an insurance adjuster and raise his three children with his formerly heroic wife in suburbia. But when he receives a mysterious assignment, it's time to get back into costume.
Chicken Run
Animation, Comedy
Also Recommended By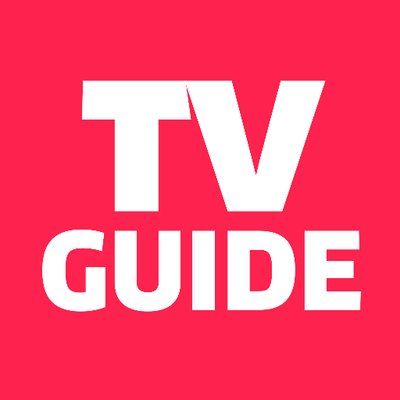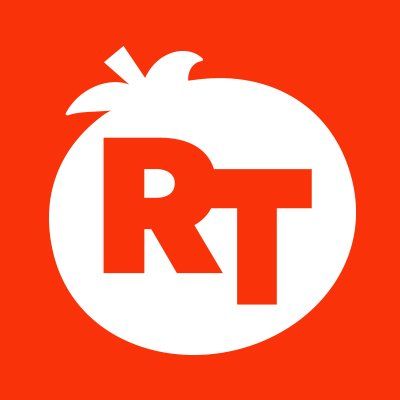 Having been hopelessly repressed and facing eventual certain death at the British chicken farm where they are held, Rocky the american rooster and Ginger the chicken decide to rebel against the evil Mr. and Mrs. Tweedy, the farm's owners. Rocky and Ginger lead their fellow chickens in a great escape from the murderous farmers and their farm of doom.
Big
Fantasy, Drama
Also Recommended By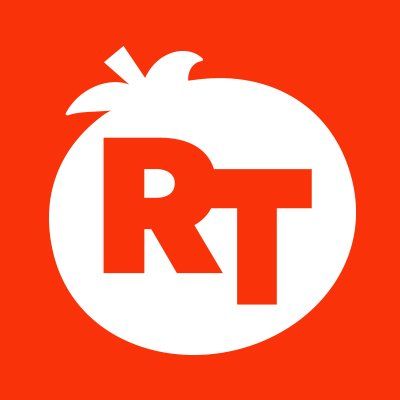 A young boy, Josh Baskin makes a wish at a carnival machine to be big. He wakes up the following morning to find that it has been granted and his body has grown older overnight. But he is still the same 13-year-old boy inside. Now he must learn how to cope with the unfamiliar world of grown-ups including getting a job and having his first romantic encounter with a woman. What will he find out about this strange world?
Paddington
Family, Comedy
Also Recommended By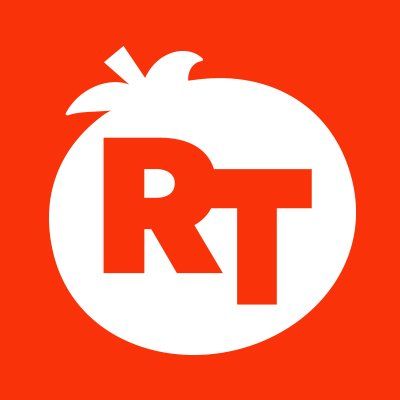 A young Peruvian bear with a passion for all things British travels to London in search of a home. Finding himself lost and alone at Paddington Station, he begins to realize that city life is not all he had imagined - until he meets the kindly Brown family, who read the label around his neck ('Please look after this bear. Thank you.') and offer him a temporary haven. It looks as though his luck has changed until this rarest of bears catches the eye of a museum taxidermist...
One Hundred and One Dalmatians
Adventure, Animation
Also Recommended By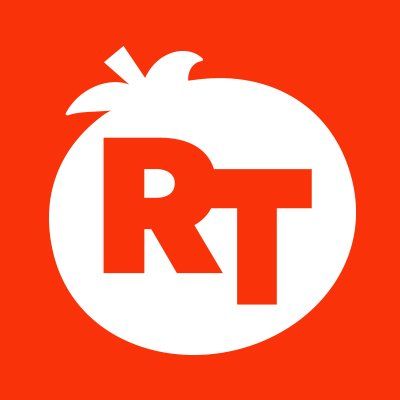 When a litter of dalmatian puppies are abducted by the minions of Cruella De Vil, the parents must find them before she uses them for a diabolical fashion statement.
Fantasia
Animation, Family
Also Recommended By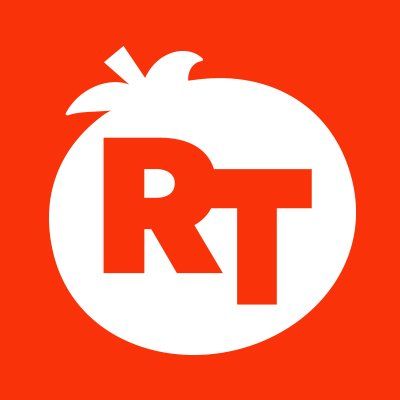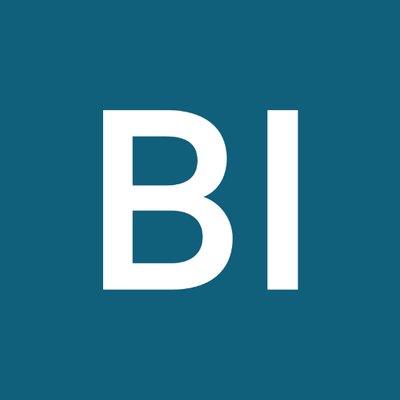 Walt Disney's timeless masterpiece is an extravaganza of sight and sound! See the music come to life, hear the pictures burst into song and experience the excitement that is Fantasia over and over again.
The Princess Bride
Adventure, Family
Also Recommended By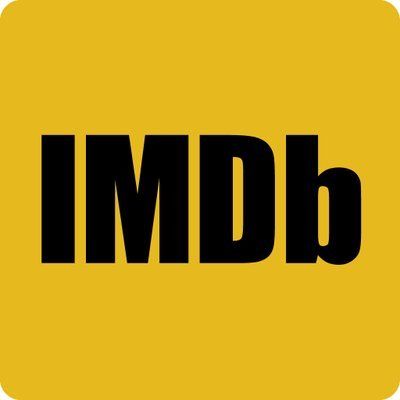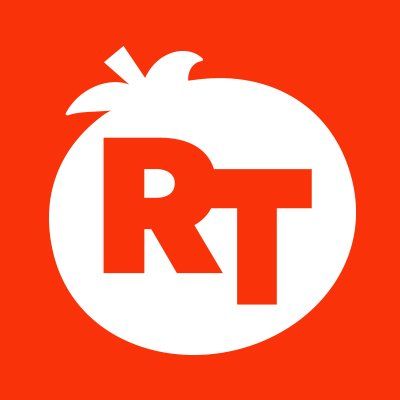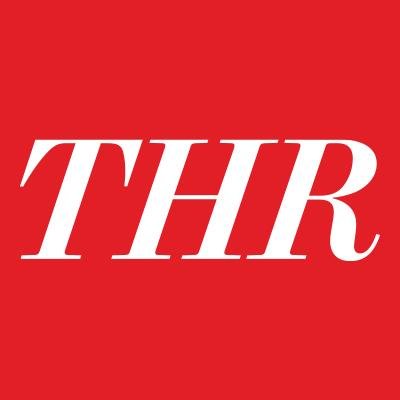 In this enchantingly cracked fairy tale, the beautiful Princess Buttercup and the dashing Westley must overcome staggering odds to find happiness amid six-fingered swordsmen, murderous princes, Sicilians and rodents of unusual size. But even death can't stop these true lovebirds from triumphing.
Monsters, Inc.
Animation, Comedy
Also Recommended By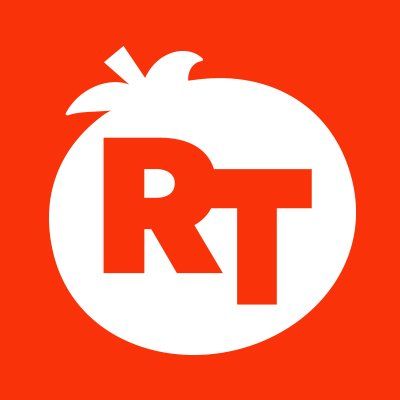 James Sullivan and Mike Wazowski are monsters, they earn their living scaring children and are the best in the business... even though they're more afraid of the children than they are of them. When a child accidentally enters their world, James and Mike suddenly find that kids are not to be afraid of and they uncover a conspiracy that could threaten all children across the world.
Who Framed Roger Rabbit
Fantasy, Animation
Also Recommended By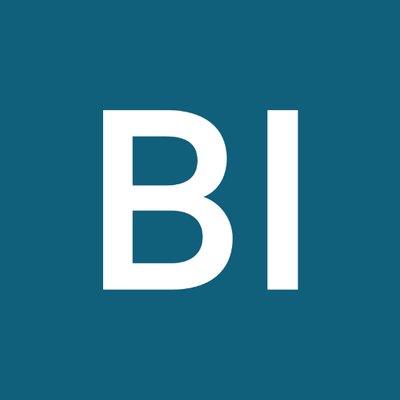 'Toon star Roger is worried that his wife Jessica is playing pattycake with someone else, so the studio hires detective Eddie Valiant to snoop on her. But the stakes are quickly raised when Marvin Acme is found dead and Roger is the prime suspect.
The Muppets
Comedy, Family
Also Recommended By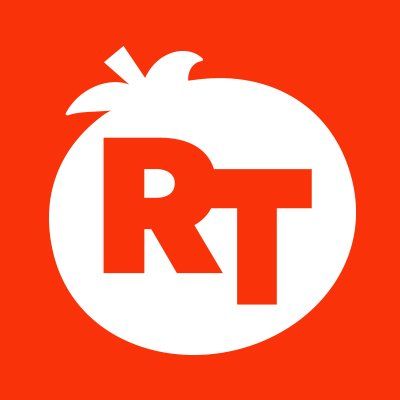 When Kermit the Frog and the Muppets learn that their beloved theater is slated for demolition, a sympathetic human, Gary, and his puppet roommate, Walter, swoop in to help the gang put on a show and raise the $10 million they need to save the day.
Beauty and the Beast
Romance, Family
Also Recommended By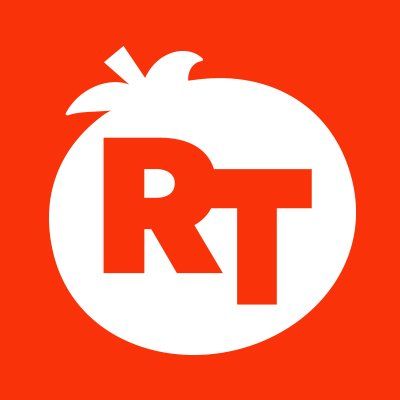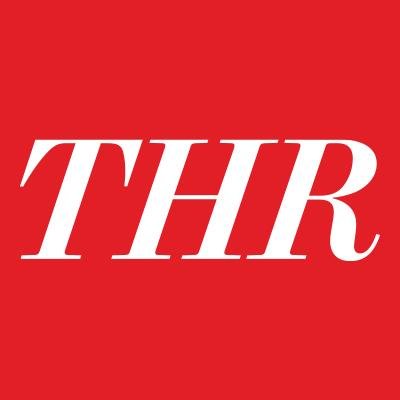 Follow the adventures of Belle, a bright young woman who finds herself in the castle of a prince who's been turned into a mysterious beast. With the help of the castle's enchanted staff, Belle soon learns the most important lesson of all -- that true beauty comes from within.
Spirited Away
Fantasy, Adventure
Also Recommended By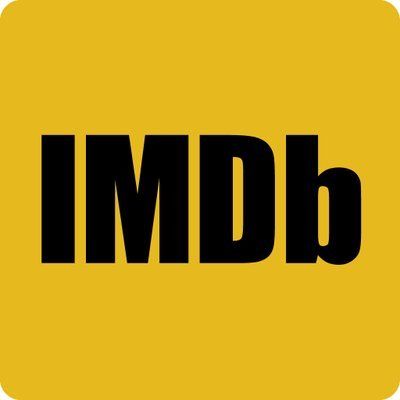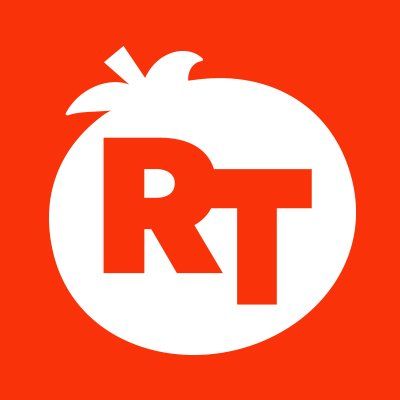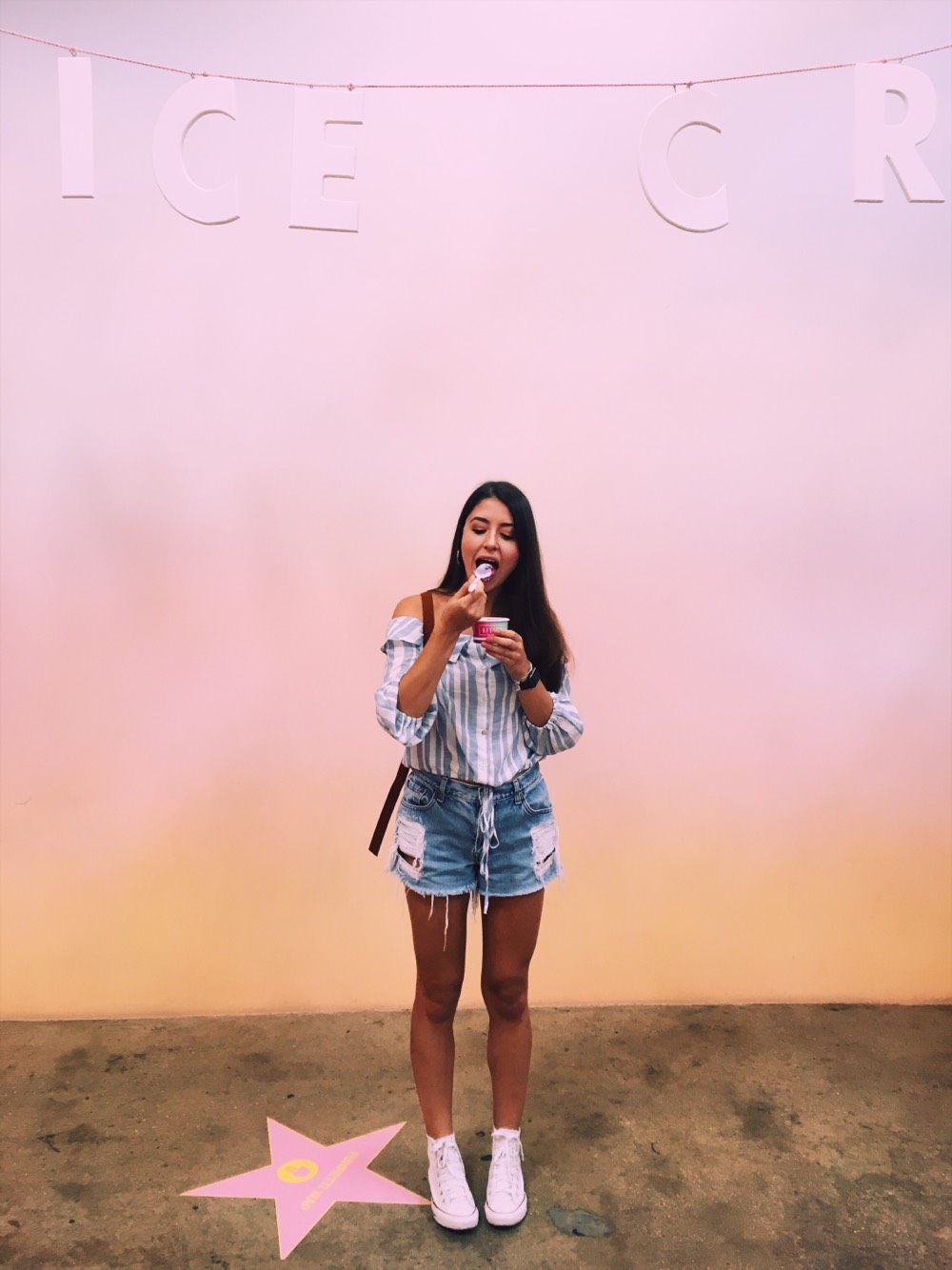 A ten year old girl who wanders away from her parents along a path that leads to a world ruled by strange and unusual monster-like animals. Her parents have been changed into pigs along with others inside a bathhouse full of these creatures. Will she ever see the world how it once was?
Babe
Fantasy, Drama
Also Recommended By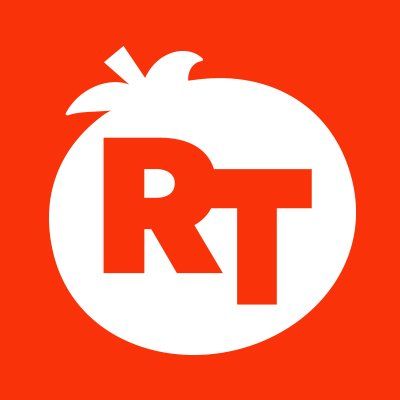 Babe is a little pig who doesn't quite know his place in the world. With a bunch of odd friends, like Ferdinand the duck who thinks he is a rooster and Fly the dog he calls mom, Babe realizes that he has the makings to become the greatest sheep pig of all time, and Farmer Hogget knows it. With the help of the sheep dogs Babe learns that a pig can be anything that he wants to be.
Song of the Sea
Family, Animation
Also Recommended By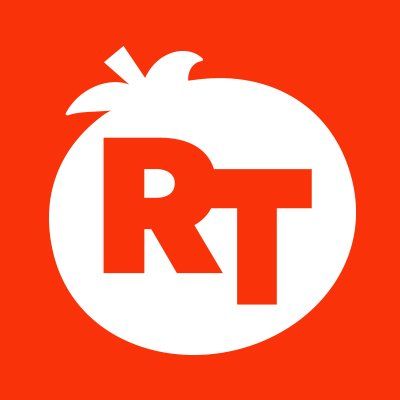 The story of the last Seal Child's journey home. After their mother's disappearance, Ben and Saoirse are sent to live with Granny in the city. When they resolve to return to their home by the sea, their journey becomes a race against time as they are drawn into a world Ben knows only from his mother's folktales. But this is no bedtime story; these fairy folk have been in our world far too long. It soon becomes clear to Ben that Saoirse is the key to their survival.
The Lego Batman Movie
Fantasy, Action
Also Recommended By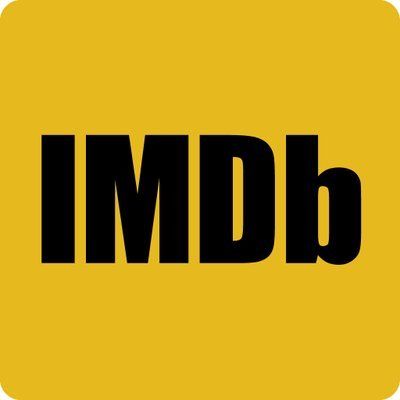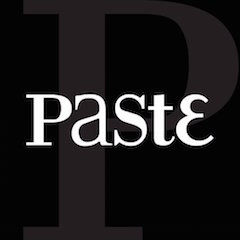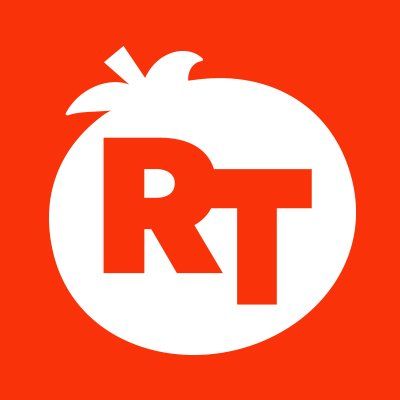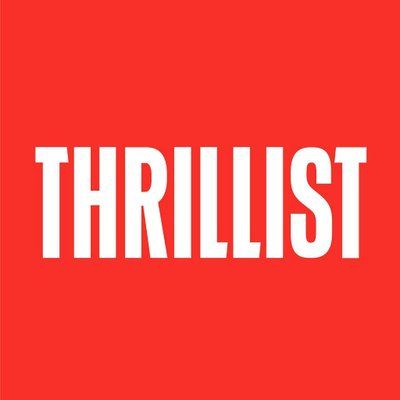 In the irreverent spirit of fun that made "The Lego Movie" a worldwide phenomenon, the self-described leading man of that ensemble—Lego Batman—stars in his own big-screen adventure. But there are big changes brewing in Gotham, and if he wants to save the city from The Joker's hostile takeover, Batman may have to drop the lone vigilante thing, try to work with others and maybe, just maybe, learn to lighten up.
About Elly
Drama
Also Recommended By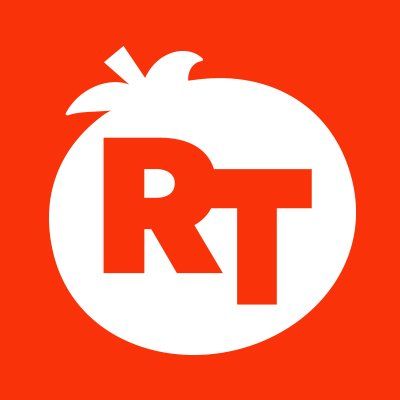 The mysterious disappearance of a kindergarten teacher during a picnic in the north of Iran is followed by a series of misadventures for her fellow travelers.
Antz
Adventure, Animation
Also Recommended By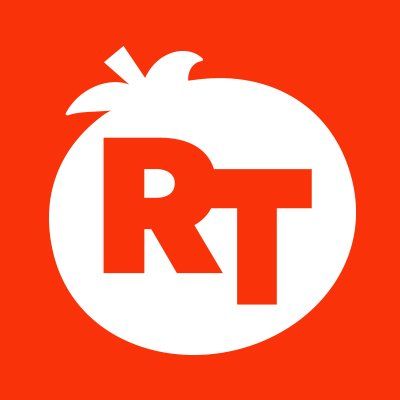 In this animated hit, a neurotic worker ant in love with a rebellious princess rises to unlikely stardom when he switches places with a soldier. Signing up to march in a parade, he ends up under the command of a bloodthirsty general. But he's actually been enlisted to fight against a termite army.
Yellow Submarine
Animation, Fantasy
Also Recommended By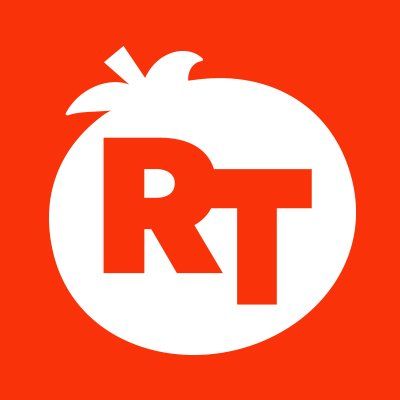 The Blue Meanies take over Pepperland, draining it of all its color and music, firing anti-music missiles, bonking people with green apples, and turning the inhabitants to stone by way of the pointed finger of a giant blue glove. As the only survivor, the Lord Admiral escapes in the yellow submarine and goes to Liverpool to enlist the help of the Beatles.
The Curse of the Were-Rabbit
Adventure, Animation
Also Recommended By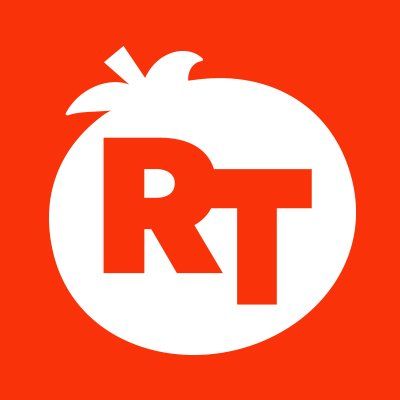 Cheese-loving eccentric Wallace and his cunning canine pal, Gromit, investigate a mystery in Nick Park's animated adventure, in which the lovable inventor and his intrepid pup run a business ridding the town of garden pests. Using only humane methods that turn their home into a halfway house for evicted vermin, the pair stumble upon a mystery involving a voracious vegetarian monster that threatens to ruin the annual veggie-growing contest.
The Secret of Roan Inish
Drama, Family
Also Recommended By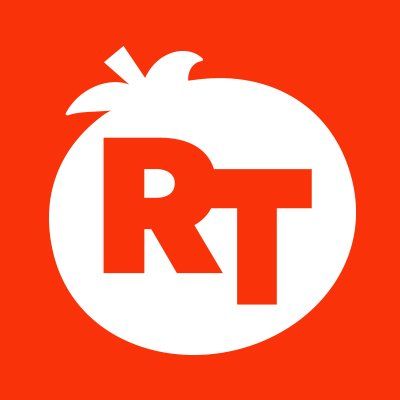 10-year-old Fiona is sent to live with her grandparents in a small fishing village in Donegal, Ireland. She soon learns the local legend that an ancestor of hers married a Selkie - a seal who can turn into a human. Years earlier, her baby brother was washed out to sea and never seen again, so when Fiona spies a naked little boy on the abandoned Isle of Roan Inish, she is compelled to investigate..
My Fair Lady
Drama, Family
Also Recommended By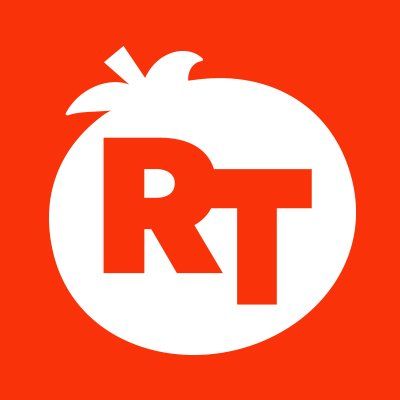 A misogynistic and snobbish phonetics professor agrees to a wager that he can take a flower girl and make her presentable in high society.
Hugo
Adventure, Drama
Also Recommended By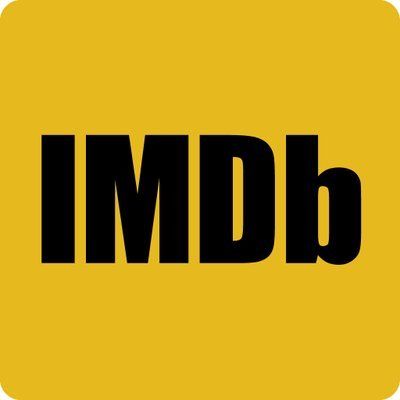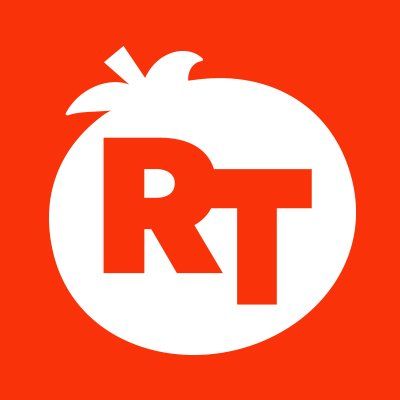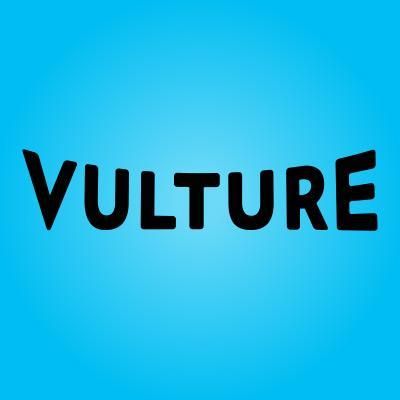 Hugo is an orphan boy living in the walls of a train station in 1930s Paris. He learned to fix clocks and other gadgets from his father and uncle which he puts to use keeping the train station clocks running. The only thing that he has left that connects him to his dead father is an automaton (mechanical man) that doesn't work without a special key which Hugo needs to find to unlock the secret he believes it contains. On his adventures, he meets with a shopkeeper, George Melies, who works in the train station and his adventure-seeking god-daughter. Hugo finds that they have a surprising connection to his father and the automaton, and he discovers it unlocks some memories the old man has buried inside regarding his past.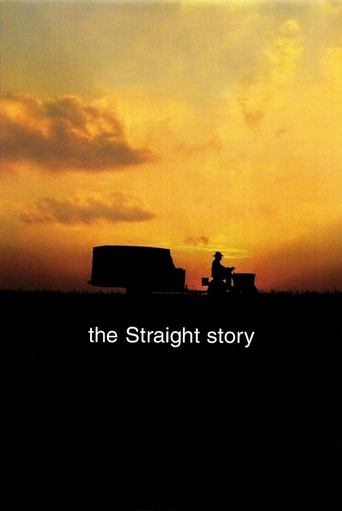 The Straight Story
Drama
Also Recommended By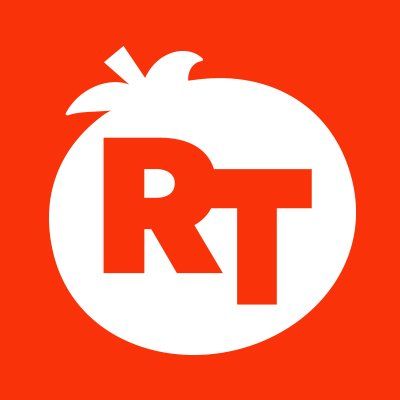 "The Straight Story" chronicles a trip made by 73-year-old Alvin Straight from Laurens, Iowa, to Mt. Zion, Wisconsin, in 1994 while riding a lawn mower. The man undertook his strange journey to mend his relationship with his ill, estranged, 75-year-old brother Lyle.
Enchanted
Comedy, Family
Also Recommended By
The beautiful princess Giselle is banished by an evil queen from her magical, musical animated land and finds herself in the gritty reality of the streets of modern-day Manhattan. Shocked by this strange new environment that doesn't operate on a "happily ever after" basis, Giselle is now adrift in a chaotic world badly in need of enchantment. But when Giselle begins to fall in love with a charmingly flawed divorce lawyer who has come to her aid - even though she is already promised to a perfect fairy tale prince back home - she has to wonder: Can a storybook view of romance survive in the real world?
Fantastic Mr. Fox
Adventure, Animation
Also Recommended By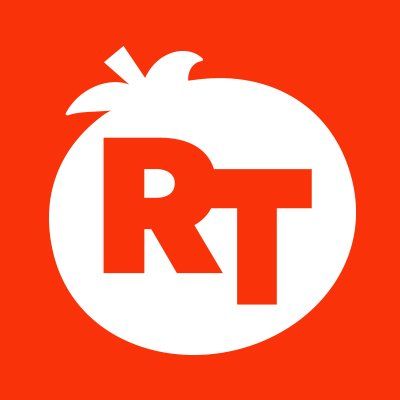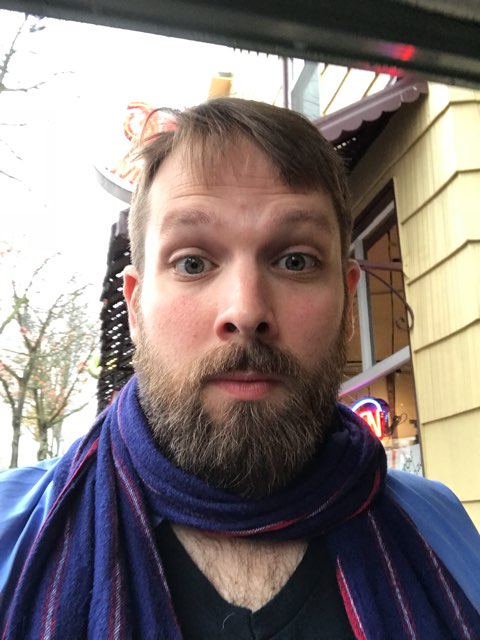 The Fantastic Mr. Fox bored with his current life, plans a heist against the three local farmers. The farmers, tired of sharing their chickens with the sly fox, seek revenge against him and his family.
Aladdin
Animation, Family
Also Recommended By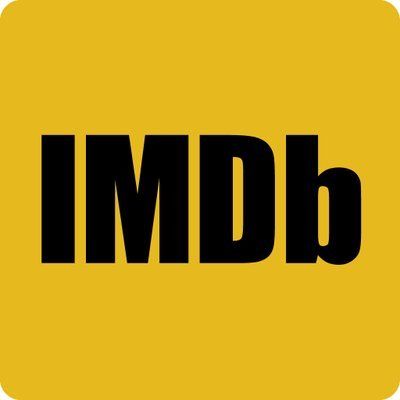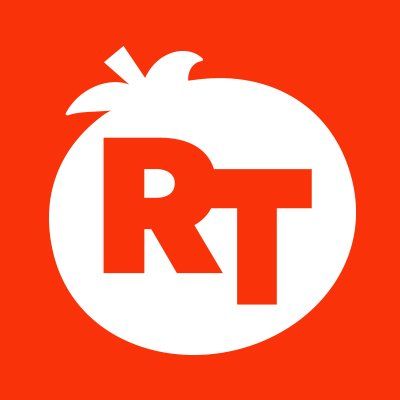 Princess Jasmine grows tired of being forced to remain in the palace and she sneaks out into the marketplace in disguise where she meets street-urchin Aladdin and the two fall in love, although she may only marry a prince. After being thrown in jail, Aladdin and becomes embroiled in a plot to find a mysterious lamp with which the evil Jafar hopes to rule the land.
Queen of Katwe
Drama
Also Recommended By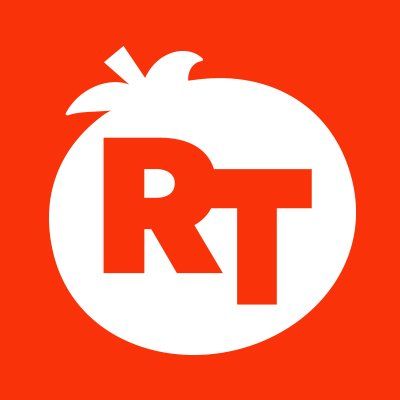 A young girl overcomes her disadvantaged upbringing in the slums of Uganda to become a Chess master.
Coraline
Animation, Family
Also Recommended By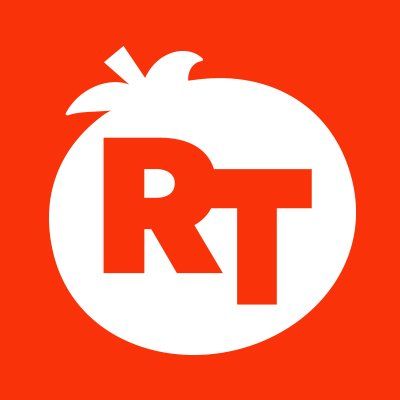 When Coraline moves to an old house, she feels bored and neglected by her parents. She finds a hidden door with a bricked up passage. During the night, she crosses the passage and finds a parallel world where everybody has buttons instead of eyes, with caring parents and all her dreams coming true. When the Other Mother invites Coraline to stay in her world forever, the girl refuses and finds that the alternate reality where she is trapped is only a trick to lure her.
Harry Potter and the Prisoner of Azkaban
Adventure, Fantasy
Also Recommended By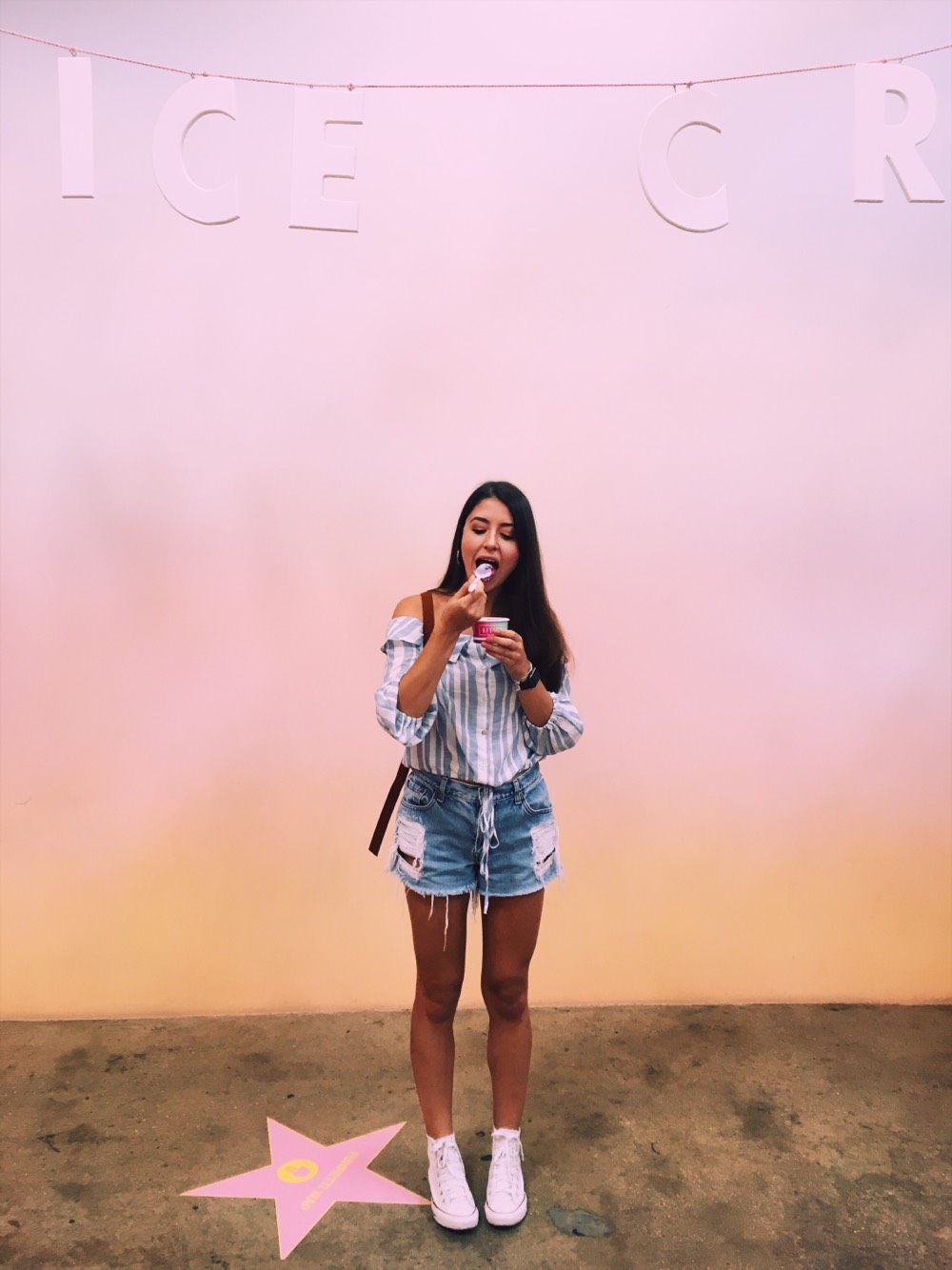 Harry, Ron and Hermione return to Hogwarts for another magic-filled year. Harry comes face to face with danger yet again, this time in the form of escaped convict, Sirius Black – and turns to sympathetic Professor Lupin for help.
Jason and the Argonauts
Adventure, Family
Also Recommended By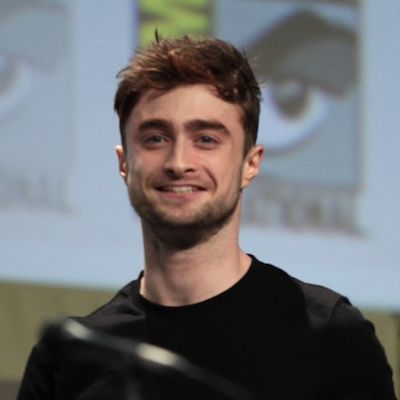 Jason, a fearless sailor and explorer, returns to his home land of Thessaly after a long voyage to claim his rightful throne. He learns, however, that he must first find the magical Golden Fleece. To do so, he must embark on an epic quest fraught with fantastic monsters and terrible perils.
Bambi
Animation, Drama
Also Recommended By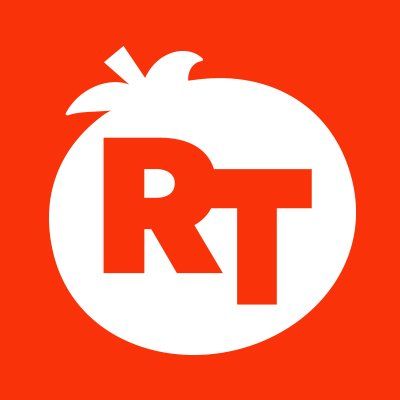 Bambi's tale unfolds from season to season as the young prince of the forest learns about life, love, and friends.
Frozen
Animation, Adventure
Also Recommended By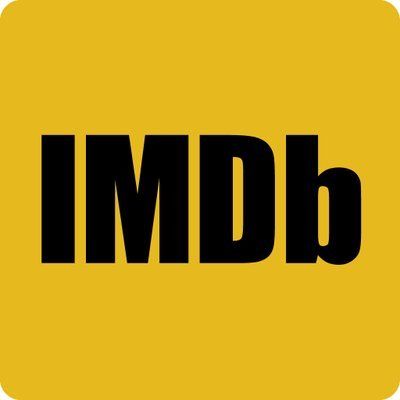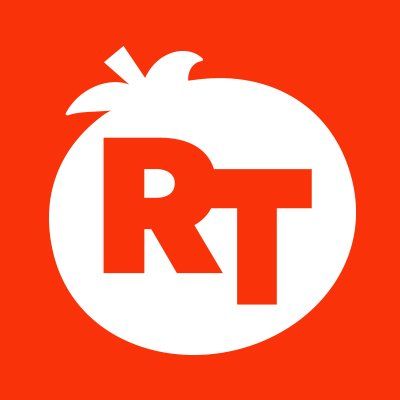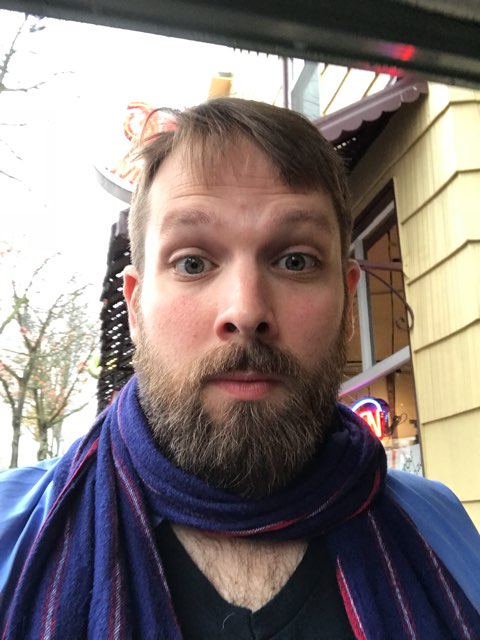 Young princess Anna of Arendelle dreams about finding true love at her sister Elsa's coronation. Fate takes her on a dangerous journey in an attempt to end the eternal winter that has fallen over the kingdom. She's accompanied by ice delivery man Kristoff, his reindeer Sven, and snowman Olaf. On an adventure where she will find out what friendship, courage, family, and true love really means.
A Monster Calls
Drama, Fantasy
A boy imagines a monster that helps him deal with his difficult life and see the world in a different way.
James and the Giant Peach
Adventure, Animation
Also Recommended By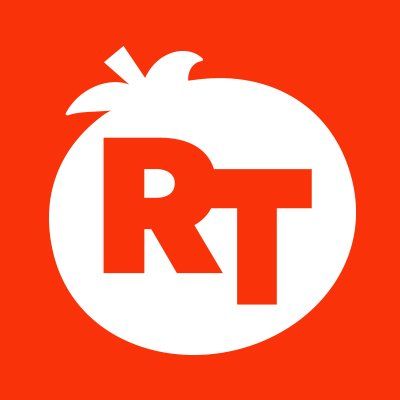 When the young orphan boy James spills a magic bag of crocodile tongues, he finds himself in possession of a giant peach that flies him away to strange lands.
The Little Mermaid
Animation, Family
Also Recommended By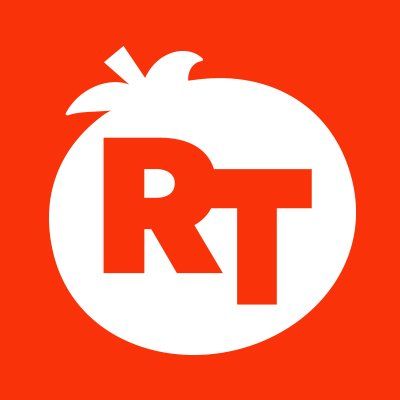 This colorful adventure tells the story of an impetuous mermaid princess named Ariel who falls in love with the very human Prince Eric and puts everything on the line for the chance to be with him. Memorable songs and characters -- including the villainous sea witch Ursula.
Spy Kids
Action, Comedy
Also Recommended By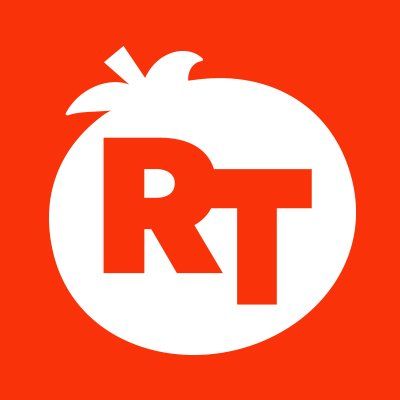 Carmen and Juni think their parents are boring. Little do they know that in their day, Gregorio and Ingrid Cortez were the top secret agents from their respective countries. They gave up that life to raise their children. Now, the disappearances of several of their old colleagues forces the Cortez' return from retirement. What they didn't count on was Carmen and Juni joining the "family business."
Big Hero 6
Adventure, Family
Also Recommended By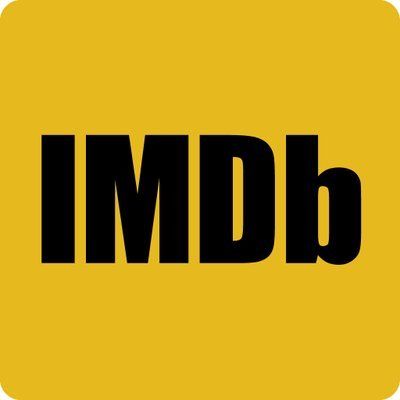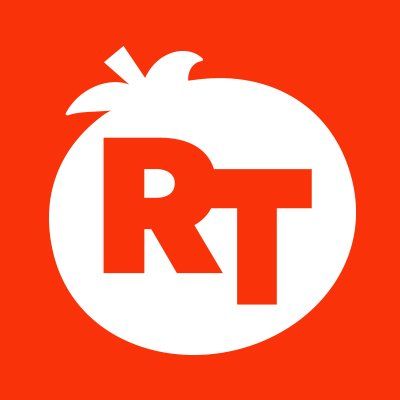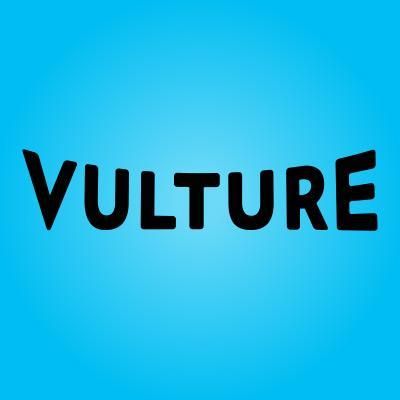 The special bond that develops between plus-sized inflatable robot Baymax, and prodigy Hiro Hamada, who team up with a group of friends to form a band of high-tech heroes.
A Bug's Life
Adventure, Animation
Also Recommended By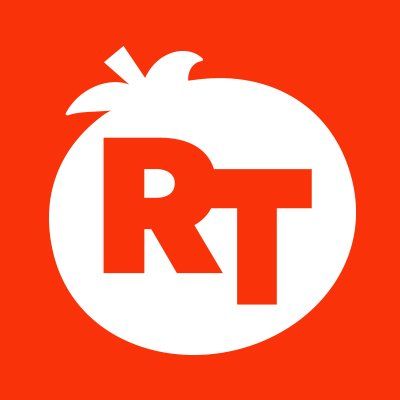 On behalf of "oppressed bugs everywhere," an inventive ant named Flik hires a troupe of warrior bugs to defend his bustling colony from a horde of freeloading grasshoppers led by the evil-minded Hopper.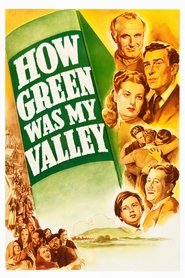 How Green Was My Valley
Drama
Also Recommended By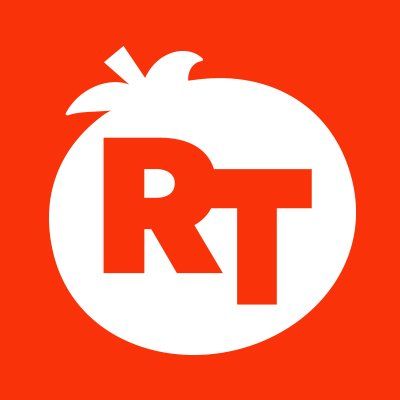 At the turn of the century in a Welsh mining village, the Morgans (he stern, she gentle) raise coal-mining sons and hope their youngest will find a better life. Lots of atmosphere, very sentimental view of pre-union miners' lives.
Ponyo
Animation, Family
Also Recommended By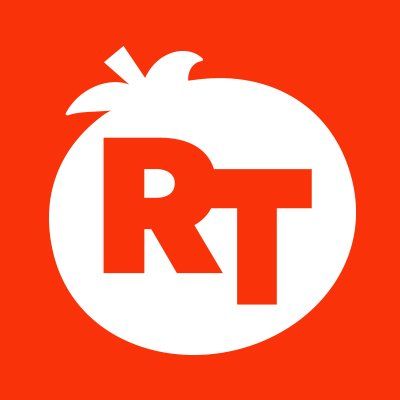 The son of a sailor, 5-year old Sosuke lives a quiet life on an oceanside cliff with his mother Lisa. One fateful day, he finds a beautiful goldfish trapped in a bottle on the beach and upon rescuing her, names her Ponyo. But she is no ordinary goldfish. The daughter of a masterful wizard and a sea goddess, Ponyo uses her father's magic to transform herself into a young girl and quickly falls in love with Sosuke, but the use of such powerful sorcery causes a dangerous imbalance in the world. As the moon steadily draws nearer to the earth and Ponyo's father sends the ocean's mighty waves to find his daughter, the two children embark on an adventure of a lifetime to save the world and fulfill Ponyo's dreams of becoming human.
Princess Mononoke
Adventure, Fantasy
Also Recommended By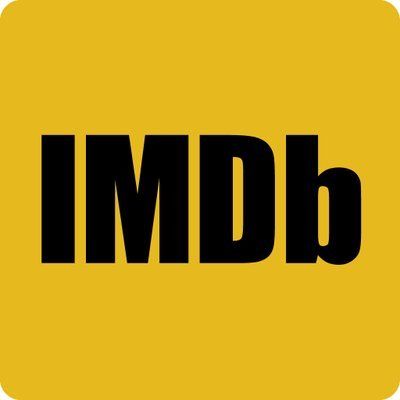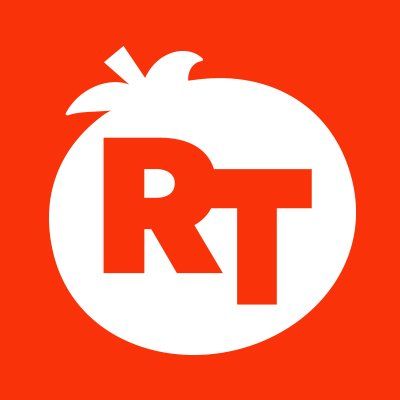 Ashitaka, a prince of the disappearing Ainu tribe, is cursed by a demonized boar god and must journey to the west to find a cure. Along the way, he encounters San, a young human woman fighting to protect the forest, and Lady Eboshi, who is trying to destroy it. Ashitaka must find a way to bring balance to this conflict.
My Neighbor Totoro
Fantasy, Animation
Also Recommended By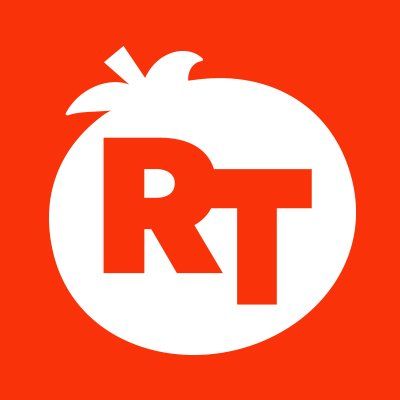 Two sisters move to the country with their father in order to be closer to their hospitalized mother, and discover the surrounding trees are inhabited by Totoros, magical spirits of the forest. When the youngest runs away from home, the older sister seeks help from the spirits to find her.
Harry Potter and the Goblet of Fire
Adventure, Fantasy
Also Recommended By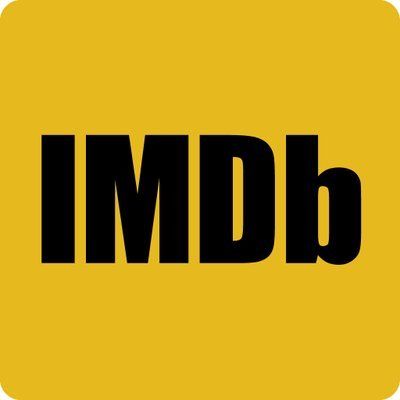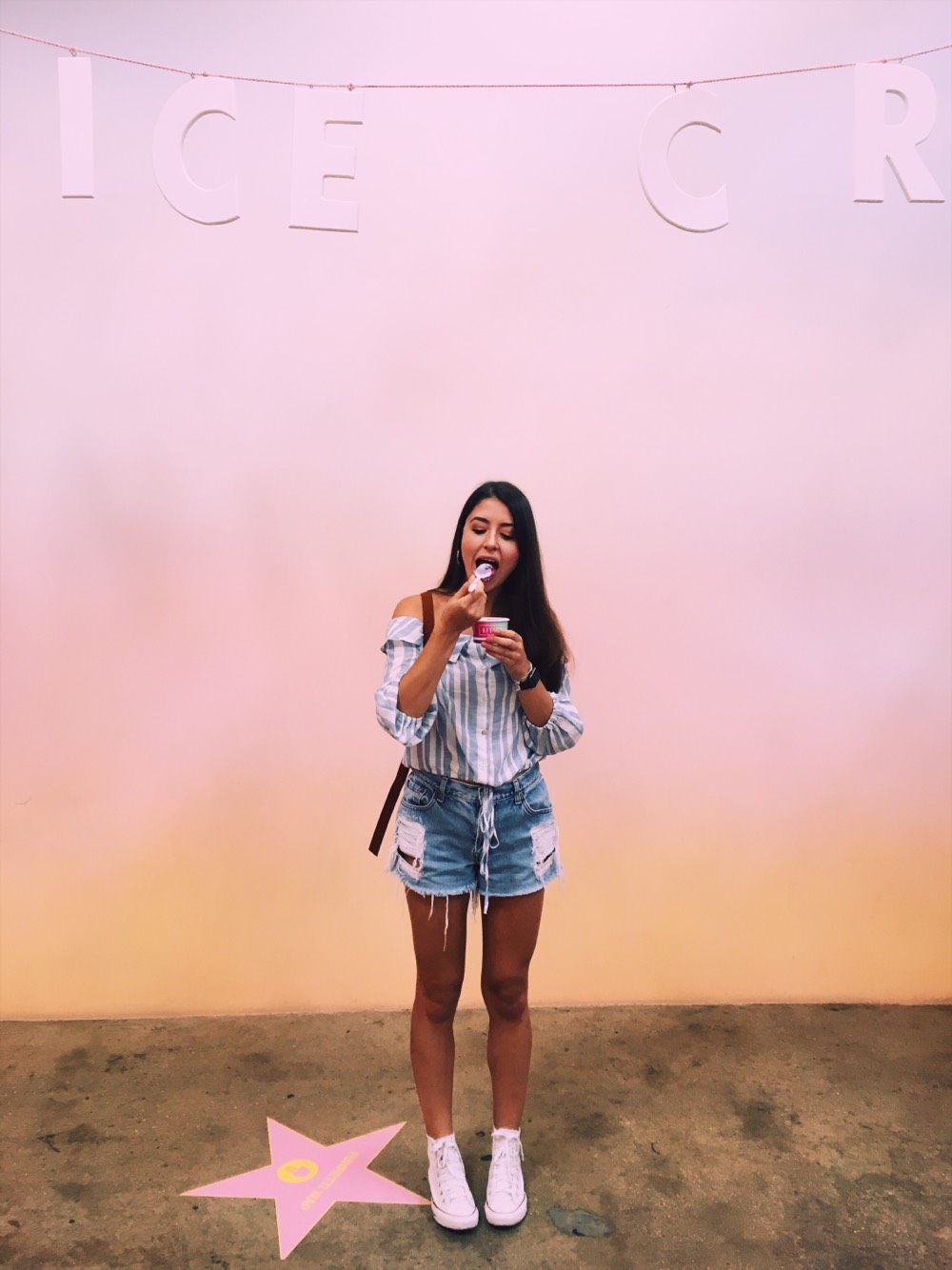 Harry starts his fourth year at Hogwarts, competes in the treacherous Triwizard Tournament and faces the evil Lord Voldemort. Ron and Hermione help Harry manage the pressure – but Voldemort lurks, awaiting his chance to destroy Harry and all that he stands for.
That Thing You Do!
Comedy, Drama
Also Recommended By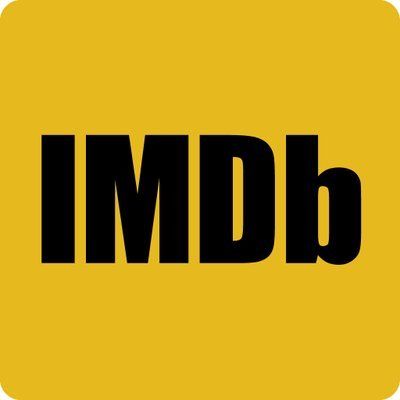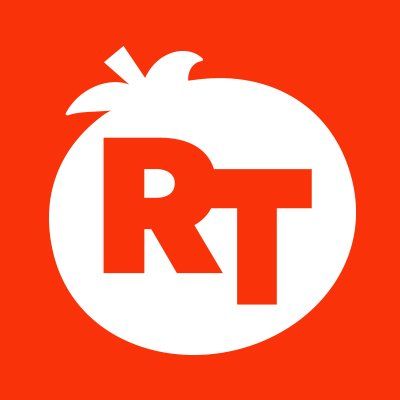 A Pennsylvania band scores a hit in 1964 and rides the star-making machinery as long as it can, with lots of help from its manager.
Summer Hours
Comedy, Drama
Also Recommended By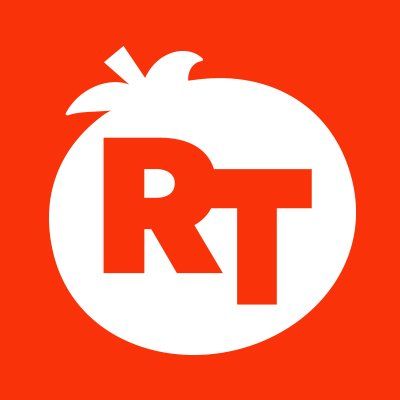 Two brothers and a sister witness the disappearance of their childhood memories when they must relinquish the family belongings to ensure their deceased mother's succession.
Tangled
Animation, Family
Also Recommended By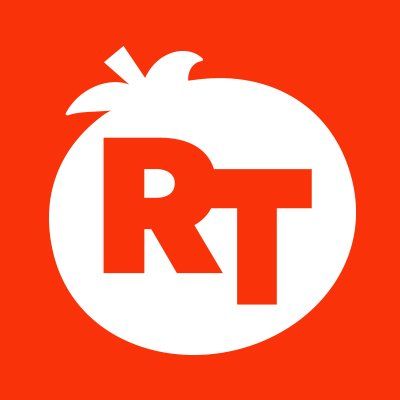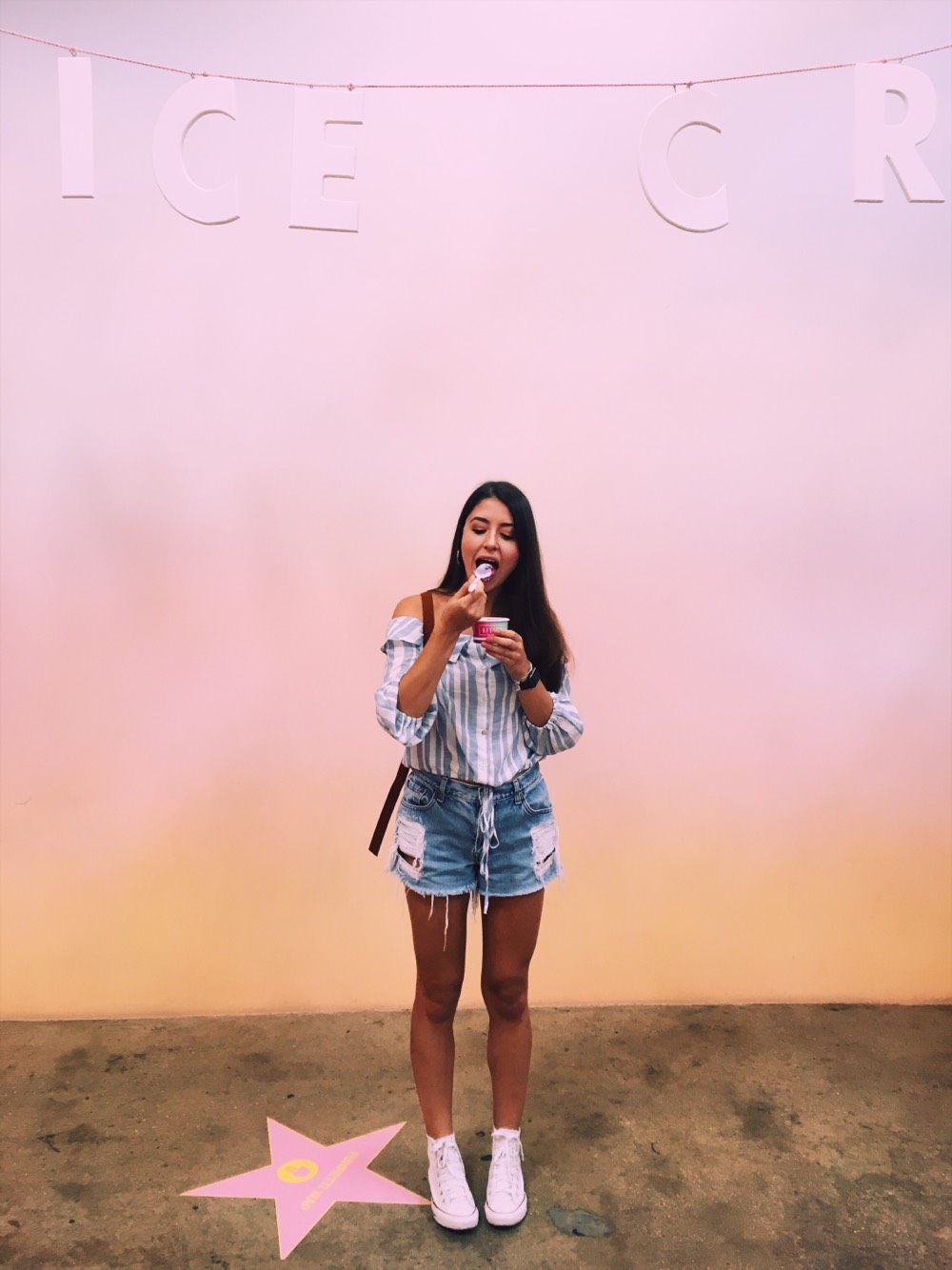 When the kingdom's most wanted-and most charming-bandit Flynn Rider hides out in a mysterious tower, he's taken hostage by Rapunzel, a beautiful and feisty tower-bound teen with 70 feet of magical, golden hair. Flynn's curious captor, who's looking for her ticket out of the tower where she's been locked away for years, strikes a deal with the handsome thief and the unlikely duo sets off on an action-packed escapade, complete with a super-cop horse, an over-protective chameleon and a gruff gang of pub thugs.
First Position
Comedy, Documentary
Also Recommended By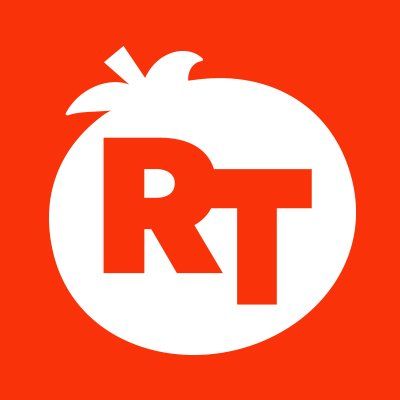 A documentary that follows six young dancers from around the world as they prepare for the Youth America Grand Prix, one of the most prestigious ballet competitions in the world.
Lassie
Action, Adventure
Also Recommended By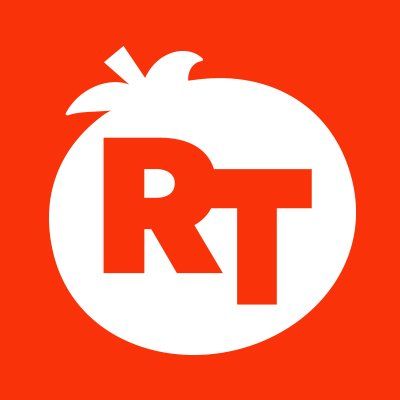 An update of the Lassie legend stars Thomas Guiry as a troubled city kid whose family retreats to the country, where he befriends the famous collie and changes for the better. Conflict develops when a ruthless sheep rancher causes trouble for everyone.
Shrek
Adventure, Animation
Also Recommended By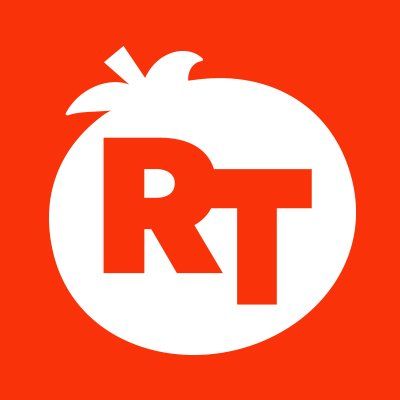 It ain't easy bein' green -- especially if you're a likable (albeit smelly) ogre named Shrek. On a mission to retrieve a gorgeous princess from the clutches of a fire-breathing dragon, Shrek teams up with an unlikely compatriot -- a wisecracking donkey.
Shrek 2
Adventure, Animation
Also Recommended By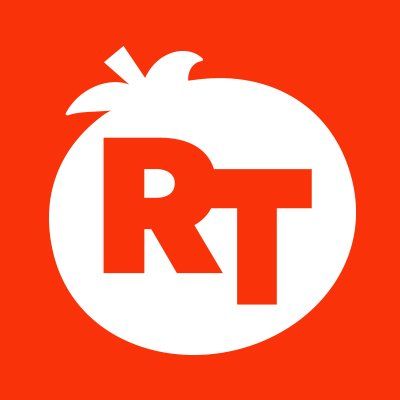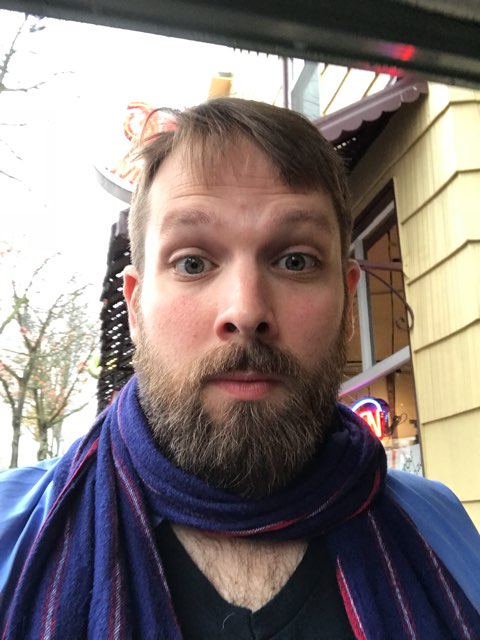 Shrek, Fiona and Donkey set off to Far, Far Away to meet Fiona's mother and father. But not everyone is happy. Shrek and the King find it hard to get along, and there's tension in the marriage. The fairy godmother discovers that Shrek has married Fiona instead of her Son Prince Charming and sets about destroying their marriage.
Pete's Dragon
Adventure, Family
Also Recommended By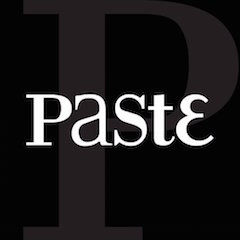 Pete is a mysterious 10-year-old with no family and no home who claims to live in the woods with a giant, green dragon named Elliott. With the help of Natalie, an 11-year-old girl whose father Jack owns the local lumber mill, forest ranger Grace sets out to determine where Pete came from, where he belongs, and the truth about this dragon.
Duma
Adventure, Drama
Also Recommended By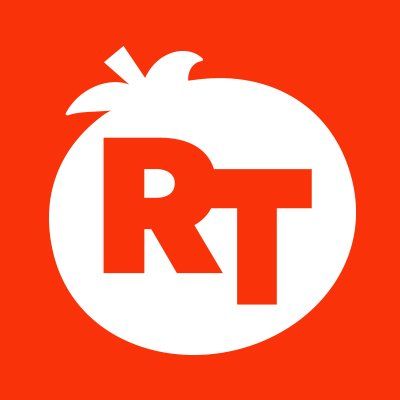 An orphaned cheetah becomes the best friend and pet of a young boy living in South Africa.
The Sound of Music
Drama, Family
Also Recommended By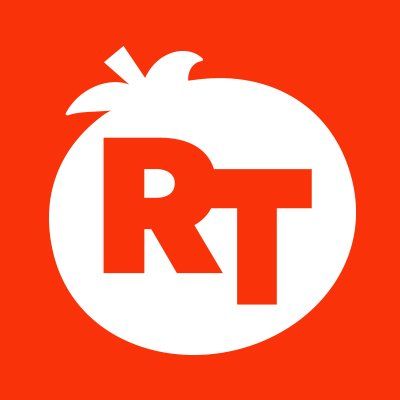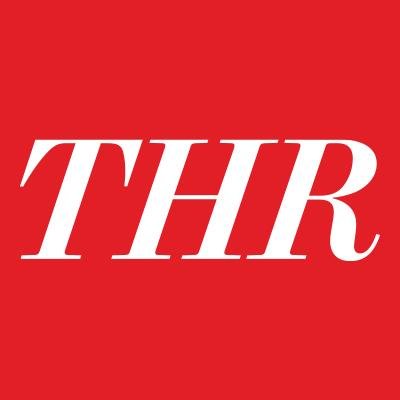 Film adaptation of a classic Rodgers and Hammerstein musical based on a nun who becomes a governess for an Austrian family.
Kung Fu Panda
Adventure, Animation
Also Recommended By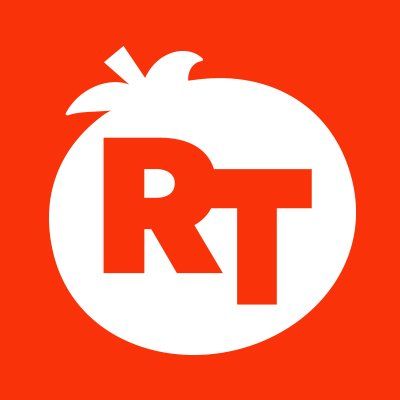 When the Valley of Peace is threatened, lazy Po the panda discovers his destiny as the "chosen one" and trains to become a kung fu hero, but transforming the unsleek slacker into a brave warrior won't be easy. It's up to Master Shifu and the Furious Five -- Tigress, Crane, Mantis, Viper and Monkey -- to give it a try.
Winnie the Pooh
Animation, Family
Also Recommended By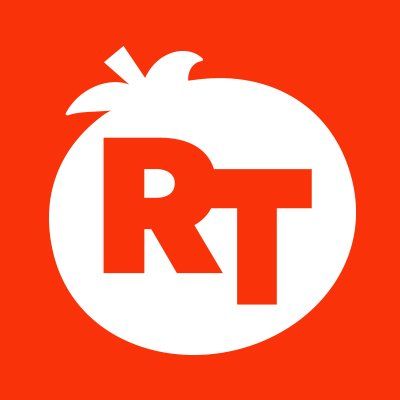 During an ordinary day in Hundred Acre Wood, Winnie the Pooh sets out to find some honey. Misinterpreting a note from Christopher Robin, Pooh convinces Tigger, Rabbit, Piglet, Owl, Kanga, Roo, and Eeyore that their young friend has been captured by a creature named "Backson" and they set out to save him.
Rango
Animation, Comedy
Also Recommended By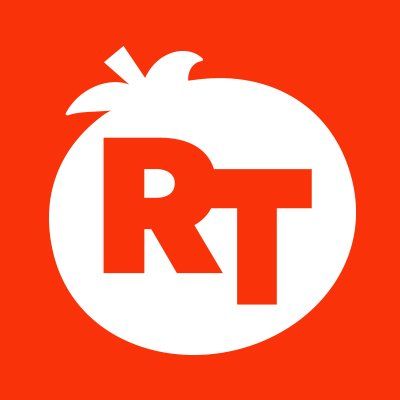 When Rango, a lost family pet, accidentally winds up in the gritty, gun-slinging town of Dirt, the less-than-courageous lizard suddenly finds he stands out. Welcomed as the last hope the town has been waiting for, new Sheriff Rango is forced to play his new role to the hilt.
The Karate Kid
Drama
Also Recommended By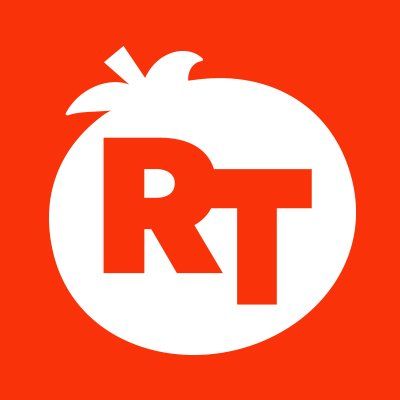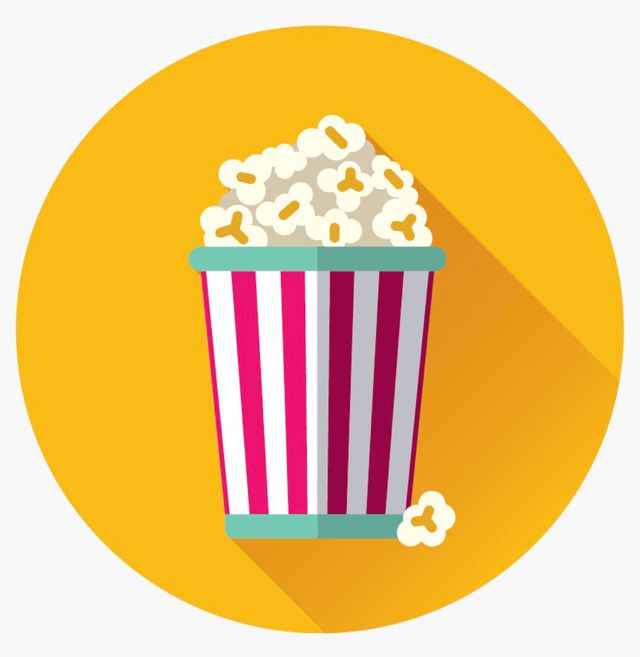 Hassled by the school bullies, Daniel LaRusso has his share of adolescent woes. Luckily, his apartment building houses a resident martial arts master: Kesuke Miyagi, who agrees to train Daniel ... and ends up teaching him much more than self-defense. Armed with newfound confidence, skill and wisdom, Daniel ultimately faces off against his tormentors in this hugely popular classic underdog tale.
ParaNorman
Family, Animation
Also Recommended By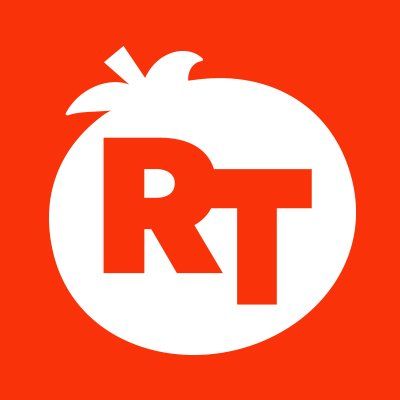 In the town of Blithe Hollow, Norman Babcock is a boy who can speak to the dead, but no one besides his eccentric new friend, Neil, believes his ability is real. One day, Norman's estranged eccentric uncle tells him of an important annual ritual he must take up to protect the town from an curse cast by a witch it condemned centuries ago. Eventually, Norman decides to cooperate, but things don't go according to plan. Now, a magic storm of the witch threatens Blithe Hollow as the accursed dead rise. Together with unexpected new companions, Norman struggles to save his town, only to discover the horrific truth of the curse. With that insight, Norman must resolve the crisis for good as only he can.
The Secret of Kells
Animation, Family
Also Recommended By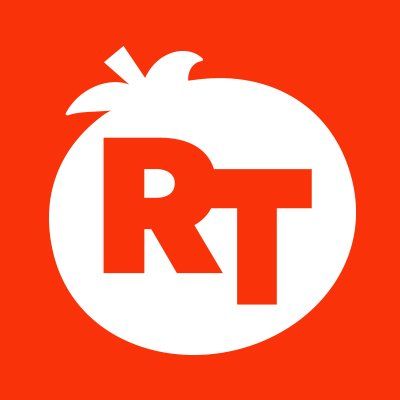 Adventure awaits 12 year old Brendan who must fight Vikings and a serpent god to find a crystal and complete the legendary Book of Kells. In order to finish Brother Aiden's book, Brendan must overcome his deepest fears on a secret quest that will take him beyond the abbey walls and into the enchanted forest where dangerous mythical creatures hide. Will Brendan succeed in his quest?
Howl's Moving Castle
Fantasy, Animation
Also Recommended By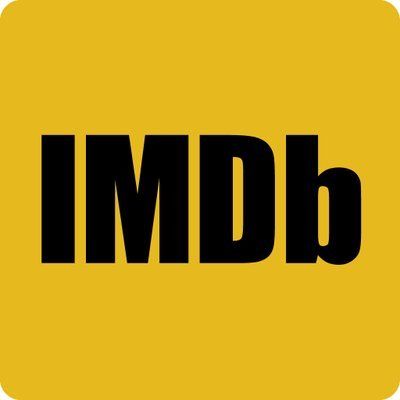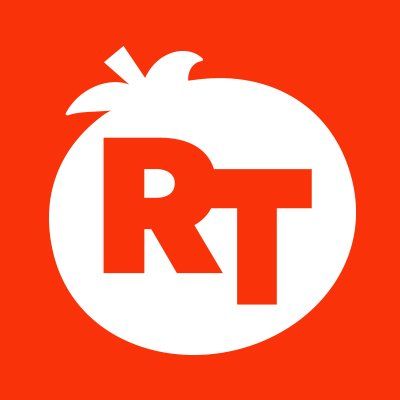 When Sophie, a shy young woman, is cursed with an old body by a spiteful witch, her only chance of breaking the spell lies with a self-indulgent yet insecure young wizard and his companions in his legged, walking home.
Harry Potter and the Half-Blood Prince
Adventure, Fantasy
Also Recommended By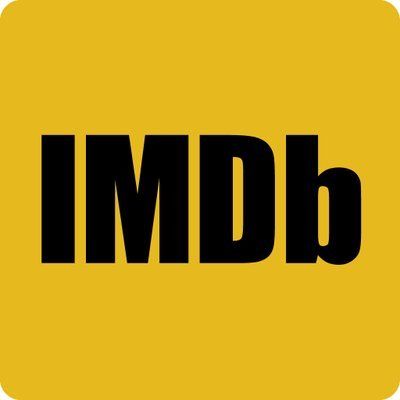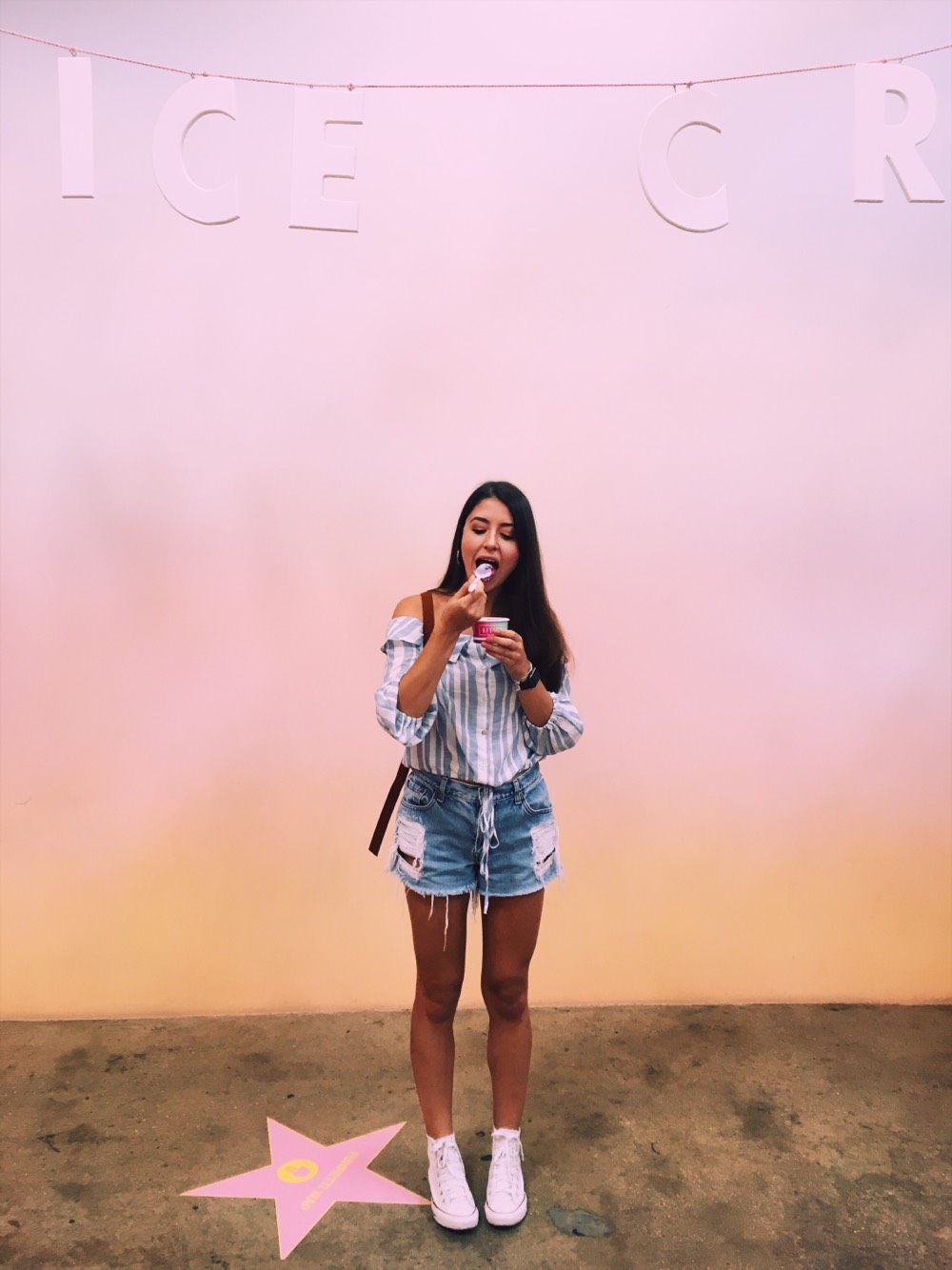 As Harry begins his sixth year at Hogwarts, he discovers an old book marked as 'Property of the Half-Blood Prince', and begins to learn more about Lord Voldemort's dark past.
The Peanuts Movie
Animation
Also Recommended By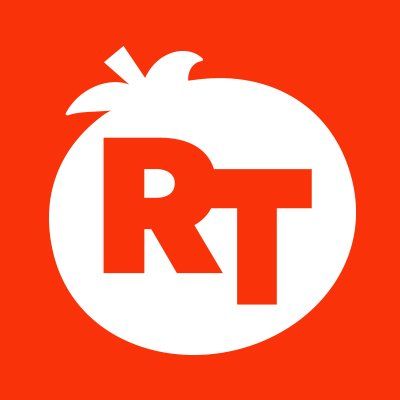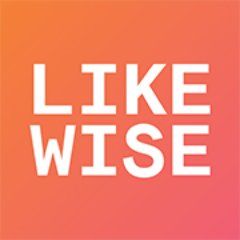 Snoopy embarks upon his greatest mission as he and his team take to the skies to pursue their arch-nemesis, while his best pal Charlie Brown begins his own epic quest back home.
Pee-wee's Big Adventure
Adventure, Comedy
Also Recommended By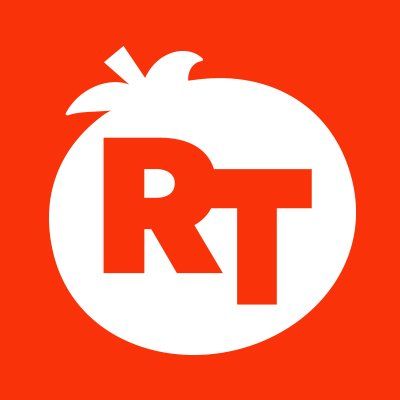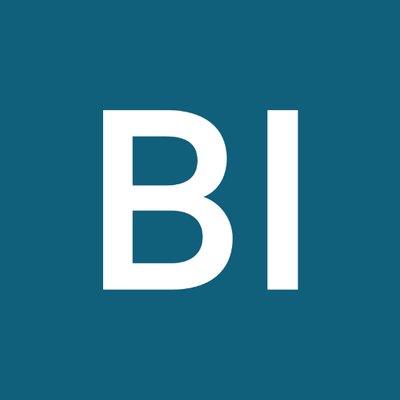 The eccentric and childish Pee-wee Herman embarks on a big adventure when his beloved bicycle is stolen. Armed with information from a fortune-teller and a relentless obsession with his prized possession, Pee-wee encounters a host of odd characters and bizarre situations as he treks across the country to recover his bike.
Millions
Comedy, Crime
Also Recommended By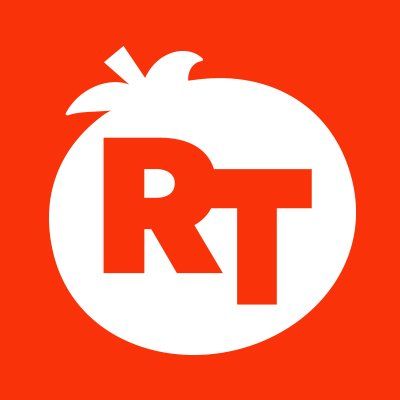 Two boys, still grieving the death of their mother, find themselves the unwitting benefactors of a bag of bank robbery loot in the week before the United Kingdom switches its official currency to the Euro. What's a kid to do?
Wreck-It Ralph
Family, Animation
Also Recommended By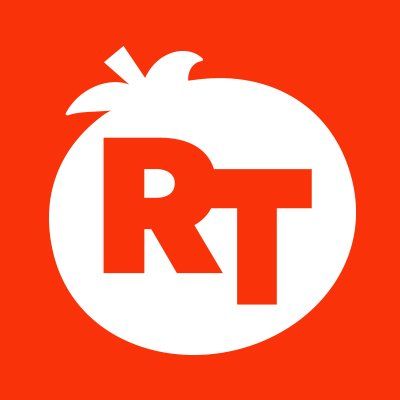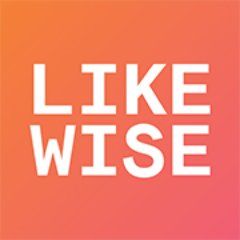 Wreck-It Ralph is the 9-foot-tall, 643-pound villain of an arcade video game named Fix-It Felix Jr., in which the game's titular hero fixes buildings that Ralph destroys. Wanting to prove he can be a good guy and not just a villain, Ralph escapes his game and lands in Hero's Duty, a first-person shooter where he helps the game's hero battle against alien invaders. He later enters Sugar Rush, a kart racing game set on tracks made of candies, cookies and other sweets. There, Ralph meets Vanellope von Schweetz who has learned that her game is faced with a dire threat that could affect the entire arcade, and one that Ralph may have inadvertently started.
Freaky Friday
Comedy, Family
Also Recommended By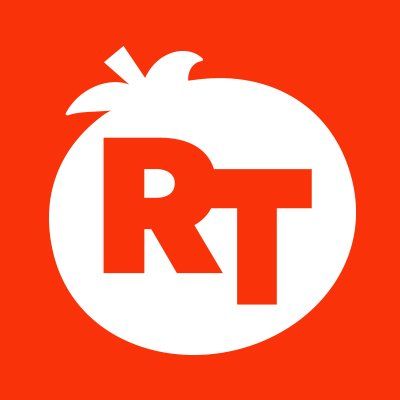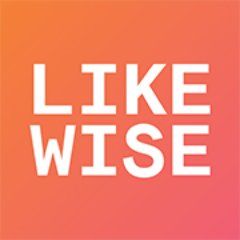 Mother and daughter bicker over everything -- what Anna wears, whom she likes and what she wants to do when she's older. In turn, Anna detests Tess's fiancé. When a magical fortune cookie switches their personalities, they each get a peek at how the other person feels, thinks and lives.
The Muppet Movie
Adventure, Comedy
Also Recommended By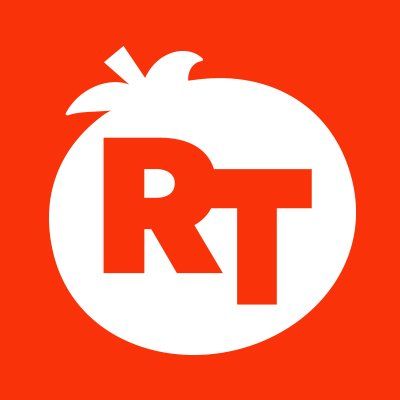 Kermit the Frog is persuaded by agent Dom DeLuise to pursue a career in Hollywood. Along the way, Kermit picks up Fozzie Bear, Miss Piggy, Gonzo, and a motley crew of other Muppets with similar aspirations. Meanwhile, Kermit must elude the grasp of a frog-leg restaurant magnate.
Cinderella
Family, Fantasy
Also Recommended By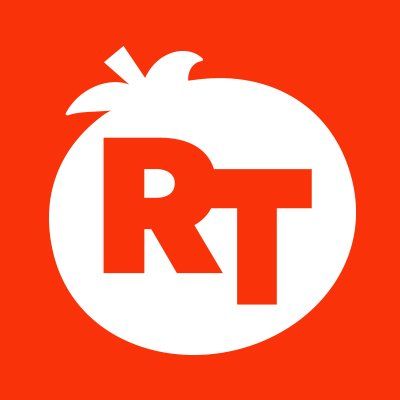 Cinderella has faith her dreams of a better life will come true. With help from her loyal mice friends and a wave of her Fairy Godmother's wand, Cinderella's rags are magically turned into a glorious gown and off she goes to the Royal Ball. But when the clock strikes midnight, the spell is broken, leaving a single glass slipper... the only key to the ultimate fairy-tale ending!
Cloudy with a Chance of Meatballs
Animation, Comedy
Also Recommended By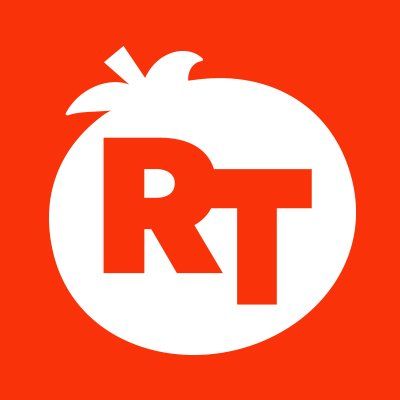 Inventor Flint Lockwood creates a machine that makes clouds rain food, enabling the down-and-out citizens of Chewandswallow to feed themselves. But when the falling food reaches gargantuan proportions, Flint must scramble to avert disaster. Can he regain control of the machine and put an end to the wild weather before the town is destroyed?
Bears
Documentary, Family
Also Recommended By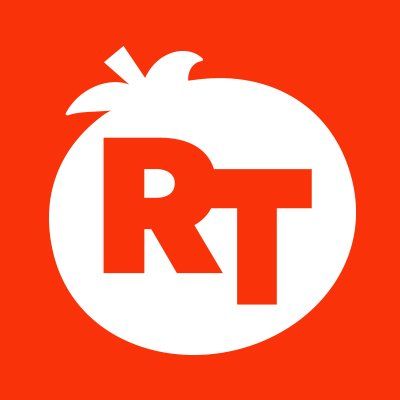 A documentary that follows an Alaskan bear family as its young cubs are taught life's most important lessons.
Field of Dreams
Drama, Fantasy
Also Recommended By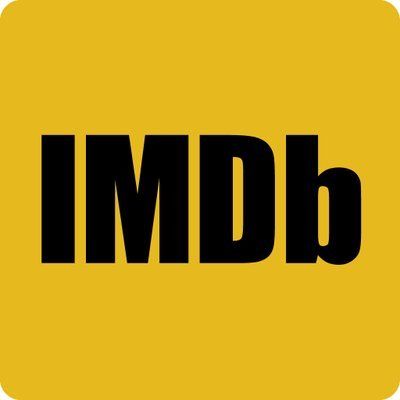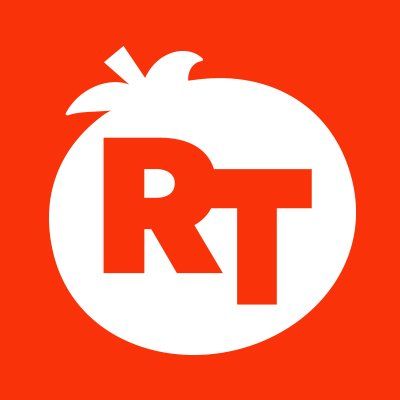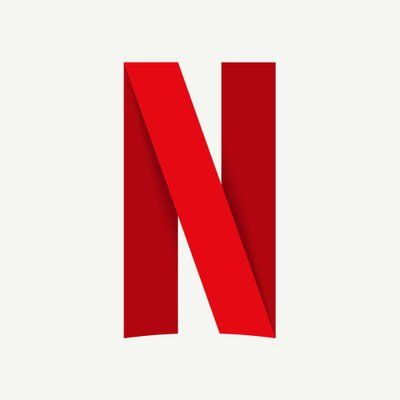 Ray Kinsella is an Iowa farmer who hears a mysterious voice telling him to turn his cornfield into a baseball diamond. He does, but the voice's directions don't stop -- even after the spirits of deceased ballplayers turn up to play.
Charlie and the Chocolate Factory
Adventure, Comedy
Also Recommended By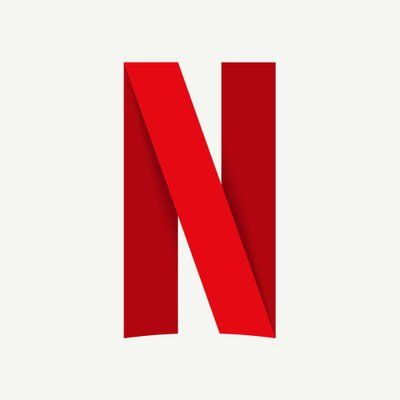 A young boy wins a tour through the most magnificent chocolate factory in the world, led by the world's most unusual candy maker.
Mulan
Animation, Family
Also Recommended By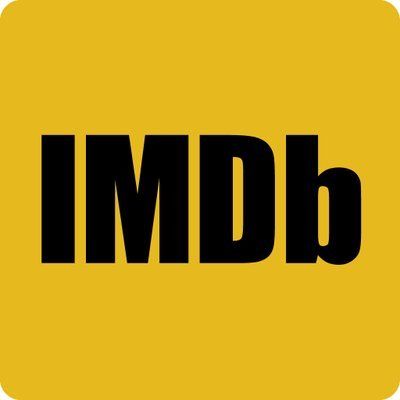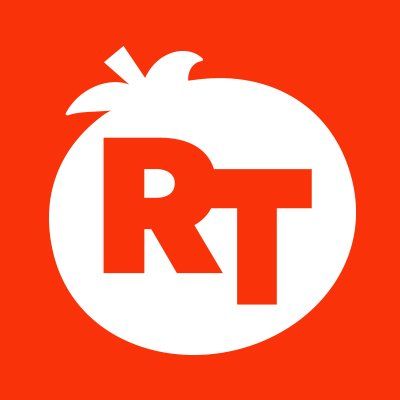 A tomboyish girl disguises herself as a young man so she can fight with the Imperial Chinese Army against the invading Huns. With help from wise-cracking dragon Mushu, Mulan just might save her country -- and win the heart of handsome Captain Li Shang.
Bridge to Terabithia
Adventure, Drama
Jesse Aarons trained all summer to become the fastest runner in school, so he's very upset when newcomer Leslie Burke outruns him and everyone else. Despite this and other differences, including that she's rich, he's poor, and she's a city girl, he's a country boy, the two become fast friends. Together, they create Terabithia, a land of monsters, trolls, ogres, and giants and rule as king and queen.
The Handmaid's Tale
Drama, Science Fiction
Also Recommended By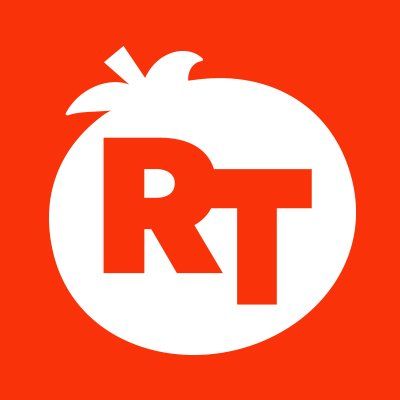 In a dystopicly polluted rightwing religious tyranny, a young woman is put in sexual slavery on account of her now rare fertility.