L.A. Confidential
Movies
Three detectives in the corrupt and brutal L.A. police force of the 1950s use differing methods to uncover a conspiracy behind the shotgun slayings of the patrons at an all-night diner.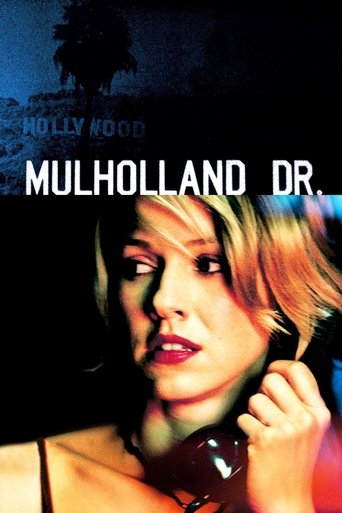 Mulholland Drive
Movies
Blonde Betty Elms has only just arrived in Hollywood to become a movie star when she meets an enigmatic brunette with amnesia. Meanwhile, as the two set off to solve the second woman's identity, filmmaker Adam Kesher runs into ominous trouble while casting his latest project.
The Big Lebowski
Movies
Jeffrey "The Dude" Lebowski, a Los Angeles slacker who only wants to bowl and drink White Russians, is mistaken for another Jeffrey Lebowski, a wheelchair-bound millionaire, and finds himself dragged into a strange series of events involving nihilists, adult film producers, ferrets, errant toes, and large sums of money.
Boogie Nights
Movies
Set in 1977, back when sex was safe, pleasure was a business and business was booming, idealistic porn producer Jack Horner aspires to elevate his craft to an art form. Horner discovers Eddie Adams, a hot young talent working as a busboy in a nightclub, and welcomes him into the extended family of movie-makers, misfits and hangers-on that are always around. Adams' rise from nobody to a celebrity adult entertainer is meteoric, and soon the whole world seems to know his porn alter ego, "Dirk Diggler". Now, when disco and drugs are in vogue, fashion is in flux and the party never seems to stop, Adams' dreams of turning sex into stardom are about to collide with cold, hard reality.
Double Identity
Movies
In Chechnya, an American doctor takes a detour in life when he helps a mysterious woman escape from her would-be assailant.