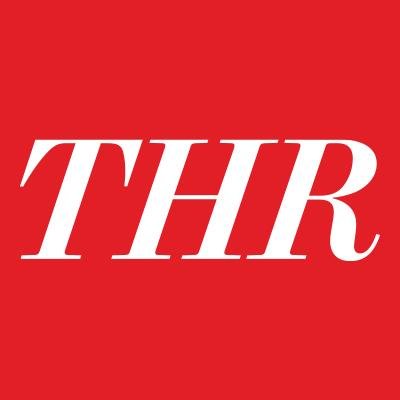 Best TV Shows of All Time
92 Shows | by Hollywood Reporter
Desperate Housewives
Mystery, Drama
Also Recommended By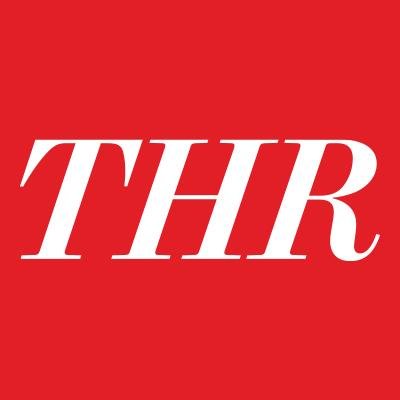 Desperate Housewives is an American television comedy-drama-mystery series created by Marc Cherry and produced by ABC Studios and Cherry Productions. It aired Sundays at 9 P.M. Eastern/8 P.M. Central, on ABC from October 3, 2004, until May 13, 2012. Executive producer Cherry served as showrunner. Other executive producers since the fourth season included Bob Daily, George W. Perkins, John Pardee, Joey Murphy, David Grossman, and Larry Shaw. The main setting of the show was Wisteria Lane, a street in the fictional American town of 'Fairview' in the fictional 'Eagle State'. The show followed the lives of a group of women as seen through the eyes of a dead neighbor who committed suicide in the very first episode. The storyline covers thirteen years of the women's lives over eight seasons, set between the years 2004–2008, and later 2013–2017. They worked through domestic struggles and family life, while facing the secrets, crimes and mysteries hidden behind the doors of their — at the surface — beautiful and seemingly perfect suburban neighborhood. The show featured an ensemble cast, headed by Teri Hatcher as Susan Mayer, Felicity Huffman as Lynette Scavo, Marcia Cross as Bree Van de Kamp, and Eva Longoria as Gabrielle Solis. Brenda Strong narrated the show as the deceased Mary Alice Young, appearing sporadically in flashbacks or dream sequences.
Fawlty Towers
Comedy
Also Recommended By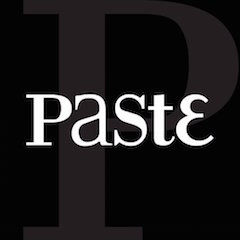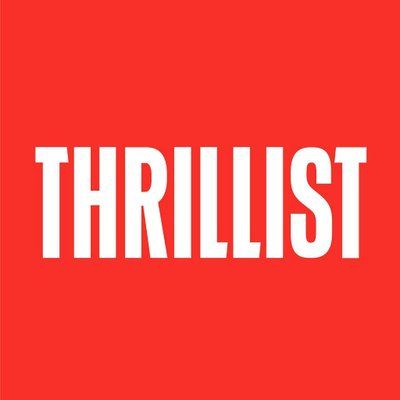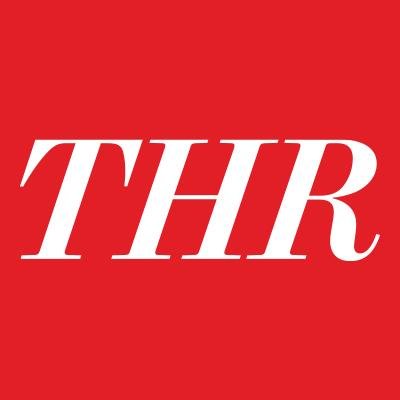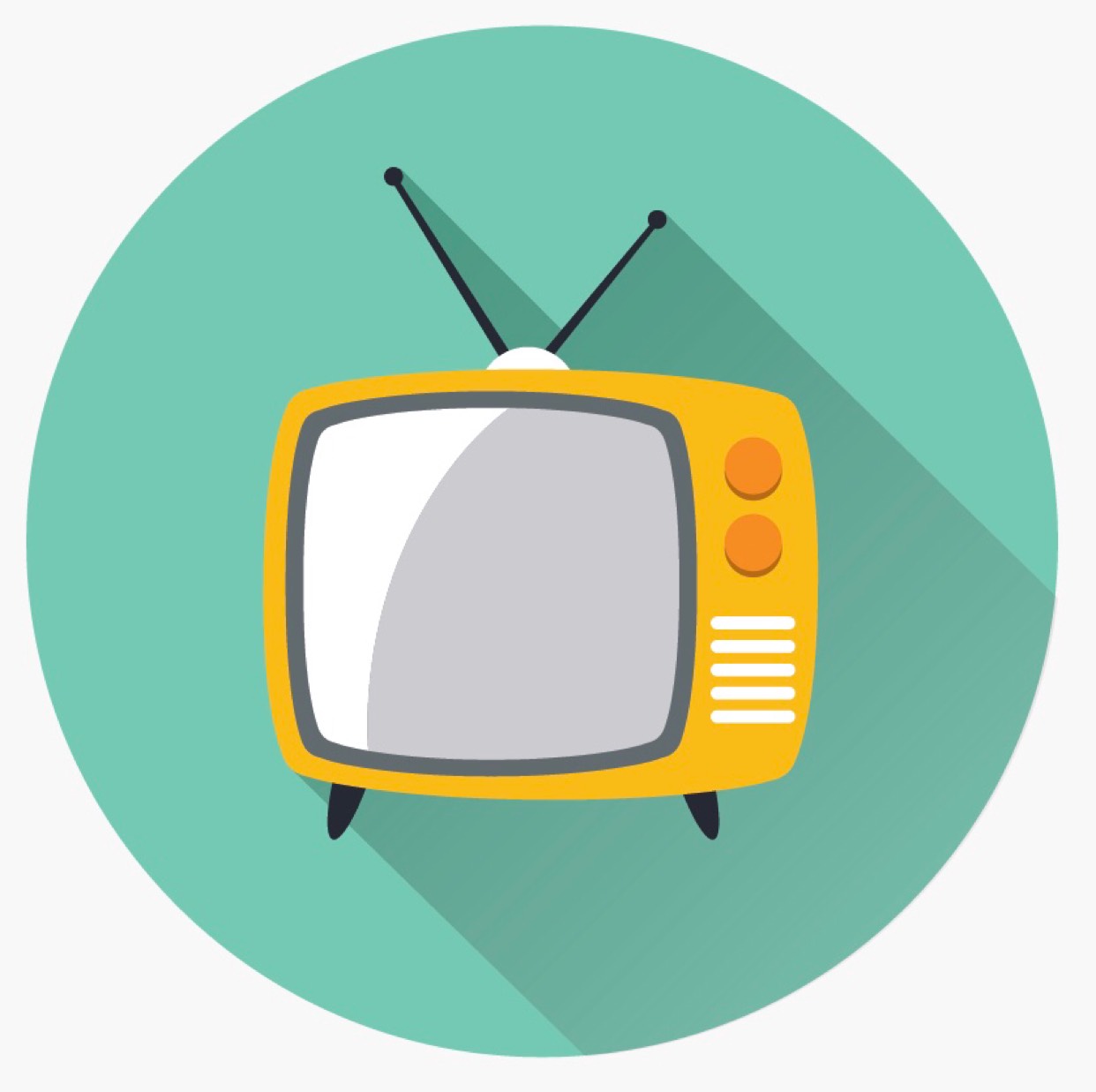 Fawlty Towers is a British sitcom produced by BBC Television that was first broadcast on BBC2 in 1975 and 1979. Twelve episodes were made. The show was written by John Cleese and his then wife Connie Booth, both of whom also starred in the show. The series is set in Fawlty Towers, a fictional hotel in the seaside town of Torquay, on the "English Riviera". The plots centre around tense, rude and put-upon owner Basil Fawlty, his bossy wife Sybil, a comparatively normal chambermaid Polly, and hapless Spanish waiter Manuel and their attempts to run the hotel amidst farcical situations and an array of demanding and eccentric guests. In a list drawn up by the British Film Institute in 2000, voted by industry professionals, Fawlty Towers was named the best British television series of all time.
Borat: Cultural Learnings of America for Make Benefit Glorious Nation of Kazakhstan
Comedy
Also Recommended By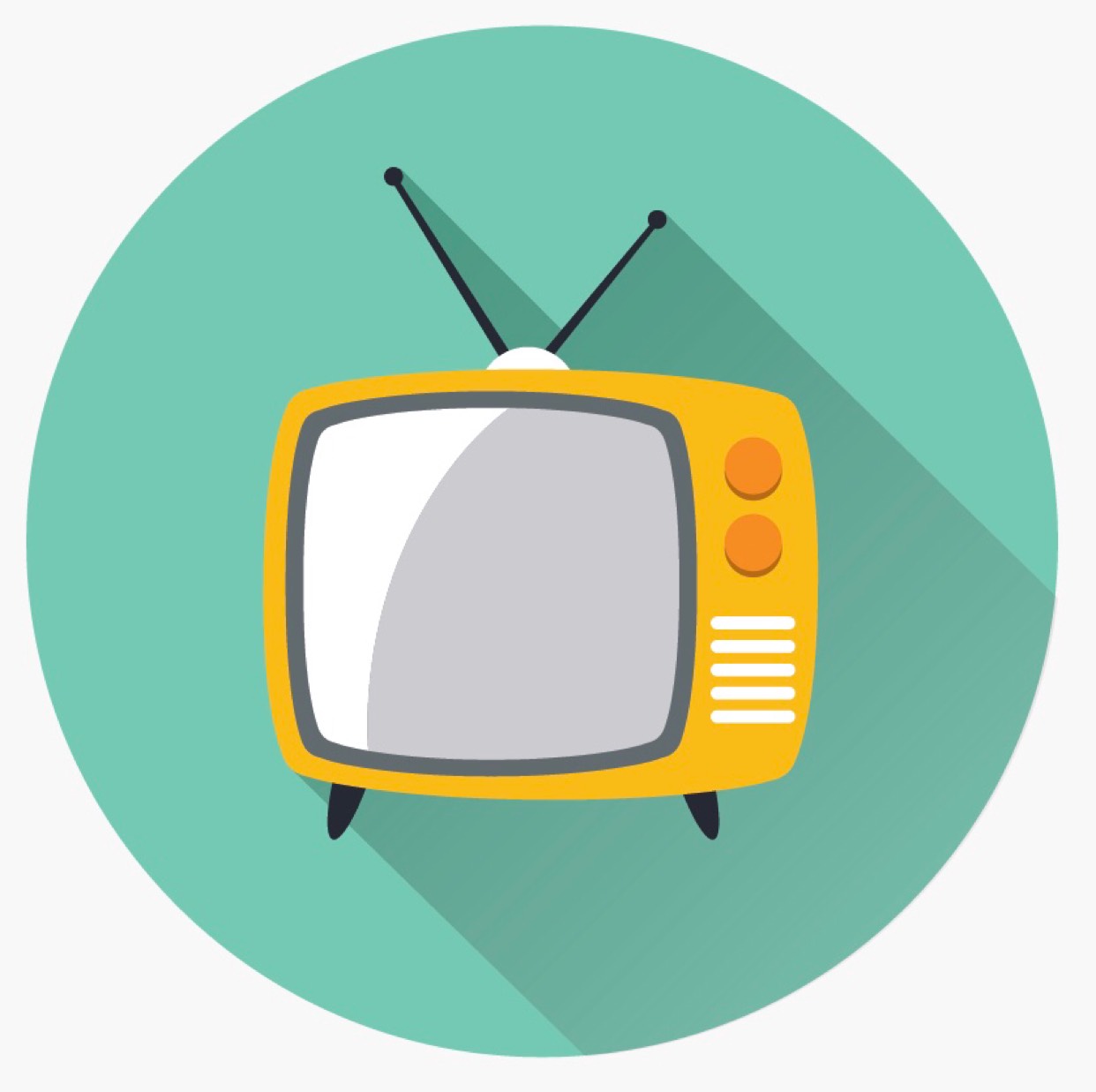 Kazakh journalist Borat Sagdiyev travels to America to make a documentary. As he zigzags across the nation, Borat meets real people in real situations with hysterical consequences. His backwards behavior generates strong reactions around him exposing prejudices and hypocrisies in American culture.
Ally McBeal
Drama, Comedy
Also Recommended By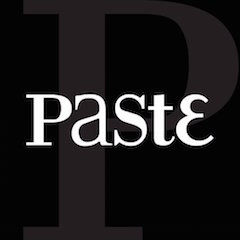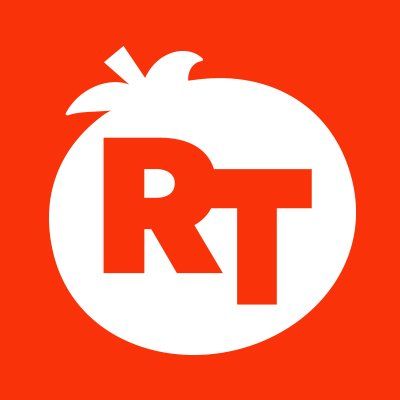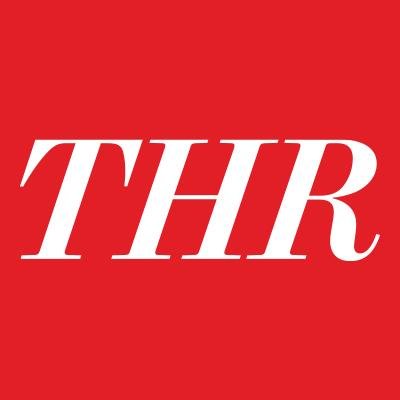 Ally McBeal is an American legal comedy-drama television series, originally aired on Fox from September 8, 1997 to May 20, 2002. Created by David E. Kelley, the series stars Calista Flockhart in the title role as a young lawyer working in the fictional Boston law firm Cage and Fish, with other young lawyers whose lives and loves were eccentric, humorous and dramatic. The series placed #48 on Entertainment Weekly's 2007 "New TV Classics" list.
Everybody Loves Raymond
Comedy
Also Recommended By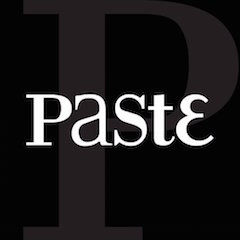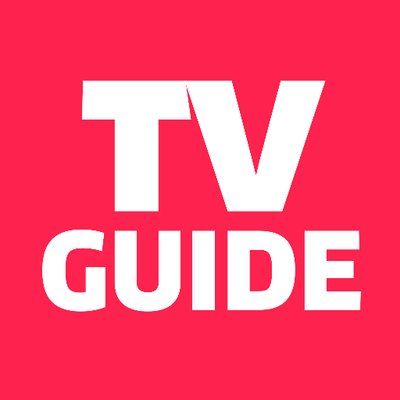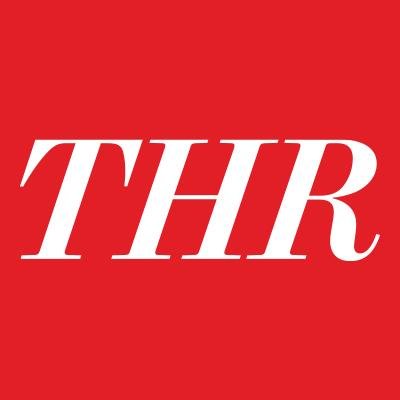 Everybody Loves Raymond is an American television sitcom starring Ray Romano, Patricia Heaton, Brad Garrett, Doris Roberts, and Peter Boyle. It originally ran on CBS from September 13, 1996, to May 16, 2005. Many of the situations from the show are based on the real-life experiences of Romano, creator/producer Phil Rosenthal and the show's writing staff. The main characters on the show are also loosely based on Romano's and Rosenthal's real-life family members. The show reruns in syndication on various channels, such as TBS, TV Land, and in most TV markets on local stations. From 2000 to 2007, KingWorld distributed the show for off-network syndication and Warner Bros. Television Distribution handled international distribution. In 2007, CBS Television Distribution took over King World's distribution. CBS only owns American syndication rights; ancillary rights are controlled by HBO and Warner Bros. Television.
Battlestar Galactica
Action & Adventure, Drama
Also Recommended By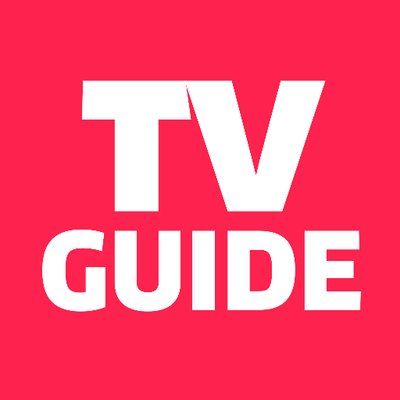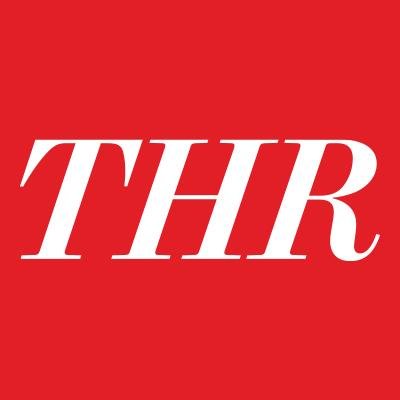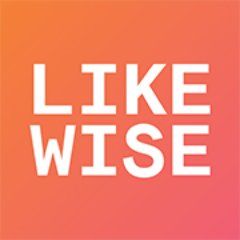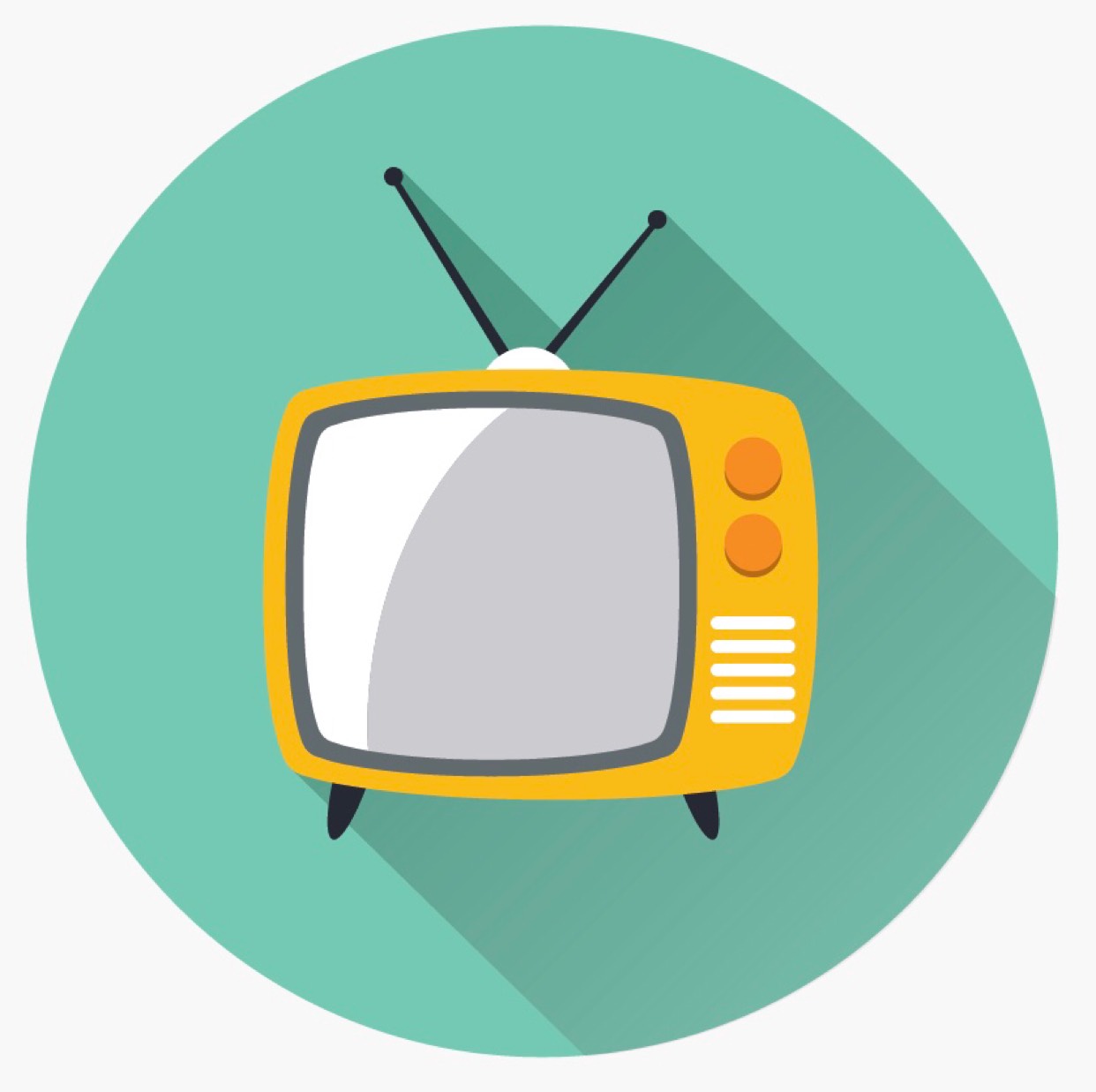 When an old enemy, the Cylons, resurface and obliterate the 12 colonies, the crew of the aged Galactica protect a small civilian fleet - the last of humanity - as they journey toward the fabled 13th colony, Earth.
Parenthood
Drama
Also Recommended By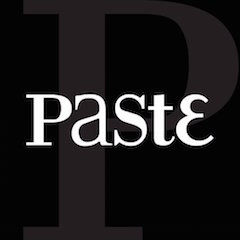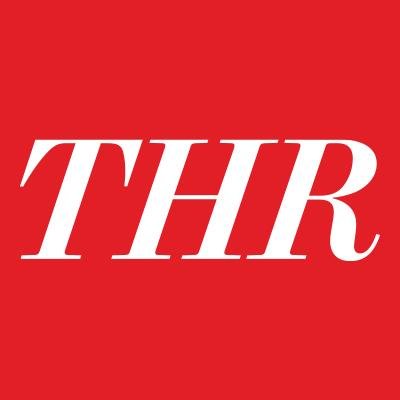 Parenthood is an American comedy-drama television series developed by Jason Katims. Loosely based on the 1989 film of the same title, Parenthood tells of the Braverman clan which consists of an older couple, their four children and their families.
The Brady Bunch
Comedy
Also Recommended By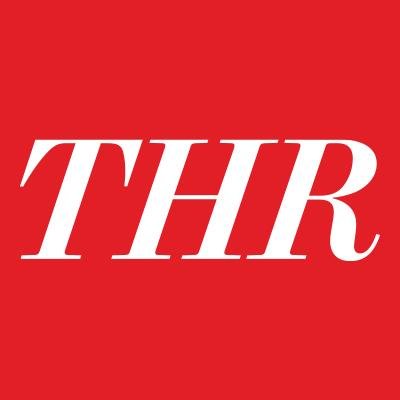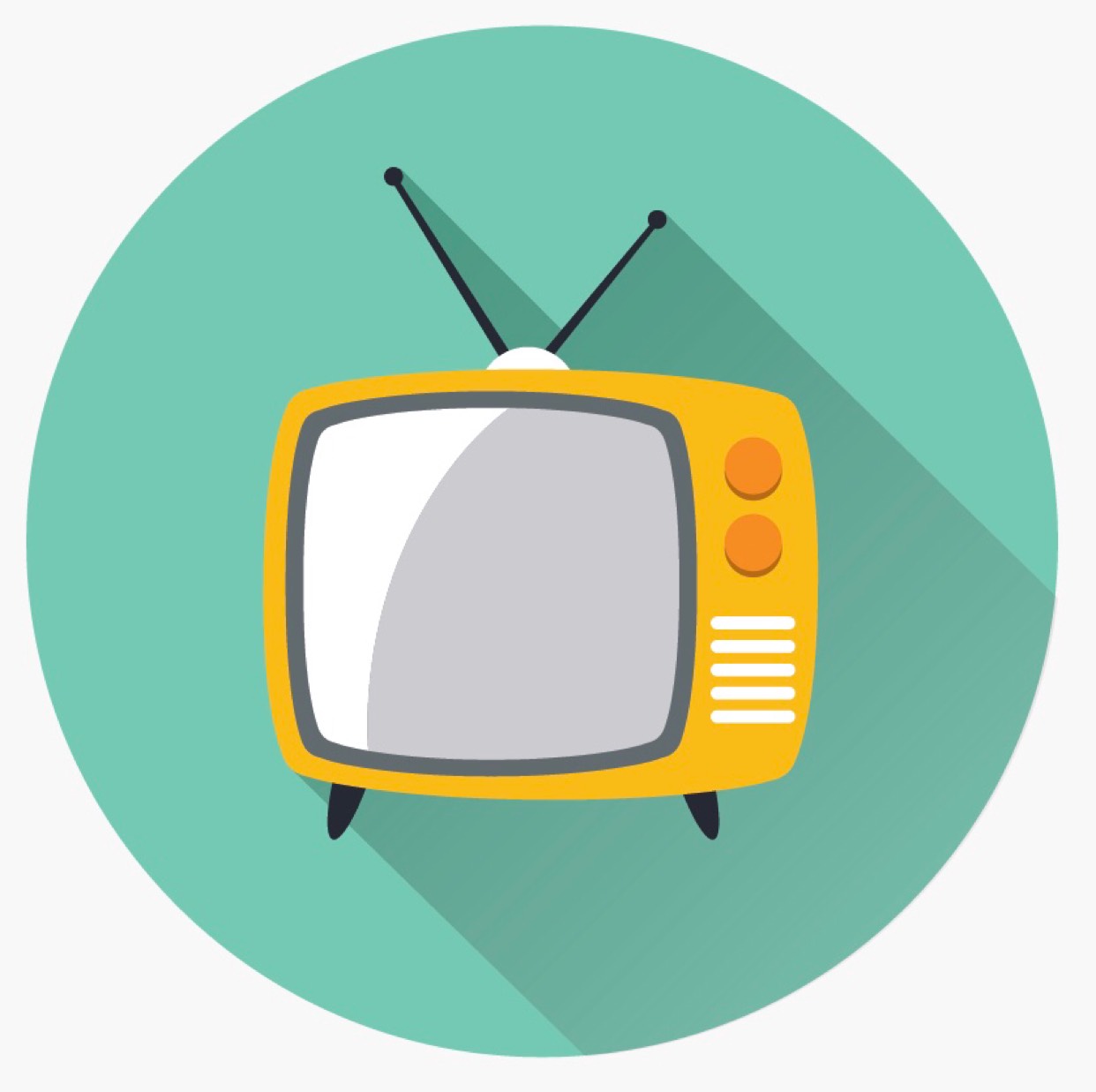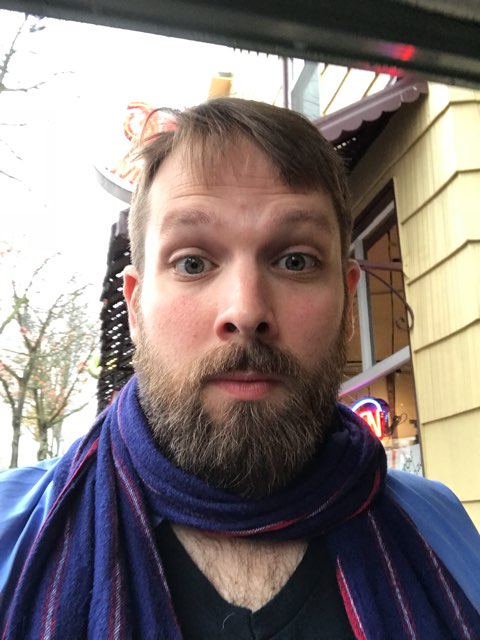 When widower Mike Brady marries a lovely lady widow Carol Ann, their two families become one. These are the misadventures of this new couple, their six children, a dog named Tiger, and quirky housekeeper Alice.
The Bob Newhart Show
Comedy
Also Recommended By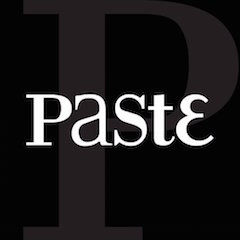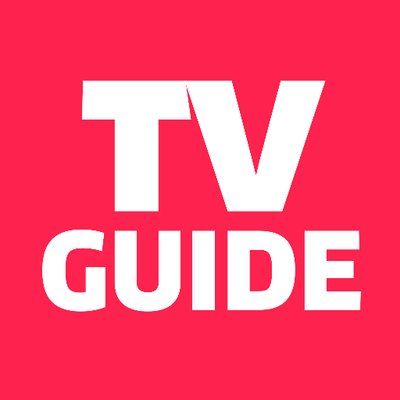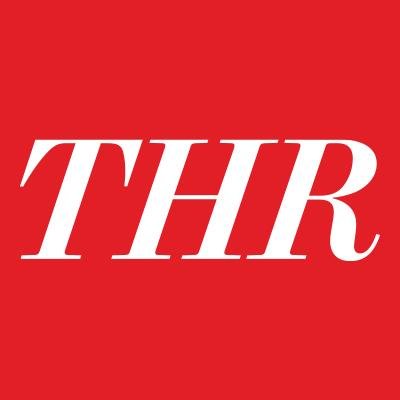 The Bob Newhart Show is an American situation comedy produced by MTM Enterprises, which aired 142 original episodes on CBS from September 16, 1972, to April 1, 1978. Comedian Bob Newhart portrays a psychologist having to deal with his patients and fellow office workers. The show was filmed before a live audience.
Arrow
Crime, Drama
Also Recommended By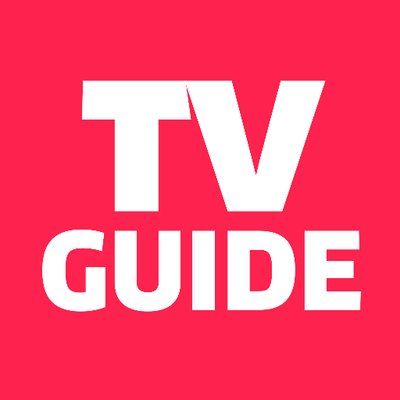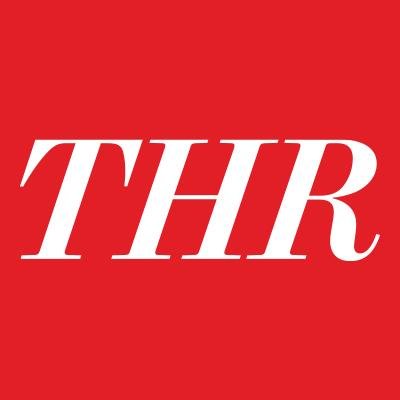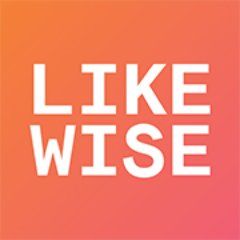 Spoiled billionaire playboy Oliver Queen is missing and presumed dead when his yacht is lost at sea. He returns five years later a changed man, determined to clean up the city as a hooded vigilante armed with a bow.
The Rockford Files
Crime, Action & Adventure
Also Recommended By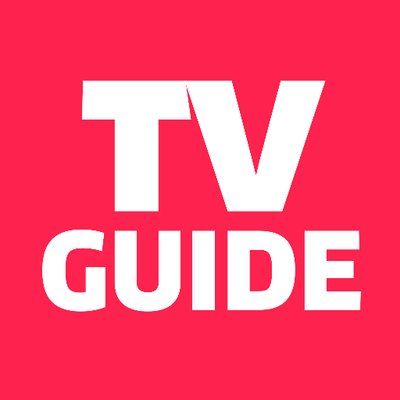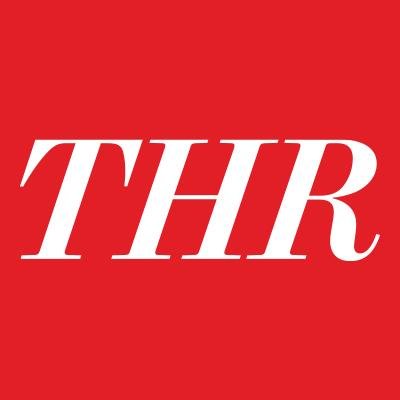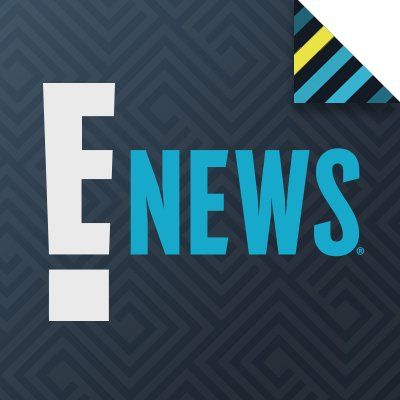 The Rockford Files is an American television drama series starring James Garner that aired on the NBC network between September 13, 1974 and January 10, 1980, and has remained in syndication to the present day. Garner portrays Los Angeles-based private investigator Jim Rockford with Noah Beery, Jr. in the supporting role of his father, a retired truck driver nicknamed "Rocky." The show was created by Roy Huggins and Stephen J. Cannell. Huggins created the television show Maverick, which starred Garner, and he wanted to recapture that magic in a "modern day" detective setting. He teamed with Cannell, who had written for Jack Webb productions such as Adam-12 and Chase, to create The Rockford Files. The show was credited as "A Public Arts/Roy Huggins Production" along with Universal Studios and in association with Cherokee Productions. Cherokee was owned by Garner, with partners Meta Rosenberg and Juanita Bartlett, who doubled as story editor during most of The Rockford Files' run. The series theme by composers Mike Post and Pete Carpenter was released as a single and went to #10 on the Billboard Hot 100, remaining on the chart for 16 weeks. and won a Grammy Award for Best Instrumental Arrangement for 1975.
Scrubs
Drama, Comedy
Also Recommended By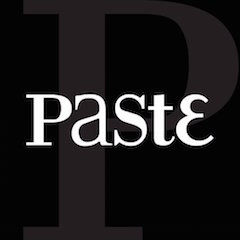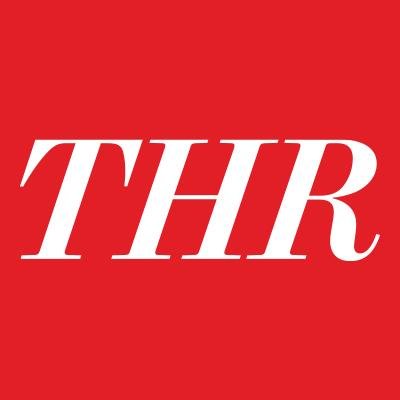 In the unreal world of Sacred Heart Hospital, John "J.D" Dorian learns the ways of medicine, friendship and life.
True Blood
Drama, Sci-Fi & Fantasy
Also Recommended By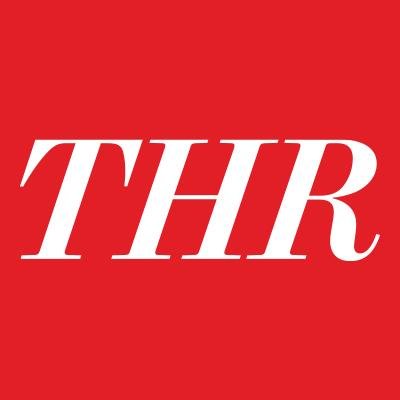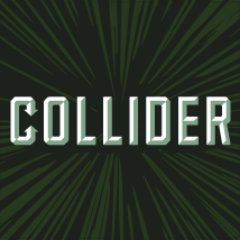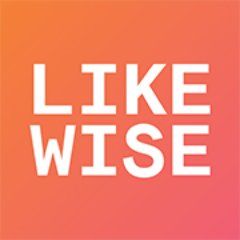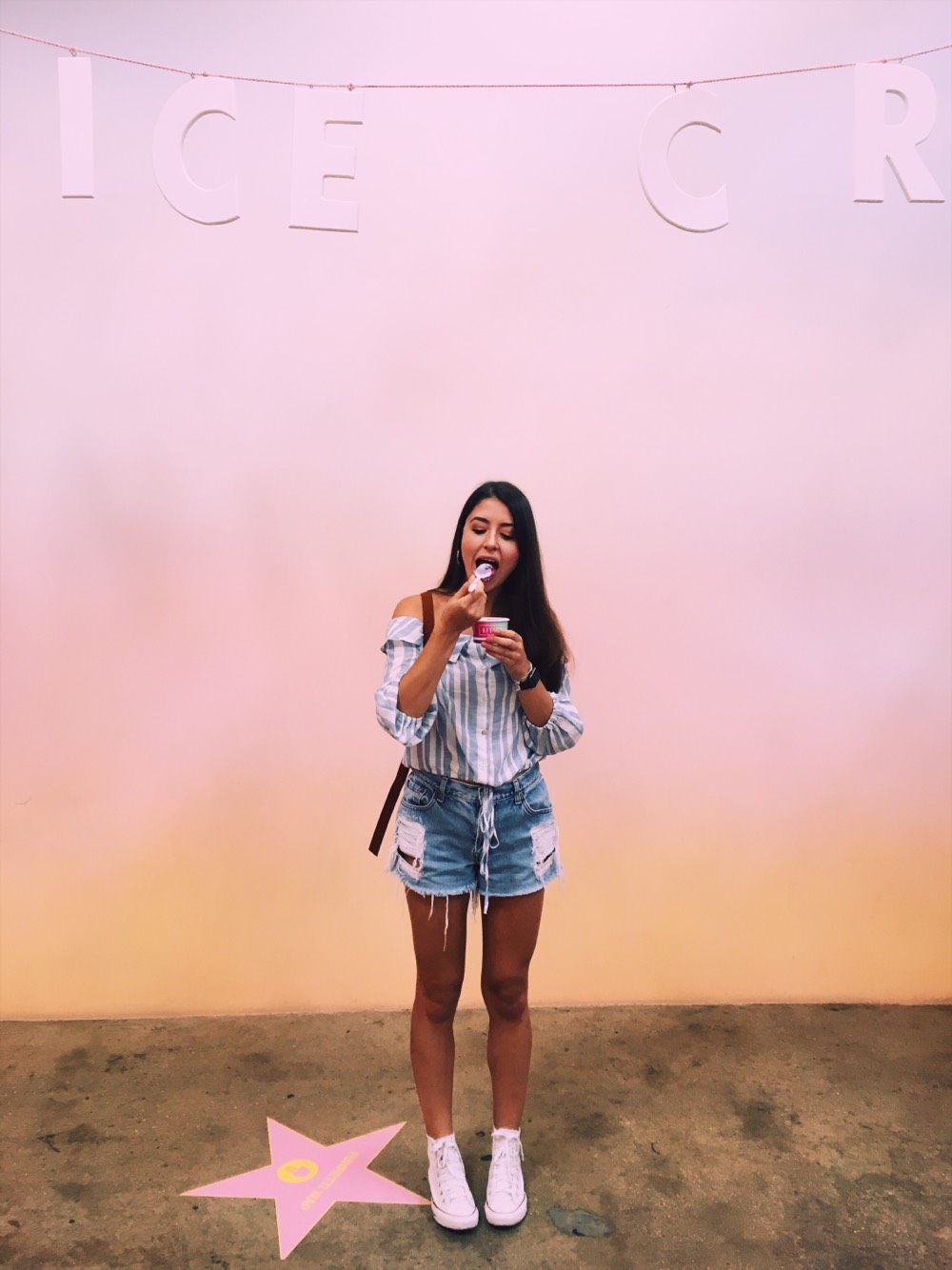 True Blood is an American television drama series created and produced by Alan Ball. It is based on The Southern Vampire Mysteries series of novels by Charlaine Harris, detailing the co-existence of vampires and humans in Bon Temps, a fictional, small town in northwestern Louisiana. The series centers on the adventures of Sookie Stackhouse, a telepathic waitress with an otherworldly quality.
Law & Order
Drama
Also Recommended By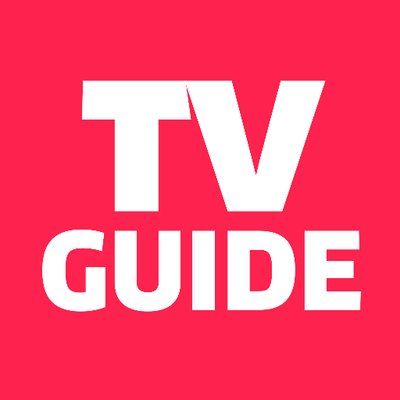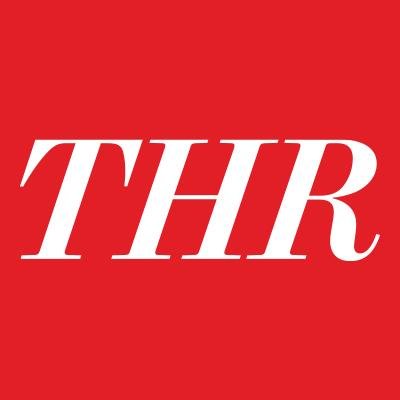 Law & Order is an American police procedural and legal drama television series, created by Dick Wolf and part of the Law & Order franchise. It originally aired on NBC and, in syndication, on various cable networks. Law & Order premiered on September 13, 1990, and completed its 20th and final season on May 24, 2010. At the time of its cancellation, Law & Order was the longest-running crime drama on American primetime television. After The Simpsons, both Law & Order and Gunsmoke tied for the second longest-running scripted American primetime series with ongoing characters.
Alias
Action & Adventure, Drama
Also Recommended By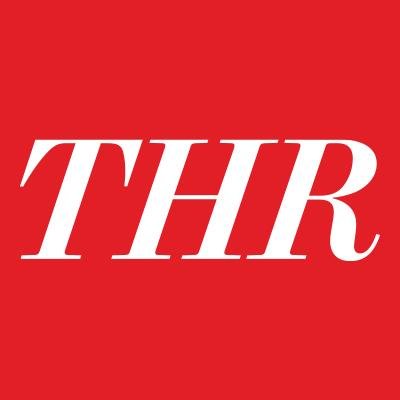 Sydney Bristow, an agent who has been tricked to believe she is working for the U.S. government, is actually working for a criminal organization named the Alliance of Twelve. Upon learning this, Sydney becomes a double agent for the real CIA.
Get Smart
Comedy
Also Recommended By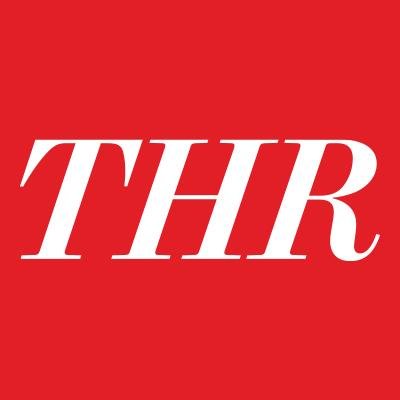 Get Smart is an American comedy television series that satirizes the secret agent genre. Created by Mel Brooks with Buck Henry, the show stars Don Adams, Barbara Feldon, and Edward Platt. Henry said they created the show by request of Daniel Melnick, who was a partner, along with Leonard Stern and David Susskind, of the show's production company, Talent Associates, to capitalize on "the two biggest things in the entertainment world today"—James Bond and Inspector Clouseau. Brooks said: "It's an insane combination of James Bond and Mel Brooks comedy." This is the only Mel Brooks production to feature a laugh track. The success of the show eventually spawned the follow-up films The Nude Bomb and Get Smart, Again!, as well as a 1995 revival series and a 2008 film remake. In 2010, TV Guide ranked Get Smart's opening title sequence at No. 2 on its list of TV's Top 10 Credits Sequences, as selected by readers.
Gilligan's Island
Comedy, Family
Also Recommended By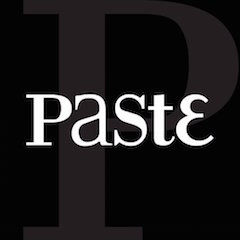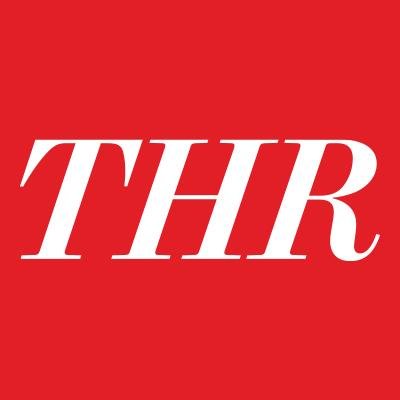 Gilligan's Island is an American sitcom created and produced by Sherwood Schwartz and originally produced by United Artists Television. The situation comedy series featured Bob Denver; Alan Hale, Jr.; Jim Backus; Natalie Schafer; Tina Louise; Russell Johnson; and Dawn Wells. It aired for three seasons on the CBS network from September 26, 1964, to September 4, 1967. Originally sponsored by Philip Morris & Company and Procter & Gamble, the show followed the comic adventures of seven castaways as they attempted to survive the island on which they had been shipwrecked. Most episodes revolve around the dissimilar castaways' conflicts and their failed attempts to escape their plight. Gilligan's Island ran for a total of 98 episodes. The first season, consisting of 36 episodes, was filmed in black-and-white. These episodes were later colorized for syndication. The show's second and third seasons and the three television movie sequels were filmed in color. The show enjoyed solid ratings during its original run, then grew in popularity during decades of syndication, especially in the 1970s and 1980s when many markets ran the show in the late afternoon after school. Today, the title character of Gilligan is widely recognized as an American cultural icon.
Law & Order: Special Victims Unit
Crime, Drama
Also Recommended By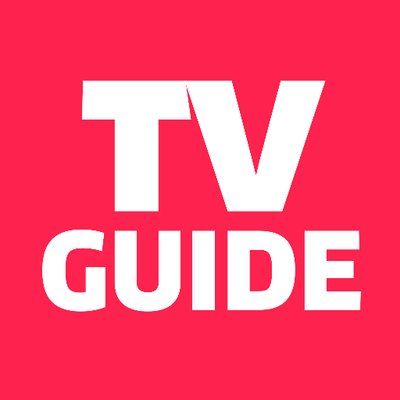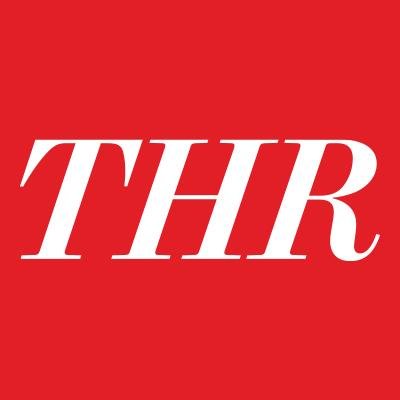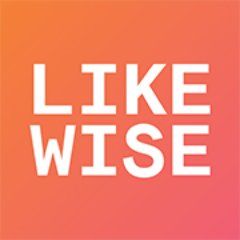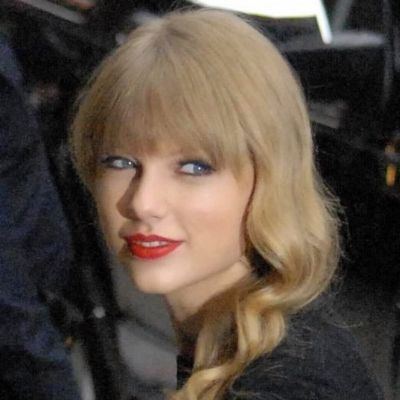 In the criminal justice system, sexually-based offenses are considered especially heinous. In New York City, the dedicated detectives who investigate these vicious felonies are members of an elite squad known as the Special Victims Unit. These are their stories.
The Flintstones
Family, Animation
Also Recommended By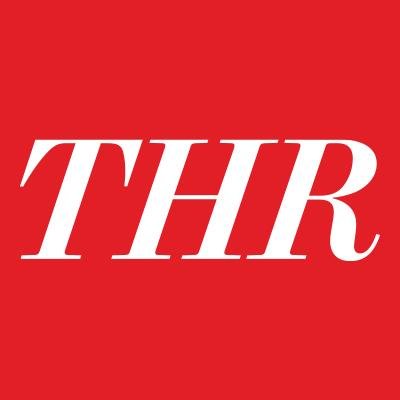 The misadventures of two modern-day Stone Age families, the Flintstones and the Rubbles.
Sesame Street
Animation, Comedy
Also Recommended By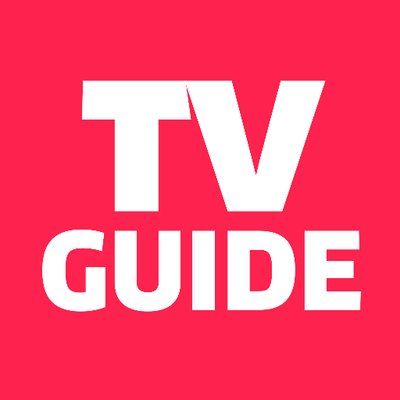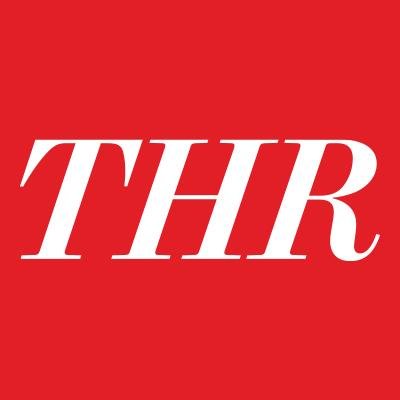 Sesame Street is a long-running American children's television series created by Joan Ganz Cooney and Lloyd Morrisett. The program is known for its educational content, and creativity communicated through the use of Jim Henson's Muppets, animation, short films, humor, and cultural references. The series premiered on stations on November 10, 1969 to positive reviews, some controversy, and high ratings.
Married... with Children
Comedy
Also Recommended By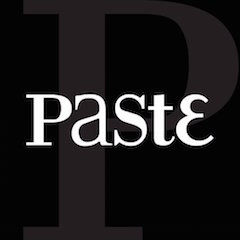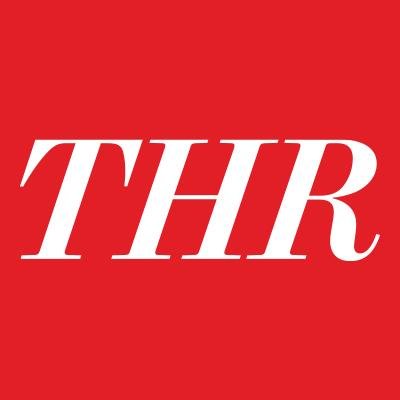 Married... with Children is an American sitcom that aired for 11 seasons. It featured a dysfunctional family living in a fictional Chicago, Illinois, suburb. The show, notable for being the first prime-time television series to air on Fox, ran from April 5, 1987, to June 9, 1997. The series was created by Michael G. Moye and Ron Leavitt. The show was known for handling nonstandard topics for the time period, which garnered the then-fledgling Fox network a standing among the Big Three television networks. The series' 11-season, 259-episode run makes it the longest-lasting live-action sitcom on the Fox network. The show's famous theme song is "Love and Marriage" by Sammy Cahn and Jimmy Van Heusen, performed by Frank Sinatra from the 1955 television production Our Town. The first season of the series was videotaped at ABC Television Center in Hollywood. From season 2 to season 8, the show was taped at Sunset Gower Studios in Hollywood, and the remaining three seasons were taped at Sony Pictures Studios in Culver City. The series was produced by Embassy Communications on its first season and the remaining seasons by ELP Communications under the studio Columbia Pictures Television.
Scandal
Drama
Also Recommended By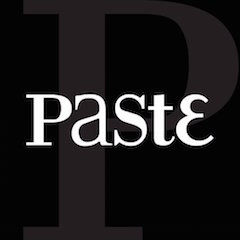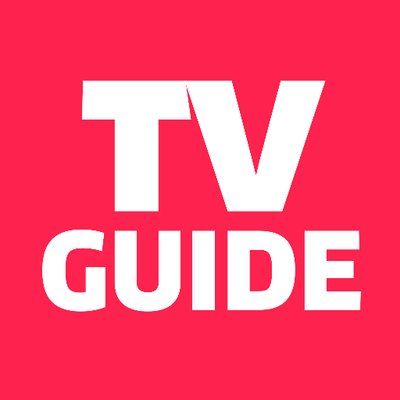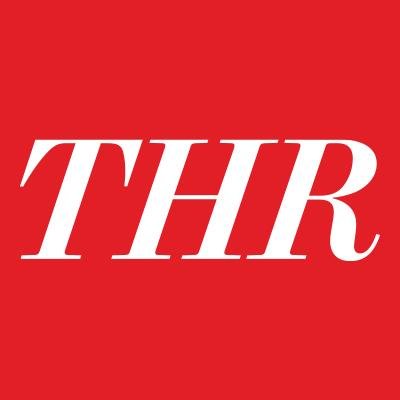 Everyone has secrets and Olivia Pope has dedicated her life to protecting and defending the public images of the elite by keeping those secrets under wraps. Pope and her team are at the top of their game when it comes to getting the job done for their clients, but it becomes apparent that these "gladiators in suits," who specialize in fixing the lives of other people, have trouble fixing those closest at hand -- their own.
Full House
Comedy, Family
Also Recommended By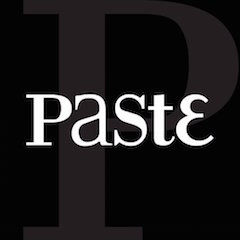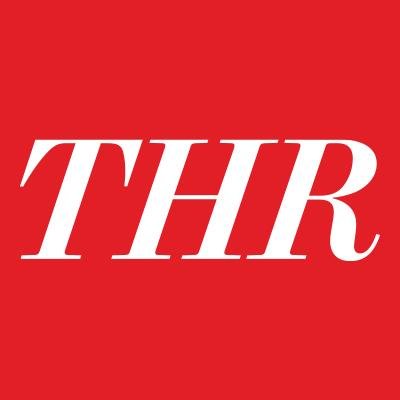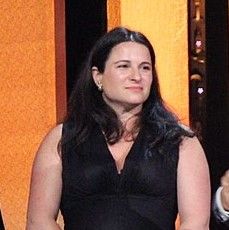 Full House is an American sitcom television series. Set in San Francisco, the show chronicles widowed father Danny Tanner, who, after the death of his wife Pam, enlists his best friend Joey Gladstone and his brother-in-law Jesse Katsopolis to help raise his three daughters, D.J., Stephanie, and Michelle.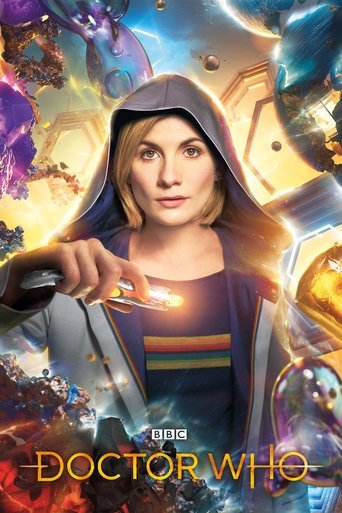 Doctor Who
Action & Adventure, Drama
Also Recommended By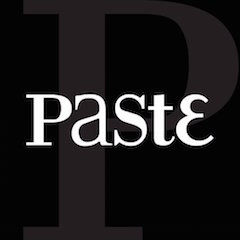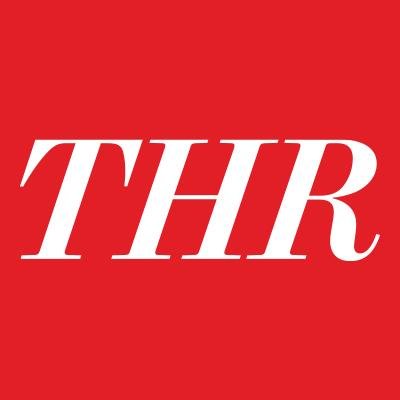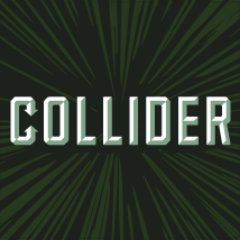 The Doctor looks and seems human. He's handsome, witty, and could be mistaken for just another man in the street. But he is a Time Lord: a 900 year old alien with 2 hearts, part of a gifted civilization who mastered time travel. The Doctor saves planets for a living – more of a hobby actually, and he's very, very good at it. He's saved us from alien menaces and evil from before time began – but just who is he?
24
Action & Adventure, Drama
Also Recommended By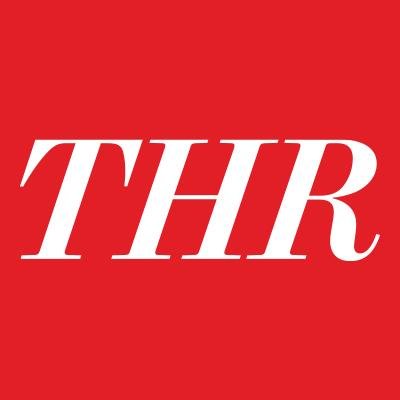 24 is an American television series produced for the Fox network and syndicated worldwide, starring Kiefer Sutherland as Counter Terrorist Unit agent Jack Bauer. Each 24-episode season covers 24 hours in the life of Bauer, using the real time method of narration.
Alfred Hitchcock Presents
Mystery, Drama
Also Recommended By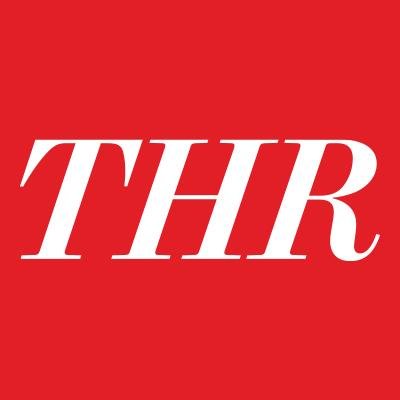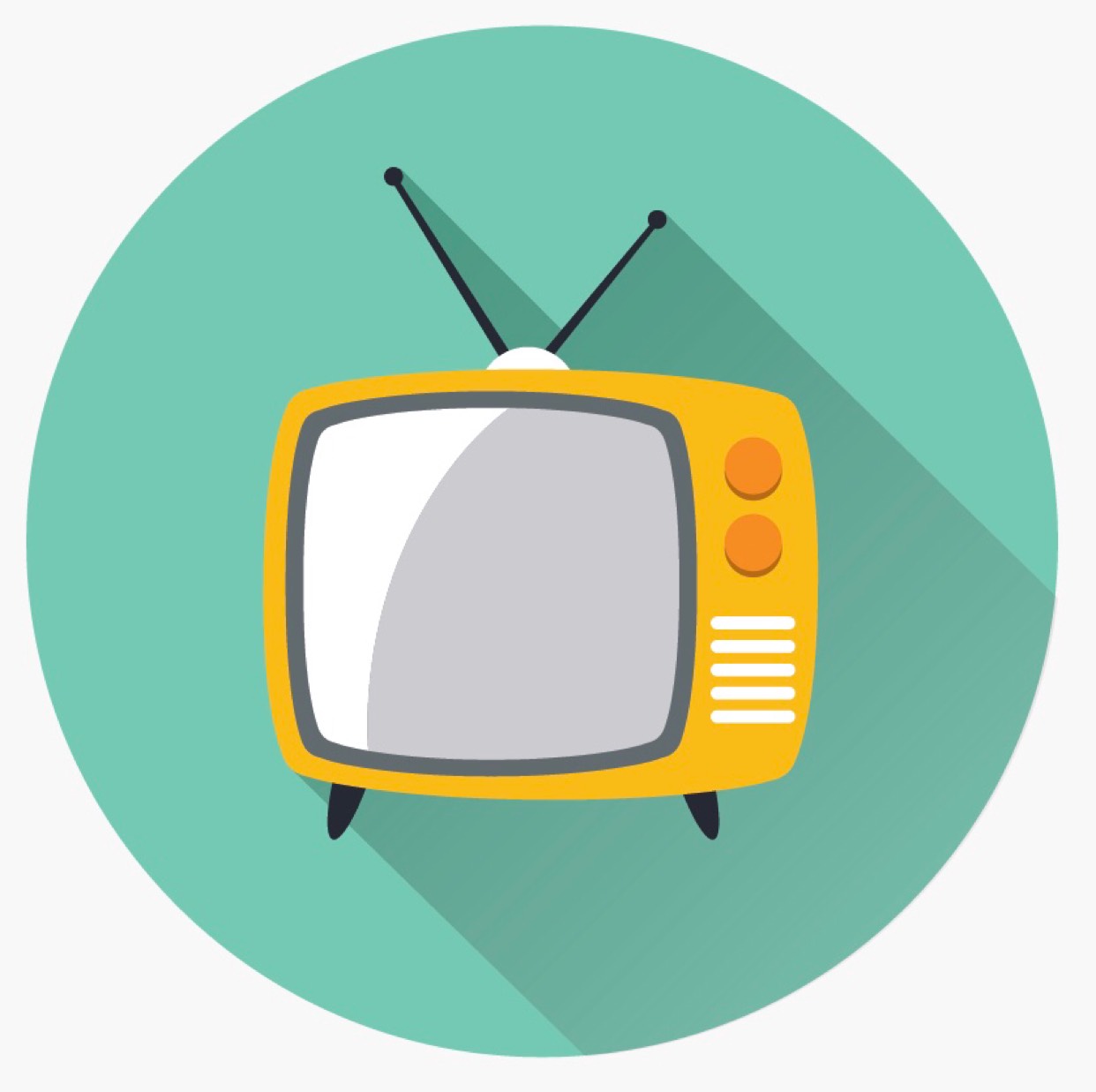 Alfred Hitchcock Presents is an American television anthology series hosted by Alfred Hitchcock. The series featured dramas, thrillers, and mysteries. By the time the show premiered on October 2, 1955, Hitchcock had been directing films for over three decades. Time magazine named Alfred Hitchcock Presents one of "The 100 Best TV Shows of All-TIME". A series of literary anthologies with the running title Alfred Hitchcock Presents were issued to capitalize on the success of the television series. One volume, devoted to stories that censors wouldn't allow to be adapted for the TV series, was entitled Alfred Hitchcock Presents: Stories They Wouldn't Let Me Do on TV—though eventually several of the stories collected were adapted.
Mork & Mindy
Comedy
Also Recommended By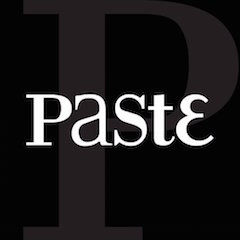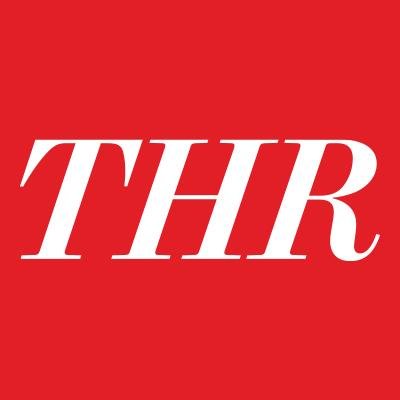 Mork & Mindy is an American science fiction sitcom broadcast from 1978 until 1982 on ABC. The series starred Robin Williams as Mork, an alien who comes to Earth from the planet Ork in a small, one-man egg-shaped spaceship. Pam Dawber co-starred as Mindy McConnell, his human friend and roommate. In 1997, the episode "Mork's Mixed Emotions" was ranked #94 on TV Guide's 100 Greatest Episodes of All Time list.
Saved by the Bell
Comedy, Drama
Also Recommended By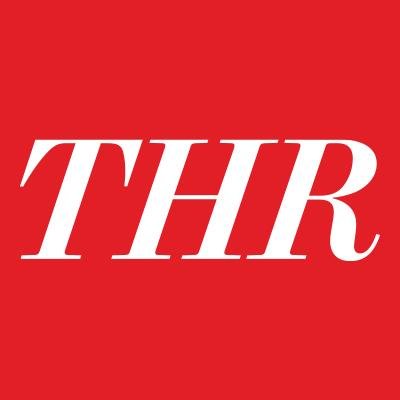 Saved by the Bell is an American television sitcom that aired on NBC from 1989 to 1993. The series was a retool of the Disney Channel series Good Morning, Miss Bliss. The show follows the exploits of a group of friends and their principal, and although the series primarily showcases light-hearted comedic situations, it occasionally touches on serious social issues, such as drug use, driving under the influence, homelessness, divorce, death, and environmental issues. This made Saved by the Bell a precursor to later shows that introduce young audiences to critical moral dilemmas. Saved by the Bell stars Mark-Paul Gosselaar, Dustin Diamond, Lark Voorhies, Dennis Haskins, Tiffani-Amber Thiessen, Elizabeth Berkley, and Mario Lopez. Saved by the Bell was named one of the "20 Best School Shows of All Time" by AOL TV. The show's popularity spawned two spin-off series to follow: Saved by the Bell: The College Years, a prime time series that follows several of the original characters to college, and Saved by the Bell: The New Class, a Saturday morning series that follows a new group of students at Bayside High School. The series also spawned two TV movies and a short-lived comic book series. Saved by the Bell also aired in Australia on Channel Seven, and from 1990 until 2004 on Nickelodeon. Reruns have aired in local syndication and on MTV2.
I Dream of Jeannie
Sci-Fi & Fantasy, Comedy
Also Recommended By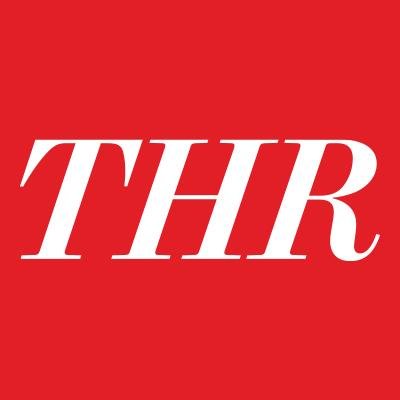 I Dream of Jeannie is an American sitcom with a fantasy premise. The show starred Barbara Eden as a 2,000-year-old genie, and Larry Hagman as an astronaut who becomes her master, with whom she falls in love and eventually marries. Produced by Screen Gems, the show originally aired from September 1965 to May 1970 with new episodes, and through September 1970 with season repeats, on NBC. The show ran for five seasons and produced 139 episodes. The first season consisted of 30 episodes filmed in black and white.
Entourage
Comedy, Drama
Also Recommended By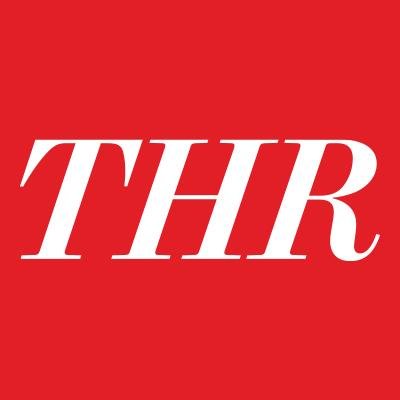 Film star Vince Chase navigates the vapid terrain of Los Angeles with a close circle of friends and his trusty agent.
Firefly
Western, Drama
Also Recommended By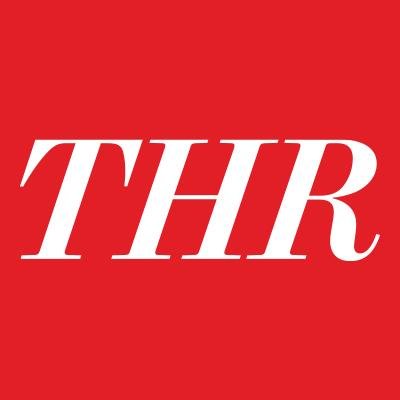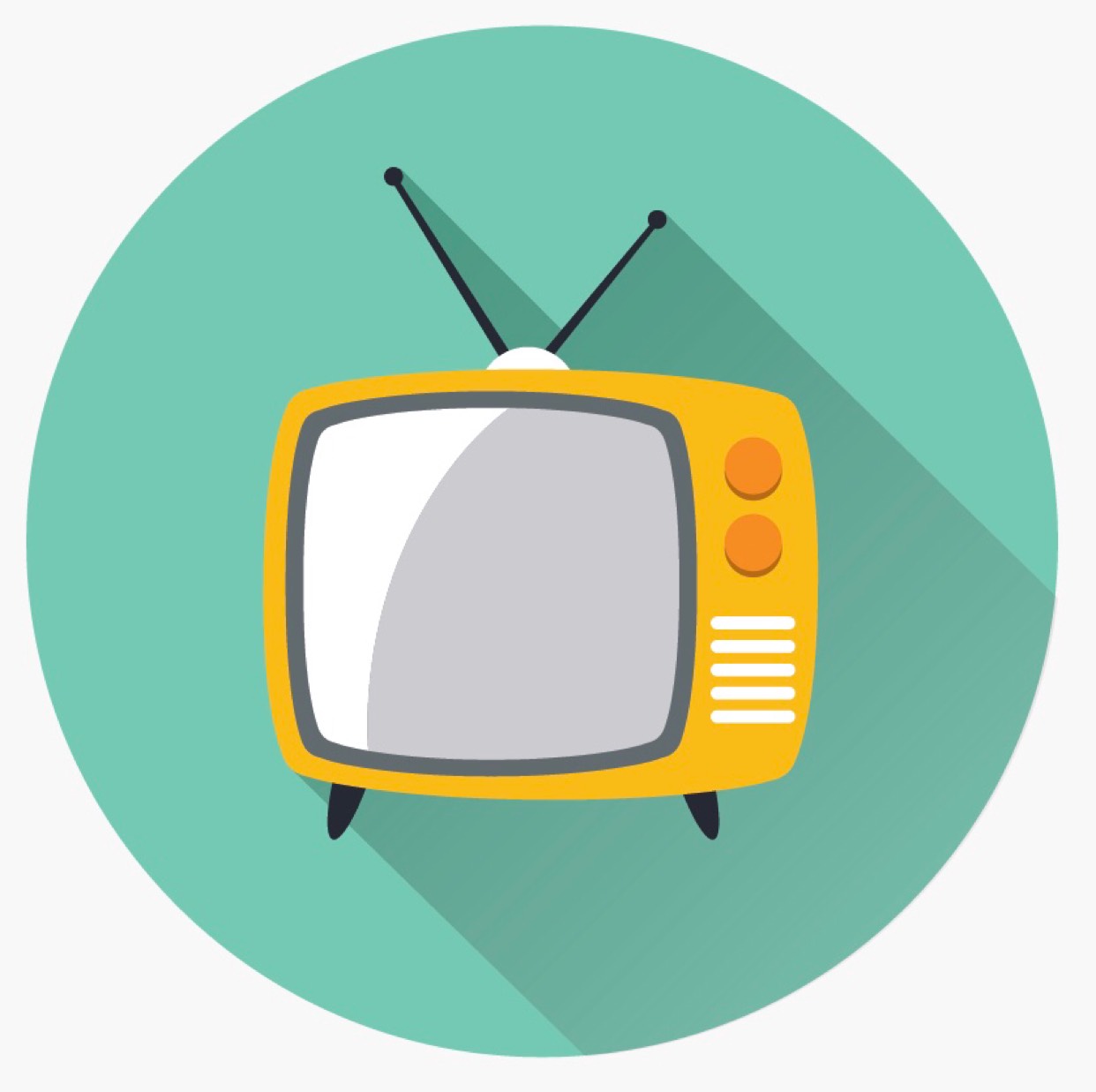 Firefly is set in the year 2517, after the arrival of humans in a new star system and follows the adventures of the renegade crew of Serenity, a "Firefly-class" spaceship. The ensemble cast portrays the nine characters who live on Serenity.
Moonlighting
Comedy, Drama
Also Recommended By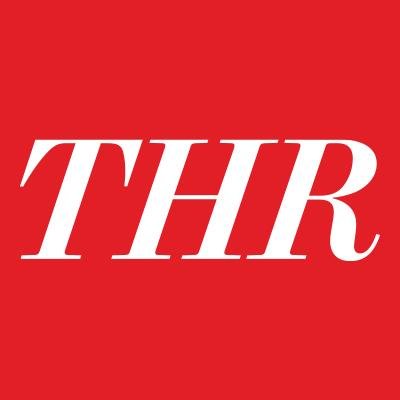 Moonlighting is an American television series that aired on ABC from March 3, 1985, to May 14, 1989. The network aired a total of 66 episodes. Starring Bruce Willis and Cybill Shepherd as private detectives, the show was a mixture of drama, comedy, and romance, and was considered to be one of the first successful and influential examples of comedy-drama, or "dramedy", emerging as a distinct television genre. The show's theme song was performed by jazz singer Al Jarreau and became a hit. The show is also credited with making Willis a star, while providing Shepherd with a critical success after a string of lackluster projects. In 1997, the episode "The Dream Sequence Always Rings Twice" was ranked #34 on TV Guide's 100 Greatest Episodes of All Time. In 2007, the series was listed as one of Time magazine's "100 Best TV Shows of All-Time." The relationship between David and Maddie was included in TV Guide's list of the best TV couples of all time.
Taxi
Comedy
Also Recommended By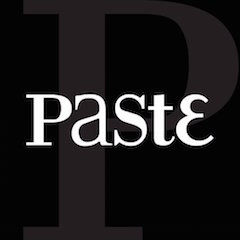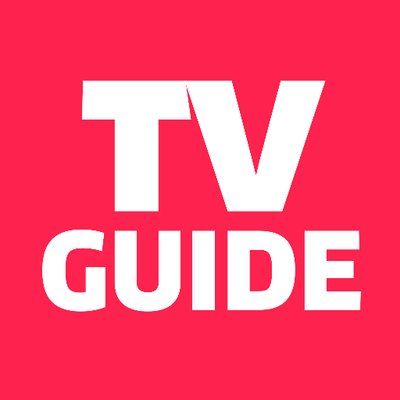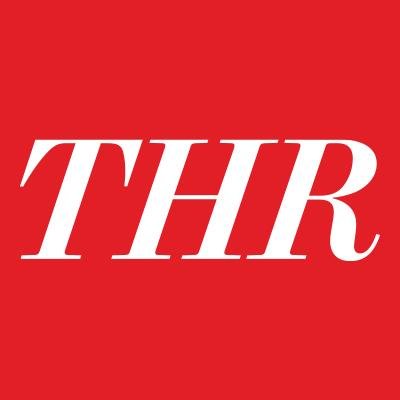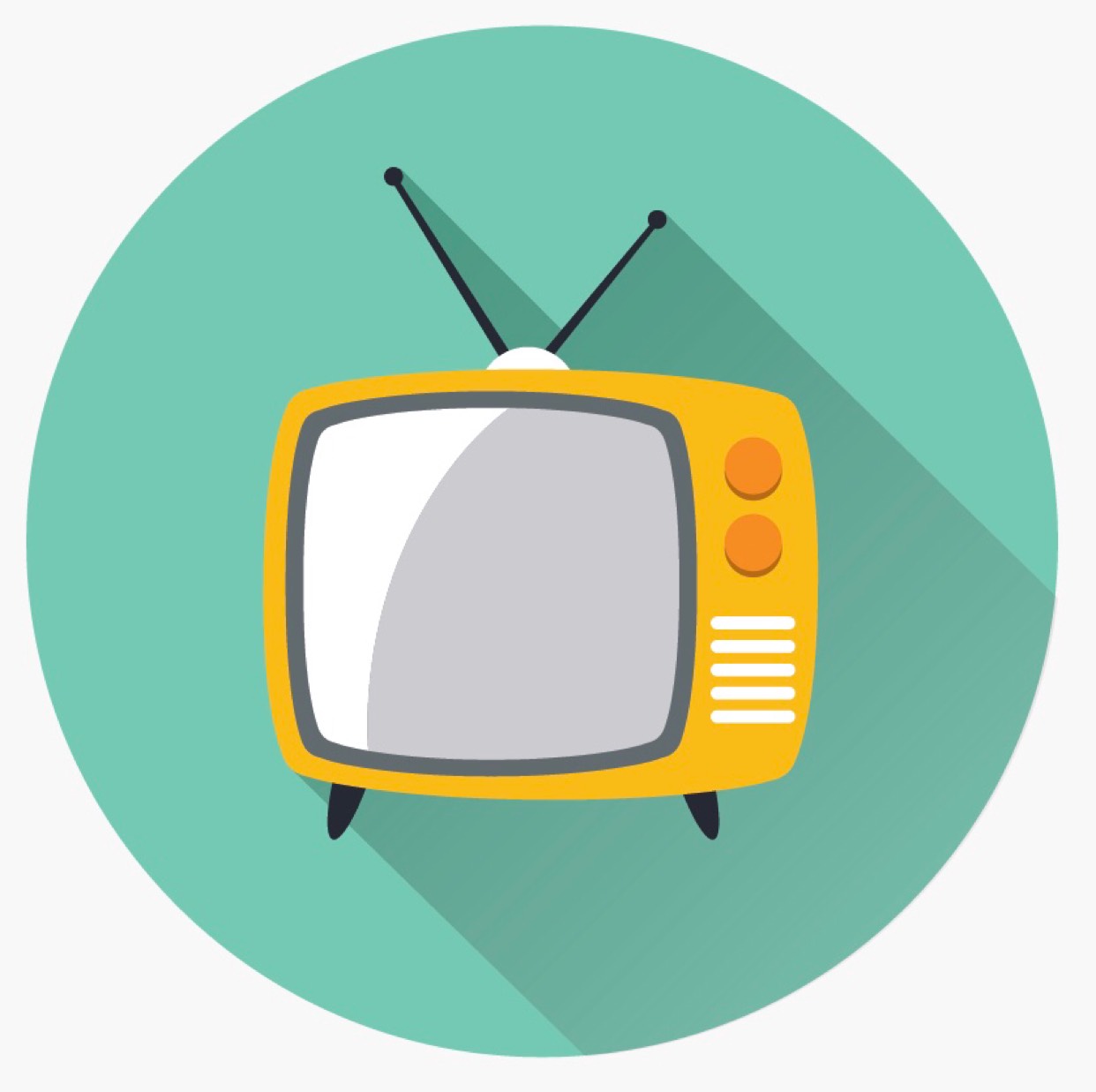 Louie De Palma is a cantankerous, acerbic taxi dispatcher in New York City. He tries to maintain order over a collection of varied and strange characters who drive for him. As he bullies and insults them from the safety of his "cage," they form a special bond among themselves, becoming friends and supporting each other through the inevitable trials and tribulations of life.
Family Guy
Animation, Comedy
Also Recommended By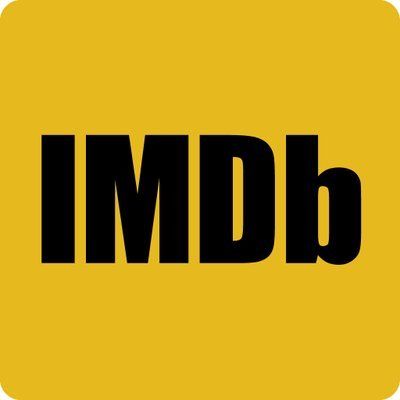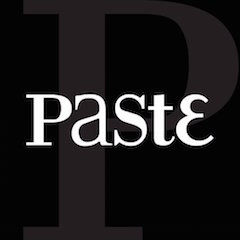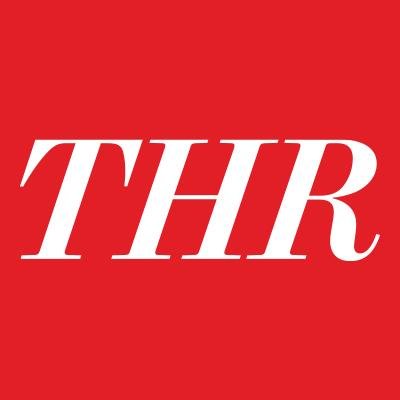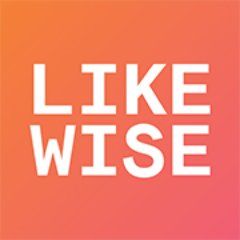 Sick, twisted, politically incorrect and Freakin' Sweet animated series featuring the adventures of the dysfunctional Griffin family. Bumbling Peter and long-suffering Lois have three kids. Stewie (a brilliant but sadistic baby bent on killing his mother and taking over the world), Meg (the oldest, and is the most unpopular girl in town) and Chris (the middle kid, he's not very bright but has a passion for movies). The final member of the family is Brian - a talking dog and much more than a pet, he keeps Stewie in check whilst sipping Martinis and sorting through his own life issues.
House
Drama, Comedy
Also Recommended By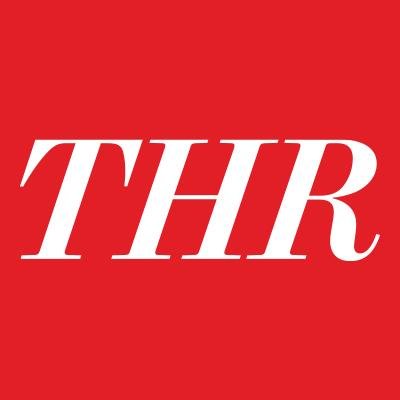 Dr. Gregory House, a drug-addicted, unconventional, misanthropic medical genius, leads a team of diagnosticians at the fictional Princeton–Plainsboro Teaching Hospital in New Jersey.
Hill Street Blues
Drama
Also Recommended By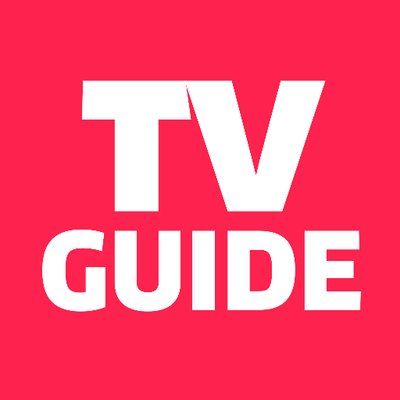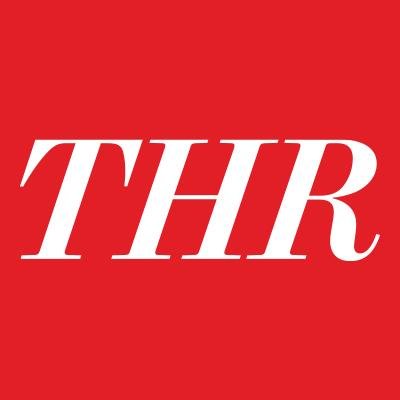 Hill Street Blues is an American serial police drama that was first aired on NBC in 1981 and ran for 146 episodes on primetime into 1987. Chronicling the lives of the staff of a single police precinct in an unnamed American city, the show received critical acclaim and its production innovations influenced many subsequent dramatic television series produced in North America.
Bewitched
Sci-Fi & Fantasy, Comedy
Also Recommended By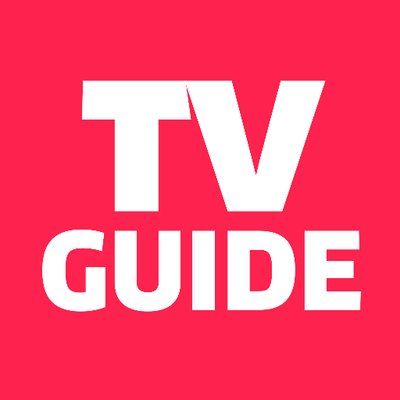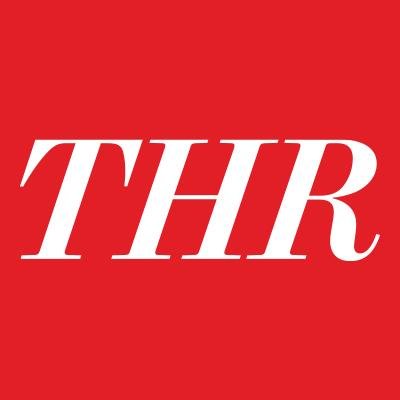 Bewitched is an American fantasy situation comedy originally broadcast for eight seasons on ABC from 1964 to 1972. It was created by Sol Saks under executive director Harry Ackerman, and stars Elizabeth Montgomery, Dick York, Dick Sargent, Agnes Moorehead, and David White. The show is about a witch who marries an ordinary mortal man and tries to lead the life of a typical suburban housewife. Bewitched enjoyed great popularity, finishing as the number two show in America during its debut season, and becoming the longest-running supernatural-themed sitcom of the 1960s–1970s. The show continues to be seen throughout the world in syndication and on recorded media. In 2002, Bewitched was ranked #50 on "TV Guide's 50 Greatest TV Shows of All Time". In 1997, the same magazine ranked the season 2 episode "Divided He Falls" #48 on their list of the "100 Greatest Episodes of All Time".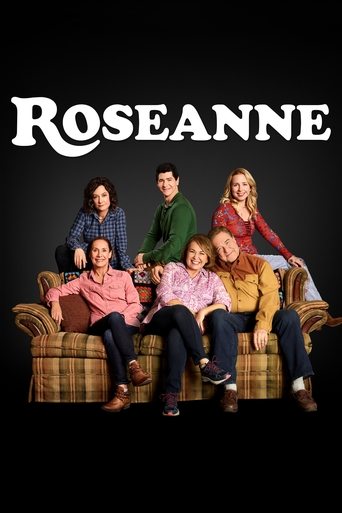 Roseanne
Comedy
Also Recommended By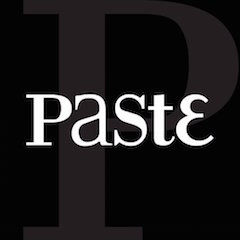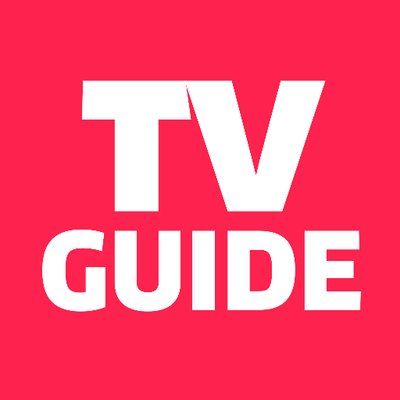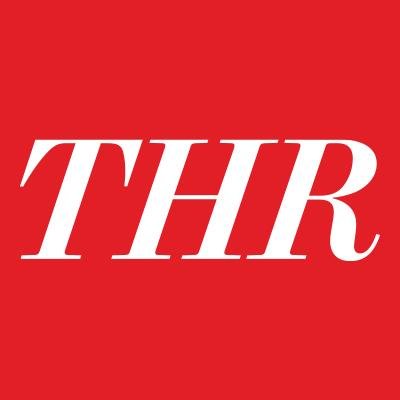 Roseanne is an American sitcom that was broadcast on ABC from October 18, 1988, to May 20, 1997. Starring Roseanne Barr, the show revolved around the Conners, an Illinois working-class family. The series reached #1 in the Nielsen ratings becoming the most watched television show in the United States from 1989 to 1990, and remained in the top four for six of its nine seasons, and in the top twenty for eight seasons. In 1993, the episode "A Stash from the Past" was ranked #21 on TV Guide's 100 Greatest Episodes of All-Time. In 2002, Roseanne was ranked #35 on TV Guide's 50 Greatest TV Shows of All Time.
Murphy Brown
Comedy
Also Recommended By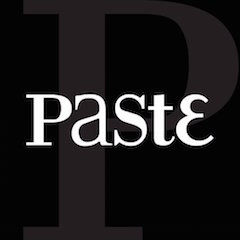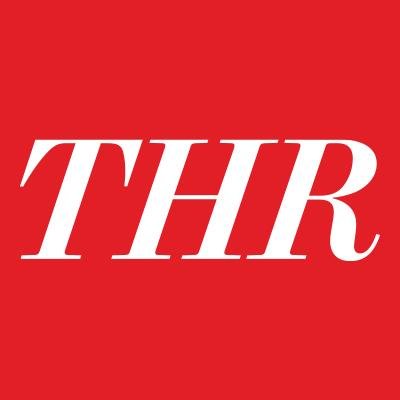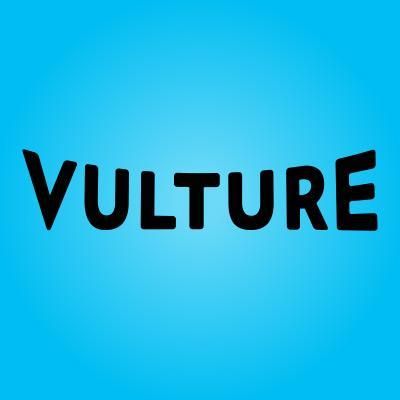 Murphy Brown is an American situation comedy which aired on CBS from November 14, 1988, to May 18, 1998, for a total of 247 episodes. The program starred Candice Bergen as the eponymous Murphy Brown, a famous investigative journalist and news anchor for FYI, a fictional CBS television newsmagazine.
Monty Python's Flying Circus
Comedy
Also Recommended By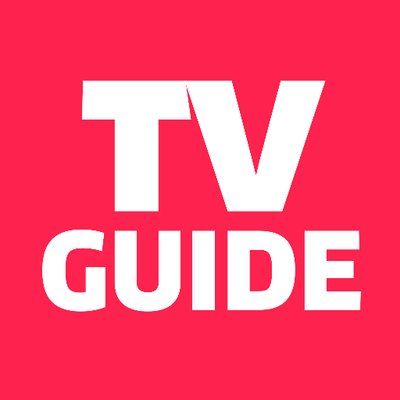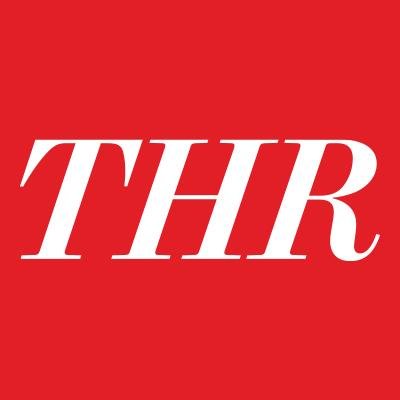 Monty Python's Flying Circus is a British sketch comedy series created by the comedy group Monty Python and broadcast by the BBC from 1969 to 1974. The shows were composed of surreality, risqué or innuendo-laden humour, sight gags and observational sketches without punchlines. It also featured animations by Terry Gilliam, often sequenced or merged with live action. The first episode was recorded on 7 September and broadcast on 5 October 1969 on BBC One, with 45 episodes airing over four series from 1969 to 1974, plus two episodes for German TV. The show often targets the idiosyncrasies of British life, especially that of professionals, and is at times politically charged. The members of Monty Python were highly educated. Terry Jones and Michael Palin are Oxford University graduates; Eric Idle, John Cleese, and Graham Chapman attended Cambridge University; and American-born member Terry Gilliam is an Occidental College graduate. Their comedy is often pointedly intellectual, with numerous erudite references to philosophers and literary figures. The series followed and elaborated upon the style used by Spike Milligan in his ground breaking series Q5, rather than the traditional sketch show format. The team intended their humour to be impossible to categorise, and succeeded so completely that the adjective "Pythonesque" was invented to define it and, later, similar material.
How I Met Your Mother
Comedy
Also Recommended By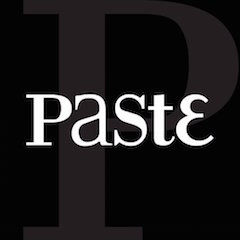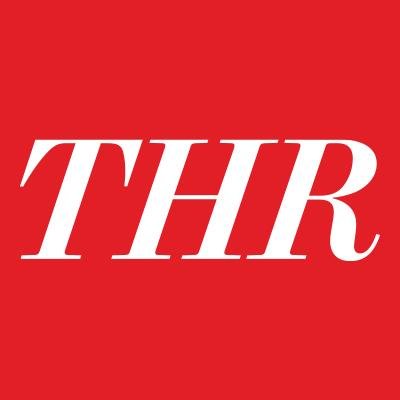 How I Met Your Mother is an American sitcom that originally aired on CBS from September 19, 2005, to March 31, 2014. The series follows the main character, Ted Mosby, and his group of friends in Manhattan. As a framing device, Ted, in the year 2030, recounts to his son and daughter the events that led to his meeting their mother.
The Good Wife
Drama
Also Recommended By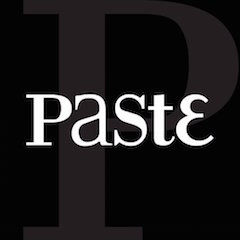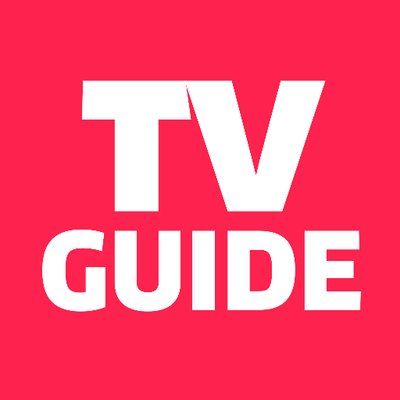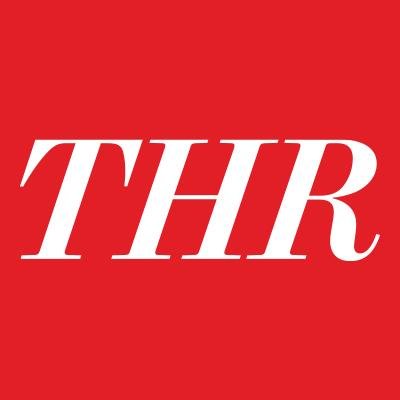 The Good Wife is a legal drama starring Emmy Award winner Julianna Margulies as a wife and mother who boldly assumes full responsibility for her family and re-enters the workforce after her husband's very public sex and political corruption scandal lands him in jail.
The Wonder Years
Comedy, Drama
Also Recommended By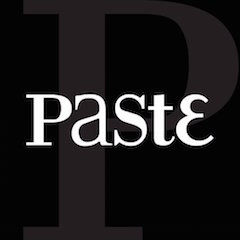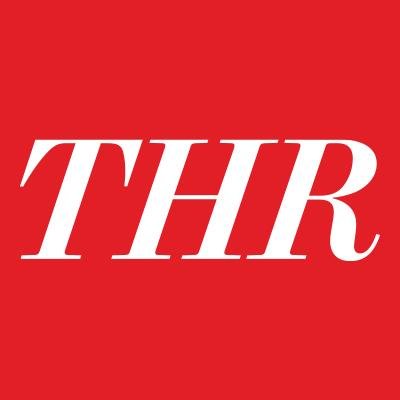 The Wonder Years is an American television comedy-drama created by Neal Marlens and Carol Black. It ran on ABC from 1988 through 1993. The pilot aired on January 31, 1988, following ABC's coverage of Super Bowl XXII. The show achieved a spot in the Nielsen Top Thirty for four of its six seasons. TV Guide named the show one of the 20 best of the 1980s. After only six episodes aired, The Wonder Years won an Emmy for best comedy series in 1988. In addition, at age 13, Fred Savage became the youngest actor ever nominated as Outstanding Lead Actor for a Comedy Series. The show was also awarded a Peabody Award in 1989, for pushing the boundaries of the sitcom format and using new modes of storytelling. The series won 22 awards and was nominated for 54 more. In 1997, "My Father's Office" was ranked #29 on TV Guide's 100 Greatest Episodes of All Time, and in the 2009 revised list the pilot episode was ranked #43. The TV show is named after the band, The Wonder Years.
Star Trek: The Next Generation
Action & Adventure, Drama
Also Recommended By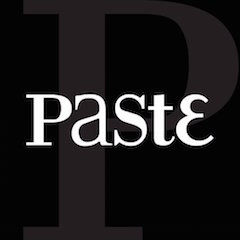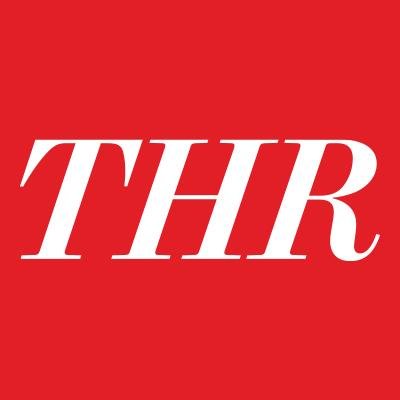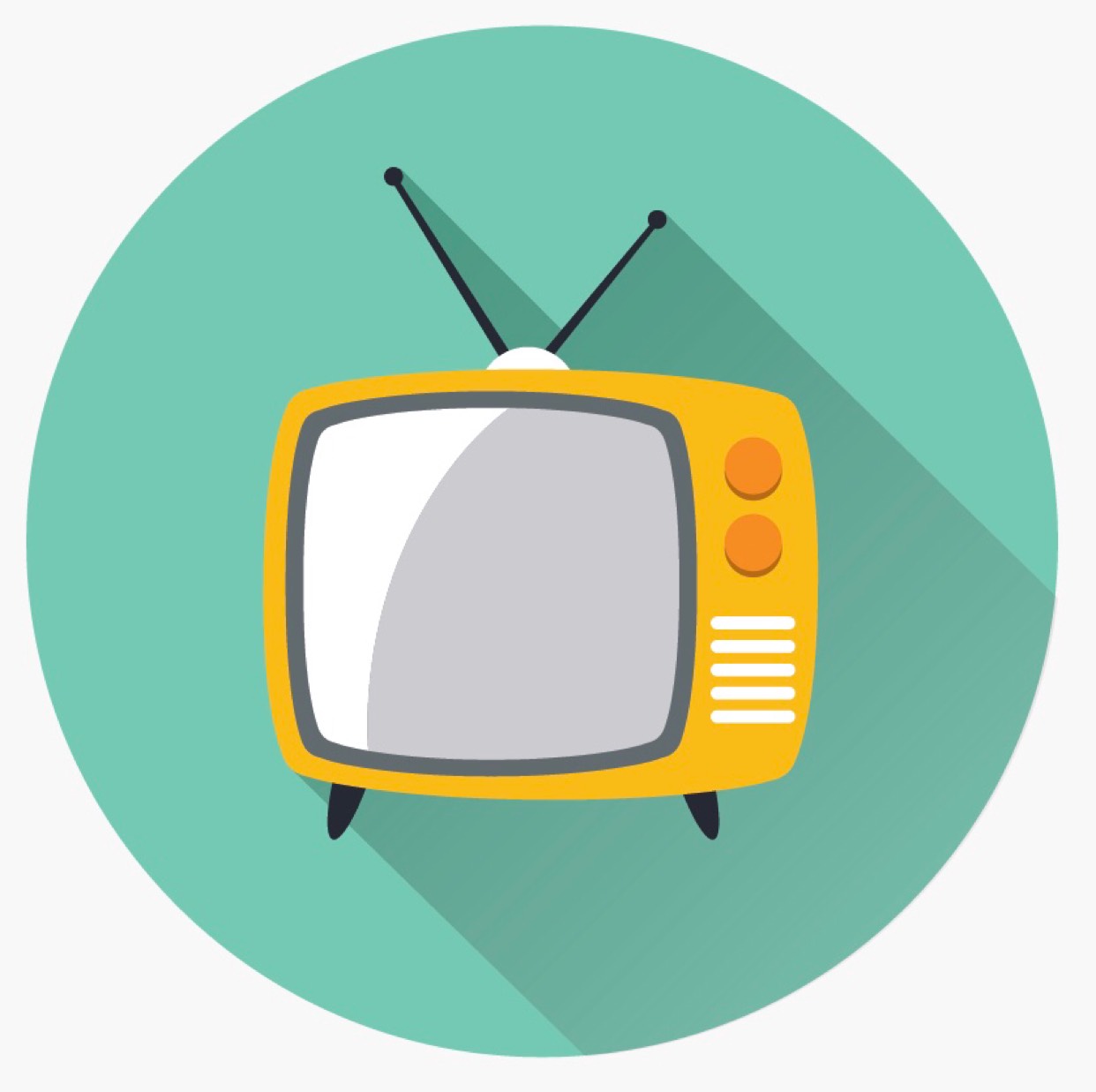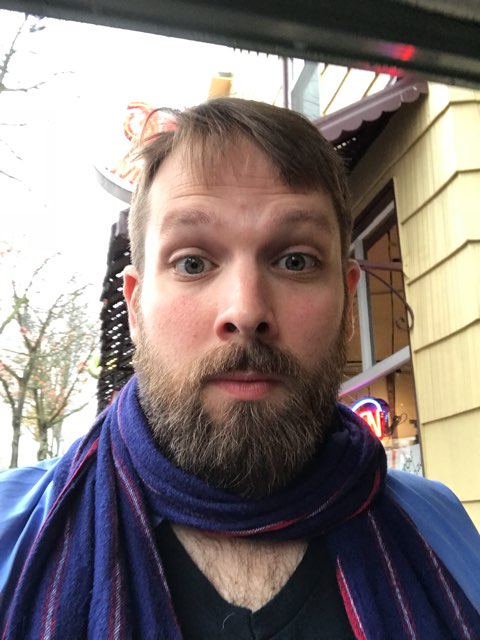 Star Trek: The Next Generation is an American science fiction television series created by Gene Roddenberry as part of the Star Trek franchise. The show is set in the nearby regions of the Milky Way galaxy, approximately during the 2360s and features a new crew and a new starship Enterprise.
The Fresh Prince of Bel-Air
Comedy
Also Recommended By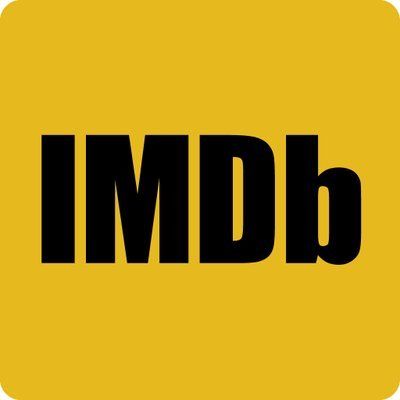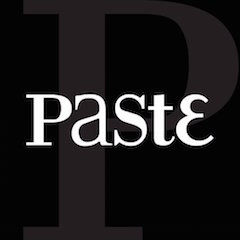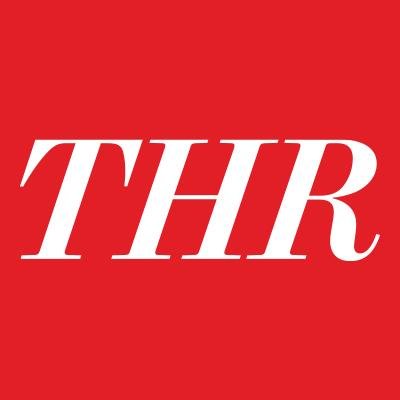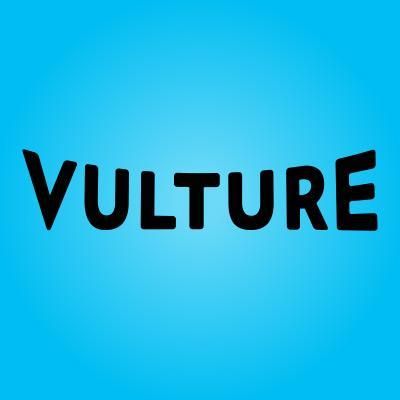 The Fresh Prince of Bel-Air is an American television sitcom that originally aired on NBC from September 10, 1990, to May 20, 1996. The show stars Will Smith as a fictionalized version of himself, a street-smart teenager from West Philadelphia who is sent to move in with his aunt and uncle in their wealthy Bel Air mansion, where his lifestyle often clashes with that of his relatives. The 148 episodes were broadcast over six seasons.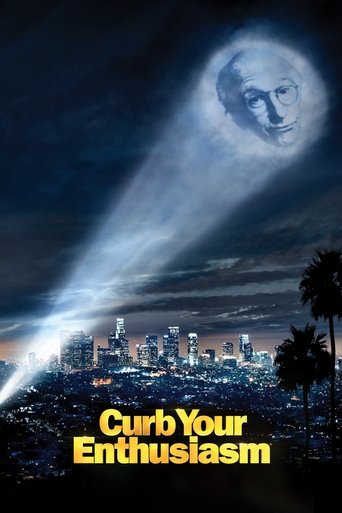 Curb Your Enthusiasm
Comedy
Also Recommended By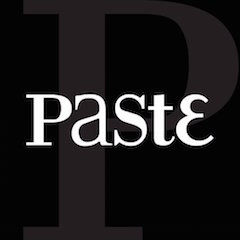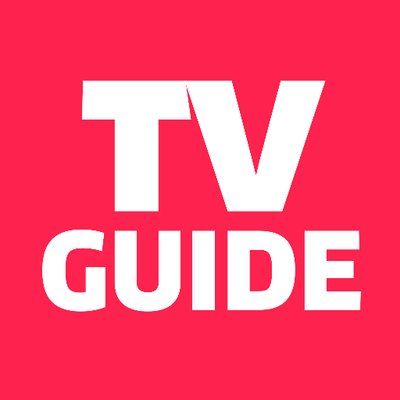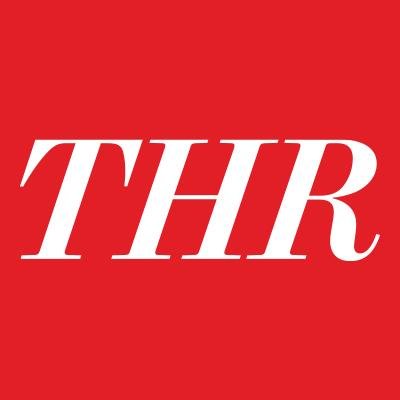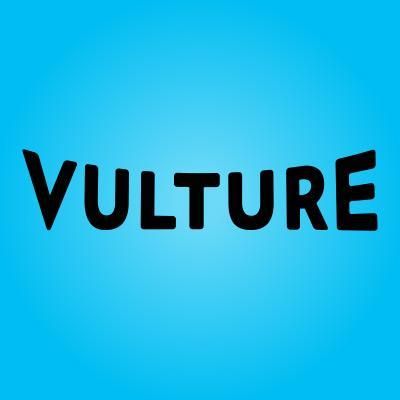 The off-kilter, unscripted comic vision of Larry David, who plays himself in a parallel universe in which he can't seem to do anything right, and, by his standards, neither can anyone else.
True Detective
Drama
Also Recommended By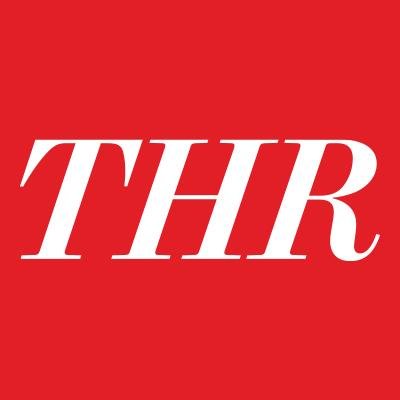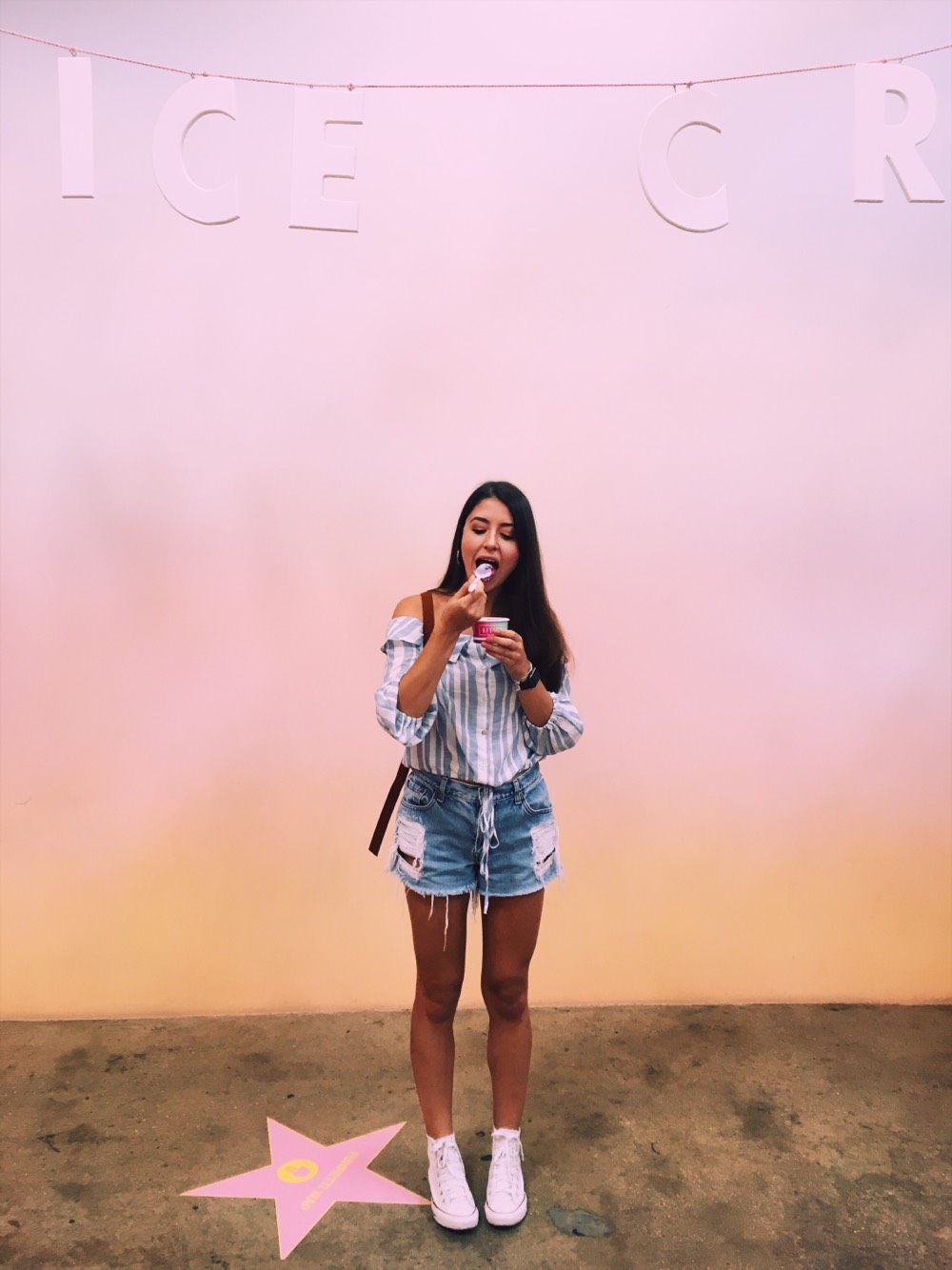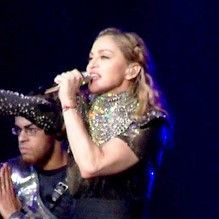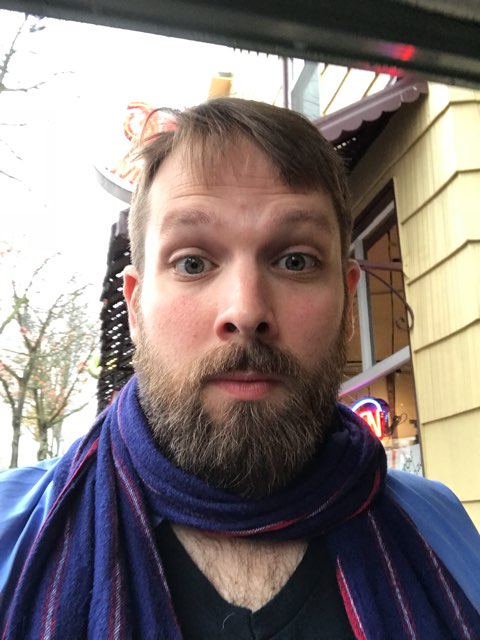 An American anthology police detective series utilizing multiple timelines in which investigations seem to unearth personal and professional secrets of those involved, both within or outside the law.
Gilmore Girls
Comedy, Drama
Also Recommended By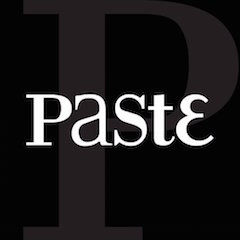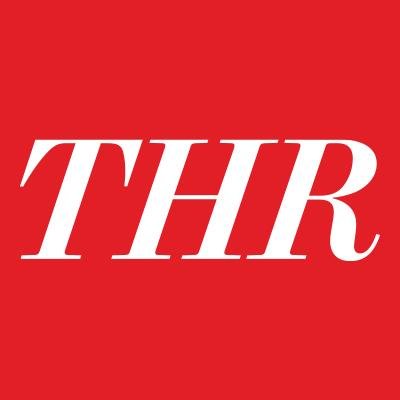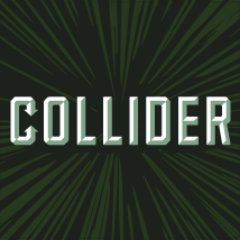 Set in the charming town of Stars Hollow, Connecticut, the series follows the captivating lives of Lorelai and Rory Gilmore, a mother/daughter pair who have a relationship most people only dream of.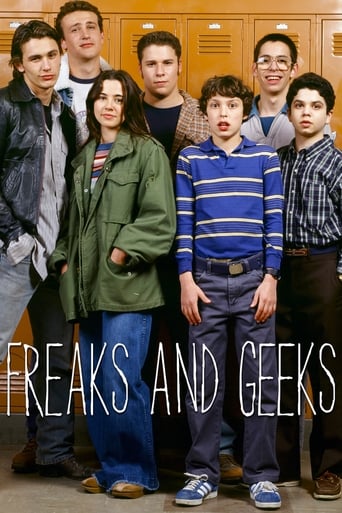 Freaks and Geeks
Comedy, Drama
Also Recommended By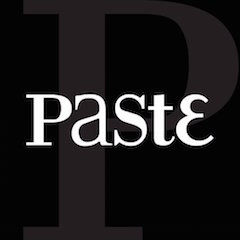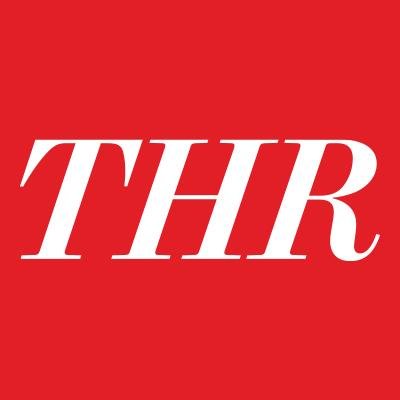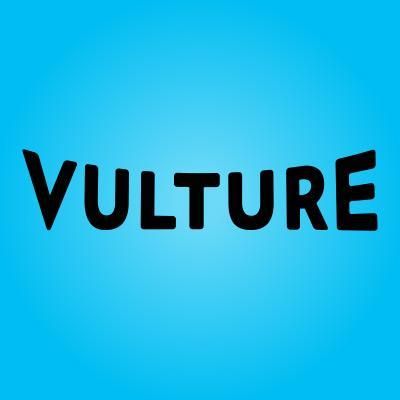 High school mathlete Lindsay Weir rebels and begins hanging out with a crowd of burnouts (the "freaks"), while her brother Sam Weir navigates a different part of the social universe with his nerdy friends (the "geeks").
The Golden Girls
Comedy
Also Recommended By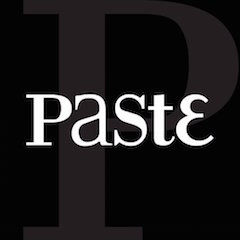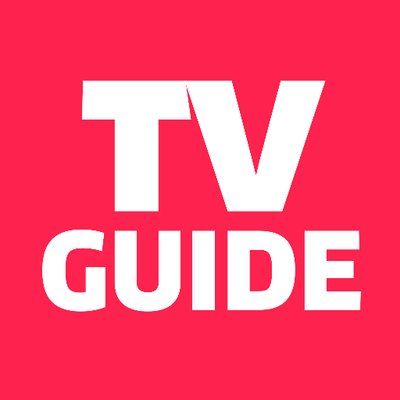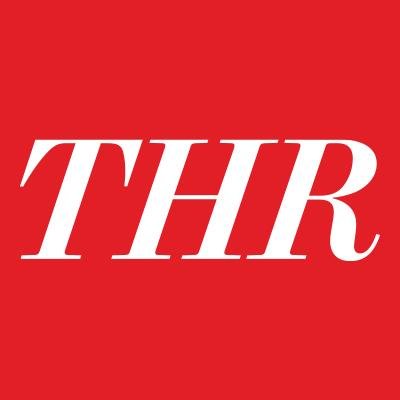 The Golden Girls is an American sitcom, created by Susan Harris, that originally aired on NBC from September 14, 1985, to May 9, 1992. Starring Bea Arthur, Betty White, Rue McClanahan and Estelle Getty, the show centers on four older women sharing a home in Miami, Florida.
The Dick Van Dyke Show
Comedy
Also Recommended By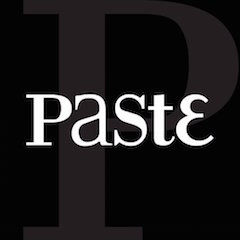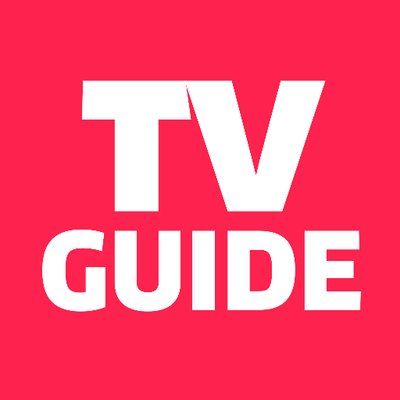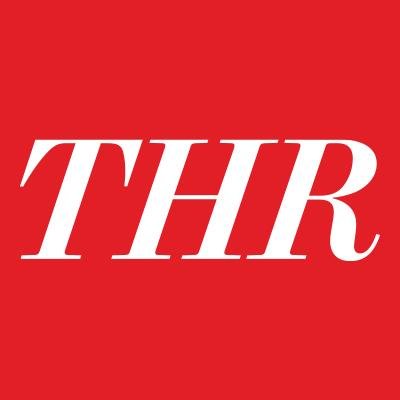 The Dick Van Dyke Show is an American television sitcom that initially aired on CBS from October 3, 1961, until June 1, 1966. The show was created by Carl Reiner and starred Dick Van Dyke, Rose Marie, Morey Amsterdam and Mary Tyler Moore. It centered around the work and home life of television comedy writer Rob Petrie. The show was produced by Reiner with Bill Persky and Sam Denoff. The music for the show's theme song was written by Earle Hagen. The series won 15 Emmy Awards. In 1997, the episodes "Coast-to-Coast Big Mouth" and "It May Look Like a Walnut" were ranked at 8 and 15 respectively on TV Guide's 100 Greatest Episodes of All Time. In 2002, it was ranked at 13 on TV Guide's 50 Greatest TV Shows of All Time.
Downton Abbey
Drama
Also Recommended By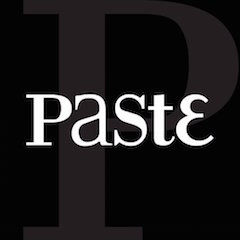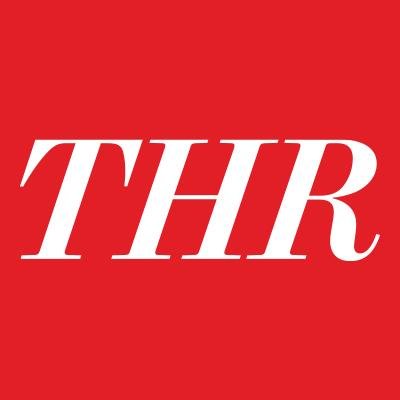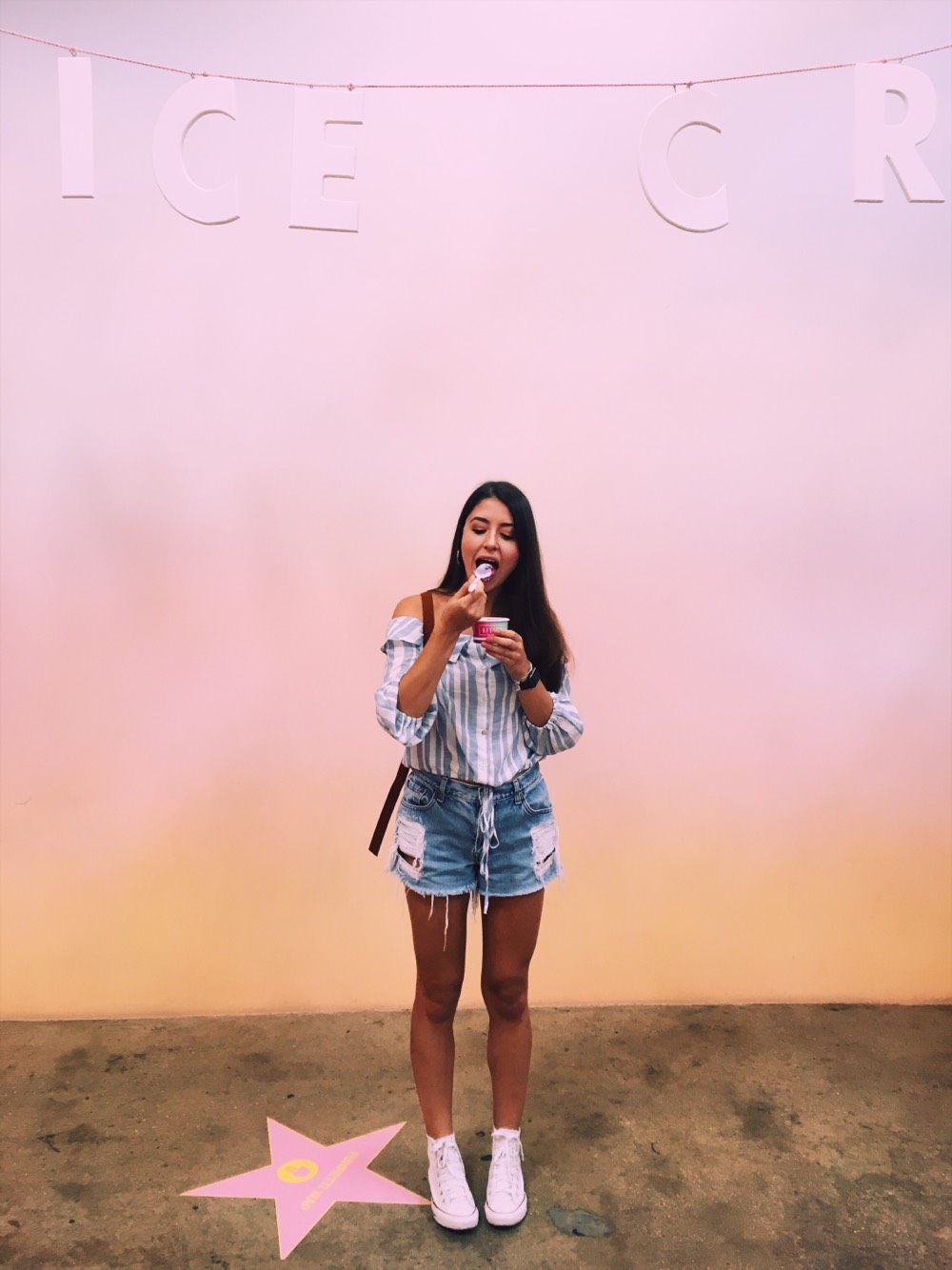 A chronicle of the lives of the aristocratic Crawley family and their servants in the post-Edwardian era—with great events in history having an effect on their lives and on the British social hierarchy.
Carol Burnett and Friends
Comedy
Also Recommended By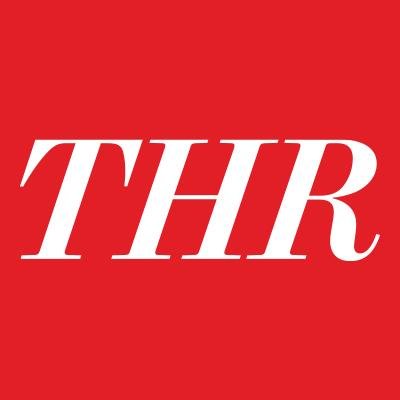 Carol Burnett and Friends was a syndicated, truncated version of The Carol Burnett Show, showing only the sketches.The show star's Carol Burnett and co-star's Tim Conway and Harvey Korman, Carol Burnett's related shows: The Carol Burnett Show Carol Burnett and Company The Carol Burnett Show (1991) Carol & Company
Castle
Drama, Crime
Also Recommended By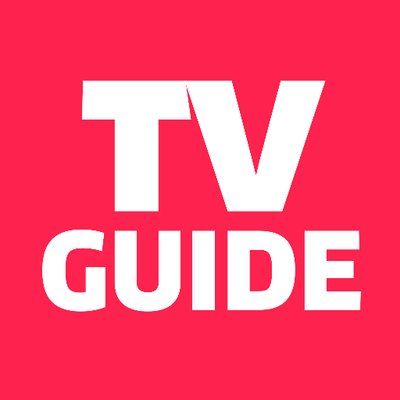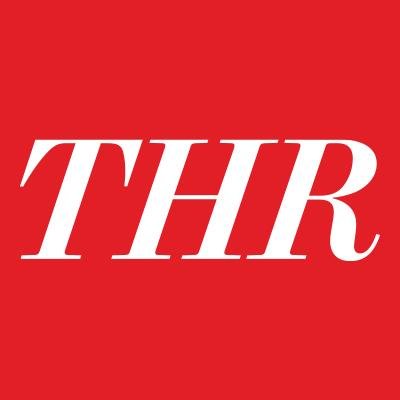 After a serial killer imitates the plots of his novels, successful mystery novelist Richard "Rick" Castle receives permission from the Mayor of New York City to tag along with an NYPD homicide investigation team for research purposes.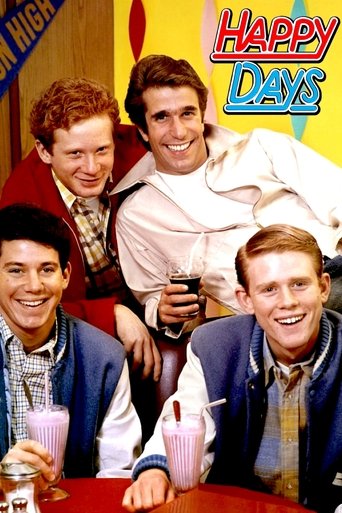 Happy Days
Comedy
Also Recommended By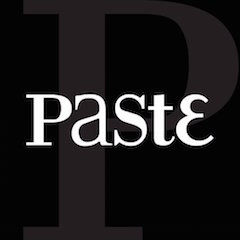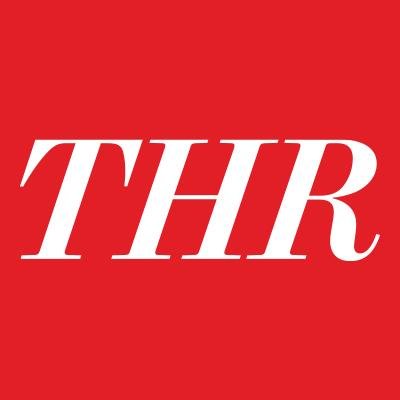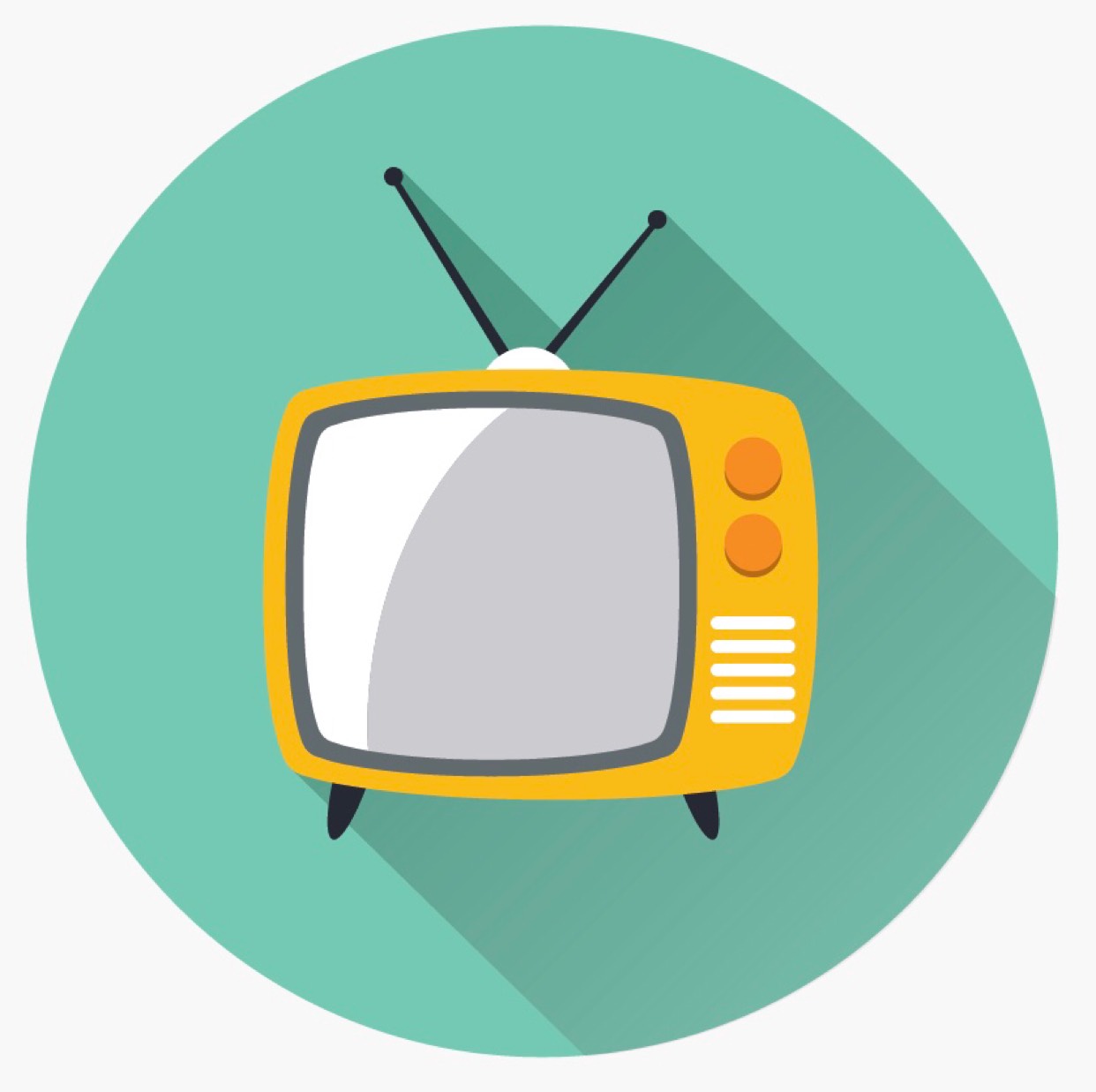 Happy Days is an American television sitcom that aired first-run from January 15, 1974 to September 24, 1984 on ABC. Created by Garry Marshall, the series presents an idealized vision of life in the mid-1950s to mid-1960s United States. The series was produced by Miller-Milkis Productions and Henderson Productions in association with Paramount Network Television.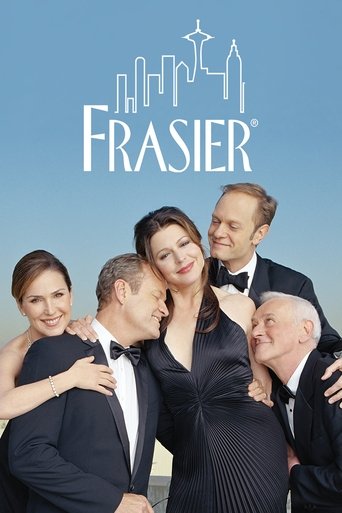 Frasier
Comedy
Also Recommended By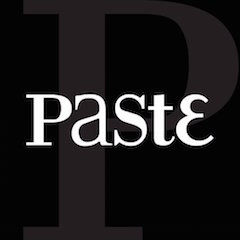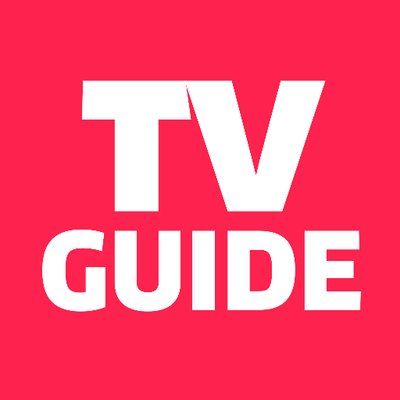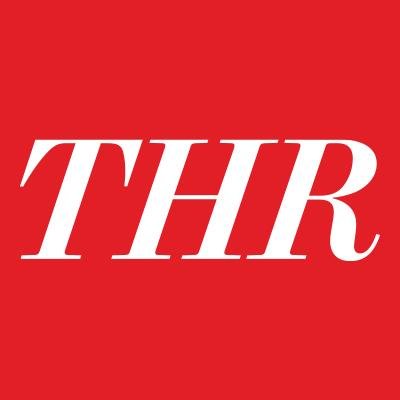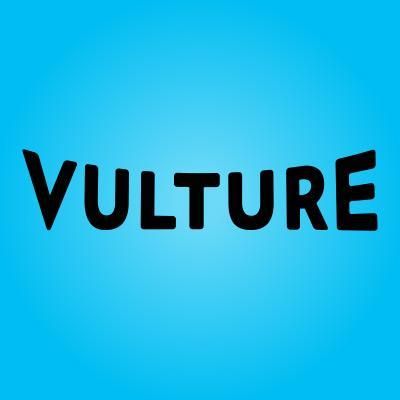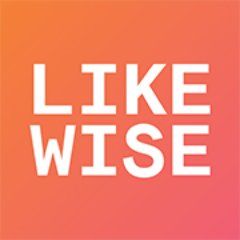 After many years spent at the "Cheers" bar, Frasier moves back home to Seattle to work as a radio psychiatrist after his policeman father gets shot in the hip on duty.
All in the Family
Comedy
Also Recommended By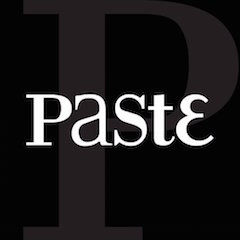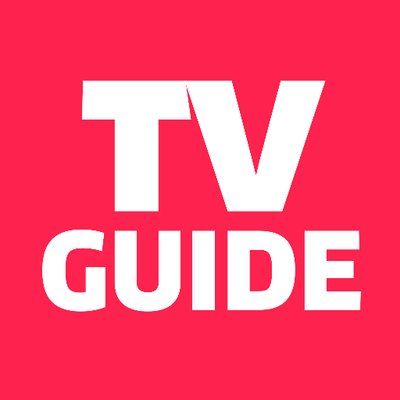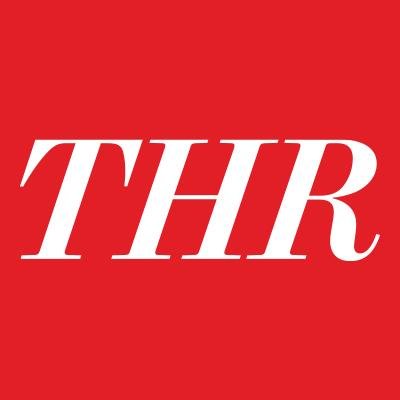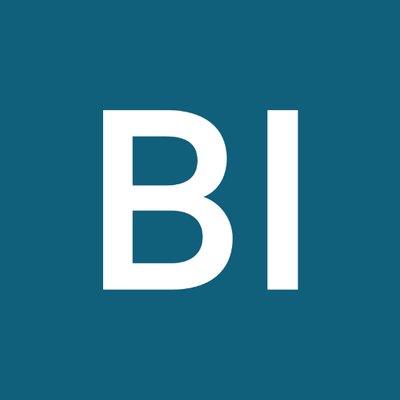 Archie Bunker, a working class bigot, constantly squabbles with his family over the important issues of the day.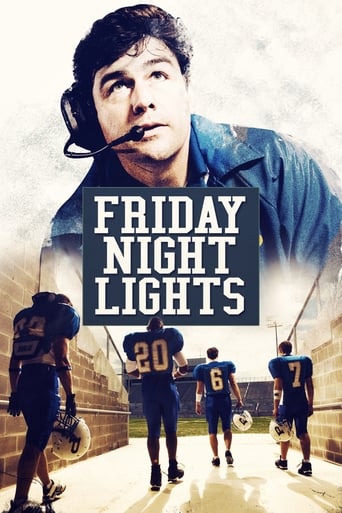 Friday Night Lights
Drama
Also Recommended By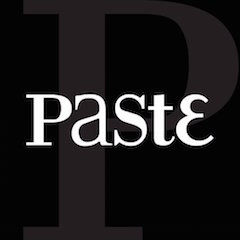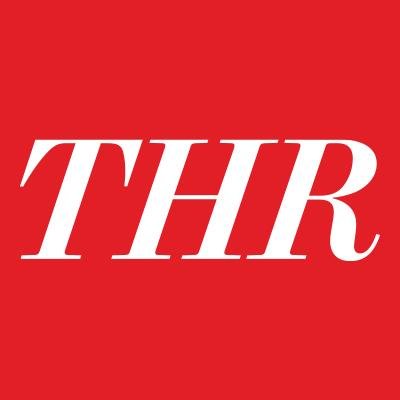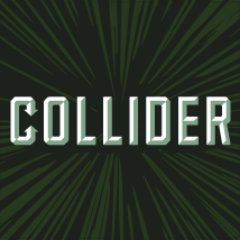 Friday Night Lights is an American drama television series based around a high school football team situated in Texas. It was developed by Peter Berg, and executive produced by Brian Grazer, David Nevins, Sarah Aubrey, and Jason Katims, based on the book and film of the same name. The series takes place in the fictional town of Dillon: a small, close-knit community in rural Texas. Particular focus is given to team coach Eric Taylor and his family, Tammy and Julie. The show uses this small town backdrop to address many issues facing contemporary American culture, including family values, child development, life lessons, school funding, racism, drugs, abortion and lack of economic opportunities. Produced by NBCUniversal, Friday Night Lights premiered on October 3, 2006, airing for two seasons on the National Broadcasting Company. Although the show had garnered critical acclaim and passionate fans, the series suffered low ratings and was in danger of cancellation after the second season. To save the series, NBC struck a deal with DirecTV to co-produce three more seasons of the show with each subsequent season premiering on DirecTV's 101 Network after which NBC rebroadcast the series a few months later. The series ended its run on The 101 Network after five seasons on February 9, 2011.
Dexter
Drama, Mystery
Also Recommended By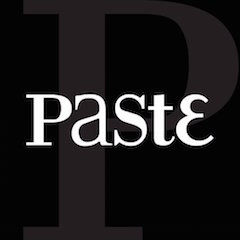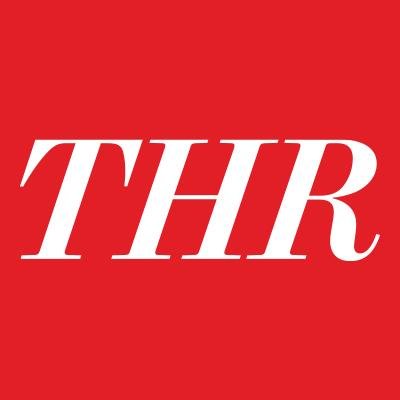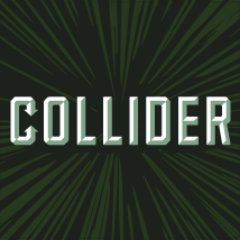 Dexter is an American television drama series. The series centers on Dexter Morgan, a blood spatter pattern analyst for 'Miami Metro Police Department' who also leads a secret life as a serial killer, hunting down criminals who have slipped through the cracks of justice.
The Muppet Show
Kids, Comedy
Also Recommended By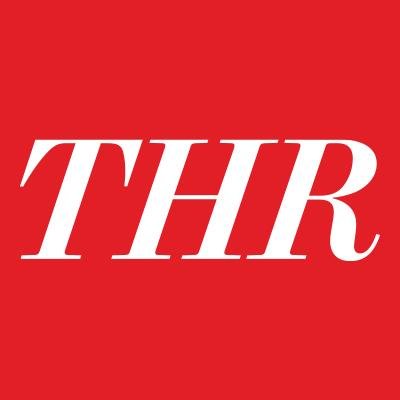 The Muppet Show is a comedy-variety television series produced by puppeteer Jim Henson and featuring The Muppets. After two pilot episodes produced in 1974 and 1975 failed to get the attention of America's network heads, Lew Grade approached Henson to produce the programme for his ATV Associated Television franchise in the UK. The show premiered on 5 September 1976, and five series were produced until 15 March 1981 at ATV's Elstree Studio just north of London, lasting 120 episodes. The series shows a vaudeville or music hall-style song-and-dance variety show, as well as glimpses behind the scenes of such a show. Kermit the Frog stars as a showrunner who tries to keep control of the antics of the other Muppet characters, as well as keep the guest stars happy. The show was known for outrageous physical slapstick, sometimes absurdist comedy, and humorous parodies. Each episode also featured a human guest star. As the show's popularity rose, many celebrities were eager to perform with the Muppets on television and in film. Many of the puppeteers also worked on Sesame Street. Muppet performers over the course of the show include Jim Henson, Frank Oz, Jerry Nelson, Richard Hunt, Dave Goelz, Fran Brill, Eren Ozker, Steve Whitmire, Louise Gold, Kathryn Mullen, Karen Prell, Brian Muehl, Bob Payne, and John Lovelady. Jerry Juhl and Jack Burns were two of the show writers.
Star Trek
Drama, Sci-Fi & Fantasy
Also Recommended By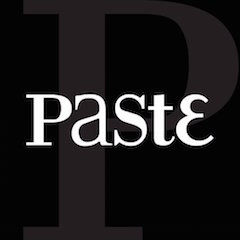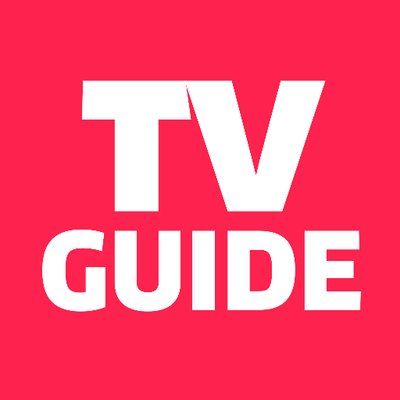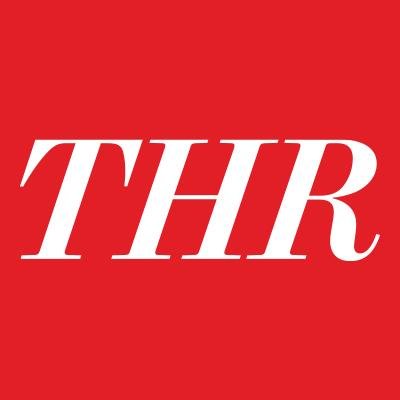 Space. The Final Frontier. The U.S.S. Enterprise embarks on a five year mission to explore the galaxy. The Enterprise is under the command of Captain James T. Kirk with First Officer Mr. Spock, from the planet Vulcan. With a determined crew, the Enterprise encounters Klingons, Romulans, time paradoxes, tribbles and genetic supermen lead by Khan Noonian Singh. Their mission is to explore strange new worlds, to seek new life and new civilizations, and to boldly go where no man has gone before.
South Park
Comedy, Animation
Also Recommended By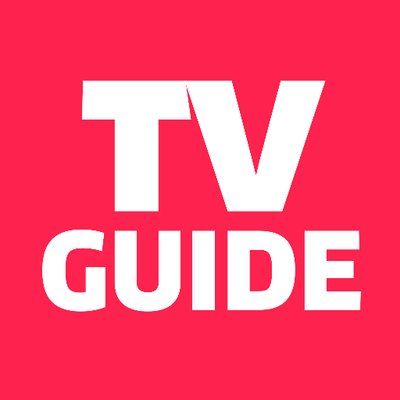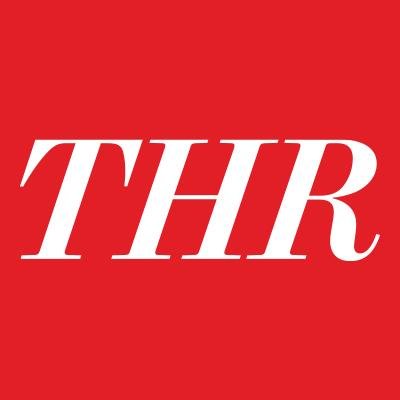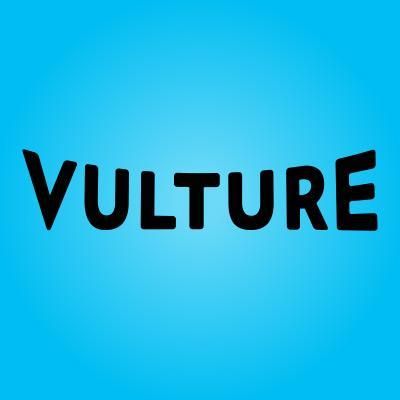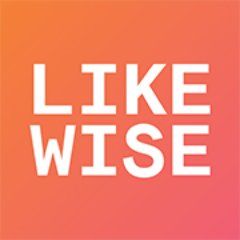 Follows the misadventures of four irreverent grade-schoolers in the quiet, dysfunctional town of South Park, Colorado.
Sherlock
Crime, Drama
Also Recommended By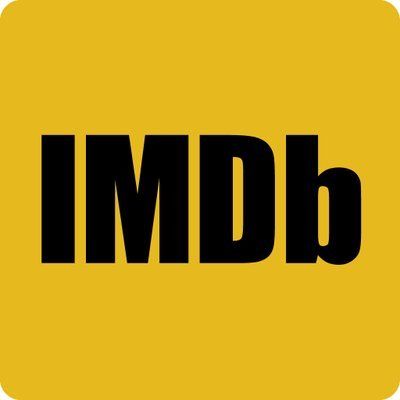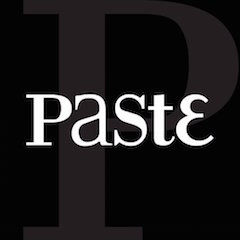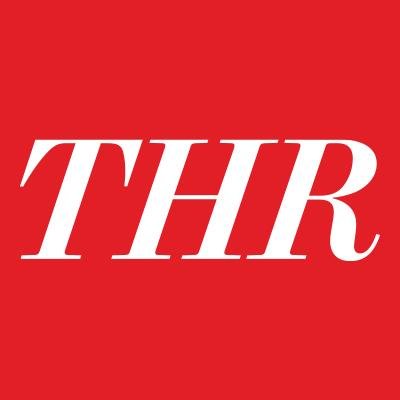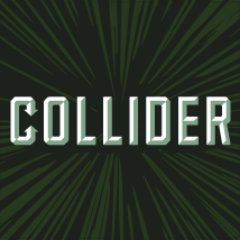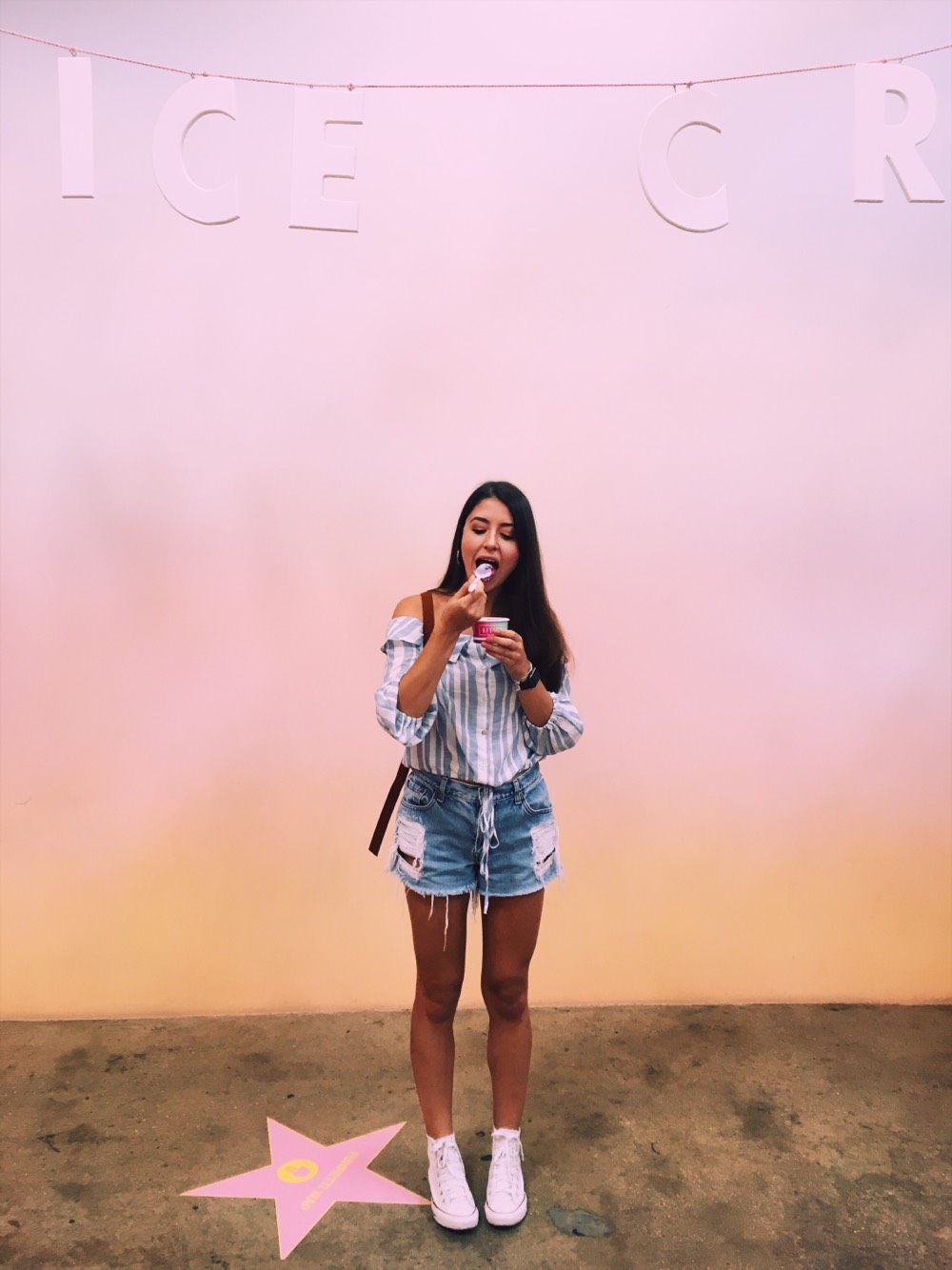 A modern update finds the famous sleuth and his doctor partner solving crime in 21st century London.
Parks and Recreation
Comedy
Also Recommended By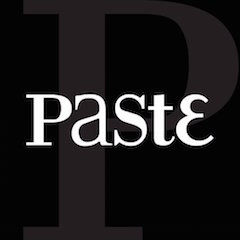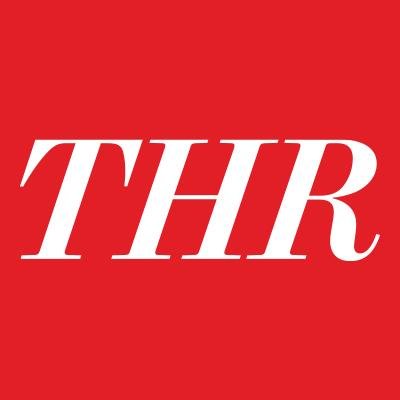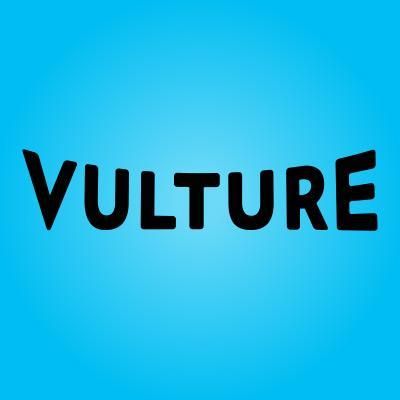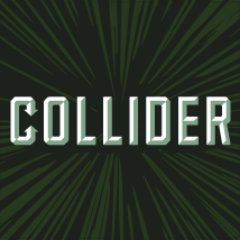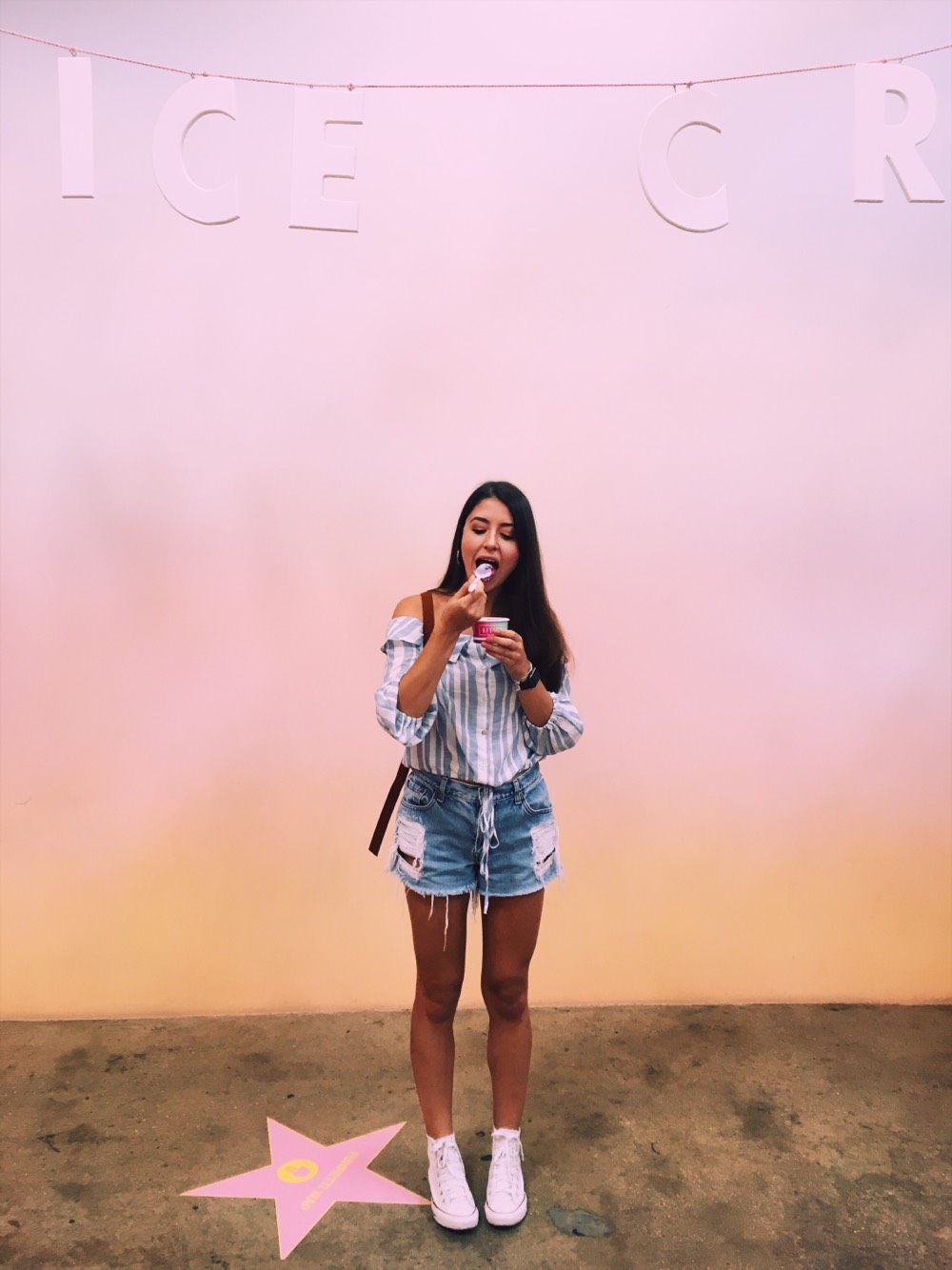 Hilarious ensemble comedy that follows Leslie Knope, a mid-level bureaucrat in the Parks and Recreation Department of Pawnee, Indiana, and her tireless efforts to make her quintessentially American town just a little bit more fun.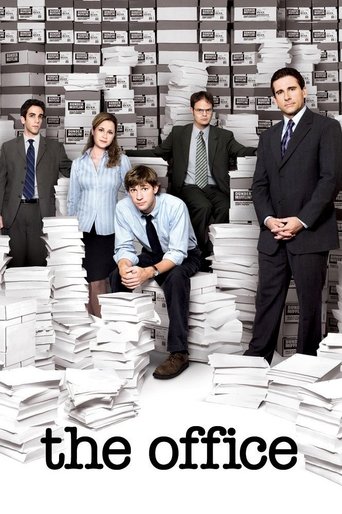 The Office
Comedy
Also Recommended By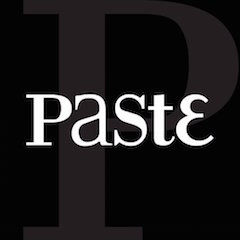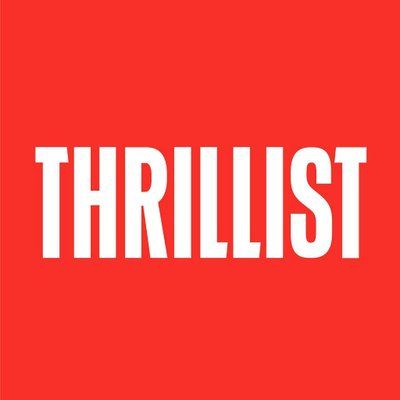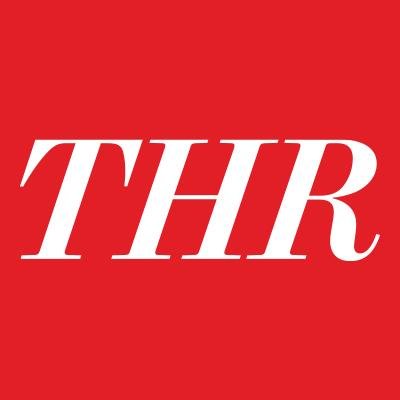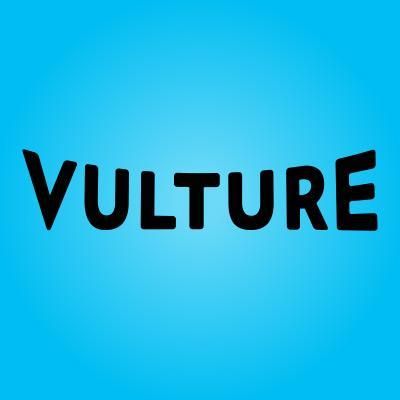 The everyday lives of office employees in the Scranton, Pennsylvania branch of the fictional Dunder Mifflin Paper Company.
The Wire
Drama, Crime
Also Recommended By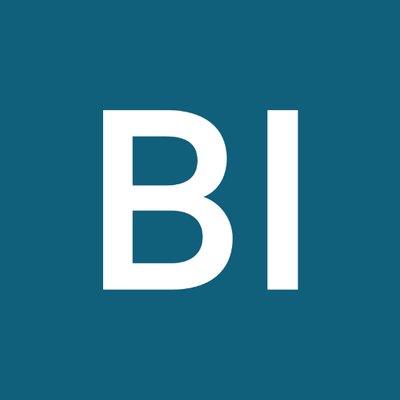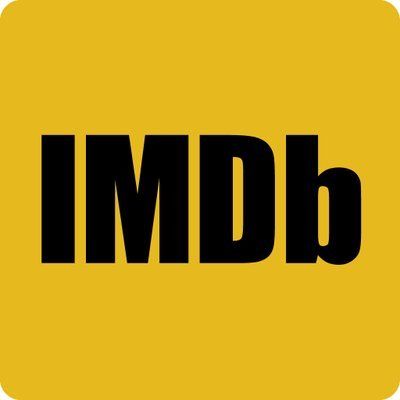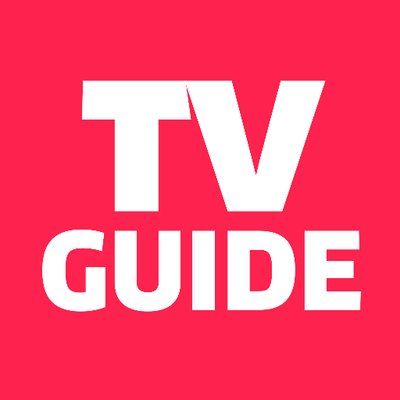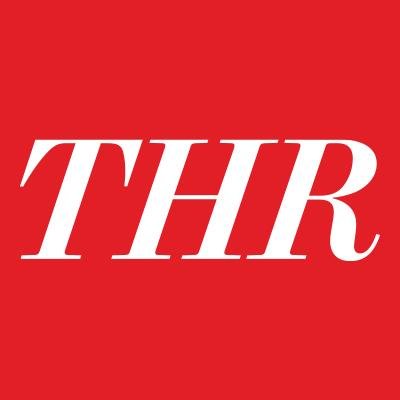 Told from the points of view of both the Baltimore homicide and narcotics detectives and their targets, the series captures a universe in which the national war on drugs has become a permanent, self-sustaining bureaucracy, and distinctions between good and evil are routinely obliterated.
Six Feet Under
Drama
Also Recommended By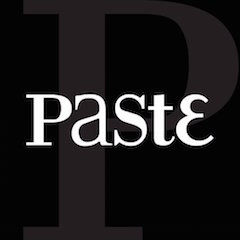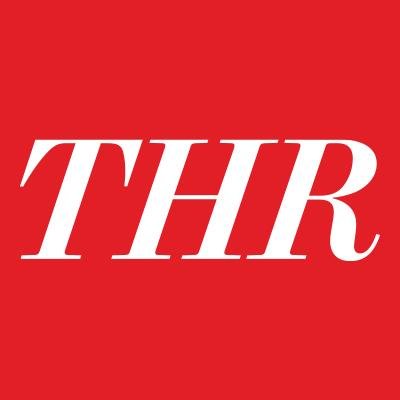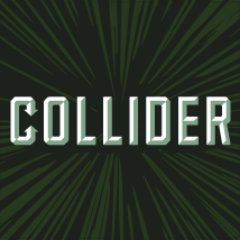 A darkly comic look at members of a dysfunctional L.A. family that run a funeral business. When death is your business, what is your life? For the Fisher family, the world outside of their family-owned funeral home continues to be at least as challenging as--and far less predictable than--the one inside.
ER
Drama
Also Recommended By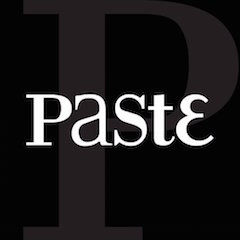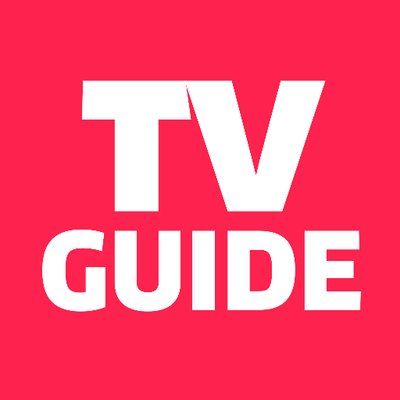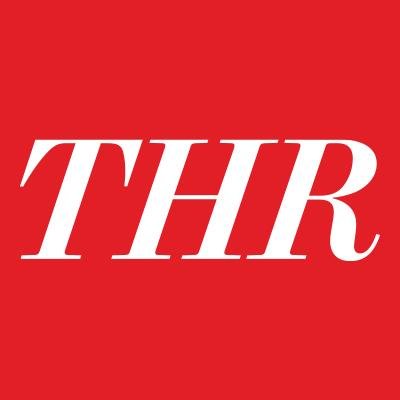 Explores the inner workings of an urban teaching hospital and the critical issues faced by the dedicated physicians and staff of its overburdened emergency room.
Buffy the Vampire Slayer
Comedy, Drama
Also Recommended By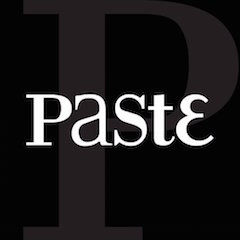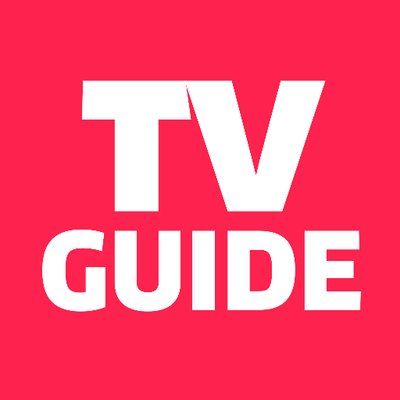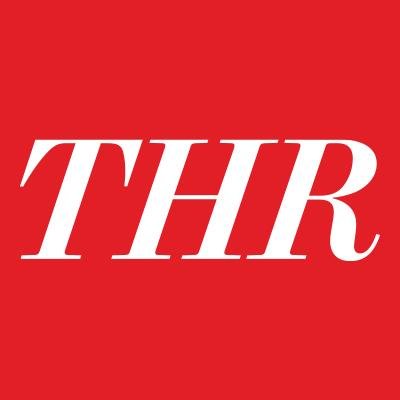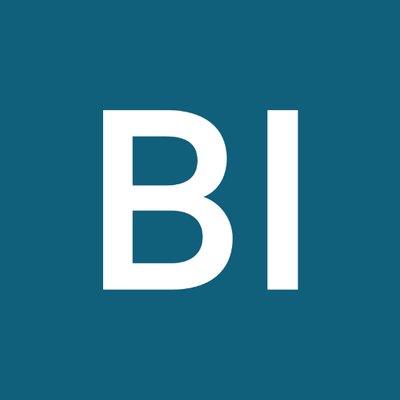 Buffy the Vampire Slayer is an American television series which aired from March 10, 1997 until May 20, 2003. The series was created in 1997 by writer-director Joss Whedon under his production tag, Mutant Enemy Productions with later co-executive producers being Jane Espenson, David Fury, David Greenwalt, Doug Petrie, Marti Noxon, and David Solomon. The series narrative follows Buffy Summers, the latest in a line of young women known as "Vampire Slayers" or simply "Slayers". In the story, Slayers are "called" to battle against vampires, demons, and other forces of darkness. Like previous Slayers, Buffy is aided by a Watcher, who guides, teaches, and trains her. Unlike her predecessors, Buffy surrounds herself with a circle of loyal friends who become known as the "Scooby Gang".
The Big Bang Theory
Comedy
Also Recommended By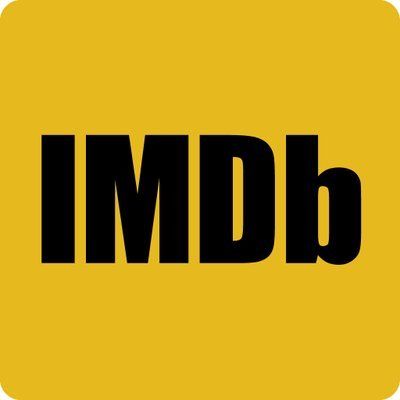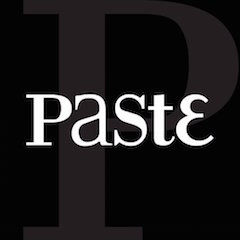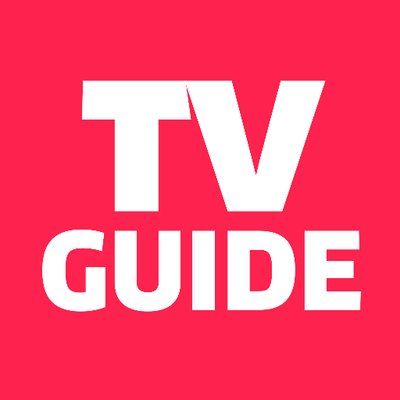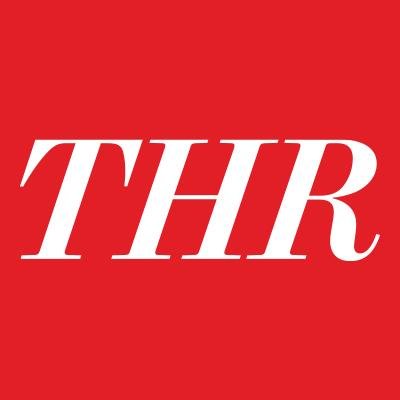 The Big Bang Theory is centered on five characters living in Pasadena, California: roommates Leonard Hofstadter and Sheldon Cooper; Penny, a waitress and aspiring actress who lives across the hall; and Leonard and Sheldon's equally geeky and socially awkward friends and co-workers, mechanical engineer Howard Wolowitz and astrophysicist Raj Koothrappali. The geekiness and intellect of the four guys is contrasted for comic effect with Penny's social skills and common sense.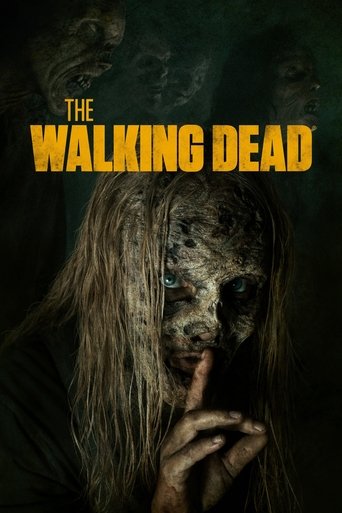 The Walking Dead
Action & Adventure, Drama
Also Recommended By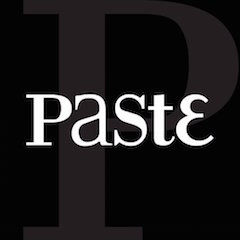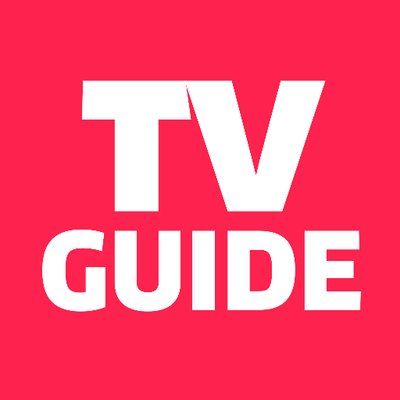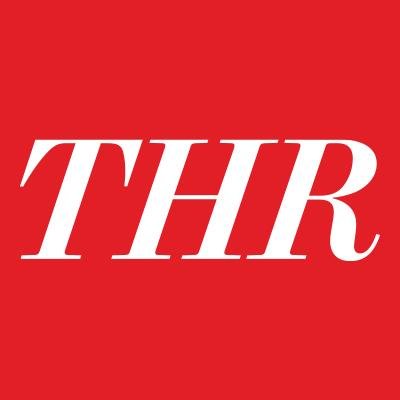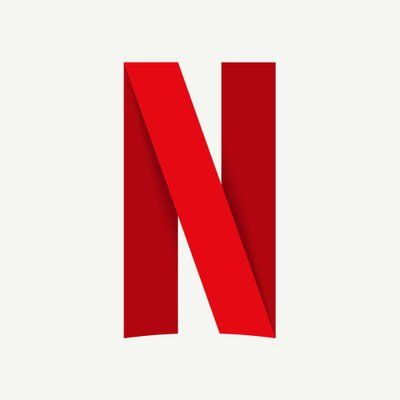 Sheriff's deputy Rick Grimes awakens from a coma to find a post-apocalyptic world dominated by flesh-eating zombies. He sets out to find his family and encounters many other survivors along the way.
Donnie Darko
Fantasy, Drama
Also Recommended By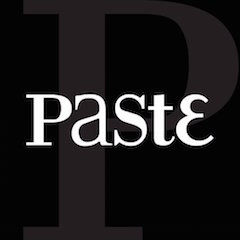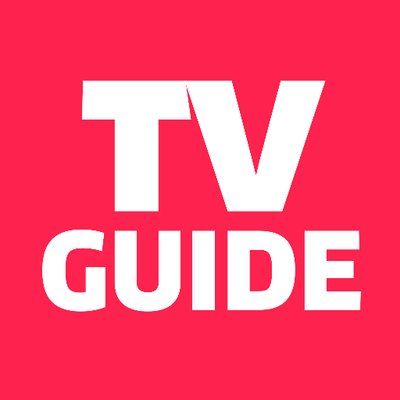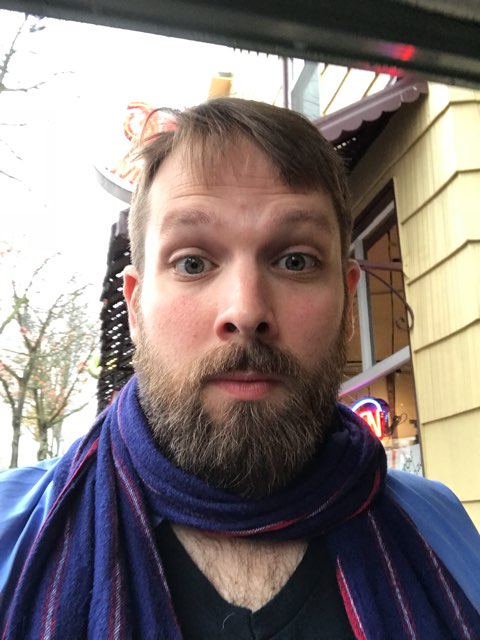 After narrowly escaping a bizarre accident, a troubled teenager is plagued by visions of a large bunny rabbit that manipulates him to commit a series of crimes.
Will & Grace
Comedy
Also Recommended By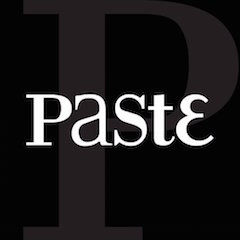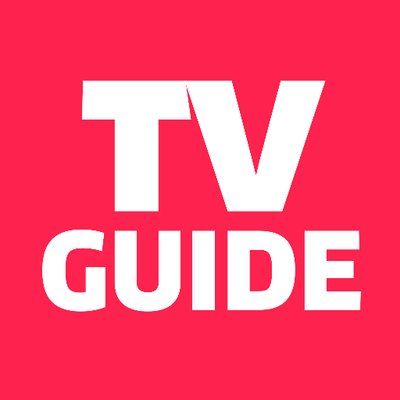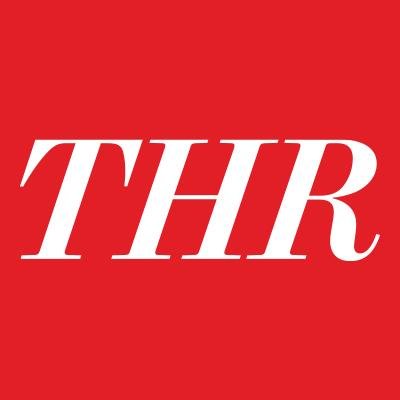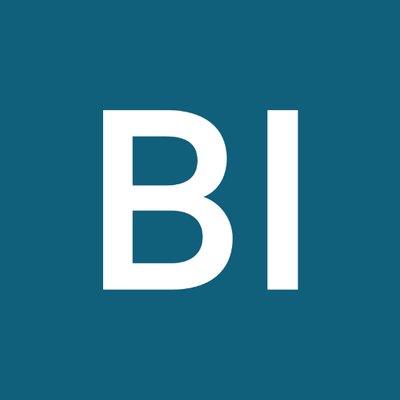 Will Truman and Grace Adler are best friends living in New York, and when Grace's engagement falls apart, she moves in with Will. Together, along with their friends, they go through the trials of dating, sex, relationships and their careers, butting heads at times but ultimately supporting one another while exchanging plenty of witty banter along the way.
House of Cards
Drama
Also Recommended By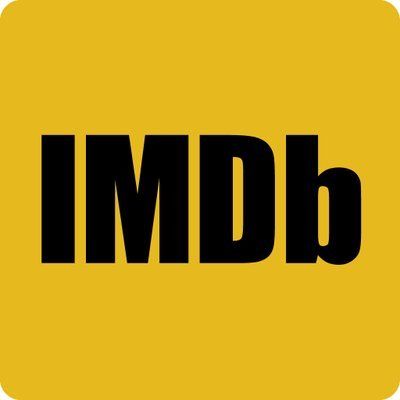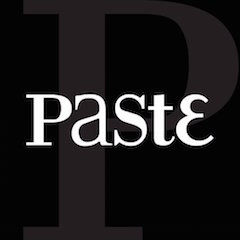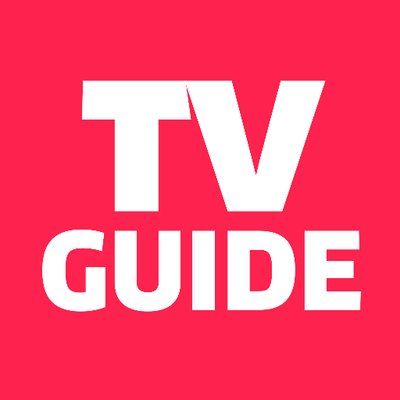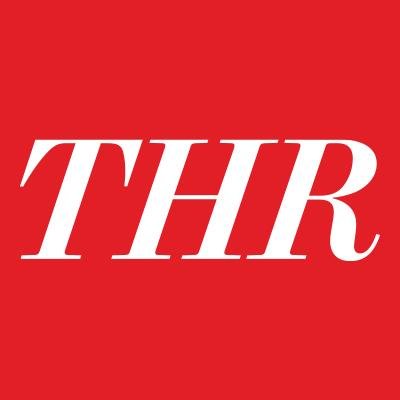 Set in present day Washington, D.C., House of Cards is the story of Frank Underwood, a ruthless and cunning politician, and his wife Claire who will stop at nothing to conquer everything. This wicked political drama penetrates the shadowy world of greed, sex and corruption in modern D.C. House of Cards is an adaptation of a previous BBC miniseries of the same name, which is based on the novel by Michael Dobbs.
Twin Peaks
Drama, Mystery
Also Recommended By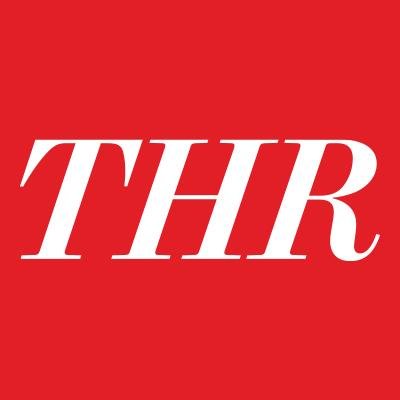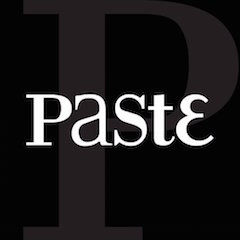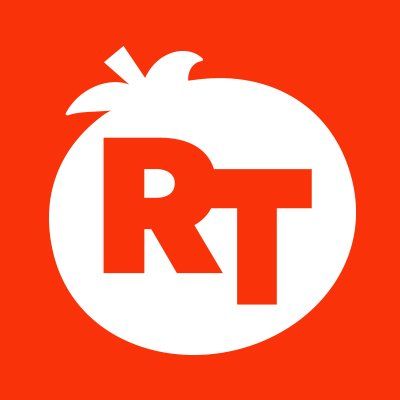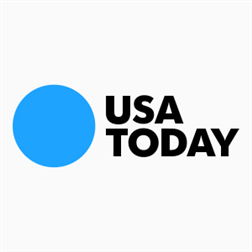 The body of Laura Palmer is washed up on a beach near the small Washington state town of Twin Peaks. FBI Special Agent Dale Cooper is called in to investigate her strange demise only to uncover a web of mystery that ultimately leads him deep into the heart of the surrounding woodland and his very own soul.
The Mary Tyler Moore Show
Comedy
Also Recommended By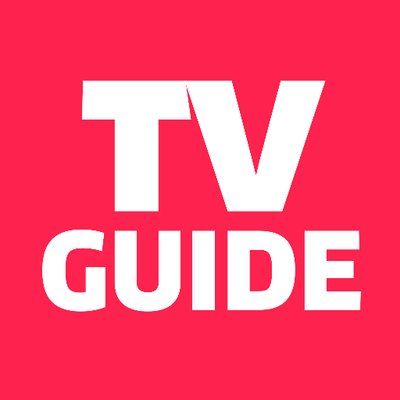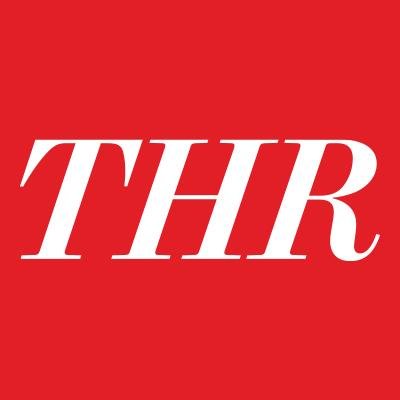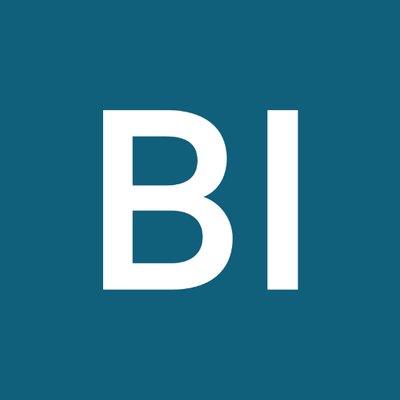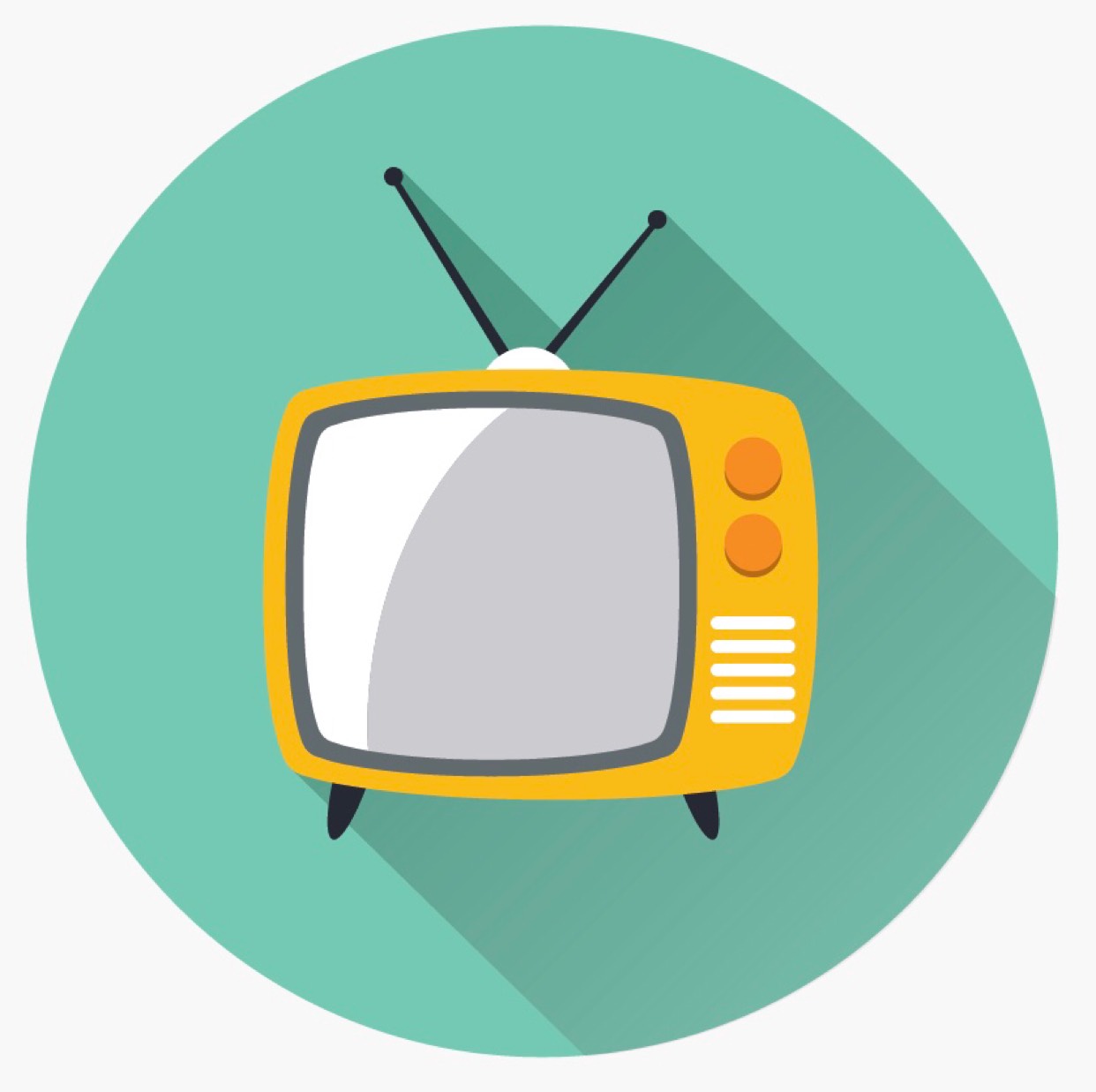 The Mary Tyler Moore Show is an American television sitcom created by James L. Brooks and Allan Burns that aired on CBS from 1970 to 1977. The program was a television breakthrough, with the first never-married, independent career woman as the central character: "As Mary Richards, a single woman in her thirties, Moore presented a character different from other single TV women of the time. She was not widowed or divorced or seeking a man to support her." It has also been cited as "one of the most acclaimed television programs ever produced" in US television history. It received high praise from critics, including Emmy Awards for Outstanding Comedy Series three years in a row, and continued to be honored long after the final episode aired.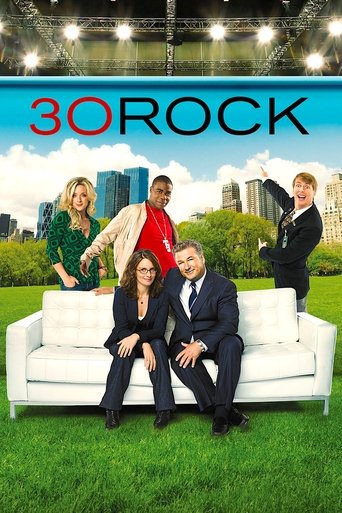 30 Rock
Comedy
Also Recommended By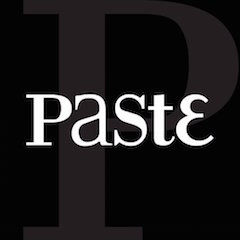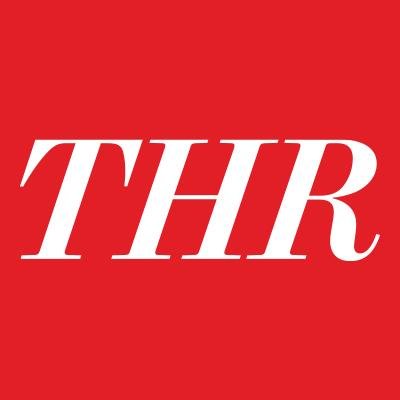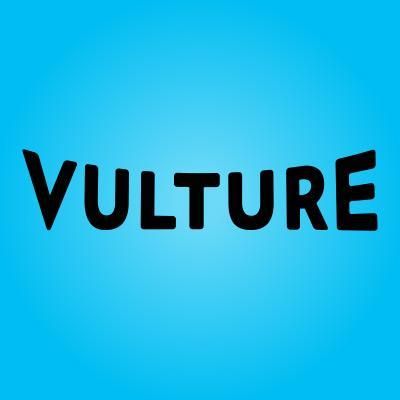 30 Rock is an American television comedy series that ran on NBC from October 11, 2006, to January 31, 2013, and was created by Tina Fey. The series, which is loosely based on Fey's experiences as head writer for Saturday Night Live, takes place behind the scenes of a fictional live sketch comedy series depicted as airing on NBC. The series' name refers to 30 Rockefeller Plaza in New York City, the address of the GE Building, in which the NBC Studios are located.
The Twilight Zone
Comedy, Drama
Also Recommended By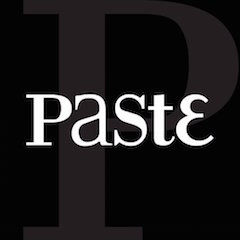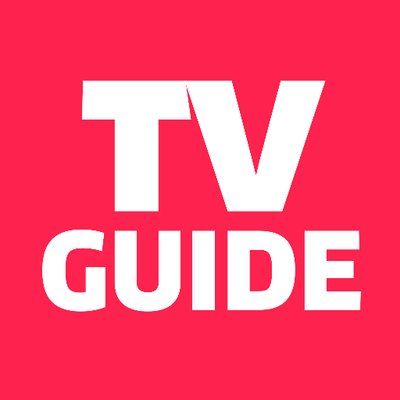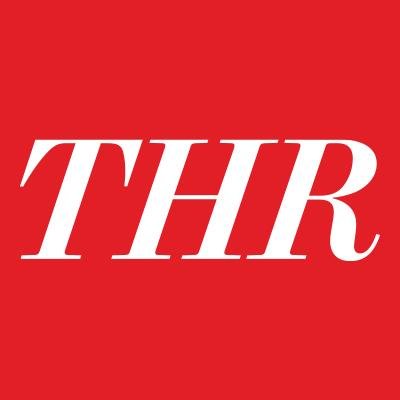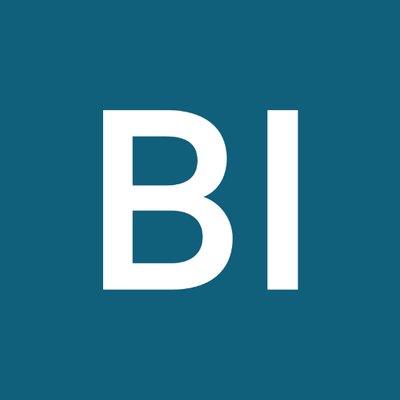 A series of unrelated stories containing drama, psychological thriller, fantasy, science fiction, suspense, and/or horror, often concluding with a macabre or unexpected twist.
Arrested Development
Comedy
Also Recommended By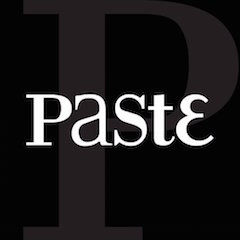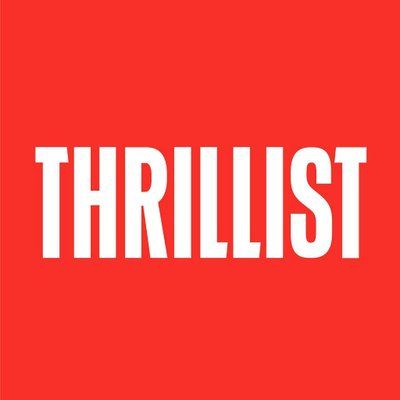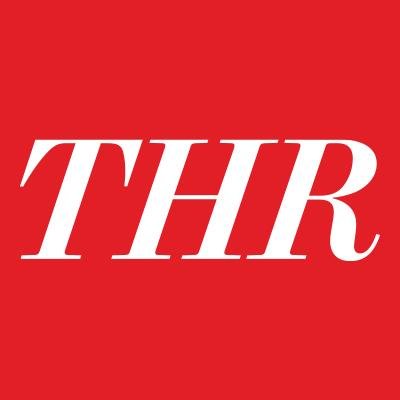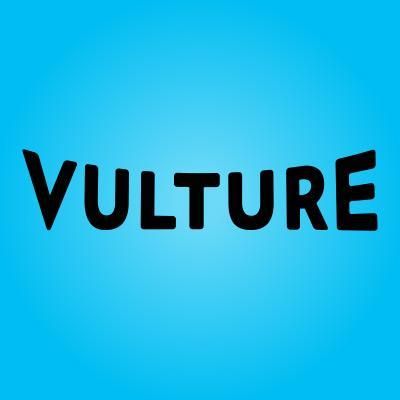 The story of a wealthy family that lost everything, and the one son who had no choice but to keep them all together.
Lost
Action & Adventure, Drama
Also Recommended By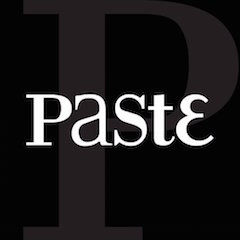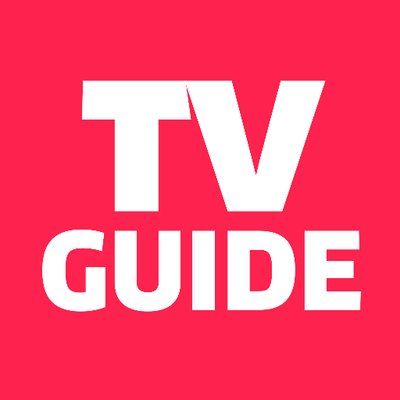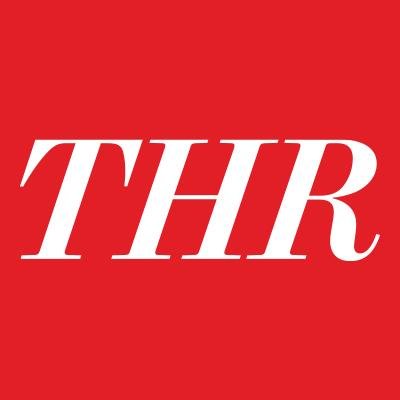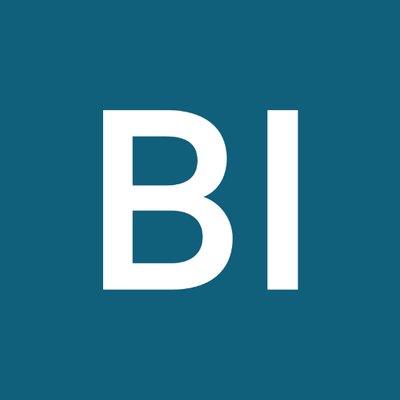 Lost is an American television series that originally aired on the American Broadcasting Company from September 22, 2004 to May 23, 2010, over six seasons which contained a total of 121 episodes. Lost is a drama series containing elements of science fiction and the supernatural that follows the survivors of the crash of a commercial passenger jet flying between Sydney and Los Angeles, on a mysterious tropical island somewhere in the South Pacific Ocean. The story is told in a heavily serialized manner. Episodes typically feature a primary storyline on the island, as well as a secondary storyline from another point in a character's life.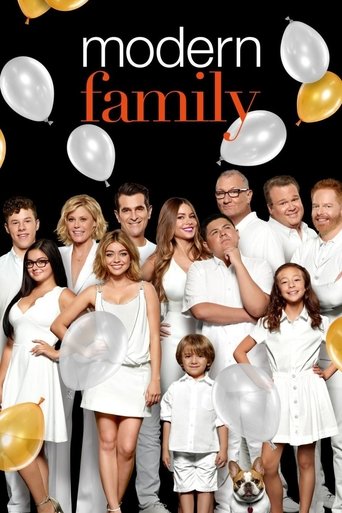 Modern Family
Comedy
Also Recommended By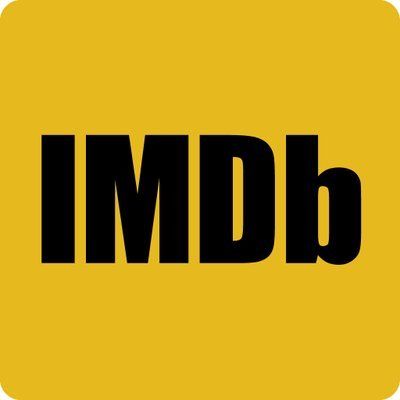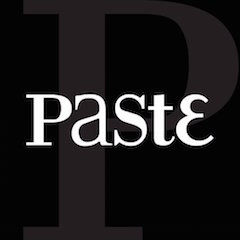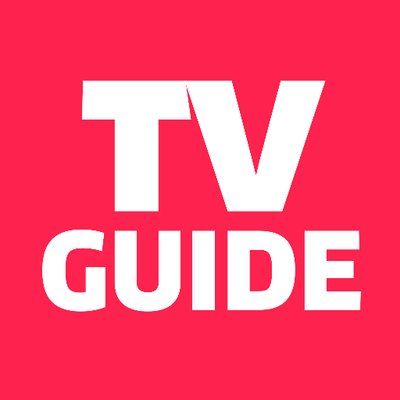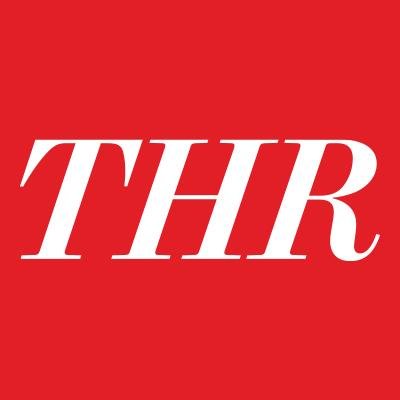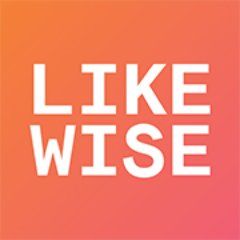 Modern Family stars the Pritchett-Dunphy-Tucker clan, a wonderfully large and blended family. Together these three families give us an honest and often hilarious look into the sometimes warm, sometimes twisted, embrace of the modern family.
M*A*S*H
War & Politics, Drama
Also Recommended By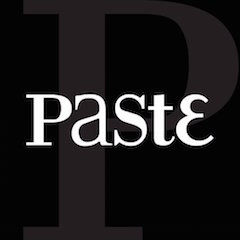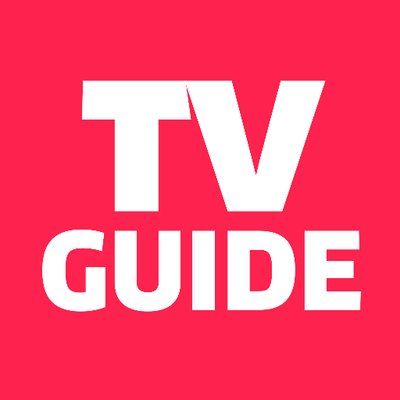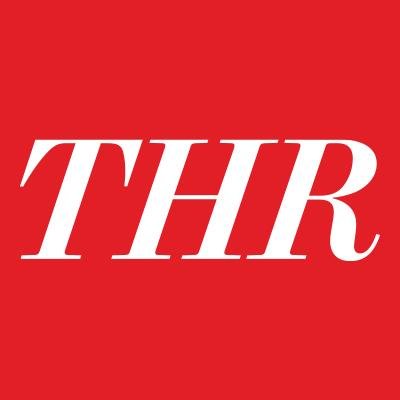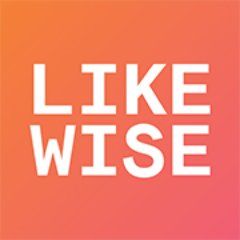 The 4077th Mobile Army Surgical Hospital is stuck in the middle of the Korean war. With little help from the circumstances they find themselves in, they are forced to make their own fun. Fond of practical jokes and revenge, the doctors, nurses, administrators, and soldiers often find ways of making wartime life bearable.
Back to the Future
Adventure, Comedy
Also Recommended By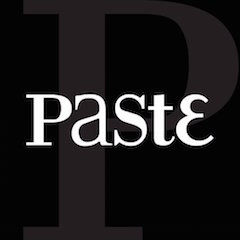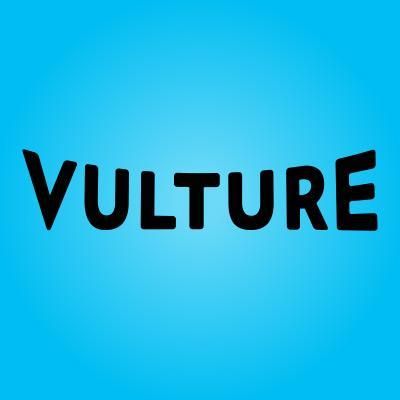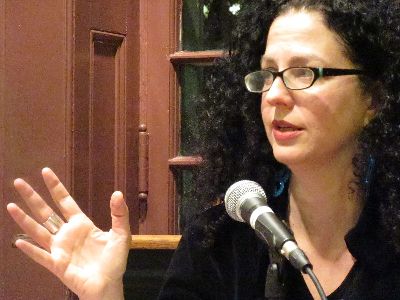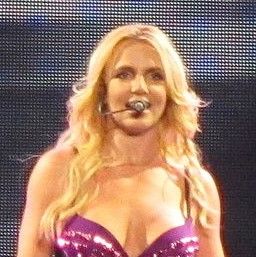 Eighties teenager Marty McFly is accidentally sent back in time to 1955, inadvertently disrupting his parents' first meeting and attracting his mother's romantic interest. Marty must repair the damage to history by rekindling his parents' romance and - with the help of his eccentric inventor friend Doc Brown - return to 1985.
The West Wing
Drama
Also Recommended By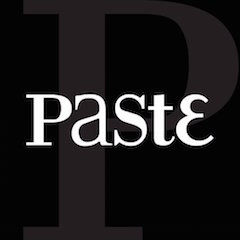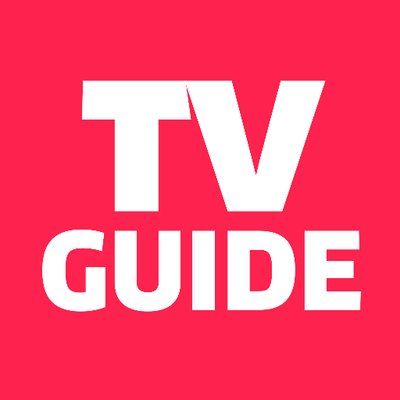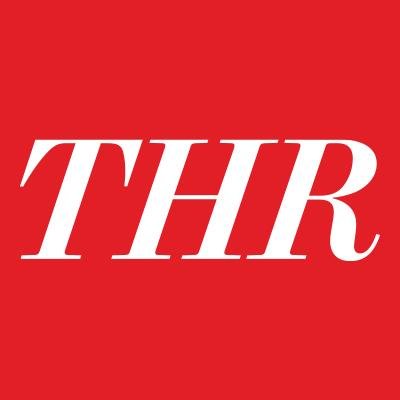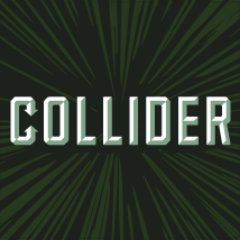 The West Wing provides a glimpse into presidential politics in the nation's capital as it tells the stories of the members of a fictional presidential administration. These interesting characters have humor and dedication that touches the heart while the politics that they discuss touch on everyday life.
The Simpsons
Animation, Comedy
Also Recommended By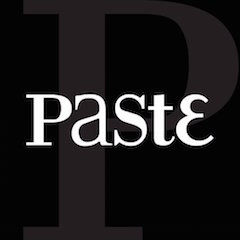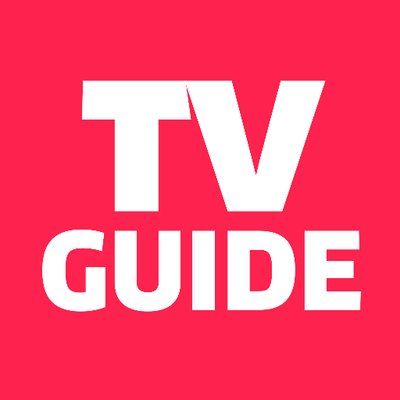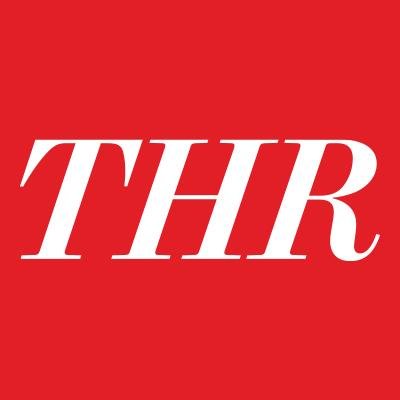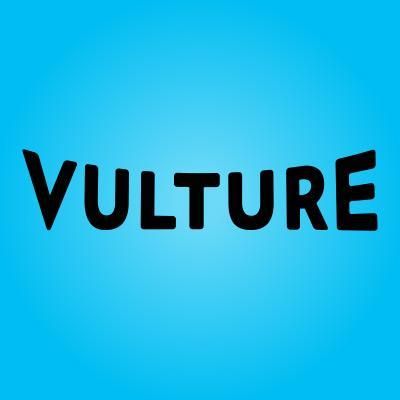 Set in Springfield, the average American town, the show focuses on the antics and everyday adventures of the Simpson family; Homer, Marge, Bart, Lisa and Maggie, as well as a virtual cast of thousands. Since the beginning, the series has been a pop culture icon, attracting hundreds of celebrities to guest star. The show has also made name for itself in its fearless satirical take on politics, media and American life in general.
I Love Lucy
Comedy
Also Recommended By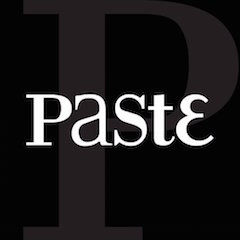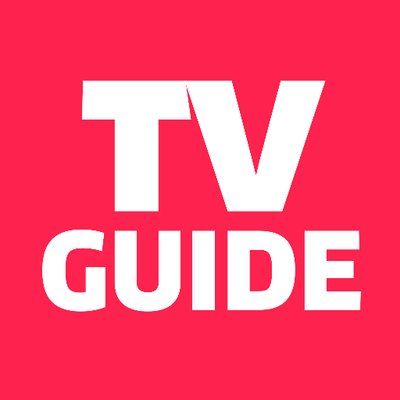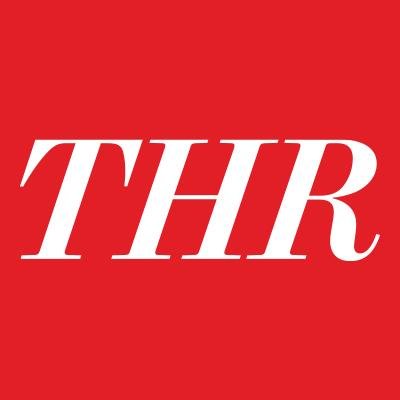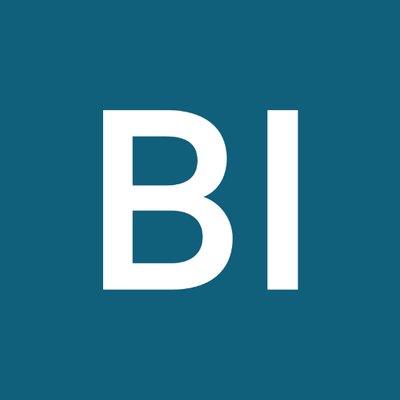 I Love Lucy is an American television sitcom starring Lucille Ball, Desi Arnaz, Vivian Vance, and William Frawley. The black-and-white series originally ran from October 15, 1951, to May 6, 1957, on the Columbia Broadcasting System. After the series ended in 1957, however, a modified version continued for three more seasons with 13 one-hour specials, running from 1957 to 1960, known first as The Lucille Ball-Desi Arnaz Show and later in reruns as The Lucy–Desi Comedy Hour. I Love Lucy was the most watched show in the United States in four of its six seasons, and was the first to end its run at the top of the Nielsen ratings. I Love Lucy is still syndicated in dozens of languages across the world. The show was the first scripted television program to be shot on 35 mm film in front of a studio audience, and won five Emmy Awards and received numerous nominations. In 2002, it ranked second on TV Guide's list of television's greatest shows, behind Seinfeld and ahead of The Honeymooners. In 2007, it was listed as one of Time magazine's "100 Best TV Shows of All-TIME." I Love Lucy remains popular, with an American audience of 40 million each year.
Saturday Night Live
Comedy
Also Recommended By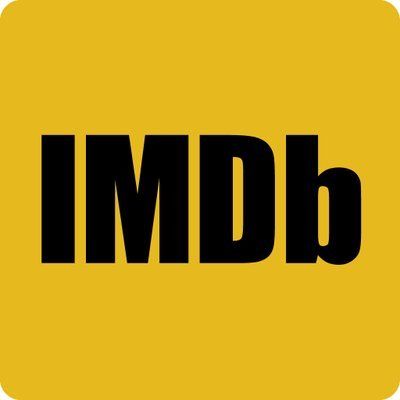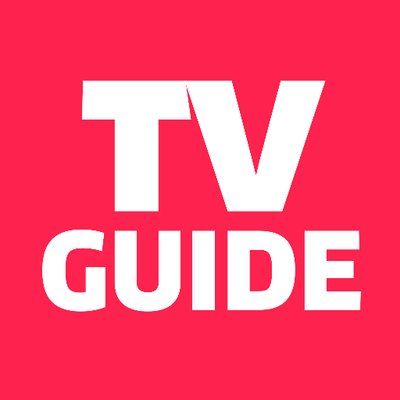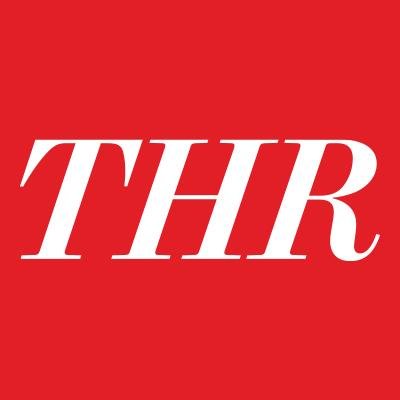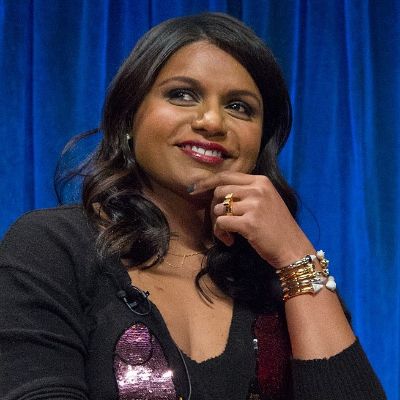 A late-night live television sketch comedy and variety show created by Lorne Michaels. The show's comedy sketches, which parody contemporary culture and politics, are performed by a large and varying cast of repertory and newer cast members. Each episode is hosted by a celebrity guest, who usually delivers an opening monologue and performs in sketches with the cast, and features performances by a musical guest.
The Sopranos
Drama
Also Recommended By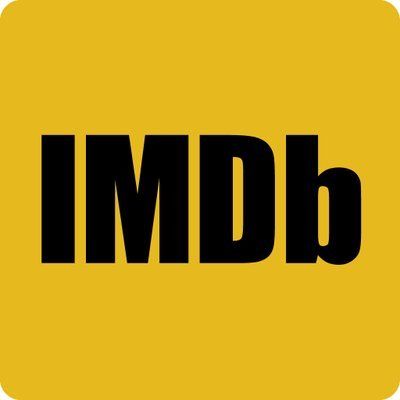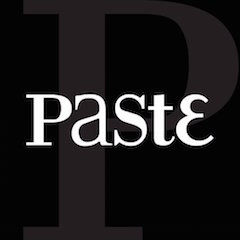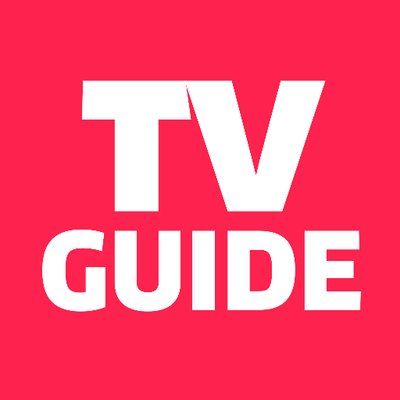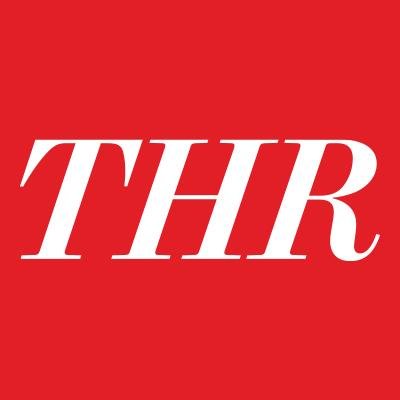 The Sopranos is an American television drama created by David Chase. The series revolves around the New Jersey-based Italian-American mobster Tony Soprano and the difficulties he faces as he tries to balance the conflicting requirements of his home life and the criminal organization he heads. Those difficulties are often highlighted through his ongoing professional relationship with psychiatrist Jennifer Melfi. The show features Tony's family members and Mafia associates in prominent roles and story arcs, most notably his wife Carmela and his cousin and protégé Christopher Moltisanti.
Seinfeld
Comedy
Also Recommended By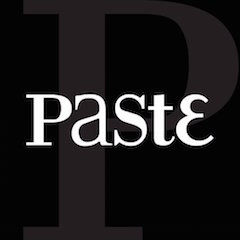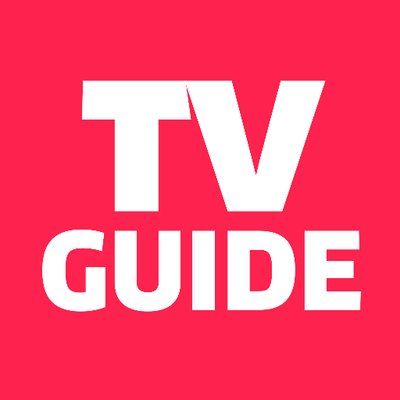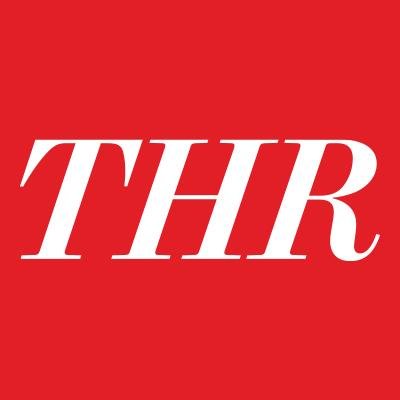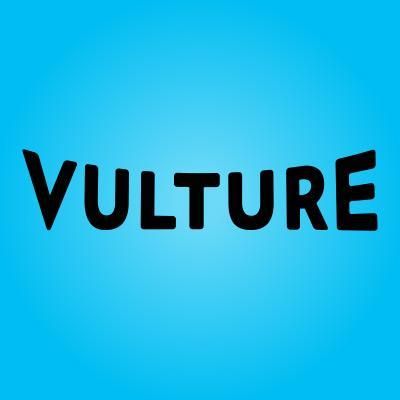 Seinfeld is an American television sitcom that originally aired on NBC from July 5, 1989, to May 14, 1998. It lasted nine seasons, and is now in syndication. It was created by Larry David and Jerry Seinfeld, the latter starring as a fictionalized version of himself. Set predominantly in an apartment block in Manhattan's Upper West Side in New York City, the show features a handful of Jerry's friends and acquaintances, particularly best friend George Costanza, former girlfriend Elaine Benes, and neighbor across the hall Cosmo Kramer.
The X-Files
Drama, Mystery
Also Recommended By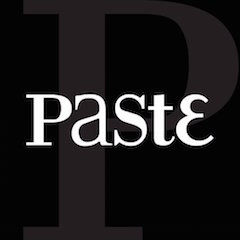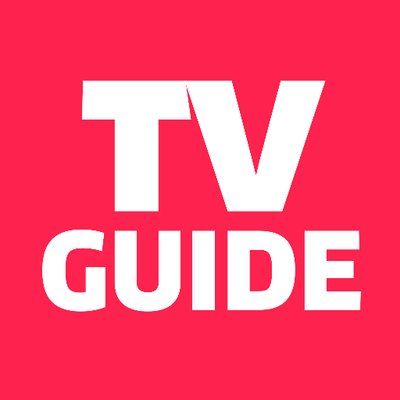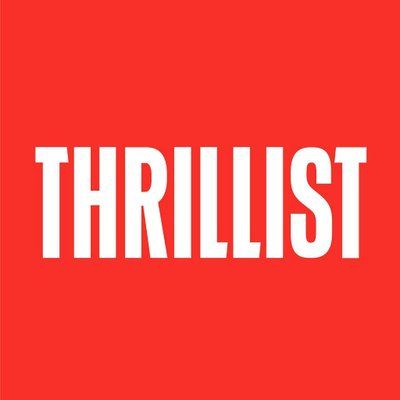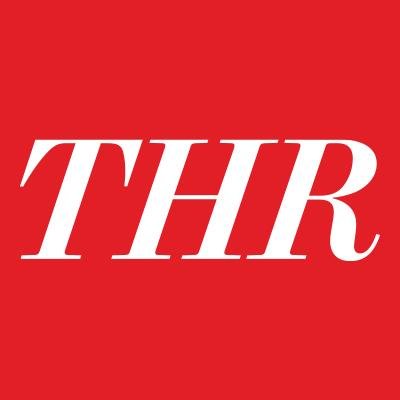 The exploits of FBI Special Agents Fox Mulder and Dana Scully who investigate X-Files: marginalized, unsolved cases involving paranormal phenomena. Mulder believes in the existence of aliens and the paranormal while Scully, a skeptic, is assigned to make scientific analyses of Mulder's discoveries that debunk Mulder's work and thus return him to mainstream cases.
Breaking Bad
Drama
Also Recommended By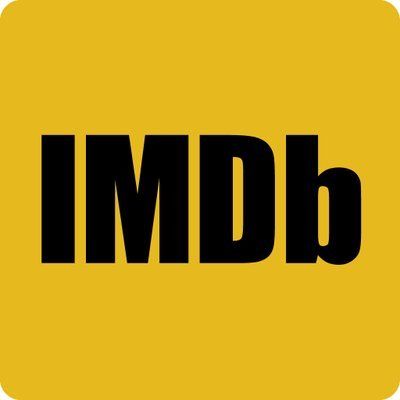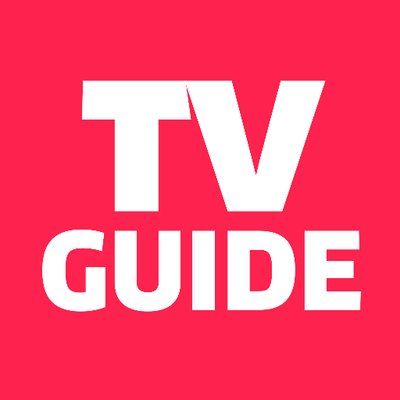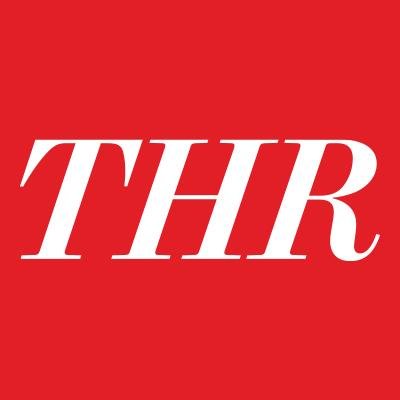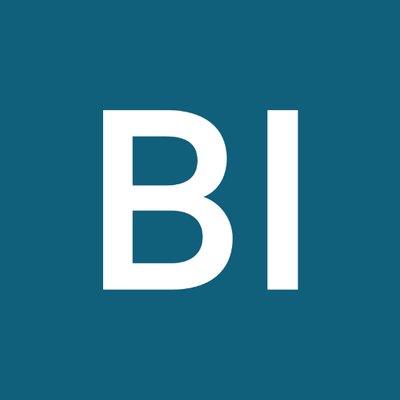 Breaking Bad is an American crime drama television series created and produced by Vince Gilligan. Set and produced in Albuquerque, New Mexico, Breaking Bad is the story of Walter White, a struggling high school chemistry teacher who is diagnosed with inoperable lung cancer at the beginning of the series. He turns to a life of crime, producing and selling methamphetamine, in order to secure his family's financial future before he dies, teaming with his former student, Jesse Pinkman. Heavily serialized, the series is known for positioning its characters in seemingly inextricable corners and has been labeled a contemporary western by its creator.
Friends
Comedy
Also Recommended By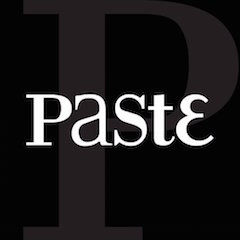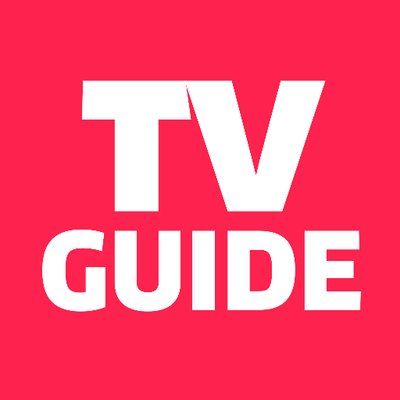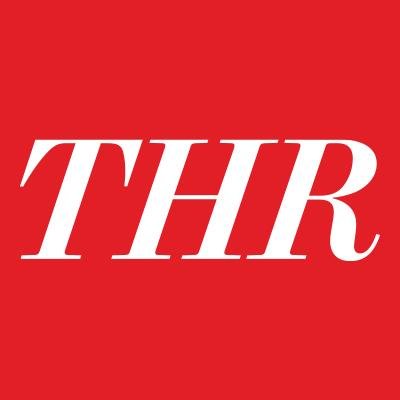 Friends is an American sitcom revolving around a group of friends in the New York City borough of Manhattan. Episodes typically depict the friends' comedic and romantic adventures and career issues, such as Joey auditioning for roles or Rachel seeking jobs in the fashion industry. The six characters each have many dates and serious relationships, such as Monica with Richard Burke and Ross with Emily Waltham. Other frequently recurring characters include Ross and Monica's parents in Long Island, Ross's ex-wife and their son, Central Perk barista Gunther, Chandler's ex-girlfriend Janice, and Phoebe's twin sister Ursula.