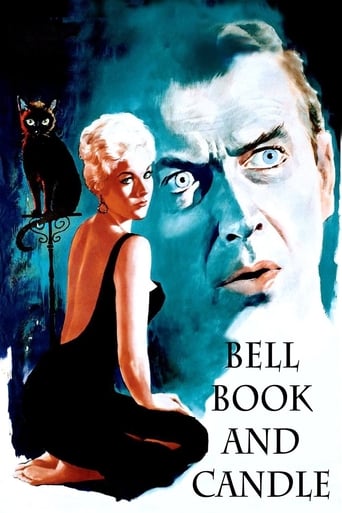 Bell, Book and Candle
Movies
A modern-day witch likes her neighbor but despises his fiancee, so she enchants him to love her instead... only to fall in love with him for real.
The Blair Witch Project
Movies
In October of 1994 three student filmmakers disappeared in the woods near Burkittsville, Maryland, while shooting a documentary. A year later their footage was found.
Black Sunday
Movies
A vengeful witch and her fiendish servant return from the grave and begin a bloody campaign to possess the body of the witch's beautiful look-alike descendant. Only the girl's brother and a handsome doctor stand in her way.
The Craft
Movies
A Catholic school newcomer falls in with a clique of teen witches who wield their powers against all who dare to cross them -- be they teachers, rivals or meddlesome parents.
Sign up to see the full list!
Sign up with Likewise to see the rest of this list + get more personalized content recommendations tailored to your interests.
Already have an account? Log in