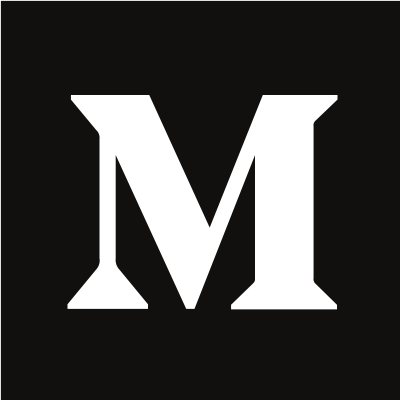 Books That Will Expand Your Mind
5 Books | by Medium
Francis Bacon said it best: "Some books should be tasted, some devoured, but only a few should be chewed and digested thoroughly."
Walden
Books
This is one of the most important works by the most important American philosopher: Henry David Thoreau, vital figure in the Transcendentalist movement, hero to environmentalists and ecologists, profound thinker on humanity's happiness. First published in 1854, Walden collects the penetrating reflections from the two years Thoreau lived in solitude on the shores of Massachusetts' Walden Pond. In lucid, poetic prose, Thoreau ponders the beauty of living simply and in communion with nature. It is a work of pastoral magnificence and wisdom that has moved generations of readers. Writer and philosopher HENRY DAVID THOREAU (1817-1862) was born in Concord, Massachusetts, and educated at Harvard University. His writings on human nature, materialism, and the natural world rank him among the most influential thinkers of American literature.
Thinking, Fast and Slow
Books
Major New York Times bestsellerWinner of the National Academy of Sciences Best Book Award in 2012Selected by the New York Times Book Review as one of the ten best books of 2011A Globe and Mail Best Books of the Year 2011 TitleOne of The Economist's 2011 Books of the Year One of The Wall Street Journal's Best Nonfiction Books of the Year 20112013 Presidential Medal of Freedom RecipientKahneman's work with Amos Tversky is the subject of Michael Lewis's The Undoing Project: A Friendship That Changed Our MindsIn the international bestseller, Thinking, Fast and Slow, Daniel Kahneman, the renowned psychologist and winner of the Nobel Prize in Economics, takes us on a groundbreaking tour of the mind and explains the two systems that drive the way we think. System 1 is fast, intuitive, and emotional; System 2 is slower, more deliberative, and more logical. The impact of overconfidence on corporate strategies, the difficulties of predicting what will make us happy in the future, the profound effect of cognitive biases on everything from playing the stock market to planning our next vacation—each of these can be understood only by knowing how the two systems shape our judgments and decisions.Engaging the reader in a lively conversation about how we think, Kahneman reveals where we can and cannot trust our intuitions and how we can tap into the benefits of slow thinking. He offers practical and enlightening insights into how choices are made in both our business and our personal lives—and how we can use different techniques to guard against the mental glitches that often get us into trouble. Winner of the National Academy of Sciences Best Book Award and the Los Angeles Times Book Prize and selected by The New York Times Book Review as one of the ten best books of 2011, Thinking, Fast and Slow is destined to be a classic.
Flow
Books
THE BESTSELLING CLASSIC ON 'FLOW' – THE KEY TO UNLOCKING MEANING, CREATIVITY, PEAK PERFORMANCE, AND TRUE HAPPINESSLegendary psychologist Mihaly Csikszentmihalyi's famous investigations of "optimal experience" have revealed that what makes an experience genuinely satisfying is a state of consciousness called flow. During flow, people typically experience deep enjoyment, creativity, and a total involvement with life. In this new edition of his groundbreaking classic work, Csikszentmihalyi ("the leading researcher into 'flow states'" —Newsweek) demonstrates the ways this positive state can be controlled, not just left to chance. Flow: The Psychology of Optimal Experience teaches how, by ordering the information that enters our consciousness, we can discover true happiness, unlock our potential, and greatly improve the quality of our lives."Explores a happy state of mind called flow, the feeling of complete engagement in a creative or playful activity." —Time
The Art of Thinking Clearly
Books
Have you ever . . . Invested time in something that, in hindsight, just wasn't worth it? Paid too much in an eBay auction? Continued to do something you knew was bad for you? Sold stocks too late, or too early? Taken credit for success, but blamed failure on external circumstances? Backed the wrong horse?These are examples of what the author calls cognitive biases, simple errors all of us make in day-to-day thinking. But by knowing what they are and how to identify them, we can avoid them and make better choices: whether in dealing with personal problems or business negotiations, trying to save money or earn profits, or merely working out what we really want in life—and strategizing the best way to get it.Already an international bestseller, The Art of Thinking Clearly distills cutting-edge research from behavioral economics, psychology, and neuroscience into a clever, practical guide for anyone who's ever wanted to be wiser and make better decisions. A novelist, thinker, and entrepreneur, Rolf Dobelli deftly shows that in order to lead happier, more prosperous lives, we don't need extra cunning, new ideas, shiny gadgets, or more frantic hyperactivity—all we need is less irrationality.Simple, clear, and always surprising, this indispensable book will change the way you think and transform your decision making—at work, at home, every day. From why you shouldn't accept a free drink to why you should walk out of a movie you don't like, from why it's so hard to predict the future to why you shouldn't watch the news, The Art of Thinking Clearly helps solve the puzzle of human reasoning.
The Willpower Instinct
Books
Based on Stanford University psychologist Kelly McGonigal's wildly popular course "The Science of Willpower," The Willpower Instinct is the first book to explain the science of self-control and how it can be harnessed to improve our health, happiness, and productivity.Informed by the latest research and combining cutting-edge insights from psychology, economics, neuroscience, and medicine, The Willpower Instinct explains exactly what willpower is, how it works, and why it matters. For example, readers will learn: • Willpower is a mind-body response, not a virtue. It is a biological function that can be improved through mindfulness, exercise, nutrition, and sleep. • Willpower is not an unlimited resource. Too much self-control can actually be bad for your health. • Temptation and stress hijack the brain's systems of self-control, but the brain can be trained for greater willpower • Guilt and shame over your setbacks lead to giving in again, but self-forgiveness and self-compassion boost self-control. • Giving up control is sometimes the only way to gain self-control. • Willpower failures are contagious—you can catch the desire to overspend or overeat from your friends­­—but you can also catch self-control from the right role models.In the groundbreaking tradition of Getting Things Done, The Willpower Instinct combines life-changing prescriptive advice and complementary exercises to help readers with goals ranging from losing weight to more patient parenting, less procrastination, better health, and greater productivity at work.