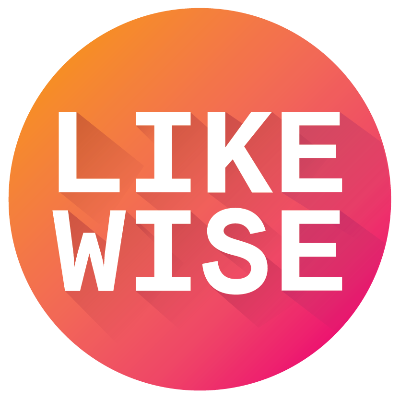 Couch Cupids: Shows We Watch with Our Sweethearts 💘
91 Shows | by Likewise
Likewisers would pick these for a low-key Valentine's Day.
Justified
Drama
Also Recommended By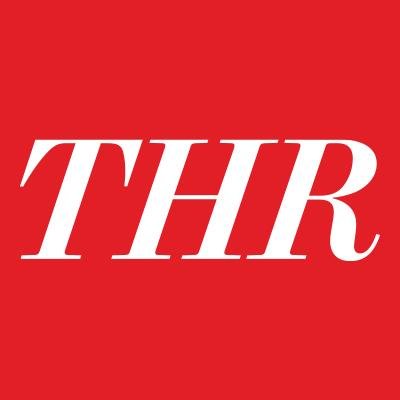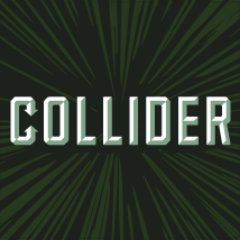 A character drama based on the 2001 Elmore Leonard short story "Fire in the Hole." Leonard's tale centers around U.S. Marshal Raylan Givens of Kentucky, a quiet but strong-willed official of the law. The tale covers his high-stakes job, as well as his strained relationships with his ex-wife and father.
Ally McBeal
Drama, Comedy
Also Recommended By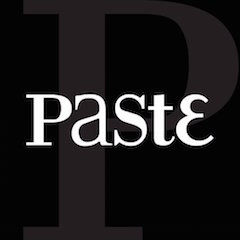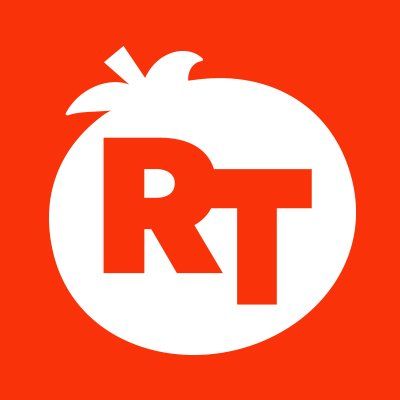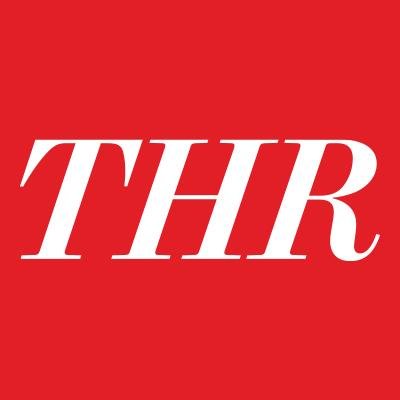 Ally McBeal is an American legal comedy-drama television series, originally aired on Fox from September 8, 1997 to May 20, 2002. Created by David E. Kelley, the series stars Calista Flockhart in the title role as a young lawyer working in the fictional Boston law firm Cage and Fish, with other young lawyers whose lives and loves were eccentric, humorous and dramatic. The series placed #48 on Entertainment Weekly's 2007 "New TV Classics" list.
The Love Boat
Drama, Comedy
The Love Boat is an American television series set on a cruise ship, which aired on the ABC Television Network from September 24, 1977, until May 24, 1986. The show starred Gavin MacLeod as the ship's captain. It was part of ABC's popular Saturday night lineup that included Fantasy Island until that show ended in 1984. The original 1976 made-for-TV movie on which the show was based was itself based on the nonfiction book The Love Boats by Jeraldine Saunders, a real-life cruise director. Two more TV movies would follow before the series began its run. The executive producer for the series was Aaron Spelling, who produced several successful series for ABC from the 1960s into the 1980s. In 1997, the episode with segment titles "Hidden Treasure", "Picture from the Past", and "Ace's Salary" was ranked No. 82 on TV Guide's 100 Greatest Episodes of All Time. The Love Boat ran for 10 seasons, including specials.
Royal Pains
Comedy, Drama
A young E.R. doctor who, after being wrongly blamed for a patient's death, moves to the Hamptons and becomes the reluctant "doctor for hire" to the rich and famous. When the attractive administrator of the local hospital asks him to treat the town's less fortunate, he finds himself walking the line between doing well for himself and doing good for others.
Love, Chunibyo & Other Delusions
Animation, Comedy
Yuta has a problem. As one of the thousands of Japanese students afflicted with "chunibyo," a state where they're so desperate to stand out that they've literally convinced themselves that they have secret knowledge and hidden powers, Yuta spent most of his middle school years living in a complete fantasy world. But that's not his major problem now, as with a lot of work and effort, he's finally managing to overcome his delusions to the point where thinks he's ready to start high school with all his cards in order. No, his BIG problem is the girl he first encounters climbing on his balcony. It seems that his own efforts to rid himself of his chunibyo have attracted the attentions of another sufferer, and she's decided that this makes him her soul mate. And since Rikka's just moved in upstairs, now he's being sucked into her fantasy world! Can a formerly wild and crazy guy handle being the focus of a completely delusional girl? Or will his own chunibyo return with a vengeance?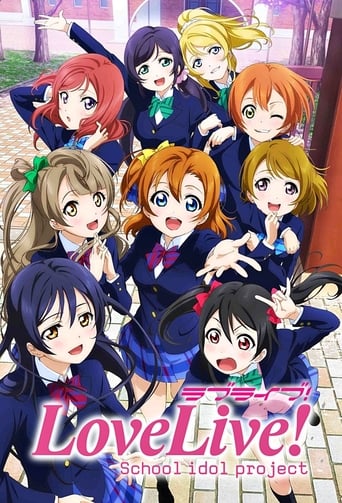 Love Live!
Animation, Comedy
The school idol project is set at a school between Tokyo's Akihabara, Kanda, and Jinbouchou neighbourhoods. The school faces the danger of being streamlined out of existence, so nine of its female students decide to become idols to protect their school and boost attendance.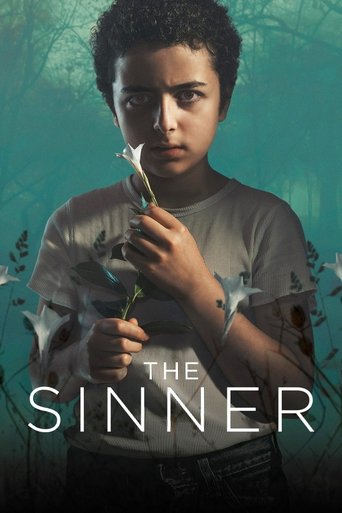 The Sinner
Drama, Mystery
Also Recommended By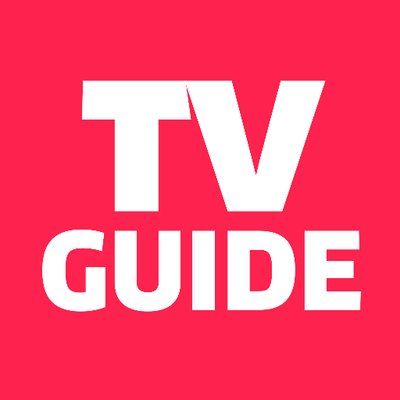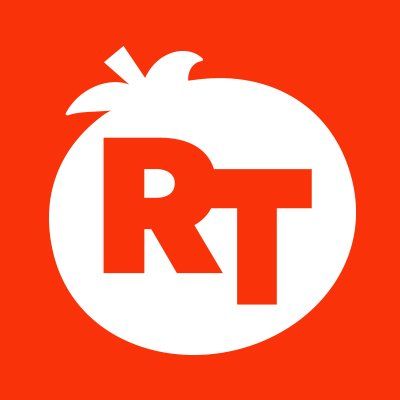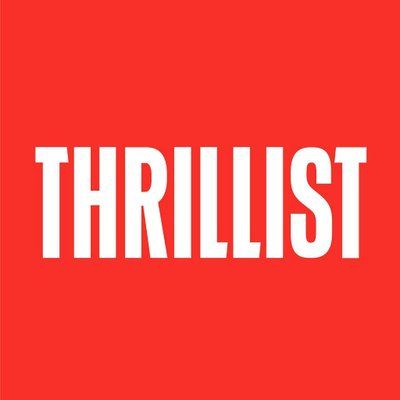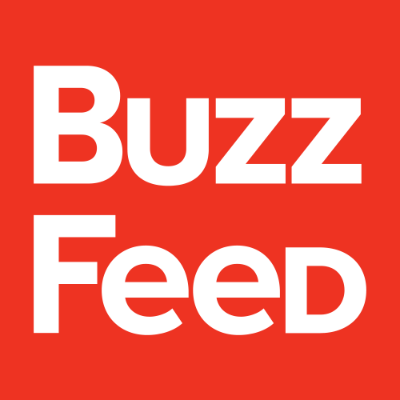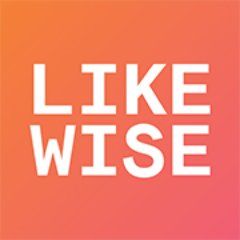 A young mother kills in a fit of unexplainable rage a seemingly stranger. An inquisitive detective obsesses over the case, attempting to get to the bottom of the true motive behind the act.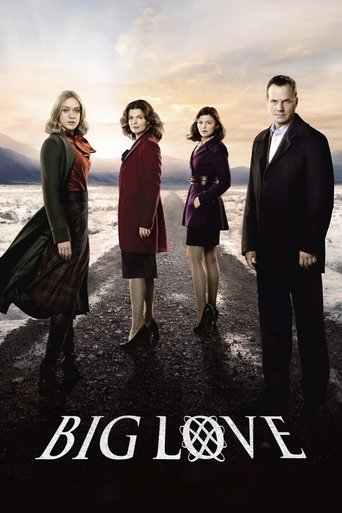 Big Love
Drama
Also Recommended By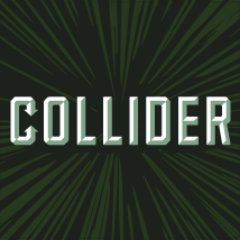 The story of Bill Henrickson and his life in suburban Salt Lake City, balancing the needs of his three wives -- Barb, Nicki and Margene-- their seven kids, three new houses and the opening of his newest hardware store. When disturbing news arrives about Bill's father, he is forced to reconnect with his polygamist parents who live on a fundamentalist compound in rural Utah.
The Indian Doctor
Drama, Comedy
The Indian Doctor is a British television drama set in the summer of 1963. Produced by Rondo Media and Avatar Productions, it was first broadcast on BBC One in 2010. The most recent series began on 27 February 2012 and concluded on 2 March. It is a period comedy drama starring Sanjeev Bhaskar as an Indian doctor who finds work in a South Wales mining village.
To Love-Ru
Animation, Comedy
To Love-Ru is a Japanese manga series written by Saki Hasemi, and illustrated by Kentaro Yabuki, creator of Black Cat. The manga was serialized in Shueisha's manga magazine Weekly Shōnen Jump between April 24, 2006 and August 31, 2009; 18 tankōbon volumes have been published in Japan. A drama CD was released in February 2008 with an original story. A 26-episode anime series adaptation by Xebec aired in Japan between April and September 2008. Six original video animation episodes were produced by Xebec between April 2009 and April 2010. A 12-episode second season by Xebec titled Motto To-Love Ru aired between October and December 2010. A video game was released on the Nintendo DS in August 2008, and another game for the PlayStation Portable was released in October 2008. A continuation of the manga called To Love-Ru Darkness began serialization in Shueisha's Jump Square magazine on October 4, 2010. An anime TV series adaptation for To-Love Ru Darkness produced by Xebec began airing in October 2012. The title, とらぶる, is the English gairaigo "trouble" and "rabu" is the English loan word "love". The title is a pun on the words "love trouble", which describes the harem aspect of the series.
Cuckoo
Comedy
Cuckoo is every parent's worst nightmare - a slacker full of outlandish, New Age ideas. Ken is the over-protective father of a girl who's impulsively married an American hippie on her gap year.
Hart of Dixie
Drama, Comedy
Also Recommended By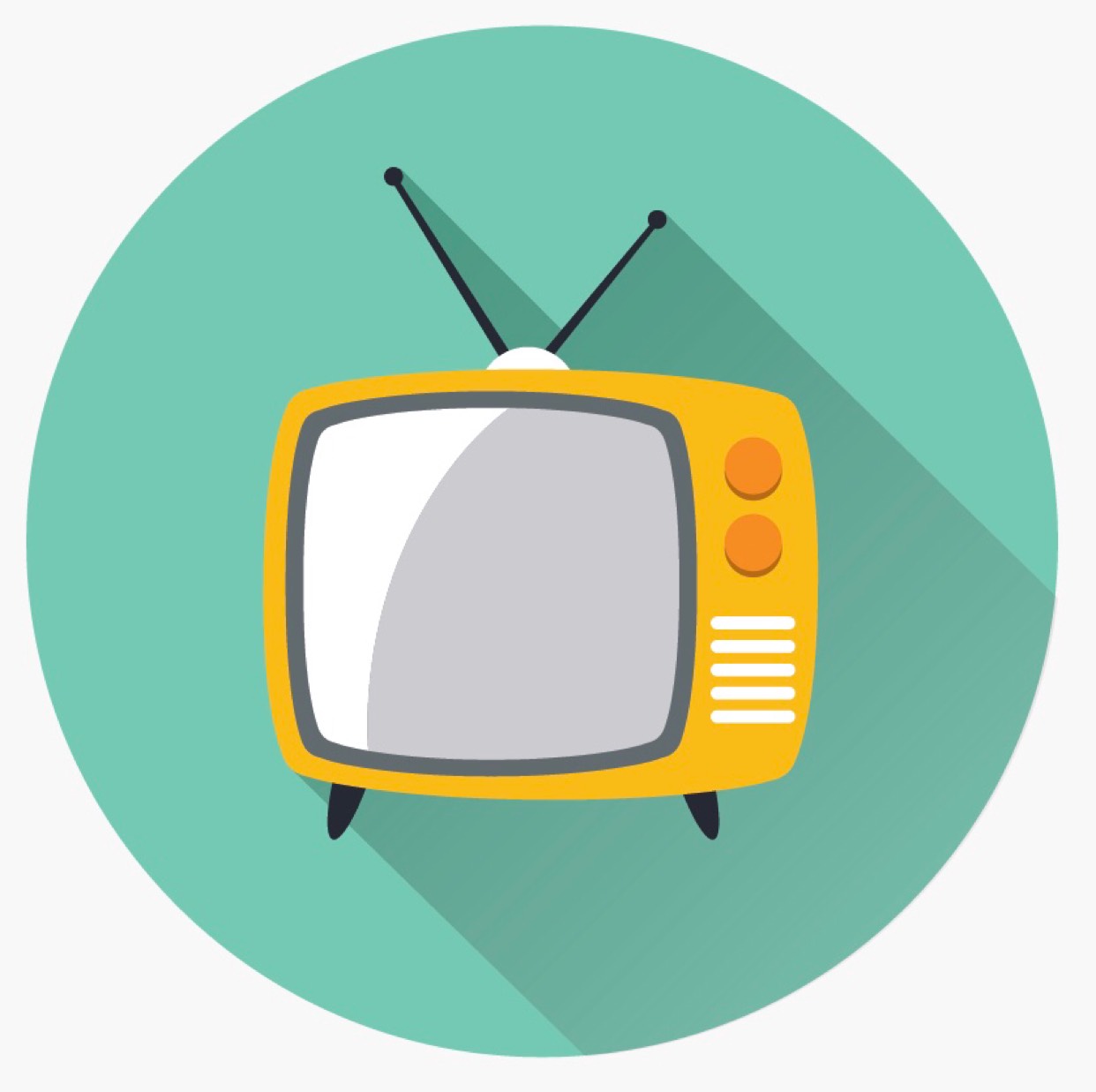 New Yorker Zoe Hart has it all figured out - after graduating top of her class from medical school, she'll follow in her father's footsteps and become a cardio-thoracic surgeon. But when her dreams fall apart, Zoe decides to work at a small practice in Bluebell, Alabama.
Love Hina
Animation, Comedy
Keitaro and his childhood sweetheart make a promise to be accepted at and to meet each other at the prestigous Toudai University before she moved out of his life. About a decade later, Keitaro has become an artist and a daydreamer, having ranked 27th from the last in the national practice exam. When his grandmother leaves the all-girls dormitory, he becomes the residential manager and soon meets up with two Todai applicants who may have been that sweetheart, since he`s forgotten her name. Then there the other tenants like young Shinobu who was in despair until Keitaro helped her, Motoko the swordsmaster who sees men as evil distractions, Su Kaolo the genius child inventor and the sneaky Kitsune.
Alias
Action & Adventure, Drama
Also Recommended By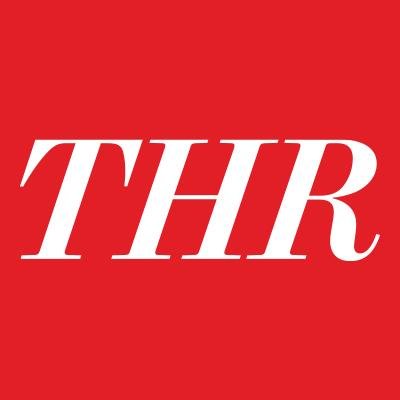 Sydney Bristow, an agent who has been tricked to believe she is working for the U.S. government, is actually working for a criminal organization named the Alliance of Twelve. Upon learning this, Sydney becomes a double agent for the real CIA.
Love Stage!!
Animation, Comedy
Izumi was born in a family of celebrities. His father is a singer, his mother an artist, his older brother the lead vocalist for the popular band Crashers. Izumi himself, however, is just a nerdy college student. He loves the manga "Magical Girl Lala Lulu" and dreams of becoming a manga writer himself. One day he is roped into filming a commercial where he wears a dress. Another actor on the set, Ryoma Ichijo, mistakes him for a woman and falls in love at first sight. As it turns out, though, they met ten years in the past. And Ryoma feelings don't change when he finds out Izumi is a boy.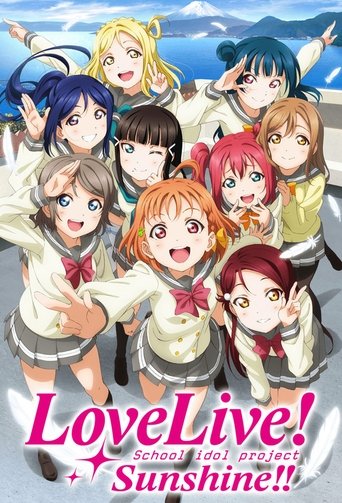 Love Live! Sunshine!!
Animation, Comedy
Uranohoshi Girls' High School, a private school in the seaside neighborhood of Uchiura at Numazu city, Shizuoka prefecture. A small high school in a corner of Suruga Bay, it is home to nine teens, led by second-year student Chika Takami, driven by one seriously big dream: To become the next generation of bright, sparkling "school idols"! As long as we don't give up, any dream can come true... All we have to do now is keep pushing hard for fame and glory! Now their "School Idol Project" begins to make their dreams come true!
Spotless
Drama, Crime
Set in London, SPOTLESS is the story of a troubled crime scene cleaner, Jean, whose tidy life is turned upside down when his outlaw brother Martin crash lands into his world, entangling them in the deadly dynamics of organized crime.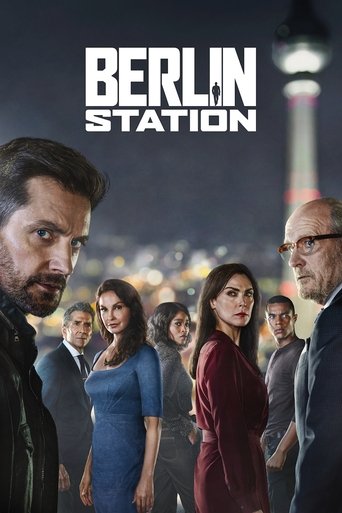 Berlin Station
Action & Adventure
A contemporary spy series that follows Daniel Miller, an undercover agent at the CIA station in Berlin, Germany.
Love
Comedy, Drama
Also Recommended By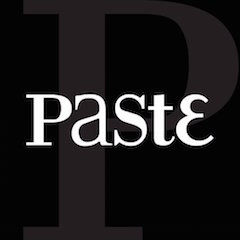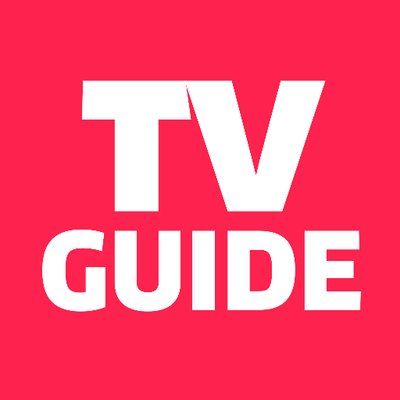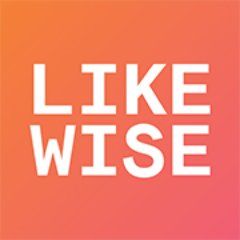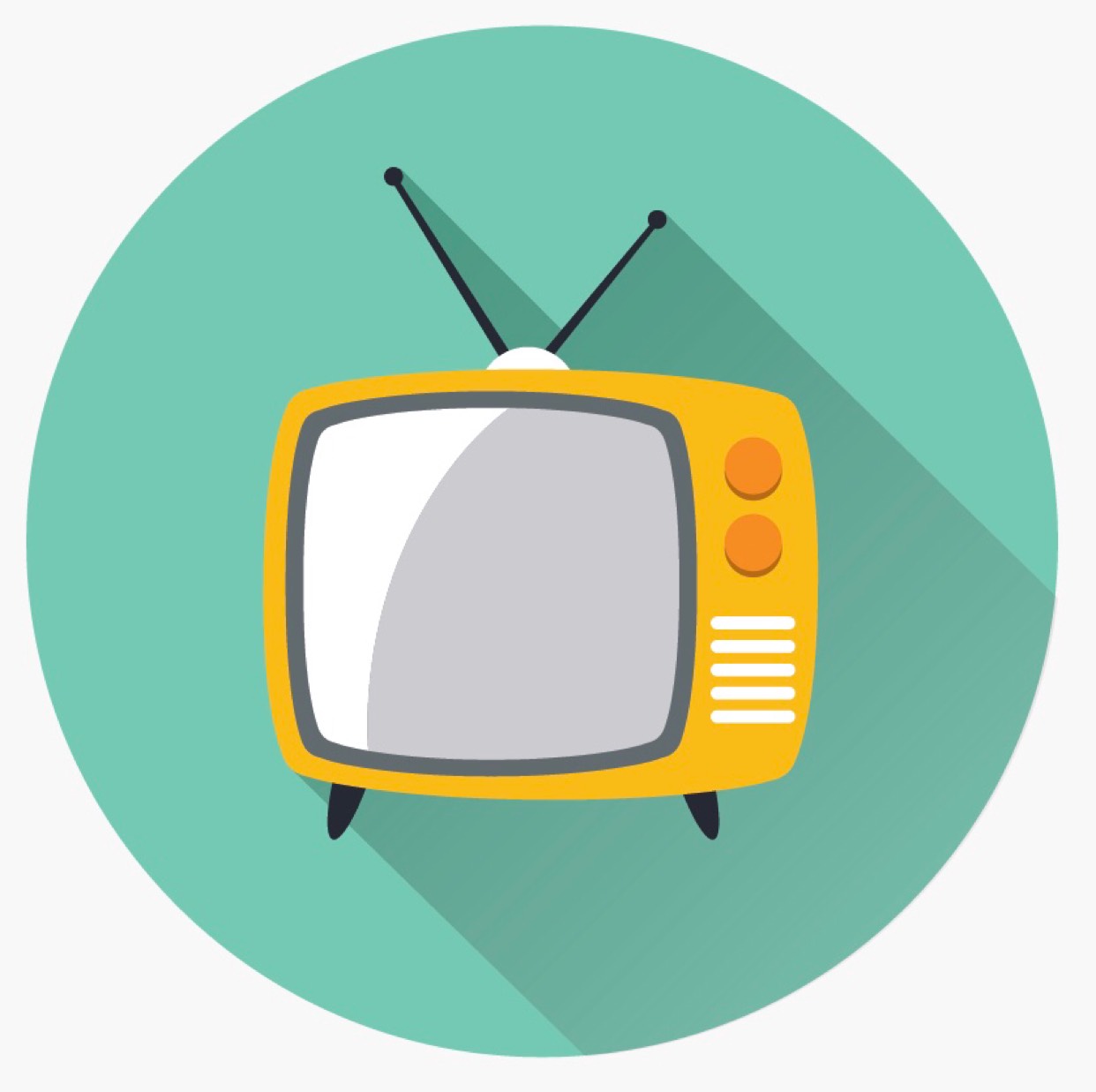 Rebellious Mickey and good-natured Gus navigate the thrills and agonies of modern relationships.
Fixer Upper
Reality
Renovation, design and real estate pros Chip and Joanna Gaines are paired with Waco/Dallas, Texas-area buyers to renovate the wrong house that's in the right location.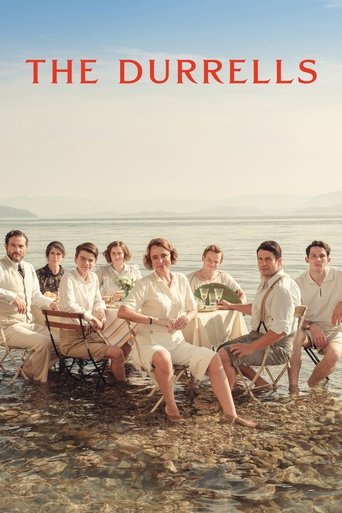 The Durrells
Comedy, Drama
In 1935, financially strapped widow Louisa Durrell, whose life has fallen apart, decides to move from England, with her four children (three sons, one daughter), to the island of Corfu, Greece. Once there, the family moves into a dilapidated old house that has no electricity and that is crumbling apart. But life on Corfu is cheap, it's an earthly paradise, and the Durrells proceed to forge their new existence, with all its challenges, adventures, and forming relationships.
Love, American Style
Comedy
Love, American Style is a comedic television anthology, which was produced by Paramount Television and originally aired between 1969 and 1974. For the 1971 and 1972 seasons it was a part of an ABC Friday prime-time lineup that also included The Brady Bunch, The Partridge Family, Room 222, and The Odd Couple.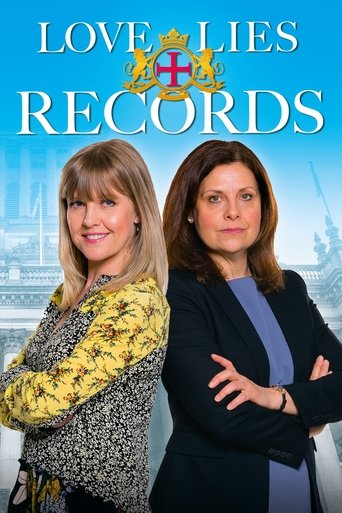 Love, Lies & Records
Drama
Registrar Kate Dickinson tries to balance her personal life with the daily dramas of births, deaths and marriages and the impact they have upon her and her staff at the local Registry Office in Leeds.
Love Actually
Drama
It's a story about the eras of the 70s, 80s and 90s; about the rapid development of the great era of love and how to deal with the success and failure of life, self-growth and self-transformation. It's a drama genre of modern day city life; about singles' rigid pursuit of love; about the lives of a group of ordinary people. It avoids dramatic negative energy. Instead, it'll bring forth positive energy to encourage men and women to move positively forward in life and love.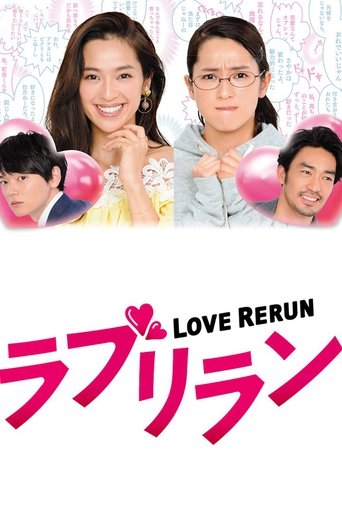 Love Rerun
Comedy
Sayaka Minami works as a designer for a company. She is 30-years-old, single and has not had any love experience due to her 15 year unrequited love for Ryosuke Sagisawa. They have been friends since they were kids. One day, Sayaka wakes up and a strange man is in front of her. She panics and the man introduces herself as Shohei Machida. He works as a salesman at the same company as Sayaka. He tells her that they are in a relationship and live together. Sayaka lost her memory for 3 months.
Marvel's The Punisher
Crime, Drama
Also Recommended By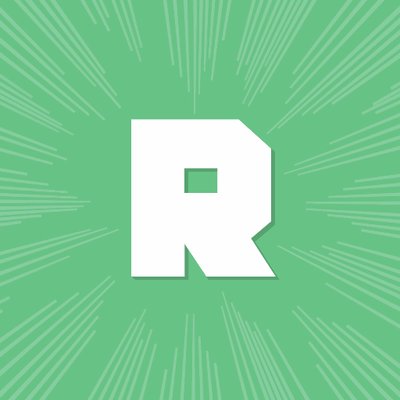 After the murder of his family, Frank Castle is both haunted and hunted. In the criminal underworld, he'll become known as The Punisher.
White Collar
Crime, Drama
Also Recommended By
Neal Caffrey, a con man, forger and thief, is captured after a three-year game of cat and mouse with the FBI. With only months left serving a four-year sentence, he escapes to look for Kate, his girlfriend. Peter Burke, the FBI agent who initially captured Caffrey, finds and returns him to prison. This time, Caffrey proposes a deal with the FBI, as part of a work-release program. After some hesitation, Burke agrees, and thus begins this unconventional arrangement where Caffrey helps Burke apprehend white collar criminals.
A Life Time Love
Drama
Chi Yun is a skilled martial artist who grew up in the wilderness. He falls in love with Mu Qingmo at first sight, and openly pursues her once they meet again a couple of years later. She eventually reciprocates his affections, even though her brother had already promised her hand in marriage to the powerful noble Lingyun Shenglun. Shenglun is aware their marriage is only for alliance purposes, and promises to keep their relationship platonic. However, he eventually becomes attracted to the heroine, and is determined to keep her by his side forever.
Sex and the City
Comedy
Also Recommended By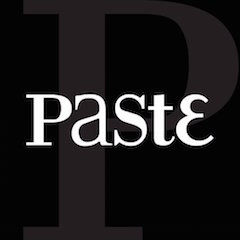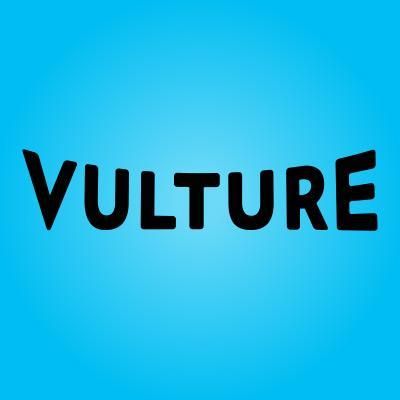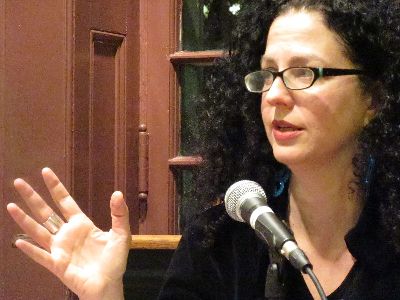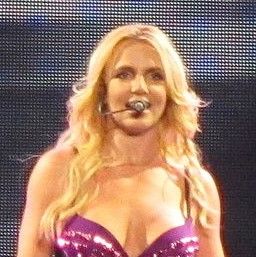 Based on the bestselling book by Candace Bushnell, Sex and the City tells the story of four best friends, all single and in their late thirties, as they pursue their careers and talk about their sex lives, all while trying to survive the New York social scene.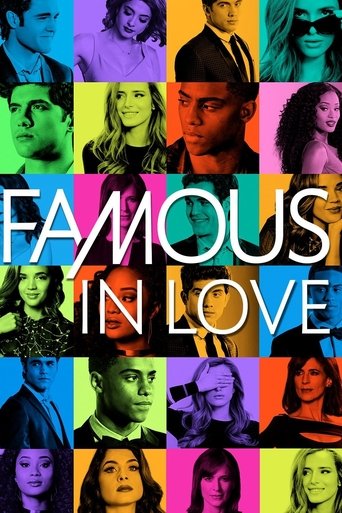 Famous in Love
Soap, Drama
Ordinary college student Paige gets her big break after auditioning for the starring role in a Hollywood blockbuster. She must now navigate her new star-studded life and the highs and lows that come with being the new It Girl in town as well as balancing her college workload.
Will & Grace
Comedy
Also Recommended By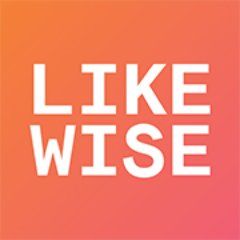 That's right, honey! A decade after their unforgettable eight-season run, comedy's most fabulous foursome is back.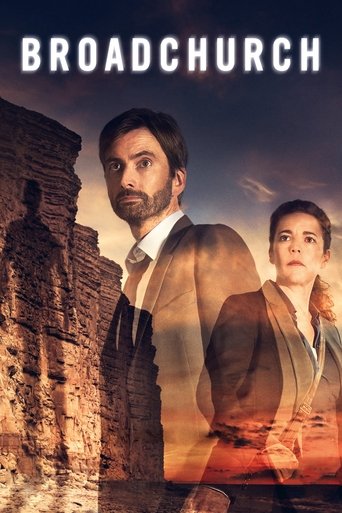 Broadchurch
Crime, Drama
Also Recommended By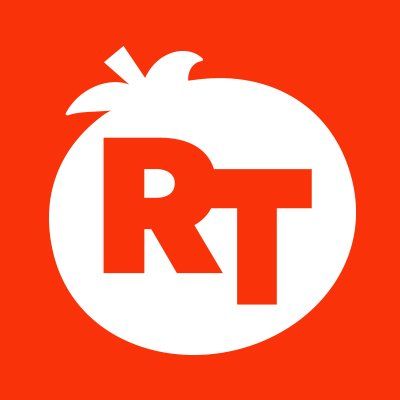 The murder of a young boy in a small coastal town brings a media frenzy, which threatens to tear the community apart.
The Vampire Diaries
Drama
Also Recommended By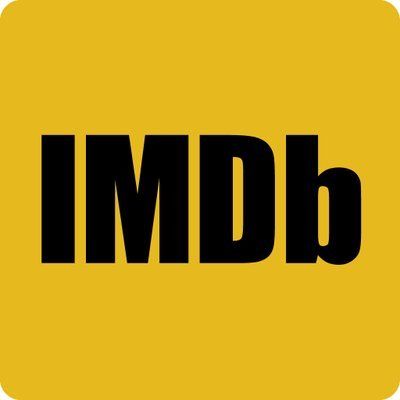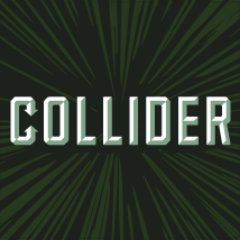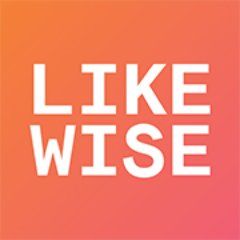 The story of two vampire brothers obsessed with the same girl, who bears a striking resemblance to the beautiful but ruthless vampire they knew and loved in 1864.
Twin Peaks
Drama, Mystery
Also Recommended By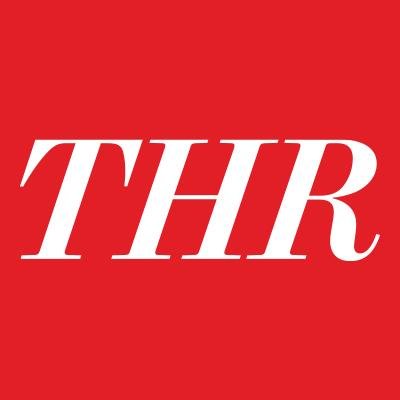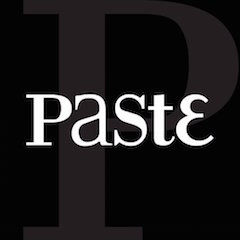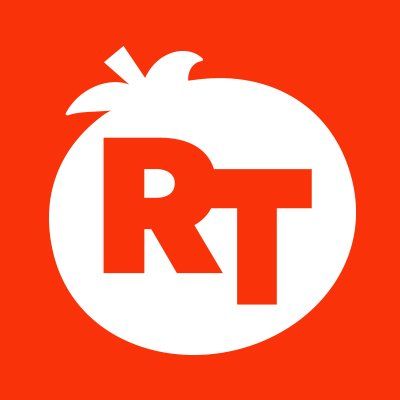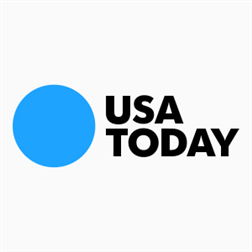 The body of Laura Palmer is washed up on a beach near the small Washington state town of Twin Peaks. FBI Special Agent Dale Cooper is called in to investigate her strange demise only to uncover a web of mystery that ultimately leads him deep into the heart of the surrounding woodland and his very own soul.
Supernatural
Drama, Mystery
Also Recommended By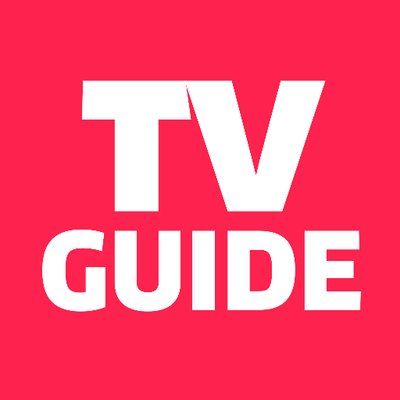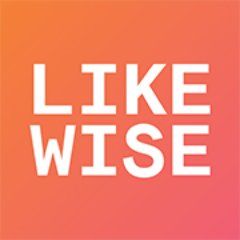 When they were boys, Sam and Dean Winchester lost their mother to a mysterious and demonic supernatural force. Subsequently, their father raised them to be soldiers. He taught them about the paranormal evil that lives in the dark corners and on the back roads of America ... and he taught them how to kill it. Now, the Winchester brothers crisscross the country in their '67 Chevy Impala, battling every kind of supernatural threat they encounter along the way.
Sherlock
Crime, Drama
Also Recommended By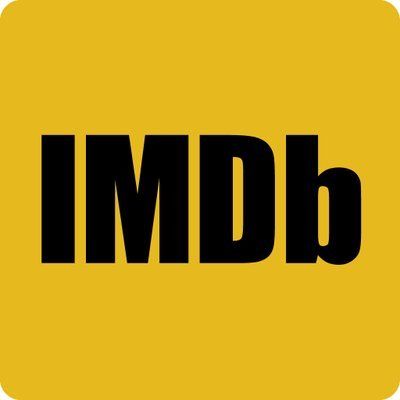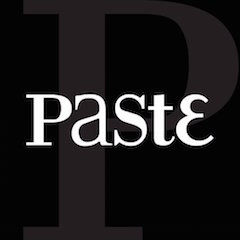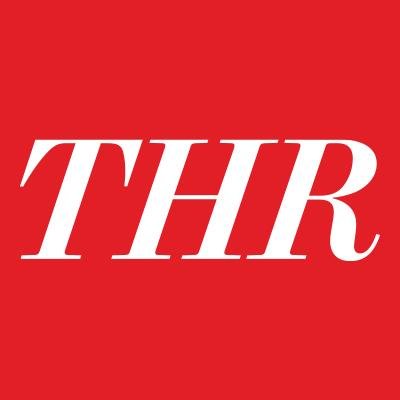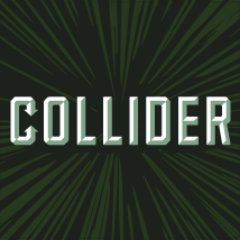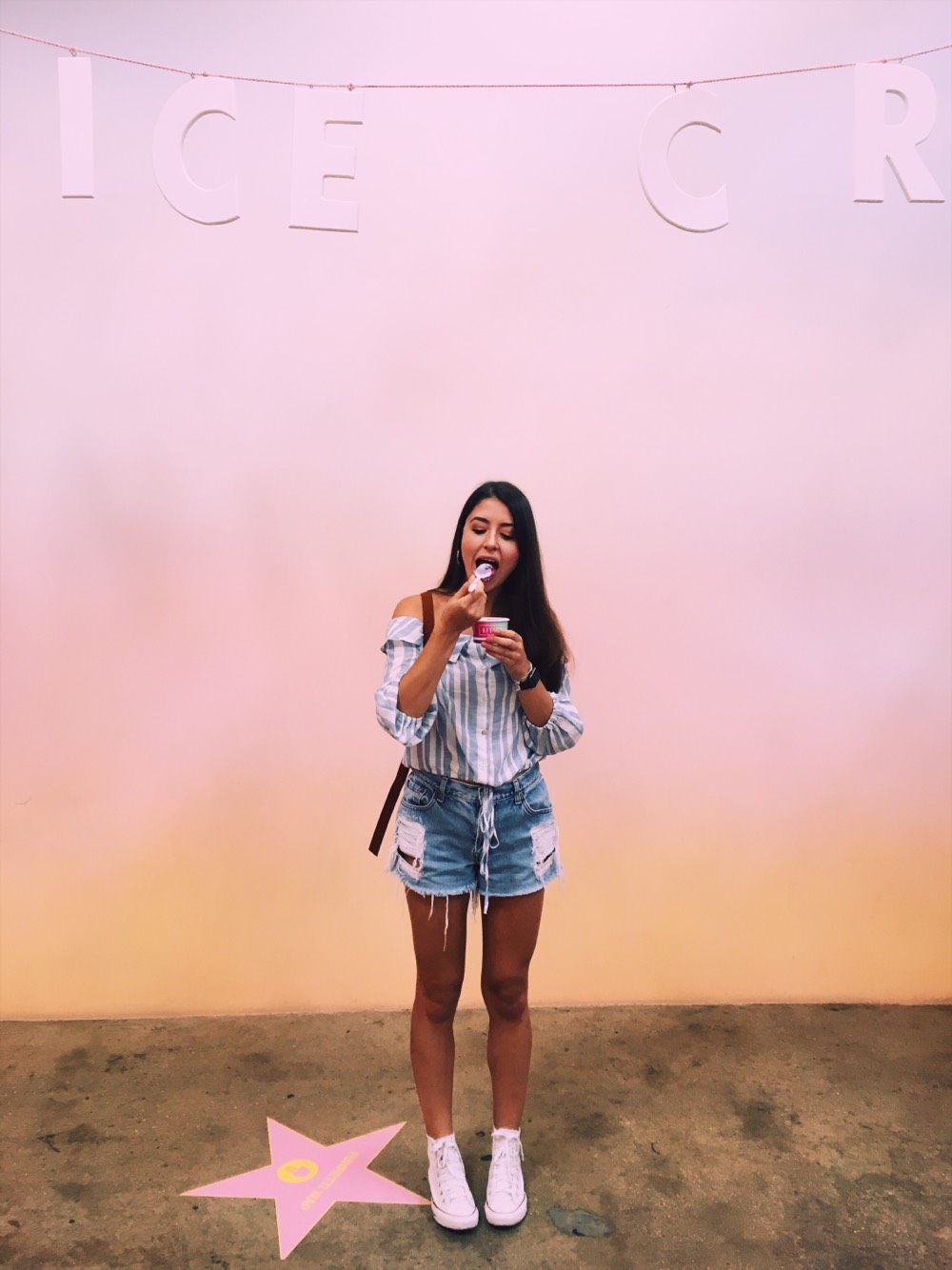 A modern update finds the famous sleuth and his doctor partner solving crime in 21st century London.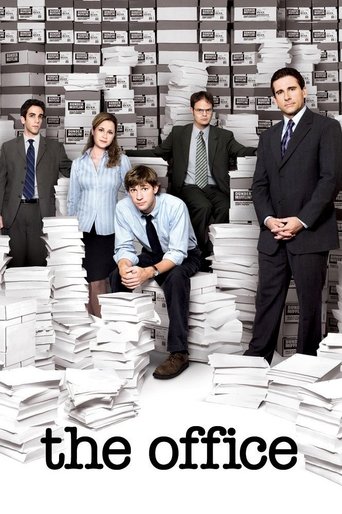 The Office
Comedy
Also Recommended By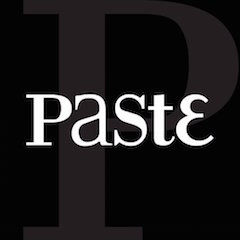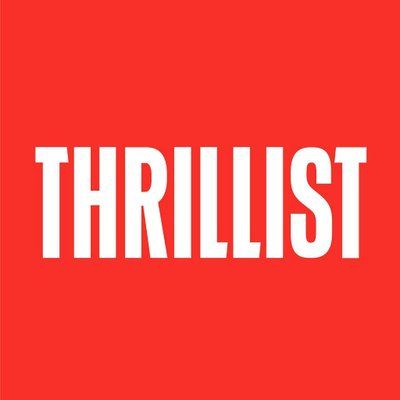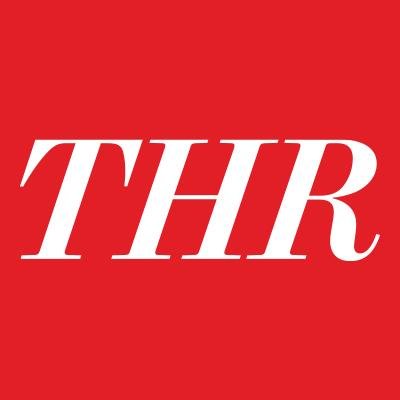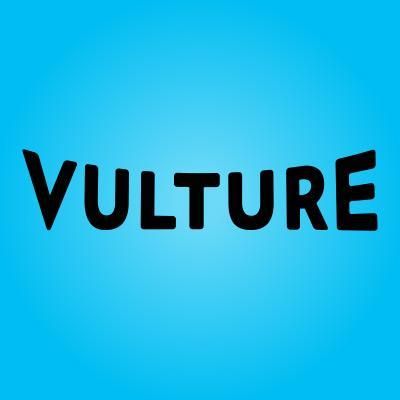 The everyday lives of office employees in the Scranton, Pennsylvania branch of the fictional Dunder Mifflin Paper Company.
Entourage
Comedy, Drama
Also Recommended By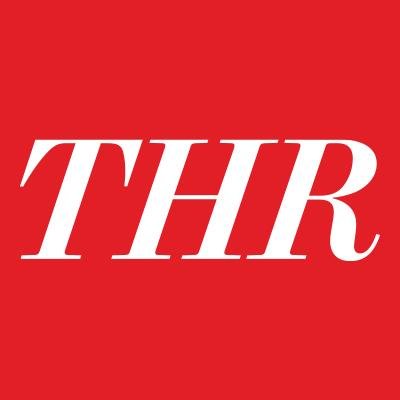 Film star Vince Chase navigates the vapid terrain of Los Angeles with a close circle of friends and his trusty agent.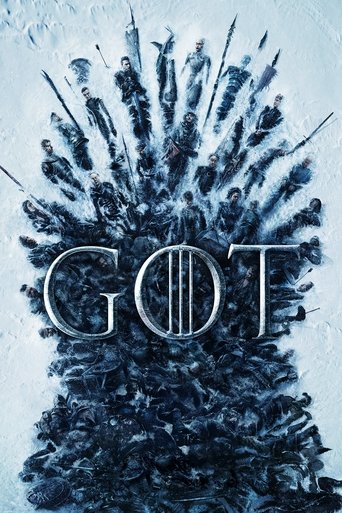 Game of Thrones
Sci-Fi & Fantasy, Drama
Also Recommended By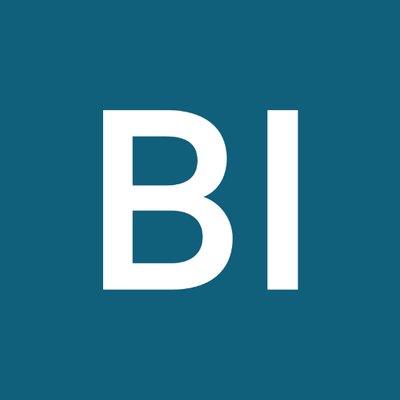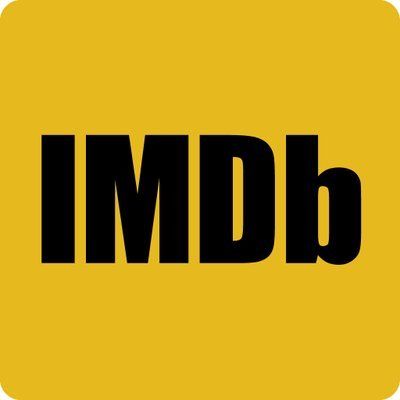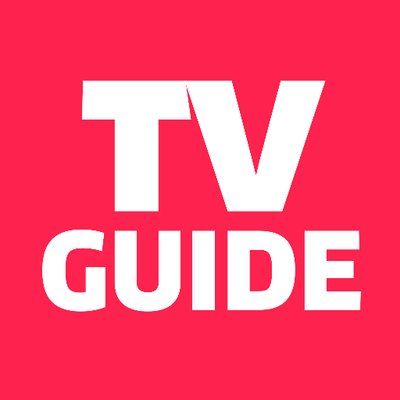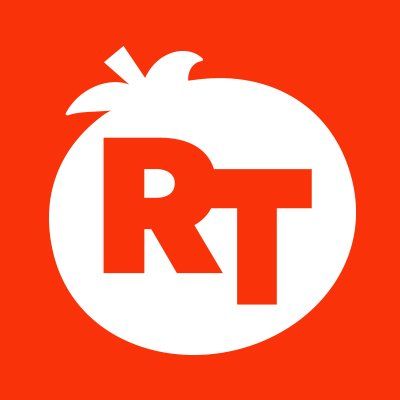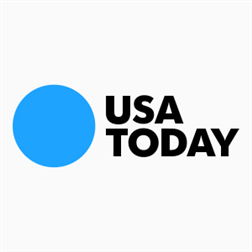 Seven noble families fight for control of the mythical land of Westeros. Friction between the houses leads to full-scale war. All while a very ancient evil awakens in the farthest north. Amidst the war, a neglected military order of misfits, the Night's Watch, is all that stands between the realms of men and icy horrors beyond.
Mad Men
Drama
Also Recommended By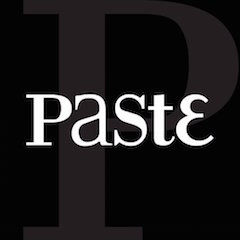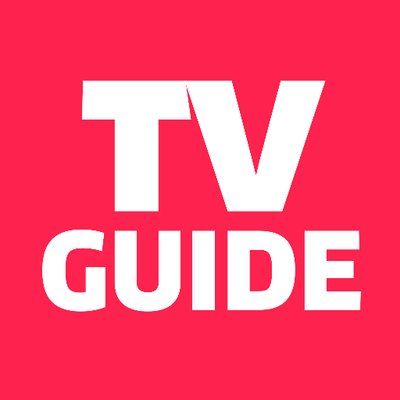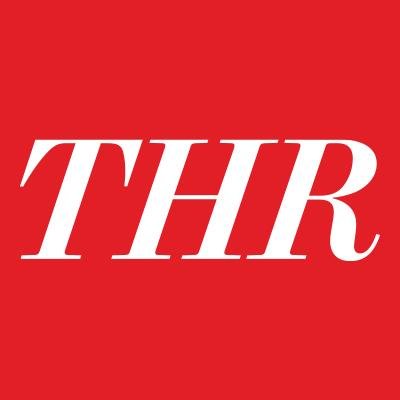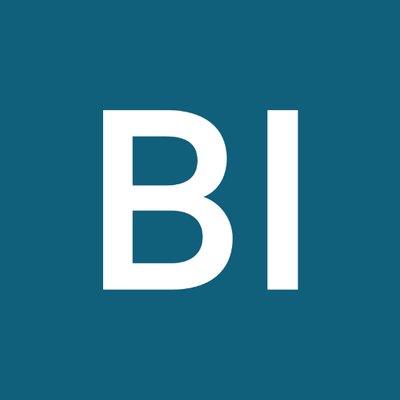 Mad Men is set in the 1960s, initially at the fictional Sterling Cooper advertising agency on Madison Avenue in New York City, and later at the newly created firm, Sterling Cooper Draper Pryce, located nearby in the Time-Life Building, at 1271 Avenue of the Americas. According to the show's pilot, the phrase "mad men" was a slang term coined in the 1950s by advertisers working on Madison Avenue to refer to themselves. The focal point of the series is Don Draper, creative director at Sterling Cooper and a founding partner at Sterling Cooper Draper Pryce, and the people in his life, both in and out of the office. The plot focuses on the business of the agencies as well as the personal lives of the characters, regularly depicting the changing moods and social mores of the United States in the 1960s.
The Fosters
Drama
Also Recommended By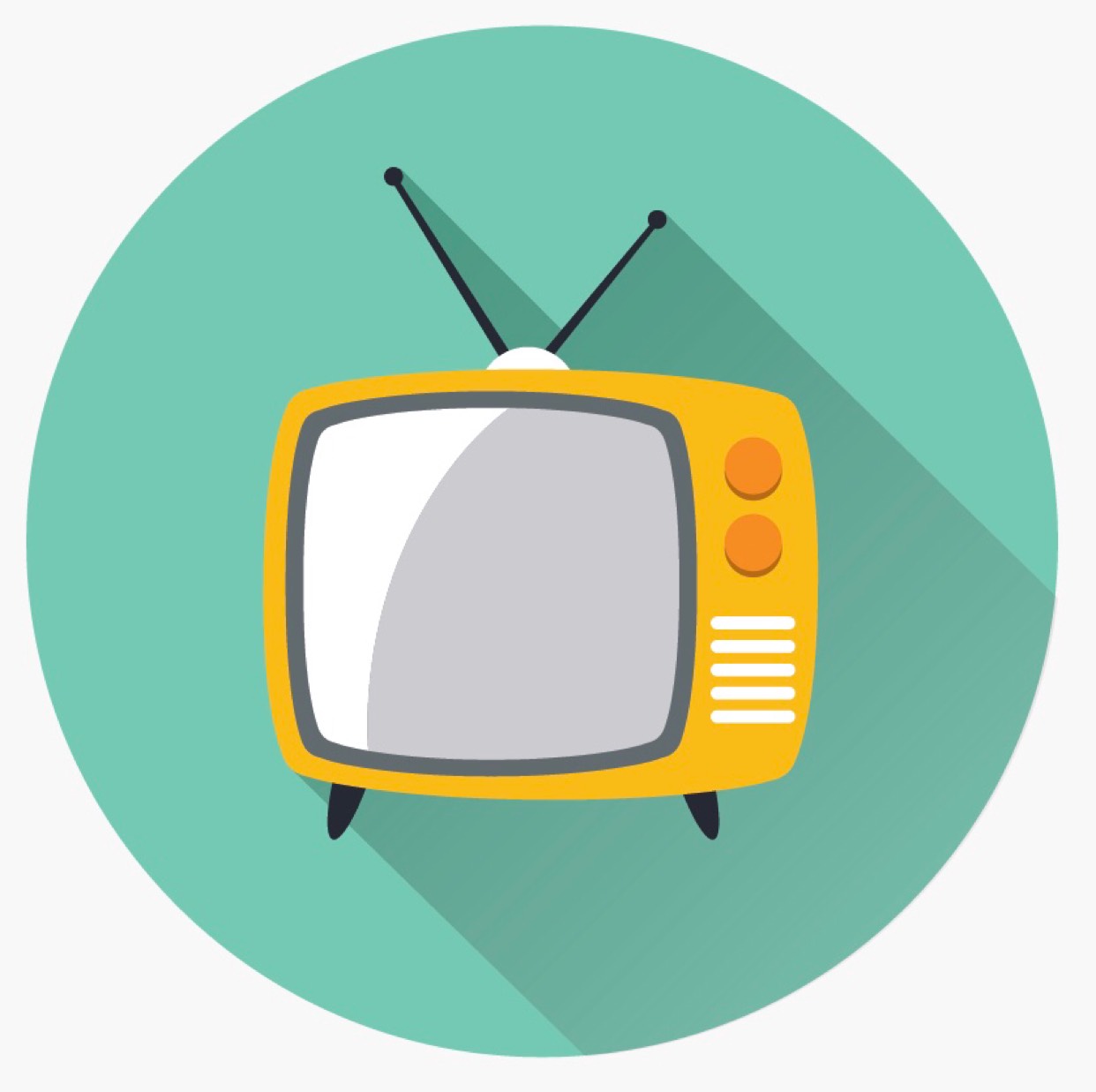 Stef Foster, a dedicated police officer, and her partner Lena Adams, a school vice principal, have built a close-knit, loving family with Stef's biological son from a previous marriage, Brandon, and their adopted twins, Mariana and Jesus. Their lives are disrupted in unexpected ways when Lena meets Callie, a hardened teen with an abusive past who has spent her life in and out of foster homes. Lena and Stef welcome Callie and her brother, Jude, into their home thinking it's just for a few weeks, until a more permanent placement can be found. But life has something else in store for the Fosters.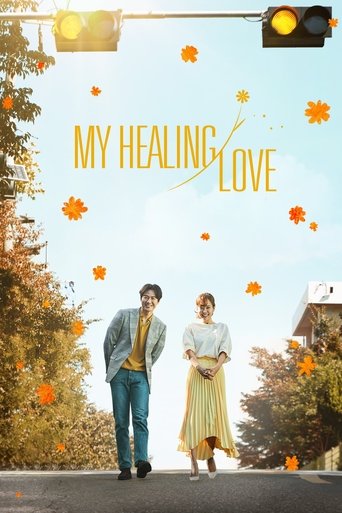 My Healing Love
Drama, Family
Im Chi-Woo never wanted to become a good daughter, a good daughter-in-law or a good wife, but she sacrifices herself to take care of her family. She is married to immature Park Wan-Seung and she works several part-time jobs to support her family. Under her difficult situation, she keeps smiling and maintaining her positive attitude. Choi Jin-Yoo is a divorcee and he has a daughter. He works hard and tries live positively for his daughter. He encounters a nightmare like scenario.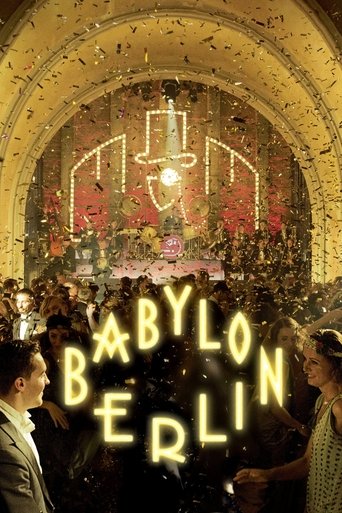 Babylon Berlin
Drama
Also Recommended By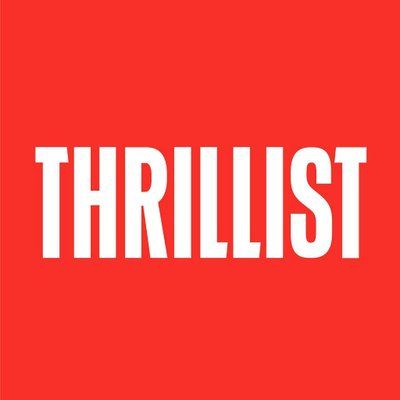 Colognian commissioner Gereon Rath moves to Berlin, the epicenter of political and social changes in the Golden Twenties.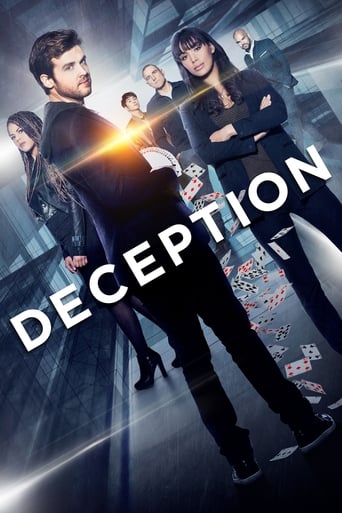 Deception
Drama
Also Recommended By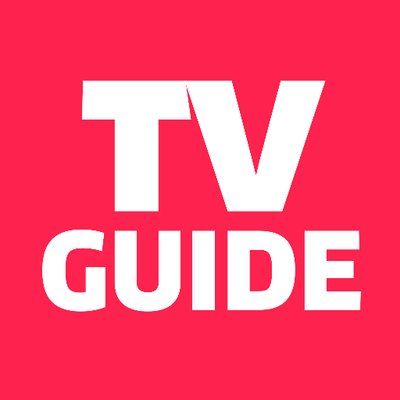 Cameron Black is the world's greatest illusionist. At least, that's what people used to call him - before his greatest secret was exposed and his career destroyed. Even worse, Cameron has good reason to believe this was no accident
Holiday Love
Drama
Azu Takamori is 30-years-old and married to Junpei. They have a 5-year-old daughter. She runs a nail shop out of her house. Azu Takamori has a happy life, but she is not satisfied with her marriage. Her husband is more like a family lover than a lover. One day, Junpei comes home with bruises on his face. He had an affair with a female co-worker and the woman's husband found out about their affair. Junpei's bruises are from the other woman's husband. Azu Takamori happy life collapses. She is filled with anguish, but tries to restart life with her husband. They face a difficult situation.
The Mentalist
Mystery, Drama
Patrick Jane, a former celebrity psychic medium, uses his razor sharp skills of observation and expertise at "reading" people to solve serious crimes with the California Bureau of Investigation.
The Sopranos
Drama
Also Recommended By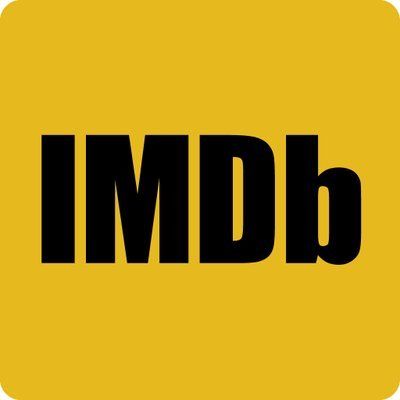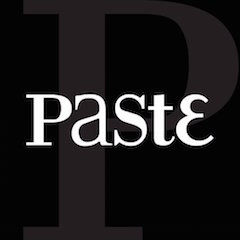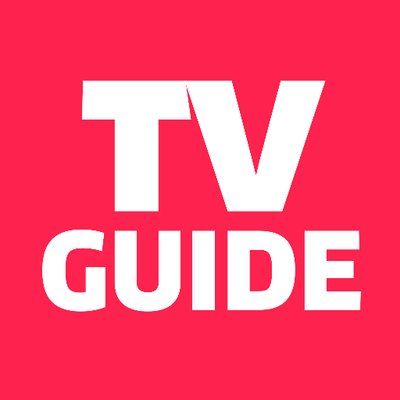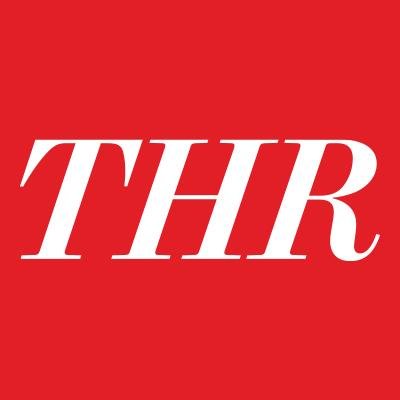 The Sopranos is an American television drama created by David Chase. The series revolves around the New Jersey-based Italian-American mobster Tony Soprano and the difficulties he faces as he tries to balance the conflicting requirements of his home life and the criminal organization he heads. Those difficulties are often highlighted through his ongoing professional relationship with psychiatrist Jennifer Melfi. The show features Tony's family members and Mafia associates in prominent roles and story arcs, most notably his wife Carmela and his cousin and protégé Christopher Moltisanti.
Kitchen Nightmares
Reality
Chef Ramsay attempts to do the impossible: turn one ordinary and empty restaurant into the most popular, sought-after venue in town. There's no time for polite small talk as he embarks on his mission to turn around the fortunes of each restaurant in just one week and save them from their living nightmares.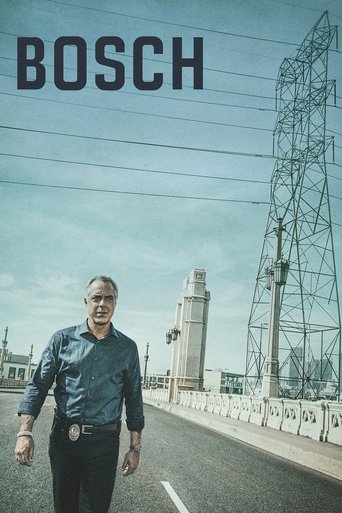 Bosch
Mystery, Drama
Based on Michael Connelly's best-selling novels, these are the stories of relentless LAPD homicide Detective Harry Bosch who pursues justice at all costs. But behind his tireless momentum is a man who is haunted by his past and struggles to remain loyal to his personal code: "Everybody counts or nobody counts."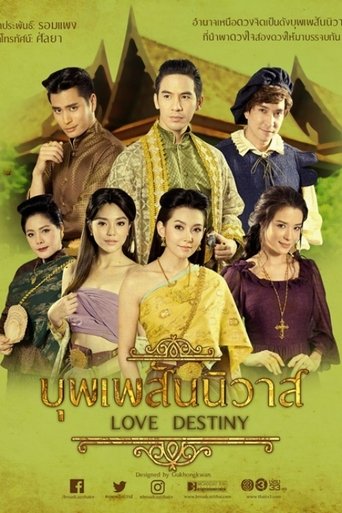 Love Destiny
Drama, Comedy
This series is set in Thailand approximately 300 years ago and is a romantic comedy.
The Wire
Drama, Crime
Also Recommended By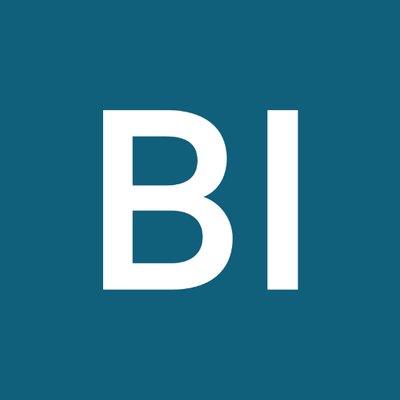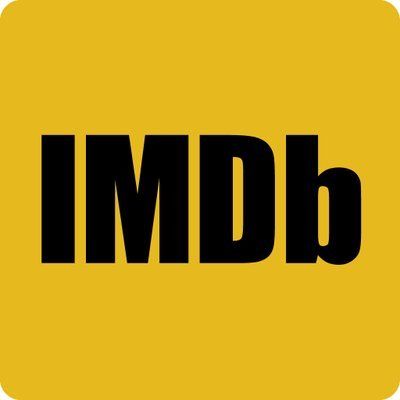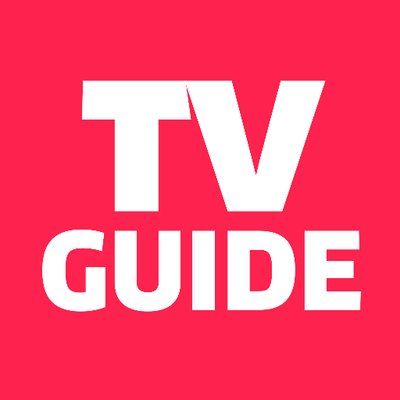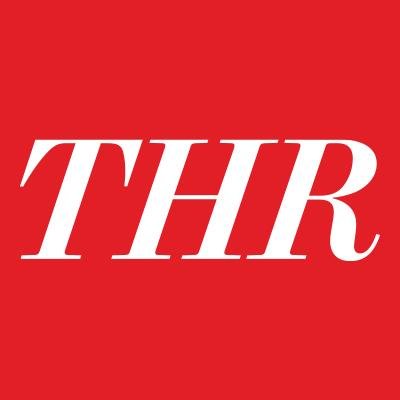 Told from the points of view of both the Baltimore homicide and narcotics detectives and their targets, the series captures a universe in which the national war on drugs has become a permanent, self-sustaining bureaucracy, and distinctions between good and evil are routinely obliterated.
Gilmore Girls
Comedy, Drama
Also Recommended By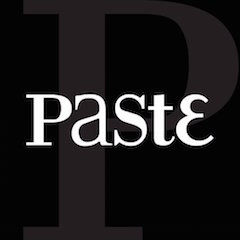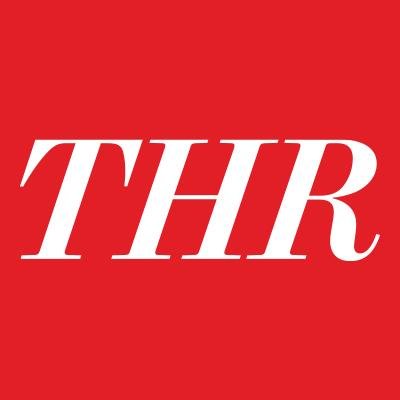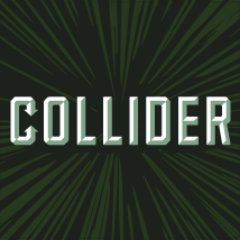 Set in the charming town of Stars Hollow, Connecticut, the series follows the captivating lives of Lorelai and Rory Gilmore, a mother/daughter pair who have a relationship most people only dream of.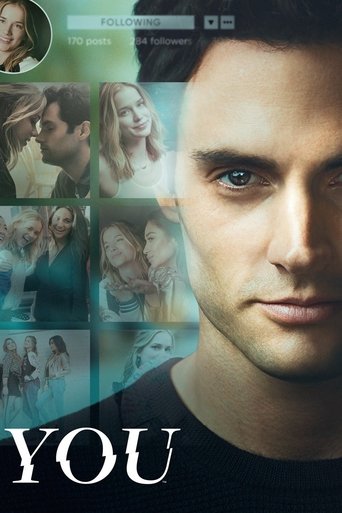 YOU
Crime, Drama
Also Recommended By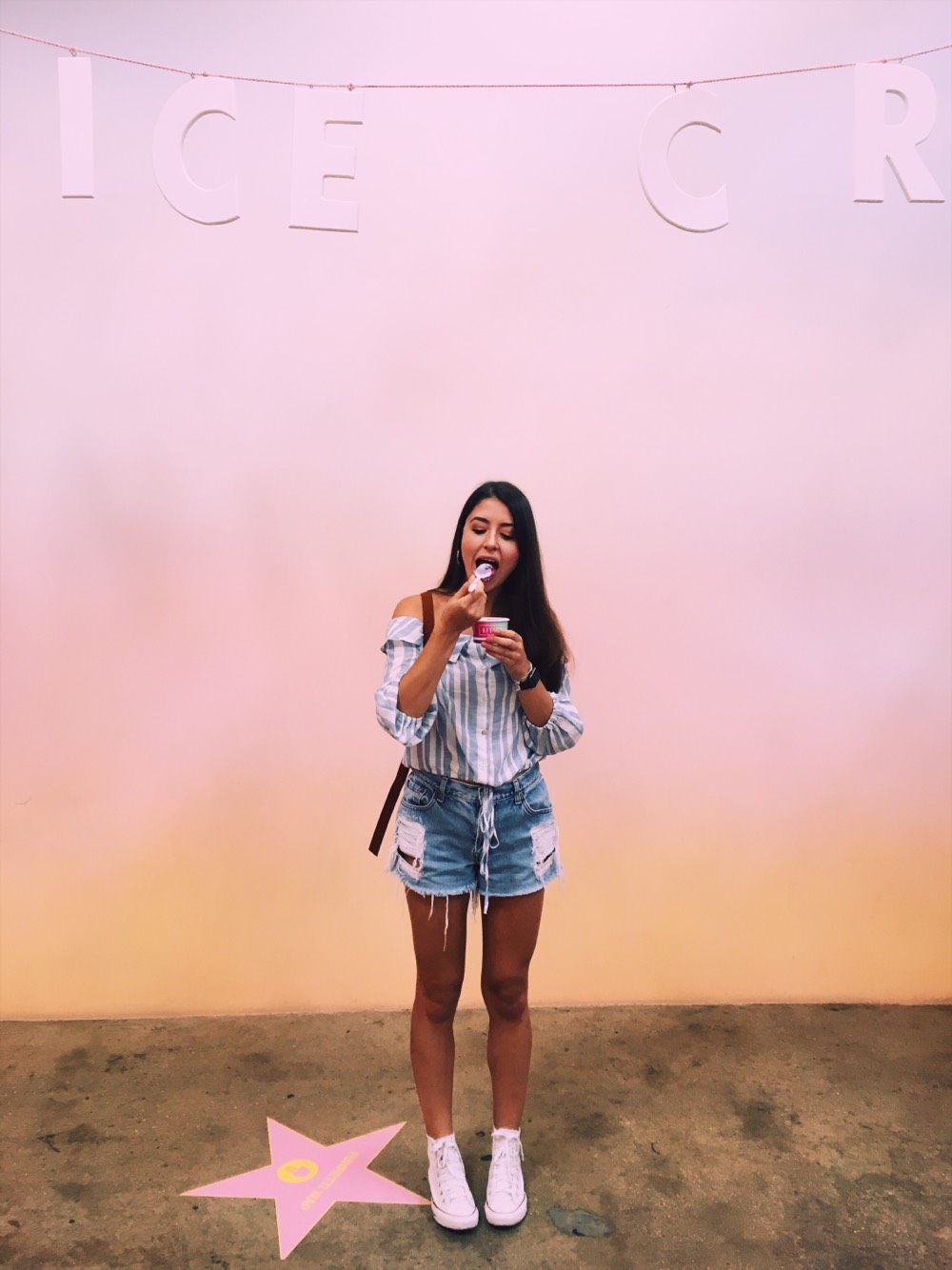 When a brilliant bookstore manager crosses paths with an aspiring writer, he uses the internet and social media to gather the most intimate of details and get close to her. A charming and awkward crush quickly becomes obsession as he quietly and strategically removes every obstacle - and person - in his way.
Grey's Anatomy
Drama
Also Recommended By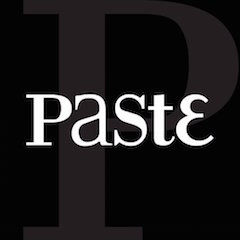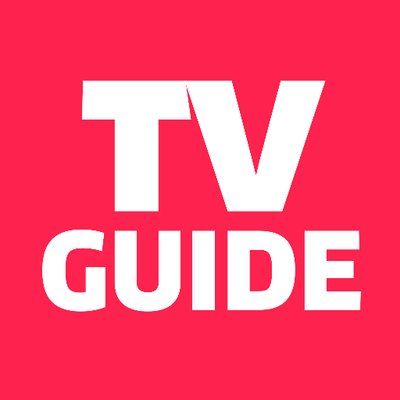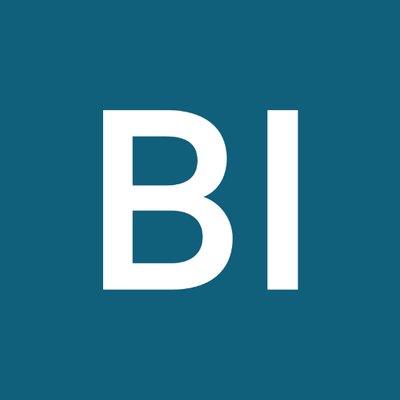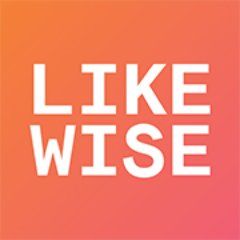 Follows the personal and professional lives of a group of doctors at Seattle's Grey Sloan Memorial Hospital.
Nailed It! Holiday!
Reality, Comedy
It's the "Nailed It!" holiday special you've been waiting for, with missing ingredients, impossible asks and desserts that look delightfully sad.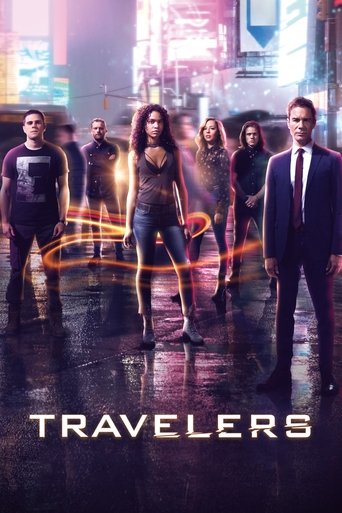 Travelers
Drama, Sci-Fi & Fantasy
Hundreds of years from now, the last surviving humans discover the means of sending consciousness back through time, directly into people in the 21st century. These "travelers" assume the lives of seemingly random people, while secretly working as teams to perform missions in order to save humanity from a terrible future.
Scandal
Drama
Also Recommended By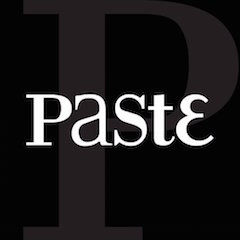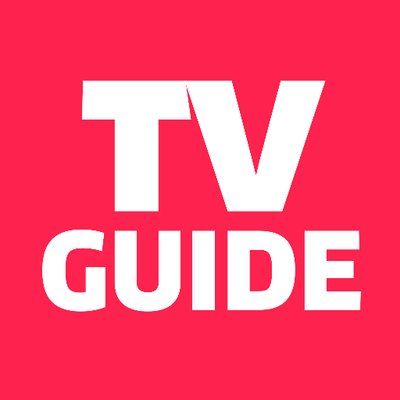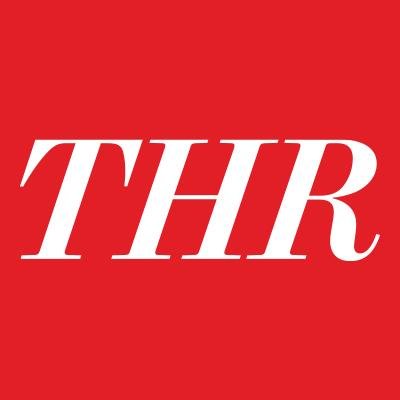 Everyone has secrets and Olivia Pope has dedicated her life to protecting and defending the public images of the elite by keeping those secrets under wraps. Pope and her team are at the top of their game when it comes to getting the job done for their clients, but it becomes apparent that these "gladiators in suits," who specialize in fixing the lives of other people, have trouble fixing those closest at hand -- their own.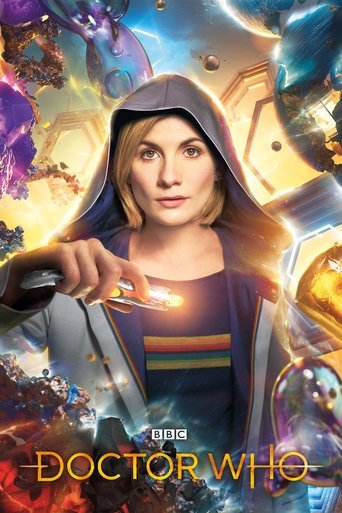 Doctor Who
Action & Adventure, Drama
Also Recommended By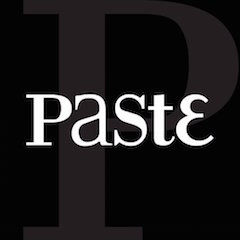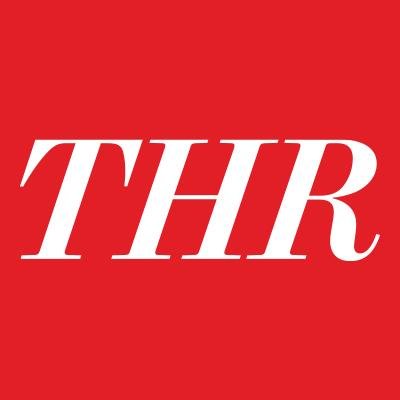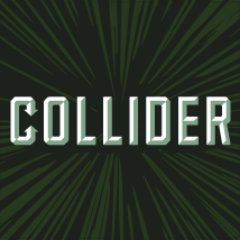 The Doctor looks and seems human. He's handsome, witty, and could be mistaken for just another man in the street. But he is a Time Lord: a 900 year old alien with 2 hearts, part of a gifted civilization who mastered time travel. The Doctor saves planets for a living – more of a hobby actually, and he's very, very good at it. He's saved us from alien menaces and evil from before time began – but just who is he?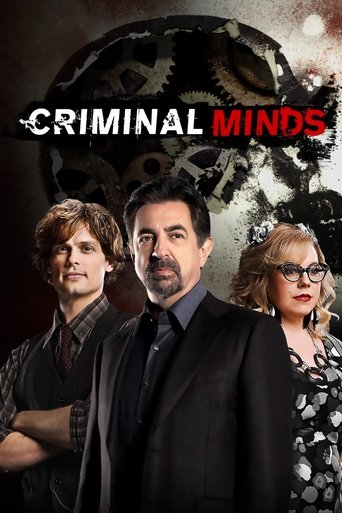 Criminal Minds
Crime, Drama
Also Recommended By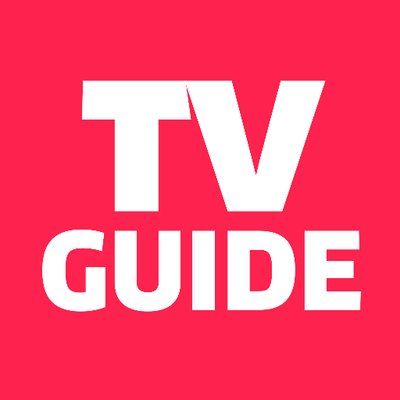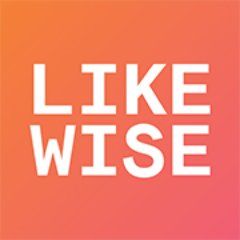 An elite team of FBI profilers analyze the country's most twisted criminal minds, anticipating their next moves before they strike again. The Behavioral Analysis Unit's most experienced agent is David Rossi, a founding member of the BAU who returns to help the team solve new cases.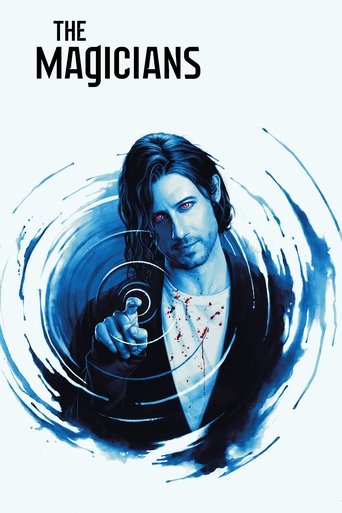 The Magicians
Drama
Also Recommended By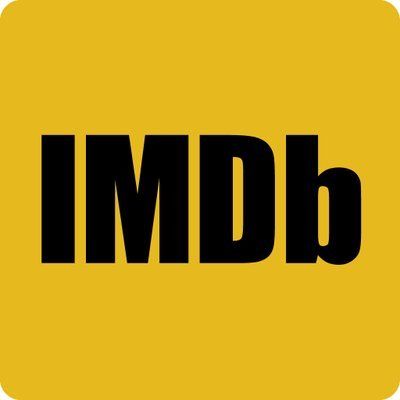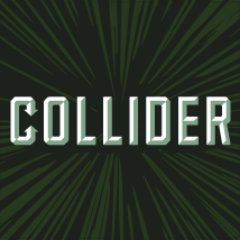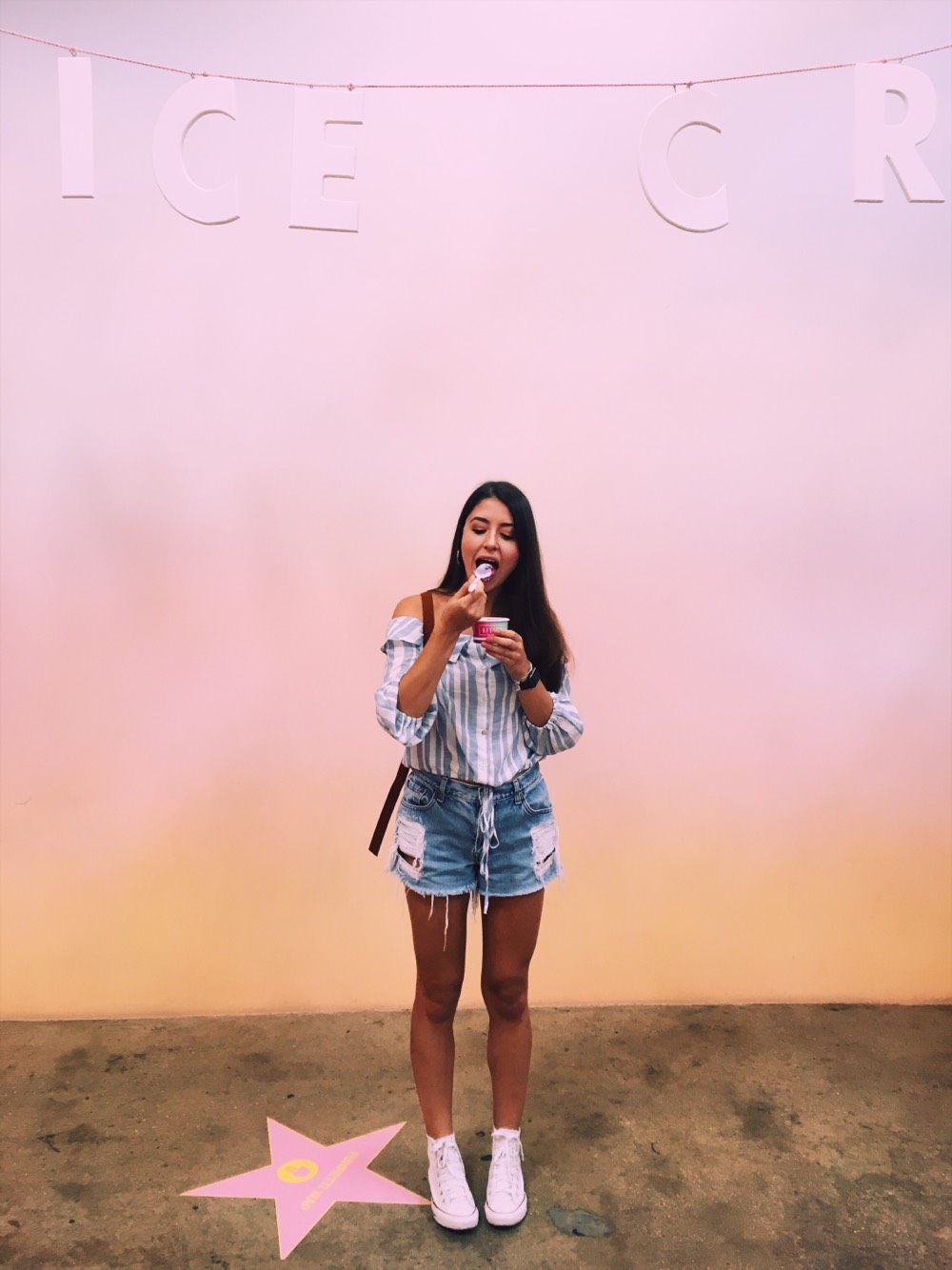 Brakebills University is a secret institution specializing in magic. There, amidst an unorthodox education of spellcasting, a group of twenty-something friends soon discover that a magical fantasy world they read about as children is all too real— and poses grave danger to humanity.
The League
Comedy
Also Recommended By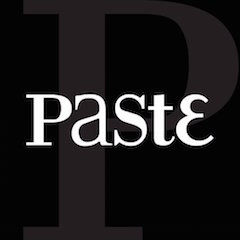 The League is an American sitcom and semi-improvised comedy about a about a fantasy football league and its members and their everyday lives.
Peaky Blinders
Drama
Also Recommended By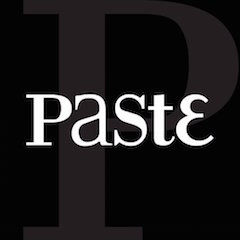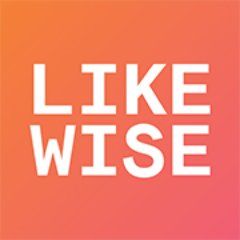 A gangster family epic set in 1919 Birmingham, England and centered on a gang who sew razor blades in the peaks of their caps, and their fierce boss Tommy Shelby, who means to move up in the world.
The Flash
Drama, Sci-Fi & Fantasy
Also Recommended By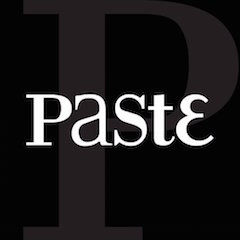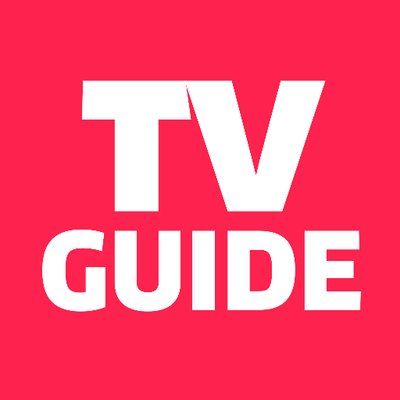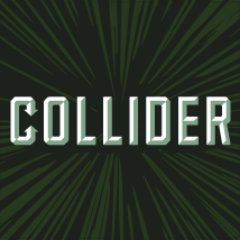 After a particle accelerator causes a freak storm, CSI Investigator Barry Allen is struck by lightning and falls into a coma. Months later he awakens with the power of super speed, granting him the ability to move through Central City like an unseen guardian angel. Though initially excited by his newfound powers, Barry is shocked to discover he is not the only "meta-human" who was created in the wake of the accelerator explosion -- and not everyone is using their new powers for good. Barry partners with S.T.A.R. Labs and dedicates his life to protect the innocent. For now, only a few close friends and associates know that Barry is literally the fastest man alive, but it won't be long before the world learns what Barry Allen has become...The Flash.
Silicon Valley
Comedy
Also Recommended By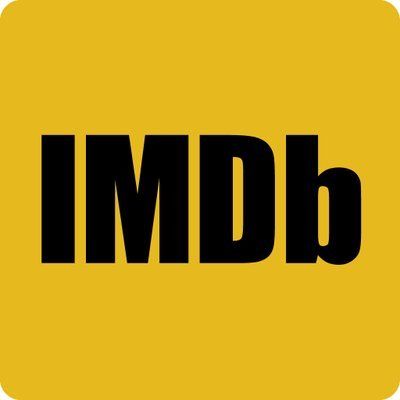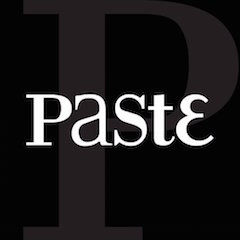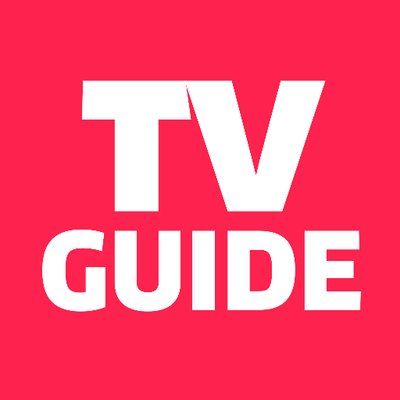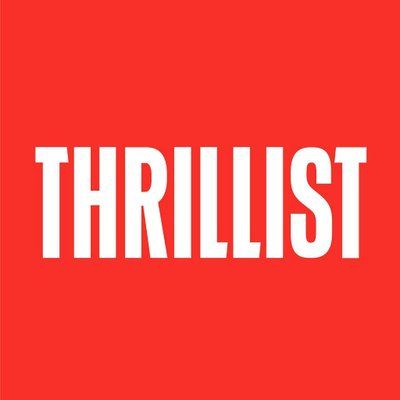 In the high-tech gold rush of modern Silicon Valley, the people most qualified to succeed are the least capable of handling success. Partially inspired by Mike Judge's own experiences as a Silicon Valley engineer in the late '80s, Silicon Valley is an American sitcom that centers around six programmers who are living together and trying to make it big in the Silicon Valley.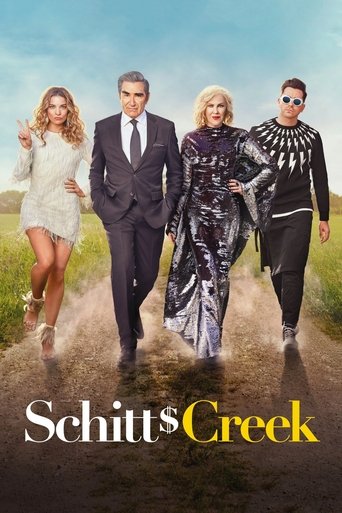 Schitt's Creek
Comedy
Also Recommended By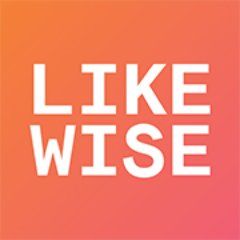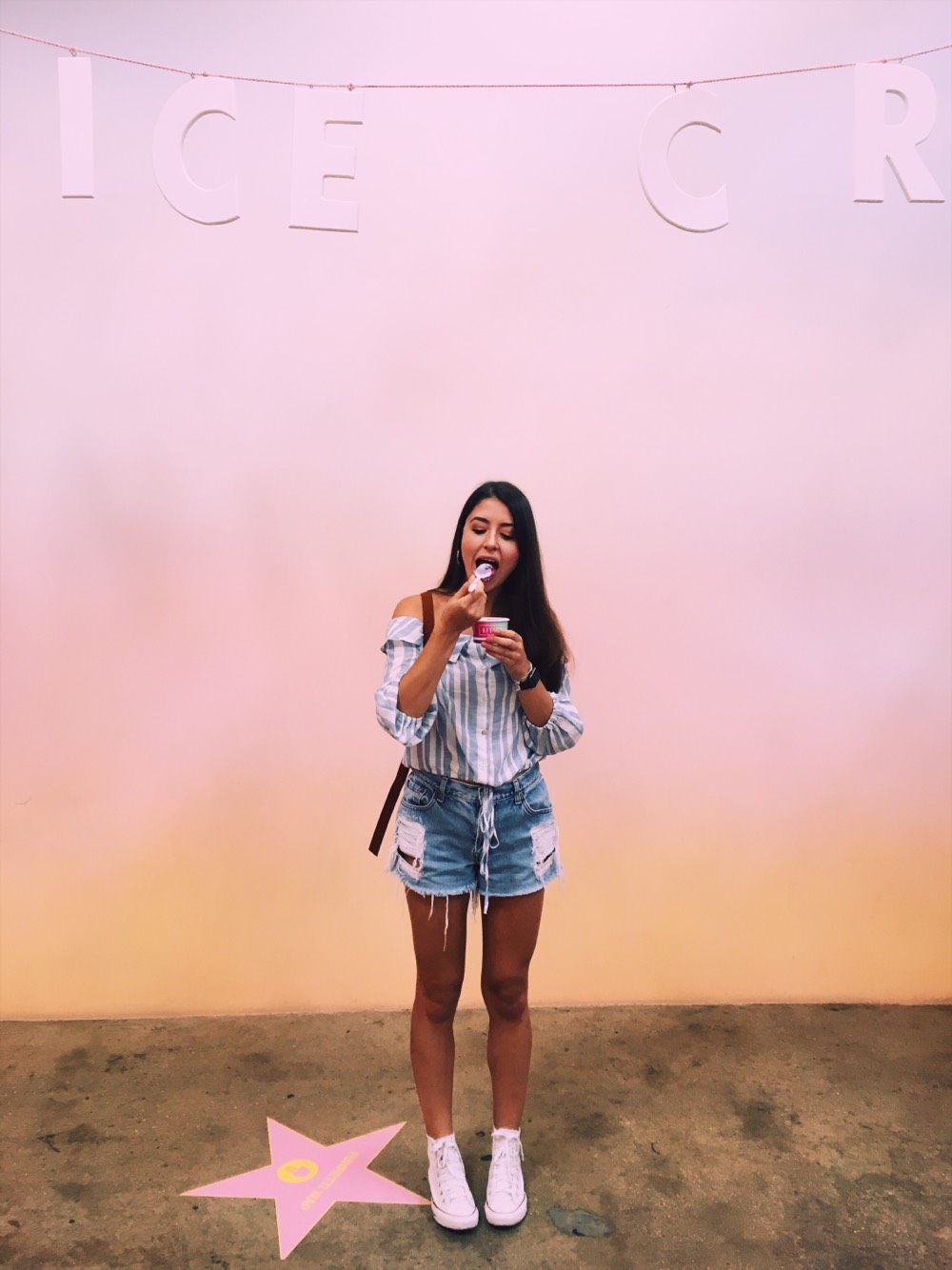 Formerly filthy rich video store magnate Johnny Rose, his soap star wife Moira, and their two kids, über-hipster son David and socialite daughter Alexis, suddenly find themselves broke and forced to live in Schitt's Creek, a small depressing town they once bought as a joke.
The Great British Bake Off
Reality
Also Recommended By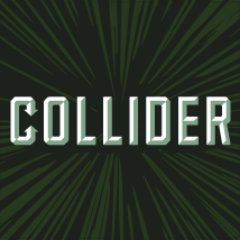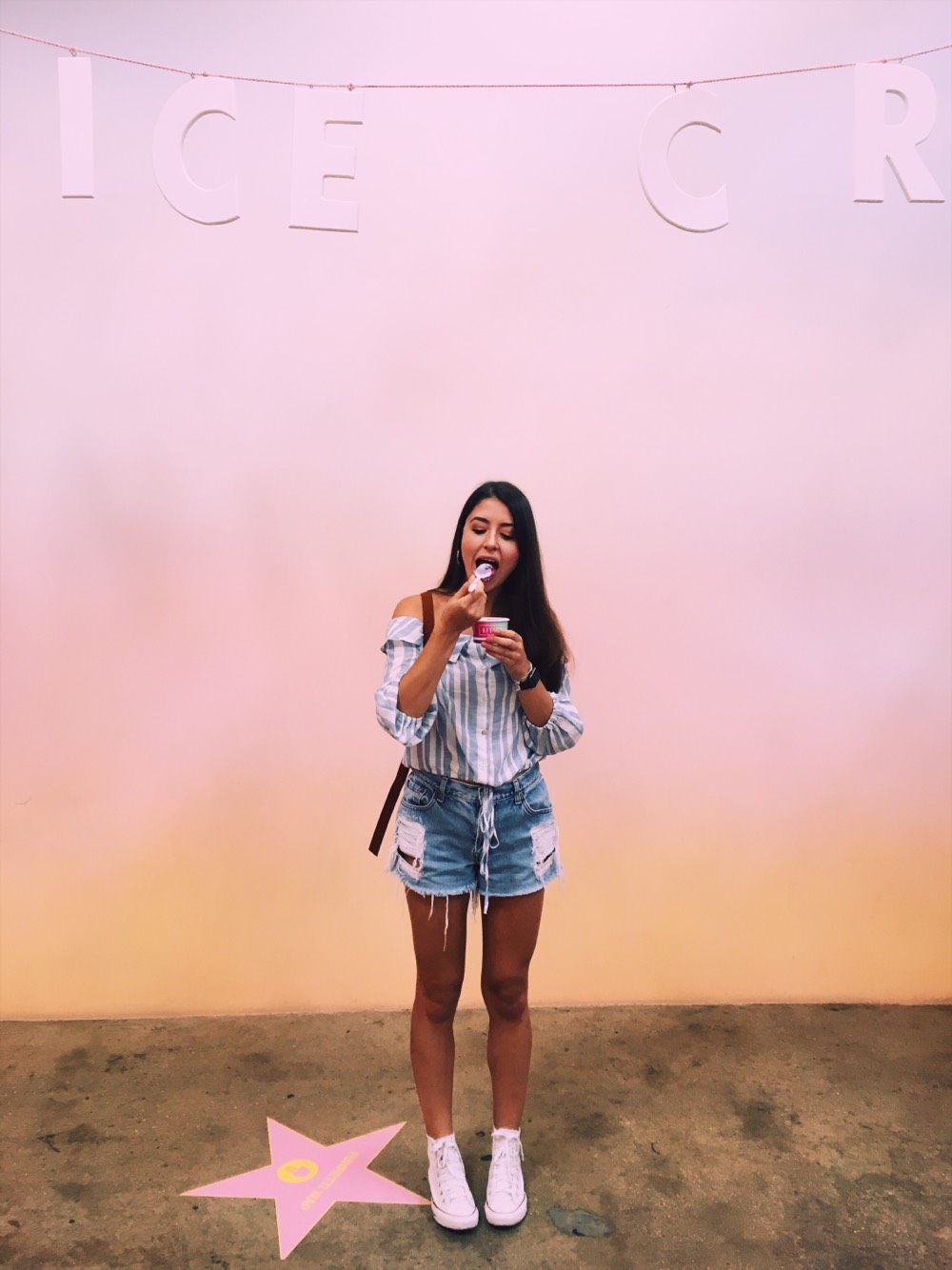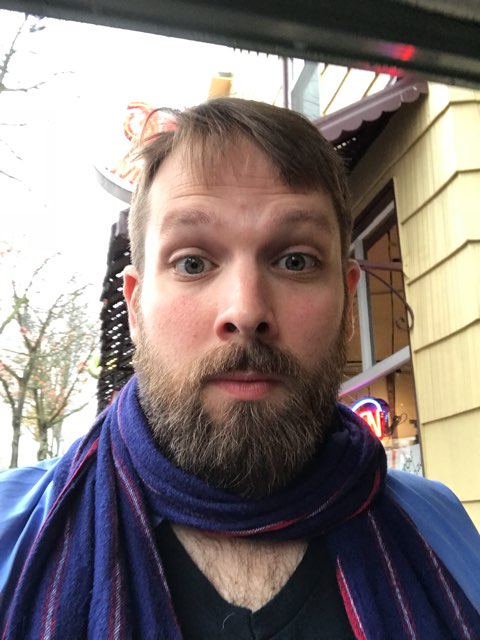 The Great British Bake Off is a British television baking competition first shown by the BBC on 17 August 2010. The judges are cookery writer Mary Berry and professional baker Paul Hollywood. Mel Giedroyc & Sue Perkins have presented all four series of the programme. The competition selects from amongst its competitors the best amateur baker. Having gained increasing popularity since the first series, it is credited with reinvigorating interest in baking throughout the UK and many of its participants, including winners, have gone on to start a career based on bakery.
The Voice
Reality
Also Recommended By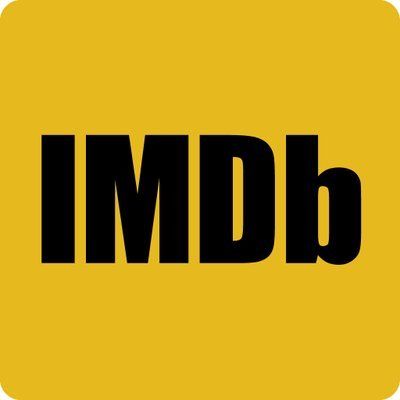 The strongest vocalists from across the United states compete in a blockbusters vocal competition, the winner becomes "The Voice". The show's innovative format features four stages of competition: the blind auditions, the battle rounds, the knockouts and, finally, the live performance shows.
Poldark
Drama
Also Recommended By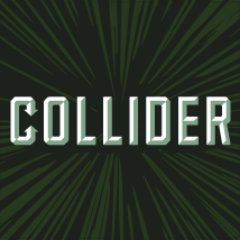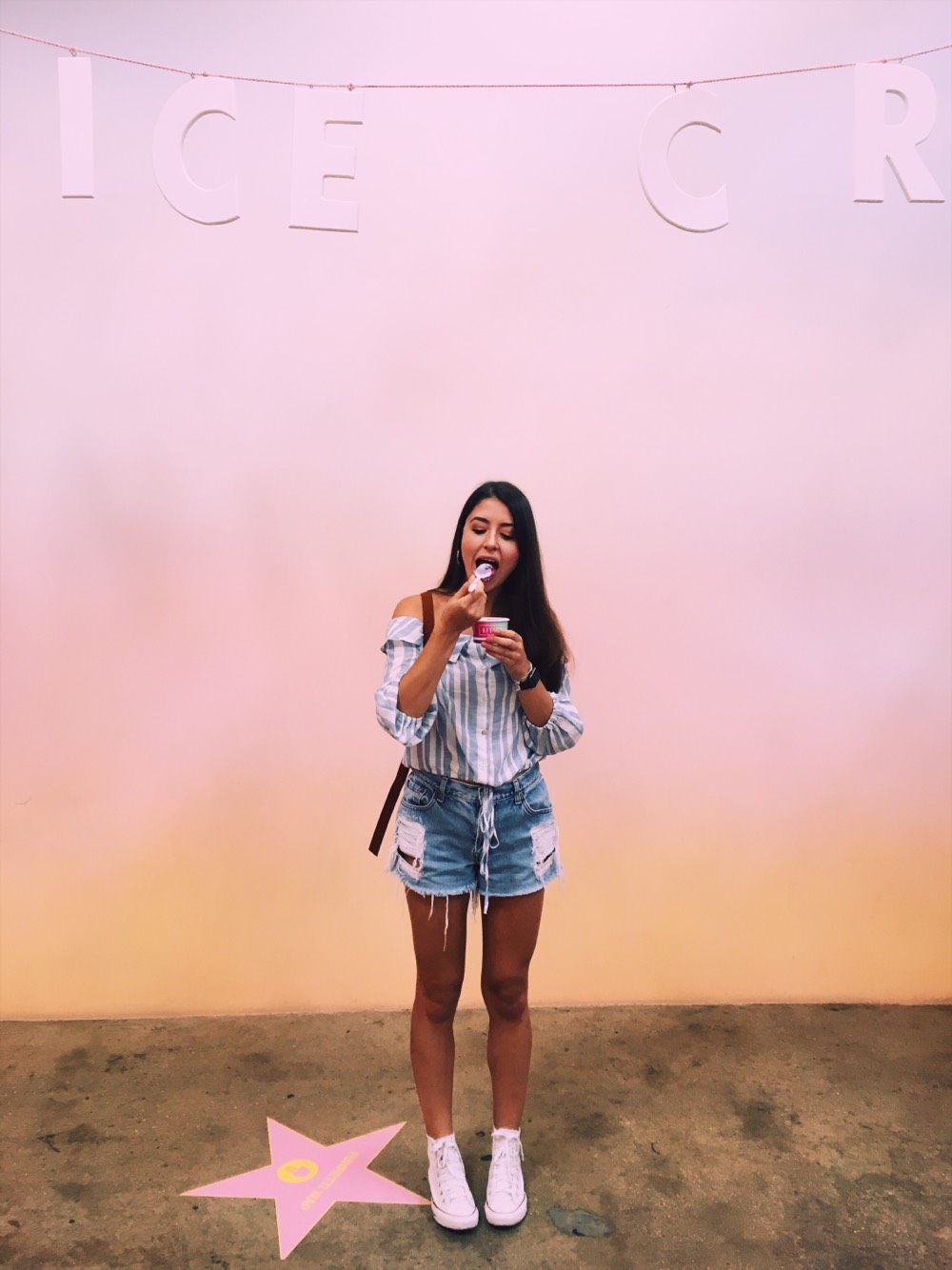 Britain is in the grip of a chilling recession... falling wages, rising prices, civil unrest - only the bankers are smiling. It's 1783 and Ross Poldark returns from the American War of Independence to his beloved Cornwall to find his world in ruins: his father dead, the family mine long since closed, his house wrecked and his sweetheart pledged to marry his cousin. But Ross finds that hope and love can be found when you are least expecting it in the wild but beautiful Cornish landscape.
I Love Lucy
Comedy
Also Recommended By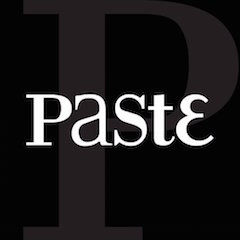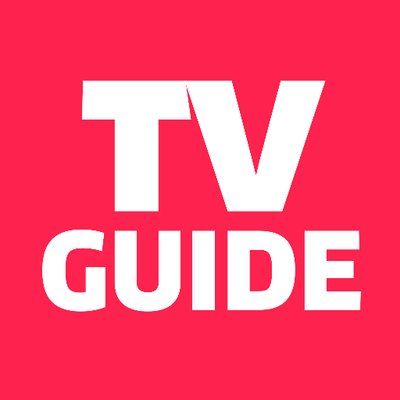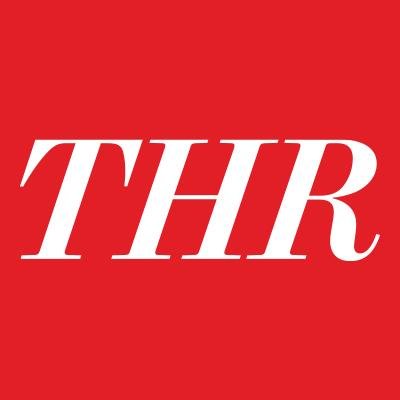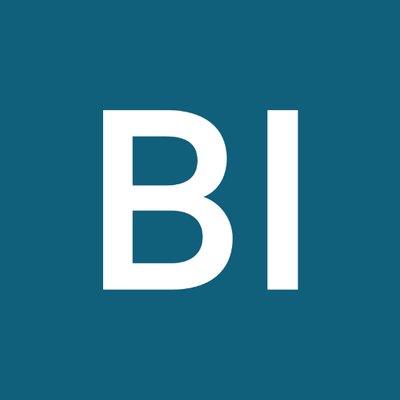 I Love Lucy is an American television sitcom starring Lucille Ball, Desi Arnaz, Vivian Vance, and William Frawley. The black-and-white series originally ran from October 15, 1951, to May 6, 1957, on the Columbia Broadcasting System. After the series ended in 1957, however, a modified version continued for three more seasons with 13 one-hour specials, running from 1957 to 1960, known first as The Lucille Ball-Desi Arnaz Show and later in reruns as The Lucy–Desi Comedy Hour. I Love Lucy was the most watched show in the United States in four of its six seasons, and was the first to end its run at the top of the Nielsen ratings. I Love Lucy is still syndicated in dozens of languages across the world. The show was the first scripted television program to be shot on 35 mm film in front of a studio audience, and won five Emmy Awards and received numerous nominations. In 2002, it ranked second on TV Guide's list of television's greatest shows, behind Seinfeld and ahead of The Honeymooners. In 2007, it was listed as one of Time magazine's "100 Best TV Shows of All-TIME." I Love Lucy remains popular, with an American audience of 40 million each year.
The Last Kingdom
Action & Adventure, Drama
Also Recommended By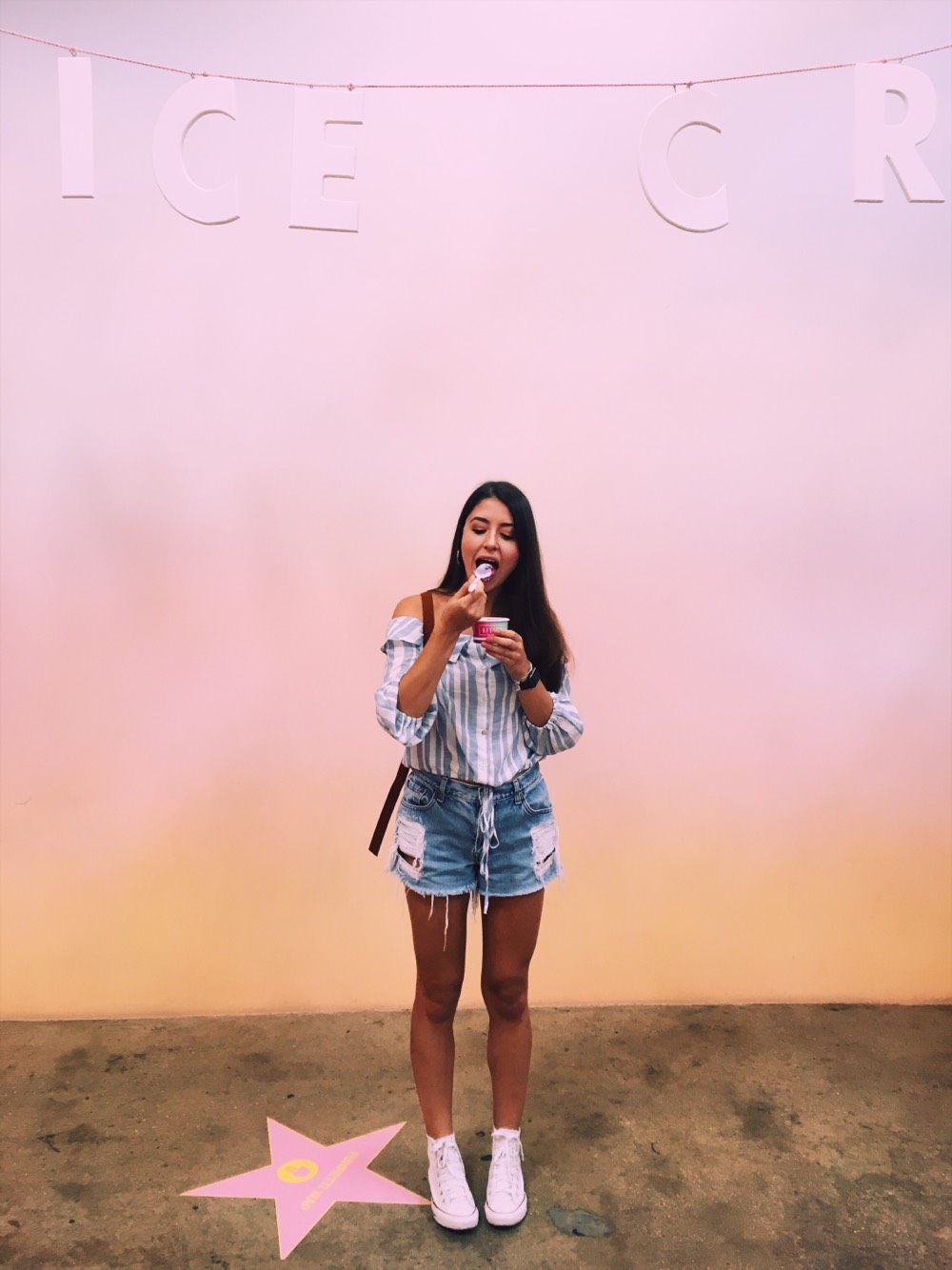 A show of heroic deeds and epic battles with a thematic depth that embraces politics, religion, warfare, courage, love, loyalty and our universal search for identity. Combining real historical figures and events with fictional characters, it is the story of how a people combined their strength under one of the most iconic kings of history in order to reclaim their land for themselves and build a place they call home.
The Good Place
Sci-Fi & Fantasy, Comedy
Also Recommended By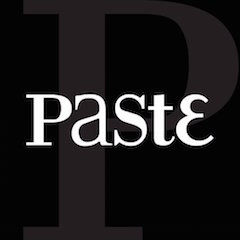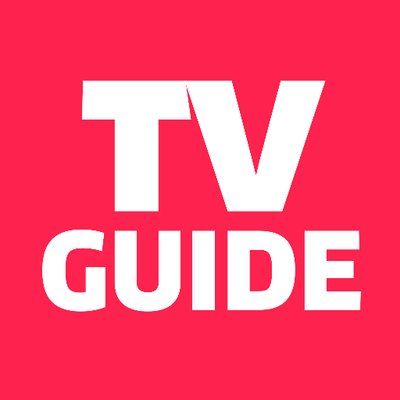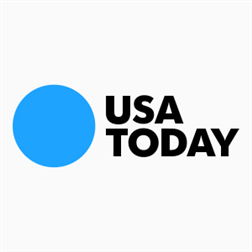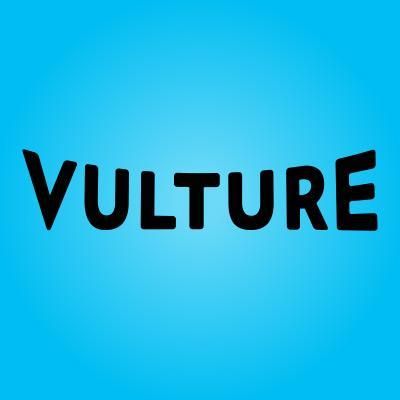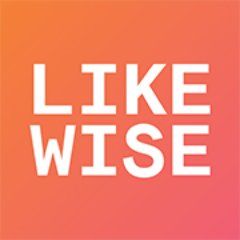 Eleanor Shellstrop, an ordinary woman who, through an extraordinary string of events, enters the afterlife where she comes to realize that she hasn't been a very good person. With the help of her wise afterlife mentor, she's determined to shed her old way of living and discover the awesome (or at least the pretty good) person within.
Downton Abbey
Drama
Also Recommended By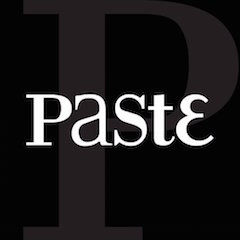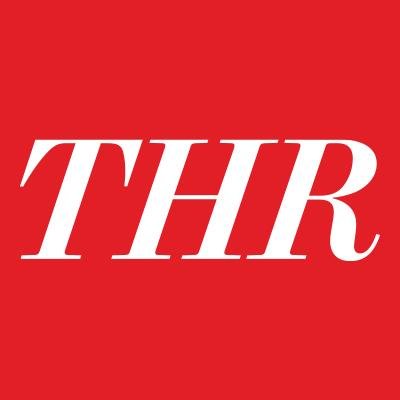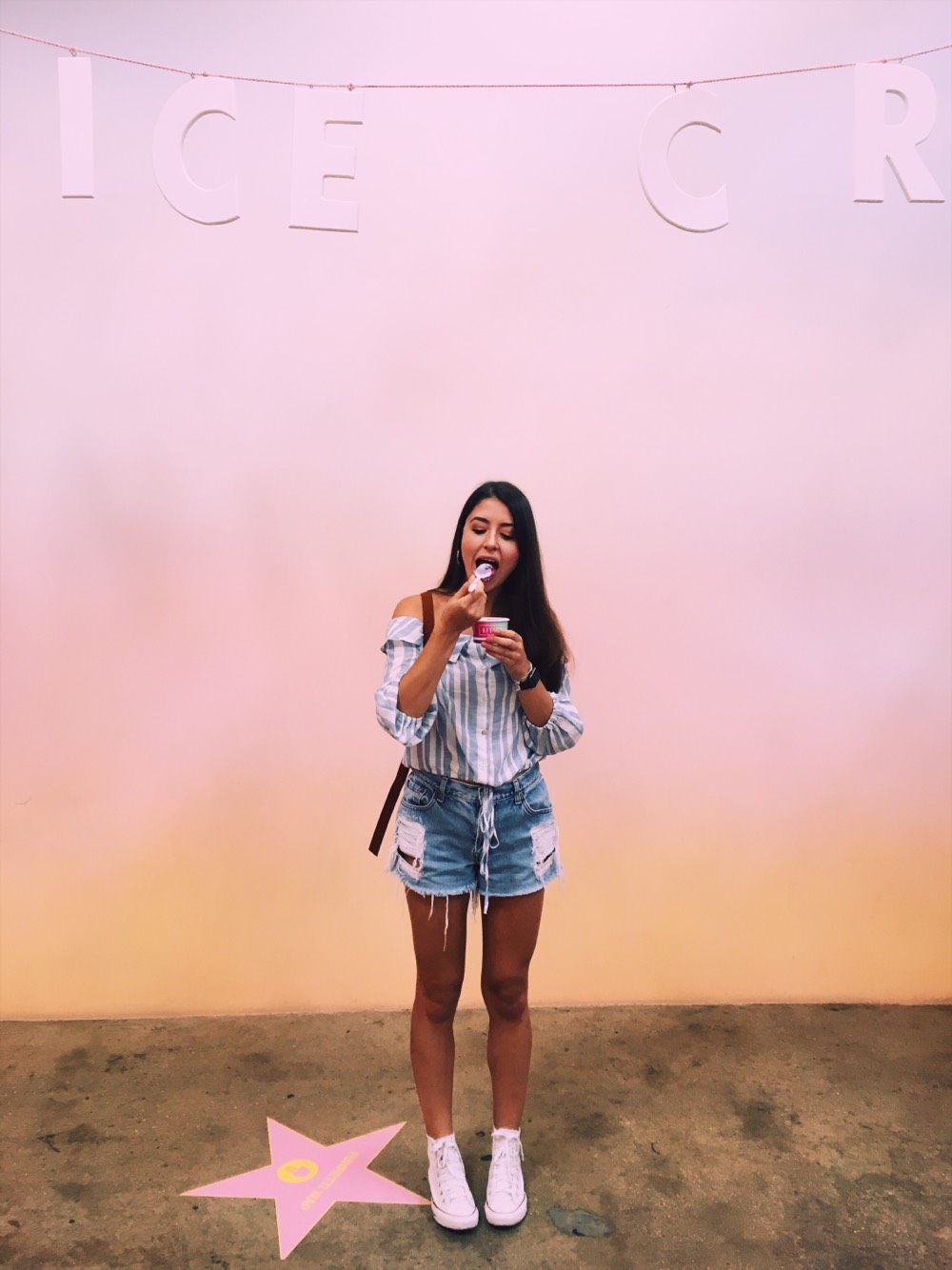 A chronicle of the lives of the aristocratic Crawley family and their servants in the post-Edwardian era—with great events in history having an effect on their lives and on the British social hierarchy.
Making a Murderer
Documentary
Also Recommended By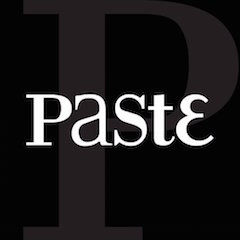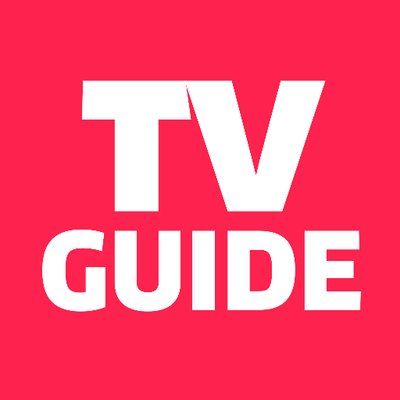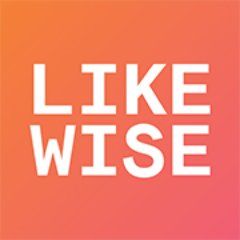 Filmed over 10 years, this real-life thriller follows a DNA exoneree who, while exposing police corruption, becomes a suspect in a grisly new crime.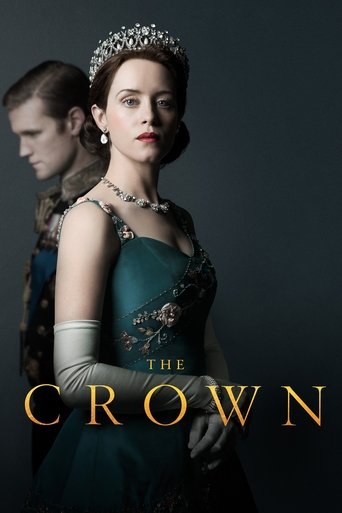 The Crown
Drama
Also Recommended By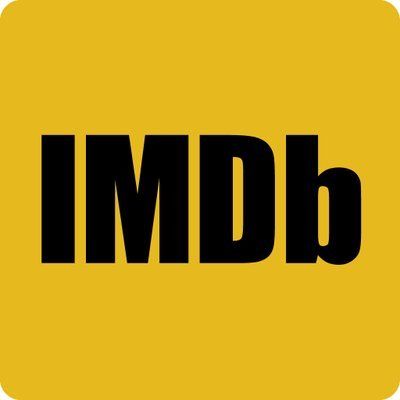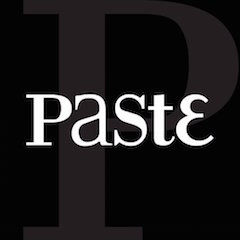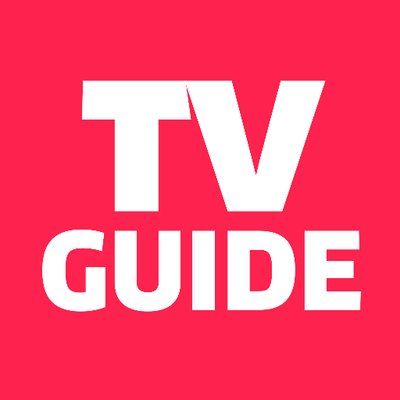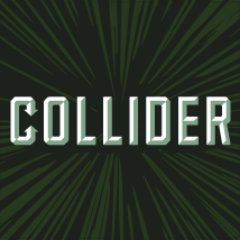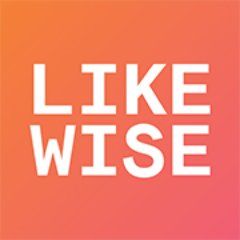 The gripping, decades-spanning inside story of Her Majesty Queen Elizabeth II and the Prime Ministers who shaped Britain's post-war destiny. The Crown tells the inside story of two of the most famous addresses in the world – Buckingham Palace and 10 Downing Street – and the intrigues, love lives and machinations behind the great events that shaped the second half of the 20th century. Two houses, two courts, one Crown.
The Marvelous Mrs. Maisel
Drama, Comedy
Also Recommended By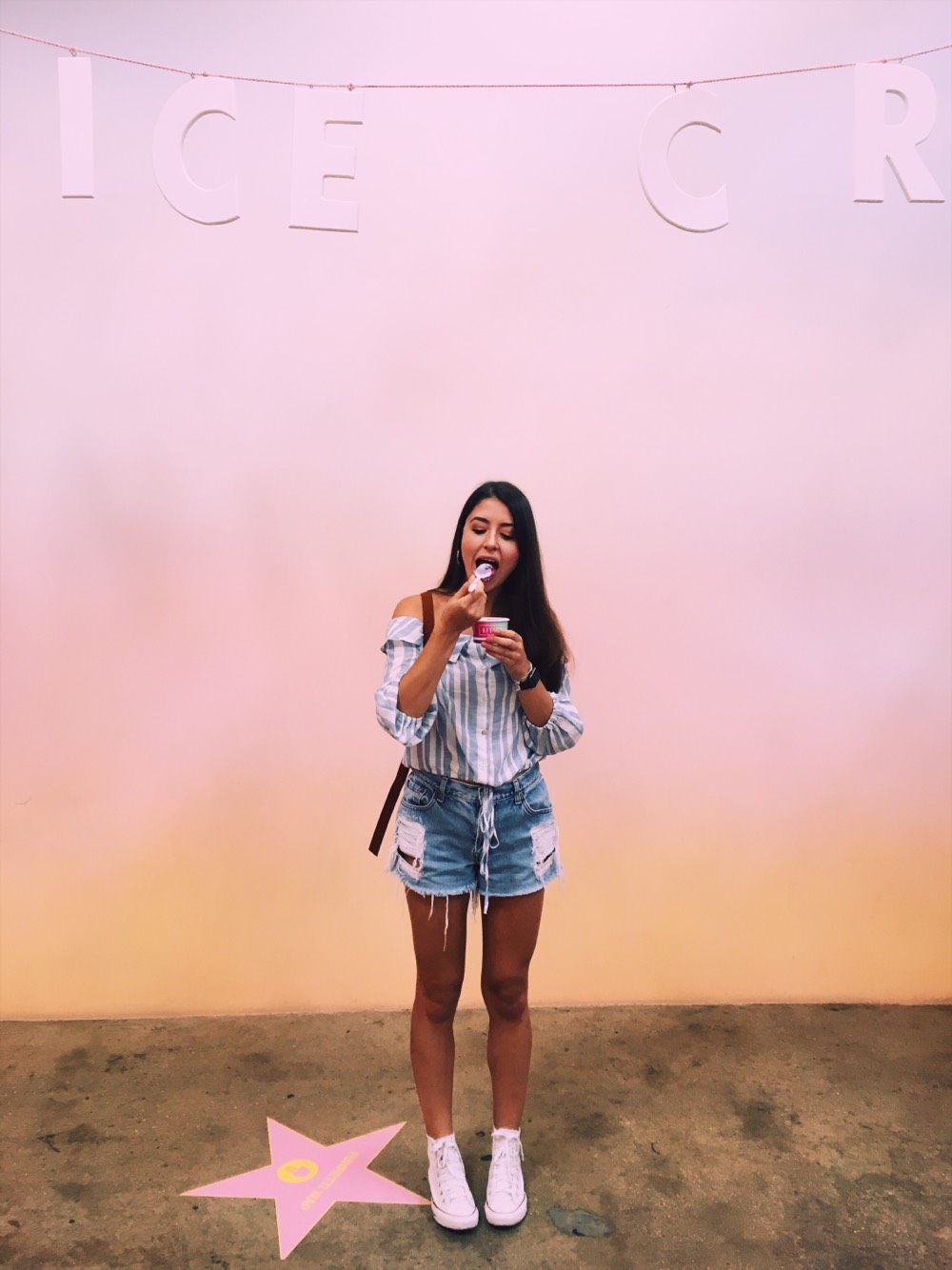 It's 1958 Manhattan and Miriam "Midge" Maisel has everything she's ever wanted - the perfect husband, kids, and Upper West Side apartment. But when her life suddenly takes a turn and Midge must start over, she discovers a previously unknown talent - one that will take her all the way from the comedy clubs of Greenwich Village to a spot on Johnny Carson's couch.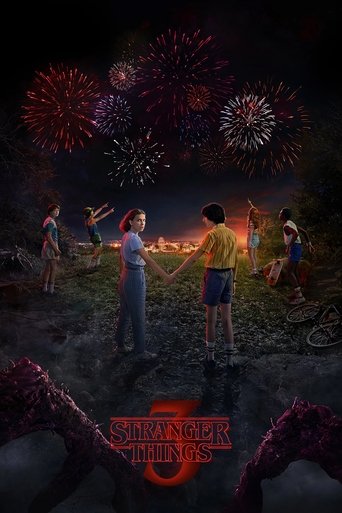 Stranger Things
Drama, Mystery
Also Recommended By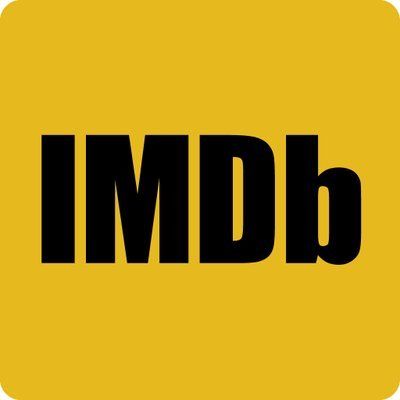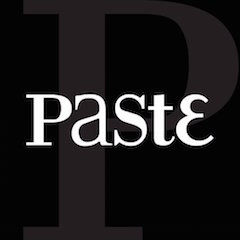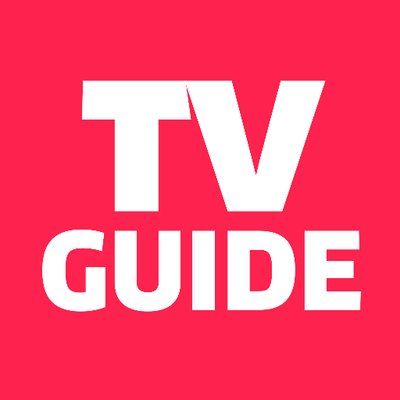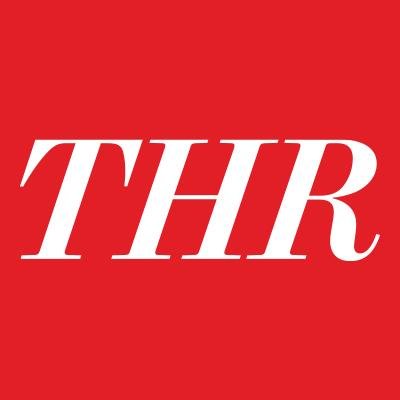 When a young boy vanishes, a small town uncovers a mystery involving secret experiments, terrifying supernatural forces, and one strange little girl.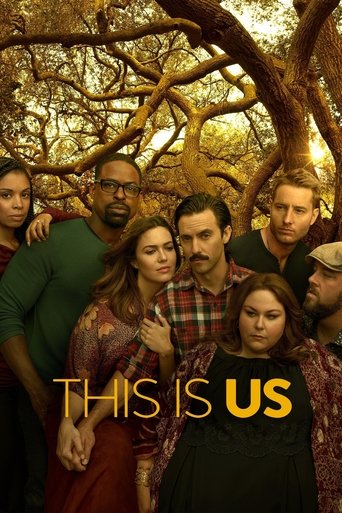 This Is Us
Comedy, Drama
Also Recommended By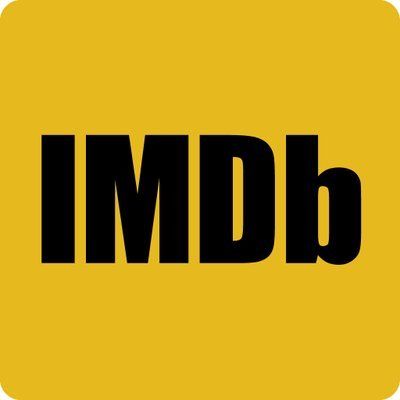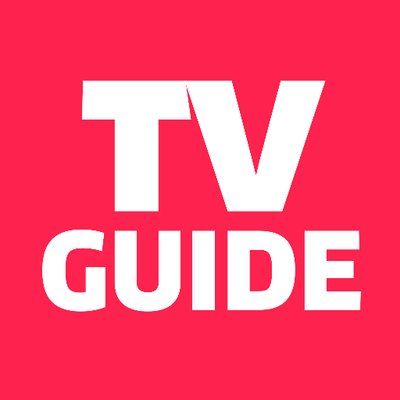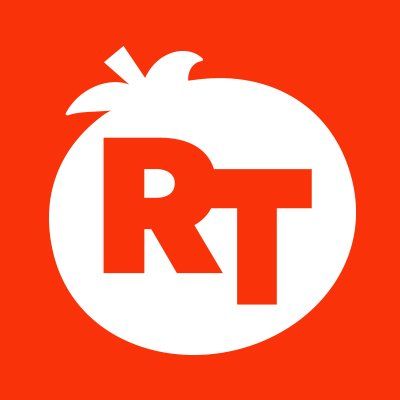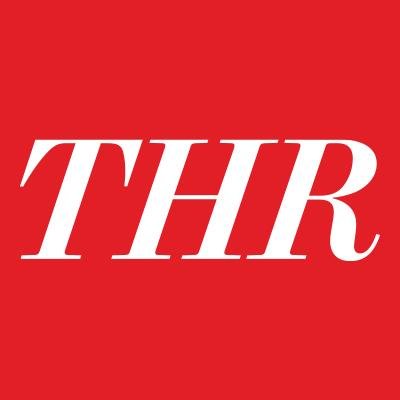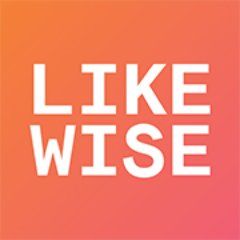 This refreshingly honest and provocative series follows a unique ensemble. And as their paths cross and their life stories intertwine in curious ways, we find that several of them share the same birthday - and so much more than anyone would expect.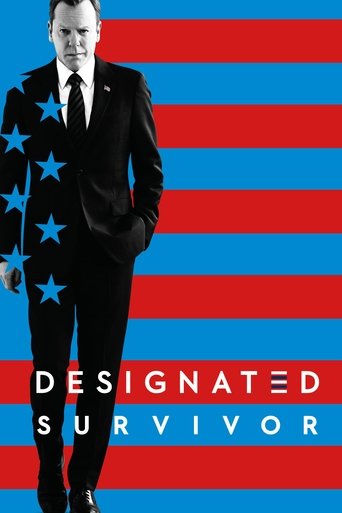 Designated Survivor
Drama, War & Politics
Also Recommended By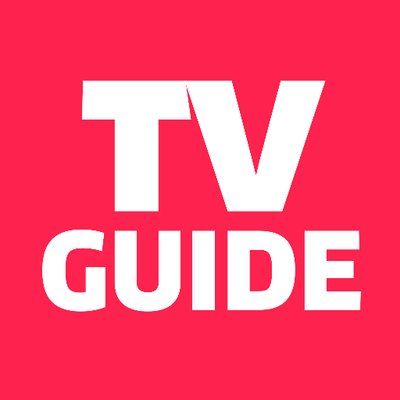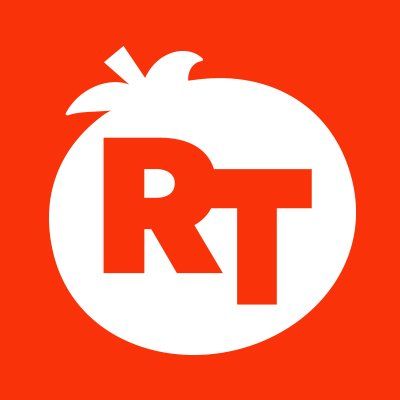 Tom Kirkman, a low-level cabinet member is suddenly appointed President of the United States after a catastrophic attack during the State of the Union kills everyone above him in the Presidential line of succession.
The West Wing
Drama
Also Recommended By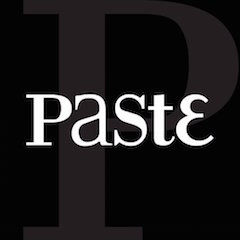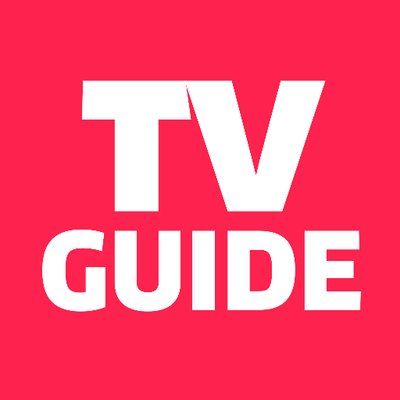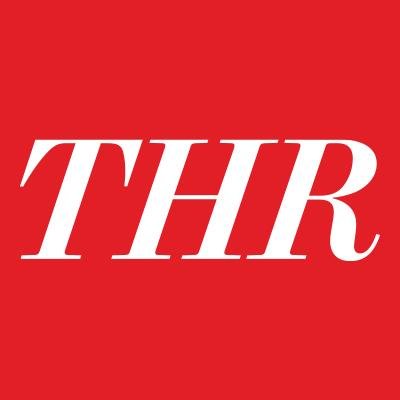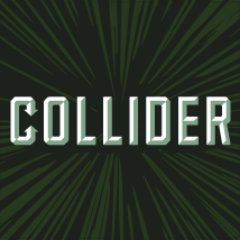 The West Wing provides a glimpse into presidential politics in the nation's capital as it tells the stories of the members of a fictional presidential administration. These interesting characters have humor and dedication that touches the heart while the politics that they discuss touch on everyday life.
Big Little Lies
Drama
Also Recommended By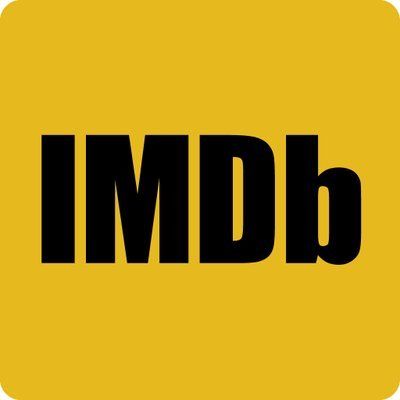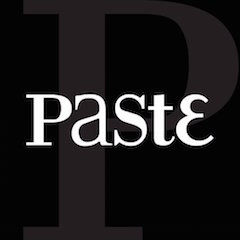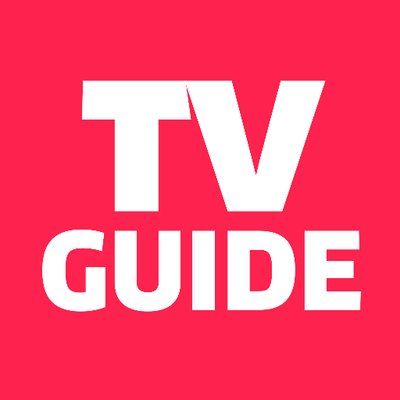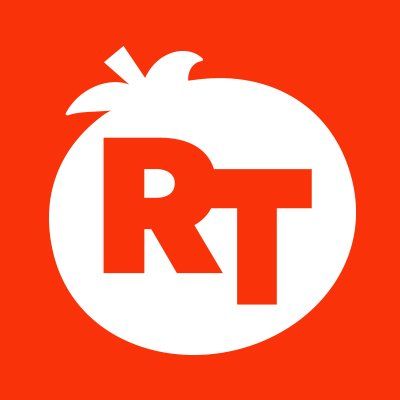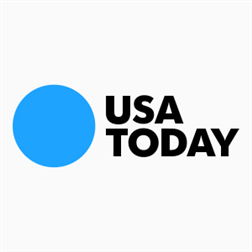 Subversive, darkly comedic drama Big Little Lies tells the tale of three mothers of first graders whose apparently perfect lives unravel to the point of murder.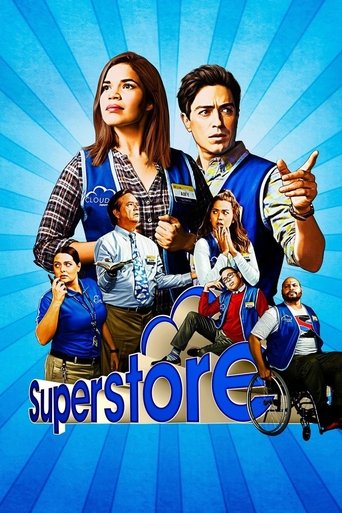 Superstore
Comedy
Also Recommended By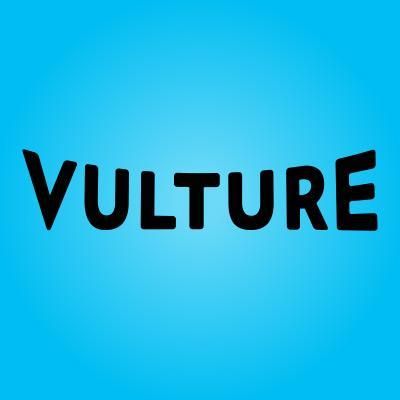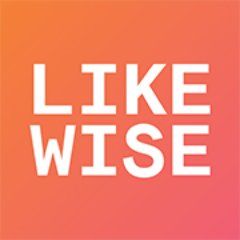 A hilarious workplace comedy about a unique family of employees at a super-sized mega store. From the bright-eyed newbies and the seen-it-all veterans to the clueless summer hires and the in-it-for-life managers, together they hilariously tackle the day-to-day grind of rabid bargain hunters, riot-causing sales and nap-worthy training sessions.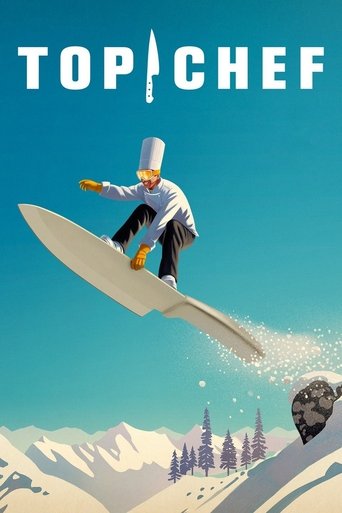 Top Chef
Reality
Also Recommended By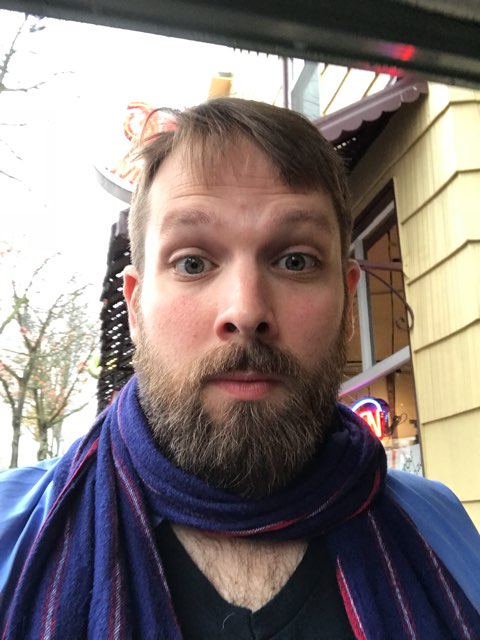 Top Chef is an American reality competition show on the cable television network Bravo, that first aired in 2006, in which chefs compete against each other in culinary challenges. They are judged by a panel of professional chefs and other notables from the food and wine industry with one or more contestants eliminated in each episode. The show is produced by Magical Elves Productions, the same company that created Project Runway. Nine international adaptations of Top Chef have been produced, two of which, the Franco-Belgian Top Chef and the Dutch Topchef, have had four seasons each. In the United States, the show has had two spin-offs: Top Chef: Masters, featuring established, award-winning chefs, and Top Chef: Just Desserts, featuring pastry chefs. One more spin-off is planned: Top Chef Junior, featuring contestants in their early teens. On May 10, 2013, it was announced that the upcoming eleventh season of the series will be set in New Orleans, Louisiana. It will premiere on October 2, 2013.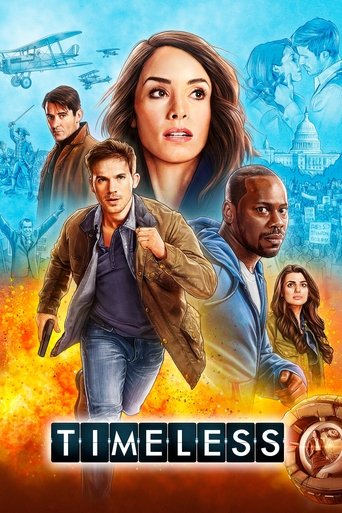 Timeless
Action & Adventure, Drama
A mysterious criminal steals a secret state-of-the-art time machine, intent on destroying America as we know it by changing the past. Our only hope is an unexpected team: a scientist, a soldier and a history professor, who must use the machine's prototype to travel back in time to critical events. While they must make every effort not to affect the past themselves, they must also stay one step ahead of this dangerous fugitive. But can this handpicked team uncover the mystery behind it all and end his destruction before it's too late?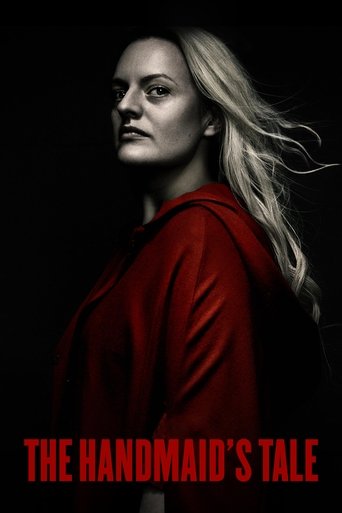 The Handmaid's Tale
Drama, Sci-Fi & Fantasy
Also Recommended By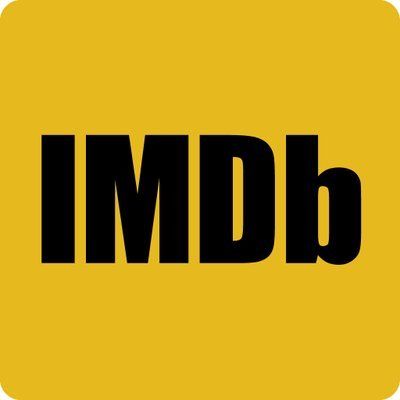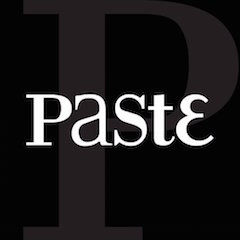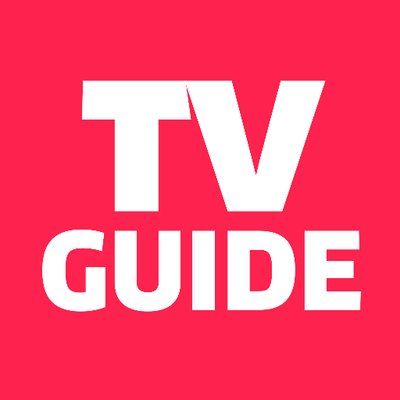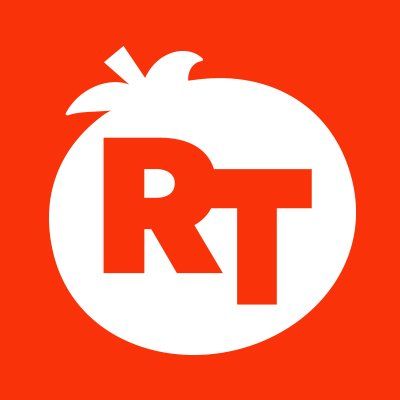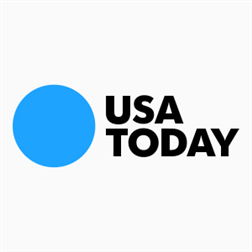 Set in a dystopian future, a woman is forced to live as a concubine under a fundamentalist theocratic dictatorship. A TV adaptation of Margaret Atwood's novel.
GLOW
Comedy
Also Recommended By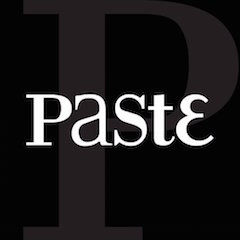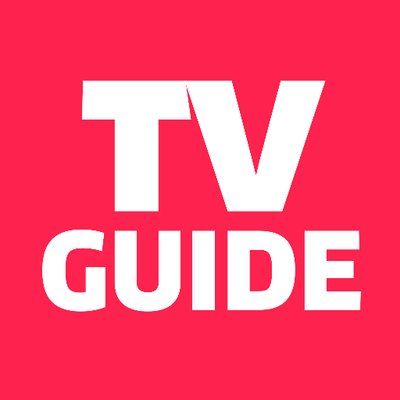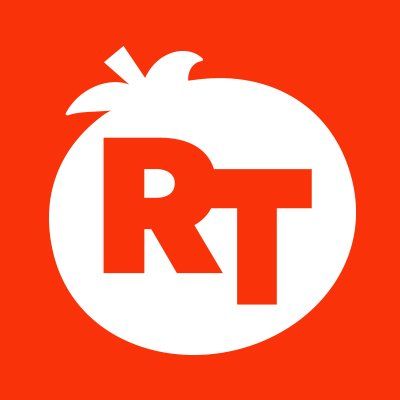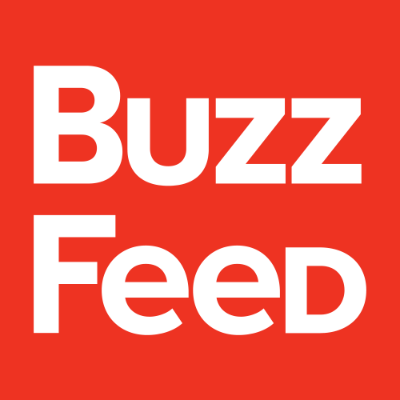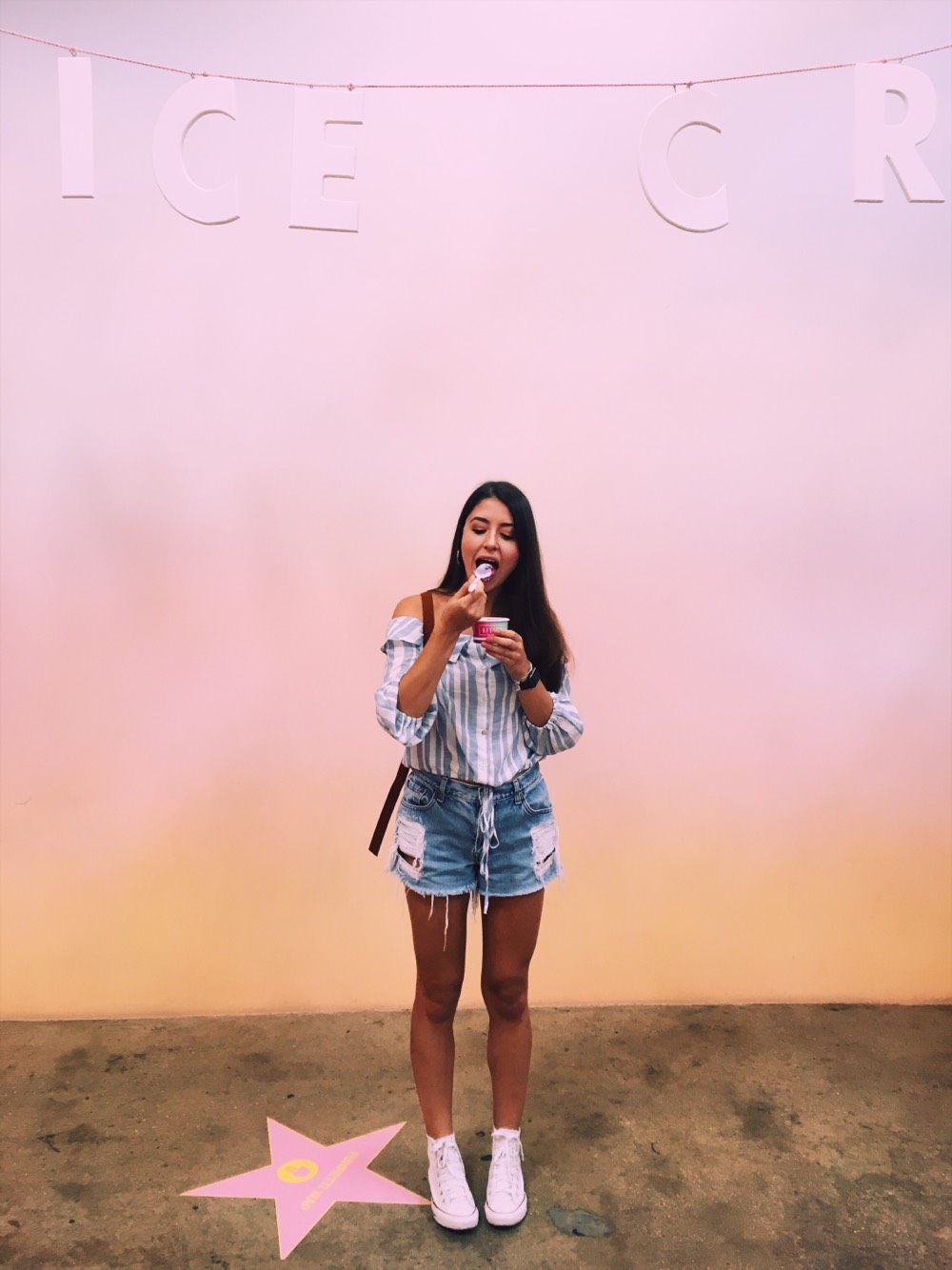 In 1980s LA, a crew of misfits reinvent themselves as the Gorgeous Ladies of Wrestling.
Tom Clancy's Jack Ryan
Action & Adventure, Drama
Also Recommended By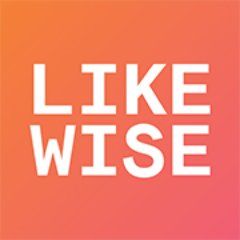 When CIA analyst Jack Ryan stumbles upon a suspicious series of bank transfers his search for answers pulls him from the safety of his desk job and catapults him into a deadly game of cat and mouse throughout Europe and the Middle East, with a rising terrorist figurehead preparing for a massive attack against the US and her allies.
Ozark
Crime, Drama
Also Recommended By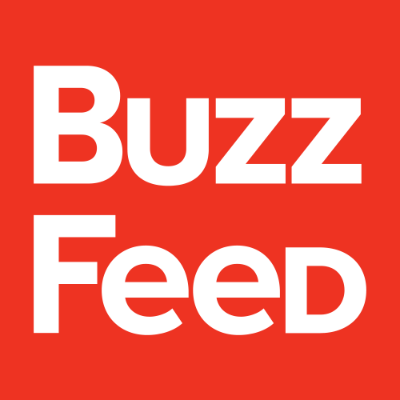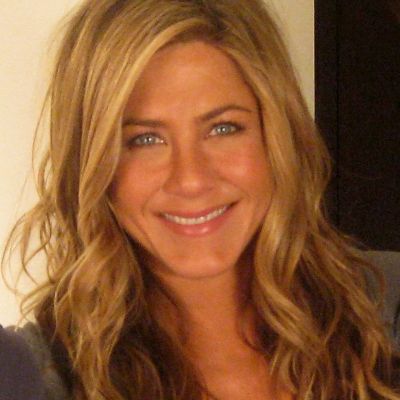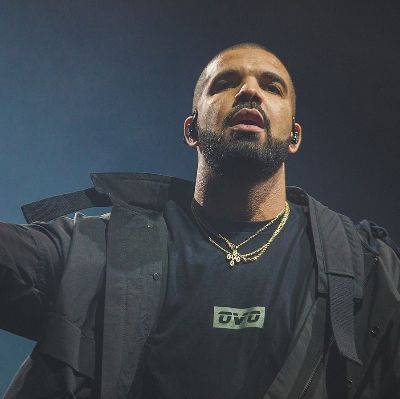 A financial adviser drags his family from Chicago to the Missouri Ozarks, where he must launder $500 million in five years to appease a drug boss.
A Million Little Things
Shows
Also Recommended By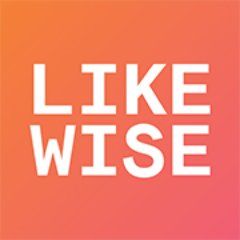 Parks and Recreation
Comedy
Also Recommended By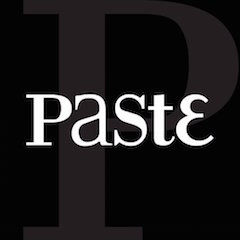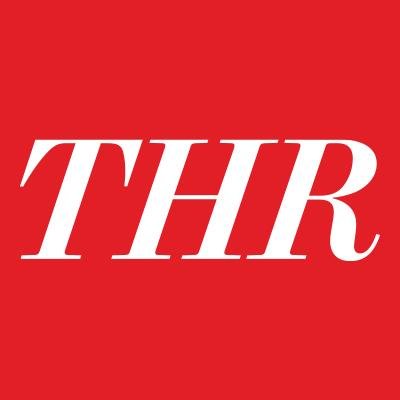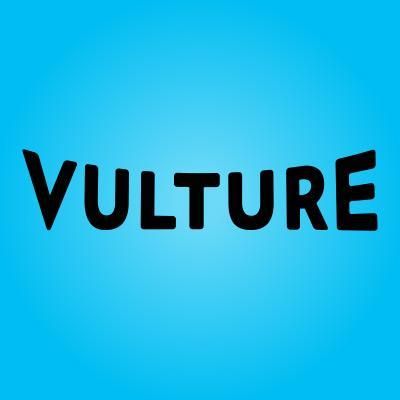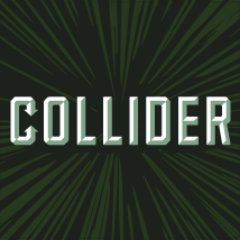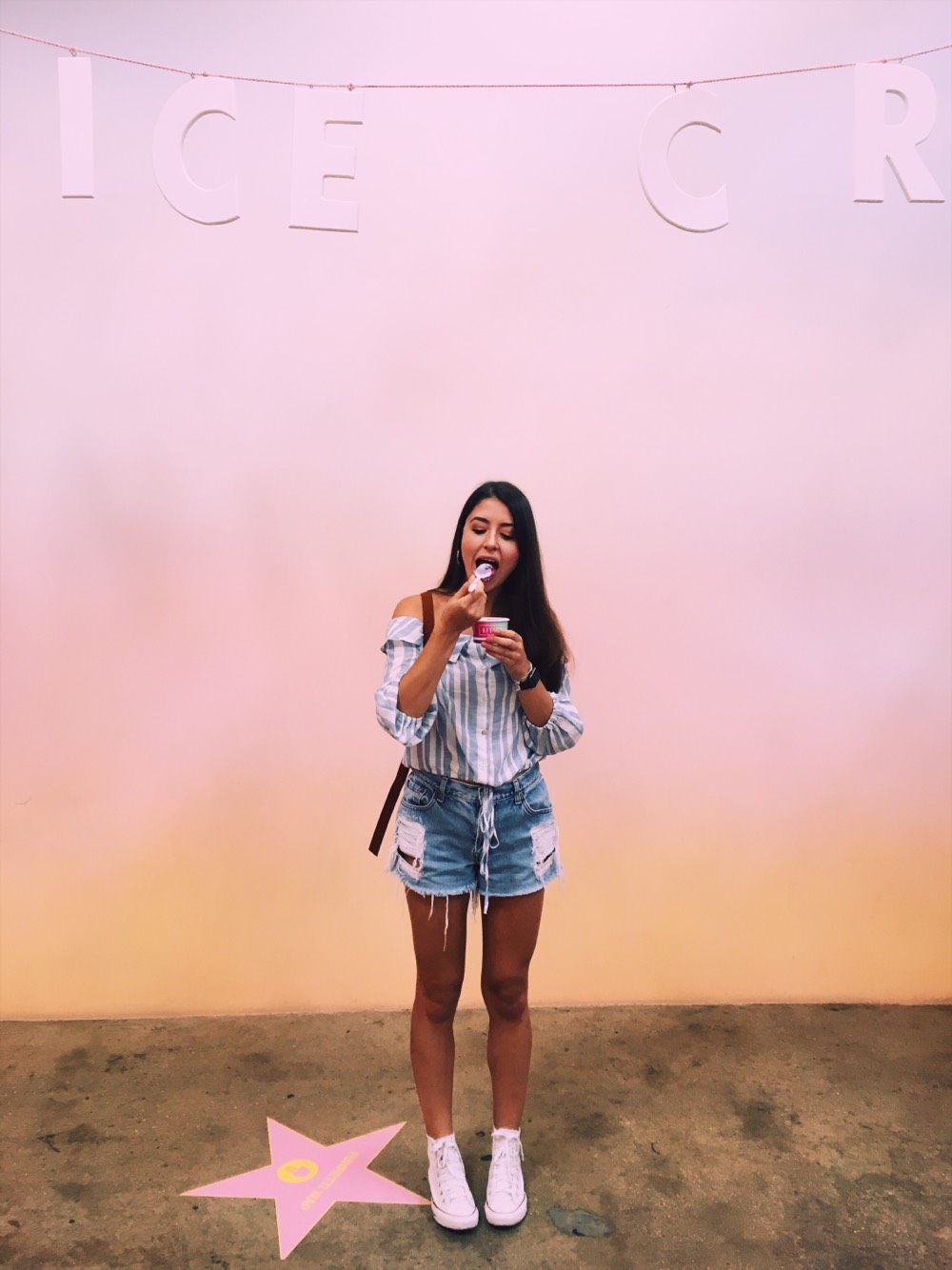 Hilarious ensemble comedy that follows Leslie Knope, a mid-level bureaucrat in the Parks and Recreation Department of Pawnee, Indiana, and her tireless efforts to make her quintessentially American town just a little bit more fun.
Love Island
Reality
Also Recommended By
Love Island will see a stunning cast engage in the ultimate game of love, as they land in a sunshine paradise in search of passion and romance. Each of the glamorous members of the public will live like celebrities in a luxury villa, but in order to stay there, they will not only have to win over the hearts of each other, but also the hearts of the public. Can true love win out on Love Island or is it all a game? Caroline Flack, introduces us to the cast of hot, young singles who have come looking for a summer of love and romance. The winners will leave the island with £50,000 in six weeks' time but to get their hands on it the singles will need to go the distance.
Nailed It!
Reality, Comedy
Also Recommended By
Home bakers with a terrible track record take a crack at re-creating edible masterpieces for a $10,000 prize. It's part reality contest, part hot mess.