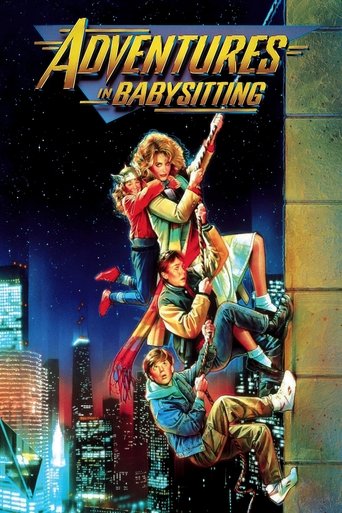 Adventures in Babysitting
Movies
When plans with her boyfriend fall through, high school senior Chris Parker ends up babysitting the Anderson kids, Brad and Sara. What should be a quiet night in, however, turns into a series of ridiculous exploits, starting when they leave the house to pick up Chris' friend Brenda. Soon, Brad's buddy Daryl is involved, and the group must contend with car thieves, blues musicians and much more.
The American
Movies
Dispatched to a small Italian town to await further orders, assassin Jack embarks on a double life that may be more relaxing than is good for him.
Crash
Movies
In post-Sept. 11 Los Angeles, tensions erupt when the lives of a Brentwood housewife, her district attorney husband, a Persian shopkeeper, two cops, a pair of carjackers and a Korean couple converge during a 36-hour period.
Amélie
Movies
At a tiny Parisian café, the adorable yet painfully shy Amélie (Audrey Tautou) accidentally discovers a gift for helping others. Soon Amelie is spending her days as a matchmaker, guardian angel, and all-around do-gooder. But when she bumps into a handsome stranger, will she find the courage to become the star of her very own love story?
Beautiful Girls
Movies
During a snowy winter in the small fictional town of Knight's Ridge, Massachusetts, a group of lifelong buddies hang out, drink and struggle to connect with the women who affect their decisions, dreams and desires.