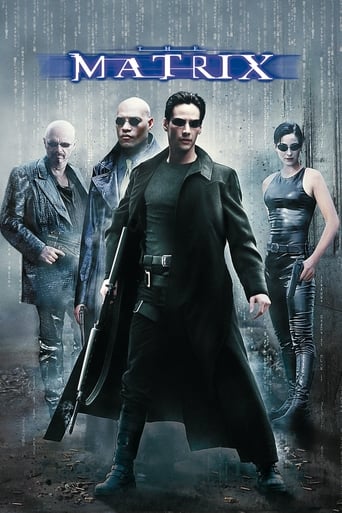 The Matrix
Movies
Set in the 22nd century, The Matrix tells the story of a computer hacker who joins a group of underground insurgents fighting the vast and powerful computers who now rule the earth.
The Fresh Prince of Bel-Air
Shows
Will, a street-smart teenager, moves from the tough streets of West Philly to posh Bel-Air to live with his Uncle Philip, Aunt Vivian, his cousins — spoiled Hilary, preppy Carlton and young Ashley — and their sophisticated British butler, Geoffrey. Though Will's antics and upbringing contrast greatly with the upper-class lifestyle of his extended relatives, he soon finds himself right at home as a loved part of the family.
Eternal Sunshine of the Spotless Mind
Movies
Joel Barish, heartbroken that his girlfriend underwent a procedure to erase him from her memory, decides to do the same. However, as he watches his memories of her fade away, he realises that he still loves her, and may be too late to correct his mistake.
Star Wars: A New Hope Revisited
Movies
Adywan's Star Wars Episode IV Fanedit. "What the Special Editions should have been!" OVER 250 CHANGES LISTED! Princess Leia is captured and held hostage by the evil Imperial forces in their effort to take over the galactic Empire. Venturesome Luke Skywalker and dashing captain Han Solo team together with the loveable robot duo R2-D2 and C-3PO to rescue the beautiful princess and restore peace and justice in the Empire.
Carnivàle
Shows
Carnivàle is an American television series set in the United States during the Great Depression and Dust Bowl. In tracing the lives of two disparate groups of people, its overarching story depicts the battle between good and evil and the struggle between free will and destiny; the storyline mixes Christian theology with gnosticism and Masonic lore, particularly that of the Knights Templar.